Learning guitar is a good way to add depth and creativity to your life. Learning guitar doesn't have to be daunting. But if you're wondering how long it takes to learn guitar, then we've got you covered.
It is important to understand that every person learns differently. But aspiring players don't need to worry as learning guitar isn't going to take forever.
In this blog post, we will explain how long it takes to master the guitar and some additional tips for learning to play faster.

How Long Does it Take to Learn Guitar by Yourself?
Everyone has their own unique journey when learning to play guitar by themselves. How quickly you progress depends on how much time and effort you dedicate to practicing.
If you practice consistently for 30 minutes a day, 3-5 days a week, you can learn to play beginner-level songs. This might take 1-2 months. After 3-6 months of consistent practice, you can tackle more complex songs.
To become proficient in guitar, it takes about 300 hours of practice. If you practice for two hours a day, it will take you about five months to achieve satisfactory results. 
But if you only practice for one hour a day, it will take you ten months to reach the same level.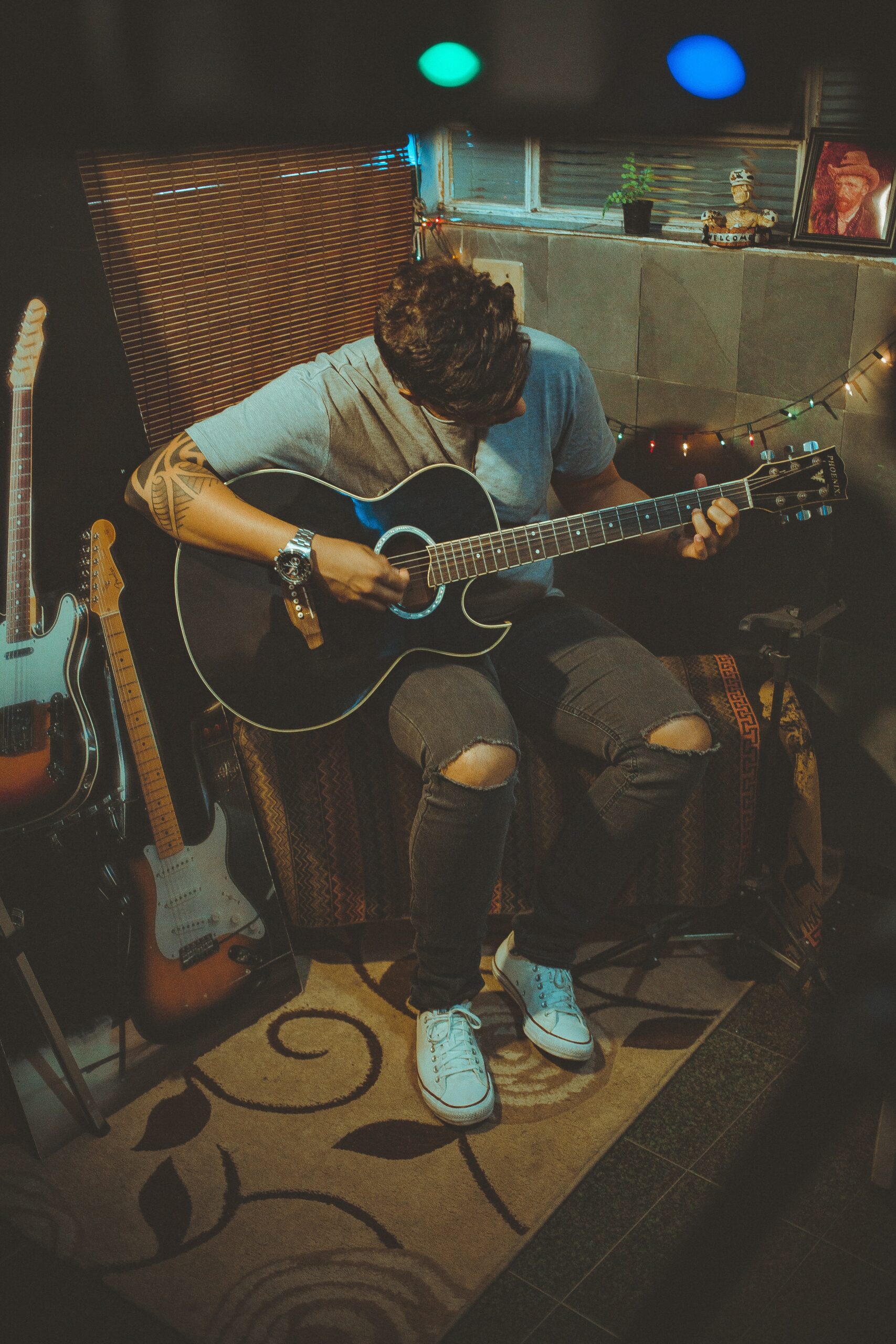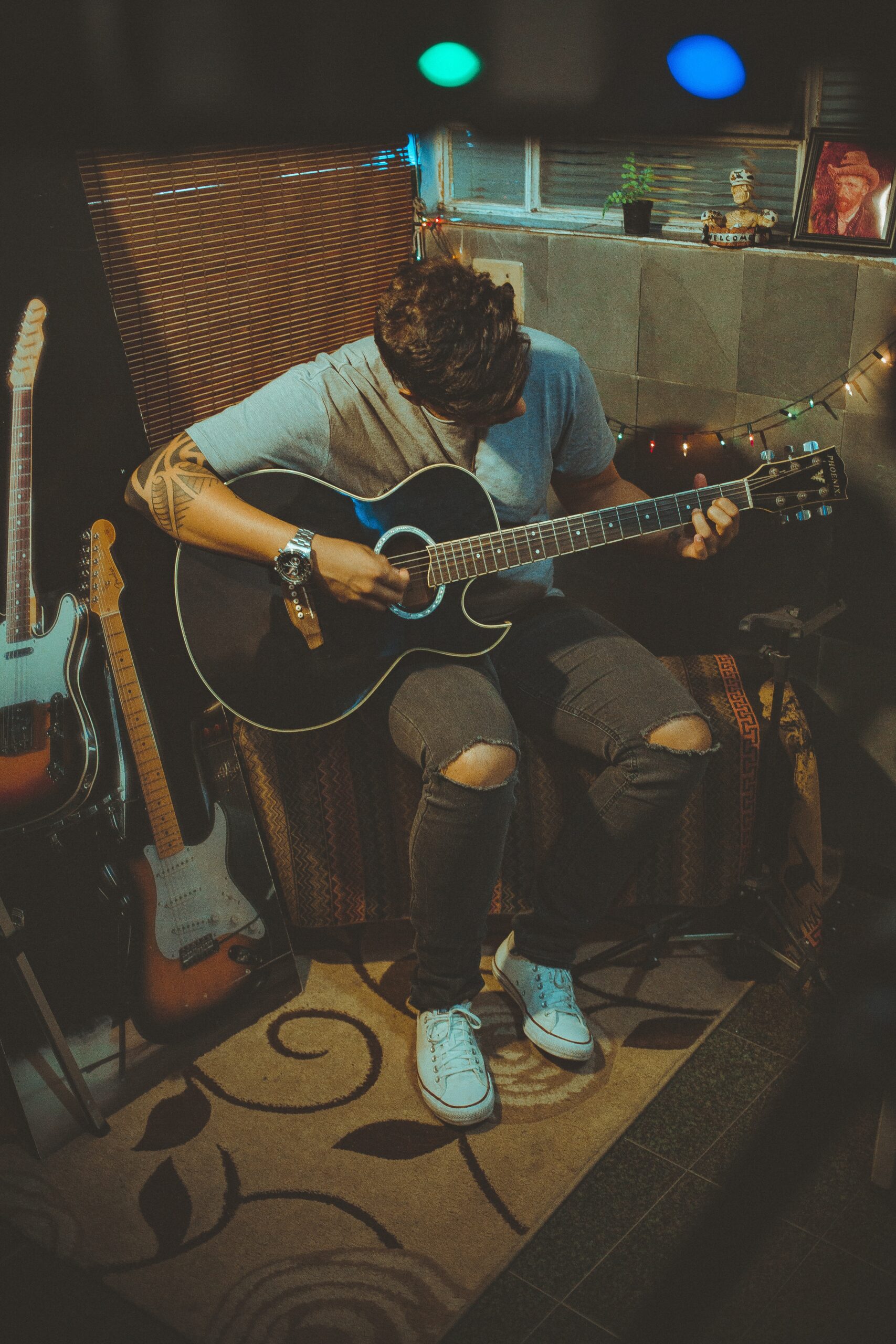 Tips for Learning to Play Faster
Learning to play the string instrument can be an incredibly fulfilling and enjoyable experience. But it can also be challenging and overwhelming, especially for beginners.
But, with the right approach, you can make good progress in your guitar-playing skills. Here are some tips and tricks that can help you learn to play the guitar more effectively.
Set Specific Goals
Before you start learning to play the string instrument, it's crucial to set specific goals for yourself. Determine what you want to achieve with your guitar playing. For instance, learning a particular song, improving your strumming technique, or becoming proficient in playing the guitar.
Having specific goals can help you focus your efforts and measure your progress.
Practice Consistently
Consistent practice is key to improving your guitar-playing skills. It's better to practice for a short amount of time every day rather than having long sessions once a week.
Create a practice schedule and stick to it. Make sure that you set aside a specific time each day for practice.
Start Slow
When learning a new technique, it's essential to start slowly. Focus on playing the notes correctly rather than playing them quickly.
As you gain more confidence, gradually increase your speed. Starting slow also helps prevent developing bad habits. These bad habits can hinder your progress later on.
Use a Metronome
A metronome is a useful tool for improving your timing and rhythm. Start practicing at a slower tempo. After that, gradually increase the speed as you become more comfortable.
It's essential to practice with a metronome to keep yourself on track. This will help you to develop a sense of timing and rhythm.
Learn from Others
Learning from other musicians is a great way to improve your guitar-playing skills. You can take lessons from a pro, join a guitar group, or find tutorials online.
Watching and listening to other guitar players can inspire you and give you new ideas. You can also ask for feedback from more experienced players. This will help you to identify areas for improvement.
Record Yourself
Recording yourself playing can be an excellent way to identify areas for improvement. Listen to your recordings and analyze what you need to work on.
You can also use recording as a way to measure your progress over time. It's a great way to track your development and see how much you've improved.
Experiment
Don't be afraid to experiment with different styles and techniques. Try playing different genres of music or experimenting with different chord progressions.
This can help you develop your own style and keep you motivated to continue learning. It's essential to keep things fun and exciting, so you don't lose interest or motivation.
All the effort is well worth it when you can finally play your favorite song from start to finish.
How Many Guitar Lessons Do I Need?
If you're new, you may wonder how long it will take before you can play your favorite songs and create your style. It's hard to give an exact answer. Because it depends on how much you practice, how talented you are, and how good your teacher is.
But generally, most beginners need a few months of consistent guitar lessons. This helps them to get a solid foundation and start exploring their own sound. Just remember, the more you practice, the faster you'll improve.
The Importance of a Strong Foundation
To become an independent guitarist, you need a strong foundation in string instrument playing. This means you will need to develop a few things. Including
Proper hand placement

Fretting

Strumming techniques

Understanding essential chords and scales
A good instructor will guide you through these basics in the first few months of guitar lessons.
How Long Does it Take to Build a Strong Foundation?
Most beginners need 4-5 months of weekly guitar lessons to learn the basics. In this way, they can start creating their own style. This usually means 16 to 20 lessons, where you'll cover chords, scales, and music theory.
Your teacher will teach you everything. From holding the guitar and tuning it to using a pick, playing chords, and understanding how it works. By learning music theory, you'll be able to create your own music and become a better guitarist.
Applying Your Knowledge:
After completing the first 16 to 20 lessons, you should be familiar with the basics of string instrument playing. Moreover, you will have a solid understanding of music theory. 
At this point, you can start applying this knowledge and practicing on your own. However, it's important to continue taking lessons to refine your skills.
Continuing your lessons is important to define your own style.
The Importance of Practice
Practice is essential for becoming a great guitarist. It's important to practice and build muscle memory and develop your skills.
Your instructor can provide you with guidance on everything. Ranging from what to practice and how to practice effectively. With consistent practice, you'll start to see progress and be able to play more complex songs.
How Long Does It Take to Master Guitar? – A Realistic Guitar Learning Timeline
If you practice string instrument for about 30 minutes a day, 3-5 days a week, with medium intensity, it will take you around 1-2 months to play beginner songs. These are usually easy songs with simple chords and melodies.
| | | |
| --- | --- | --- |
| Level of Guitar Playing | Practice Time | Timeline |
| Beginner Songs | 30 minutes a day, 3-5 days a week | 1-2 months |
| Intermediate Songs | 30 minutes a day, 3-5 days a week | 3-6 months |
| Slightly Advanced Songs with Technical Elements | 30 minutes a day, 3-5 days a week | 3-6 months |
To play intermediate and advanced songs with technical elements, it will take you approximately 3-6 months of practice. These songs may have more complex chord progressions, strumming patterns, and fingerpicking techniques.
Remember, these time frames are just estimates and everyone learns at their own pace. The key is to practice consistently and gradually increase the difficulty of the songs you play.
This guitar progress timeline is based on practicing regularly with a moderate level of intensity. If you practice less frequently or with less intensity, it may take longer to progress.
It's important to note that this timeline is just a rough estimate. Individual results may vary based on natural ability, dedication, and quality of instruction.
Some people may progress more quickly than others. While others may require more time and practice to reach their goals.
Regardless of how long it takes to learn guitar, the key to success is consistent practice. With regular practice and quality instruction, you can achieve your goals.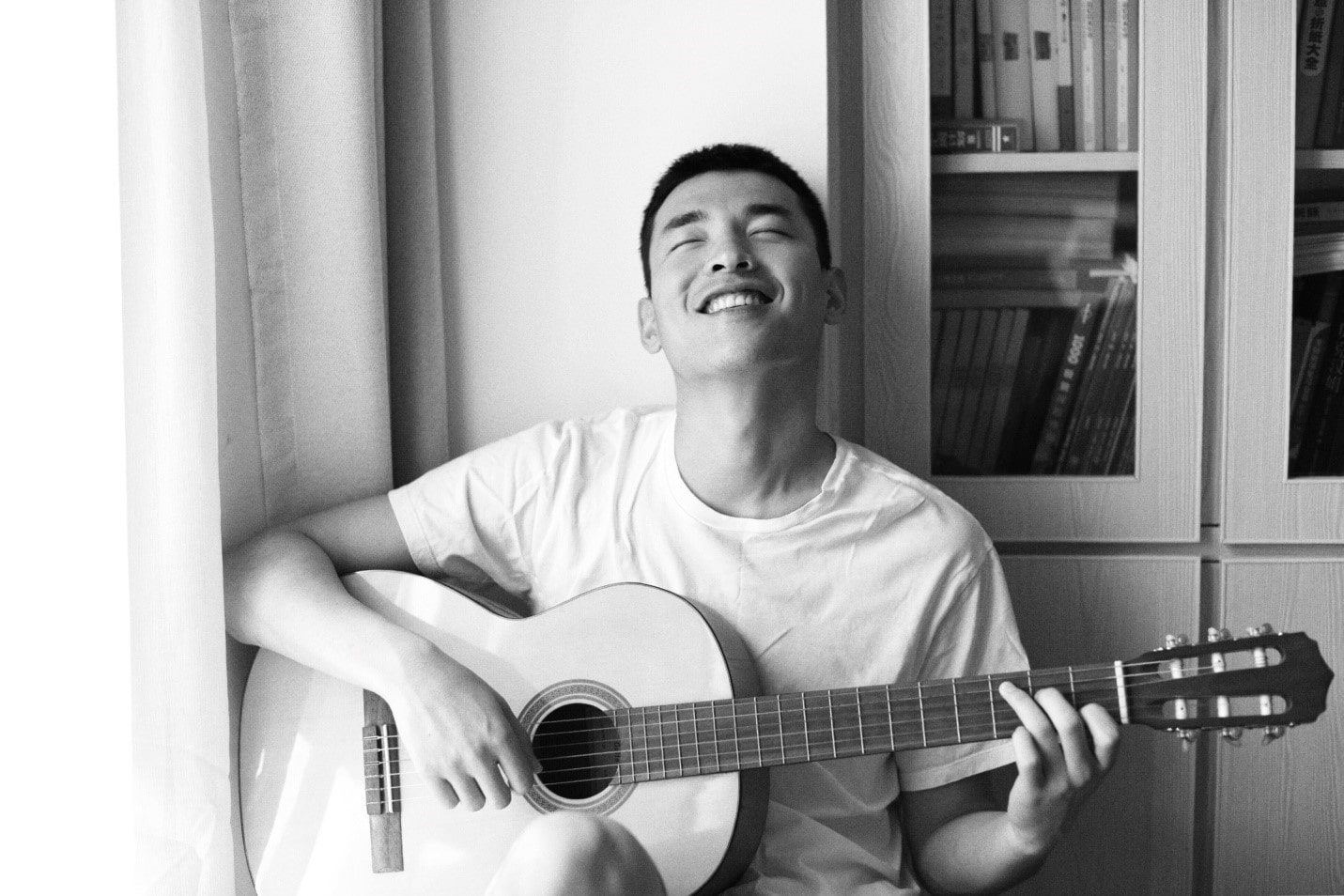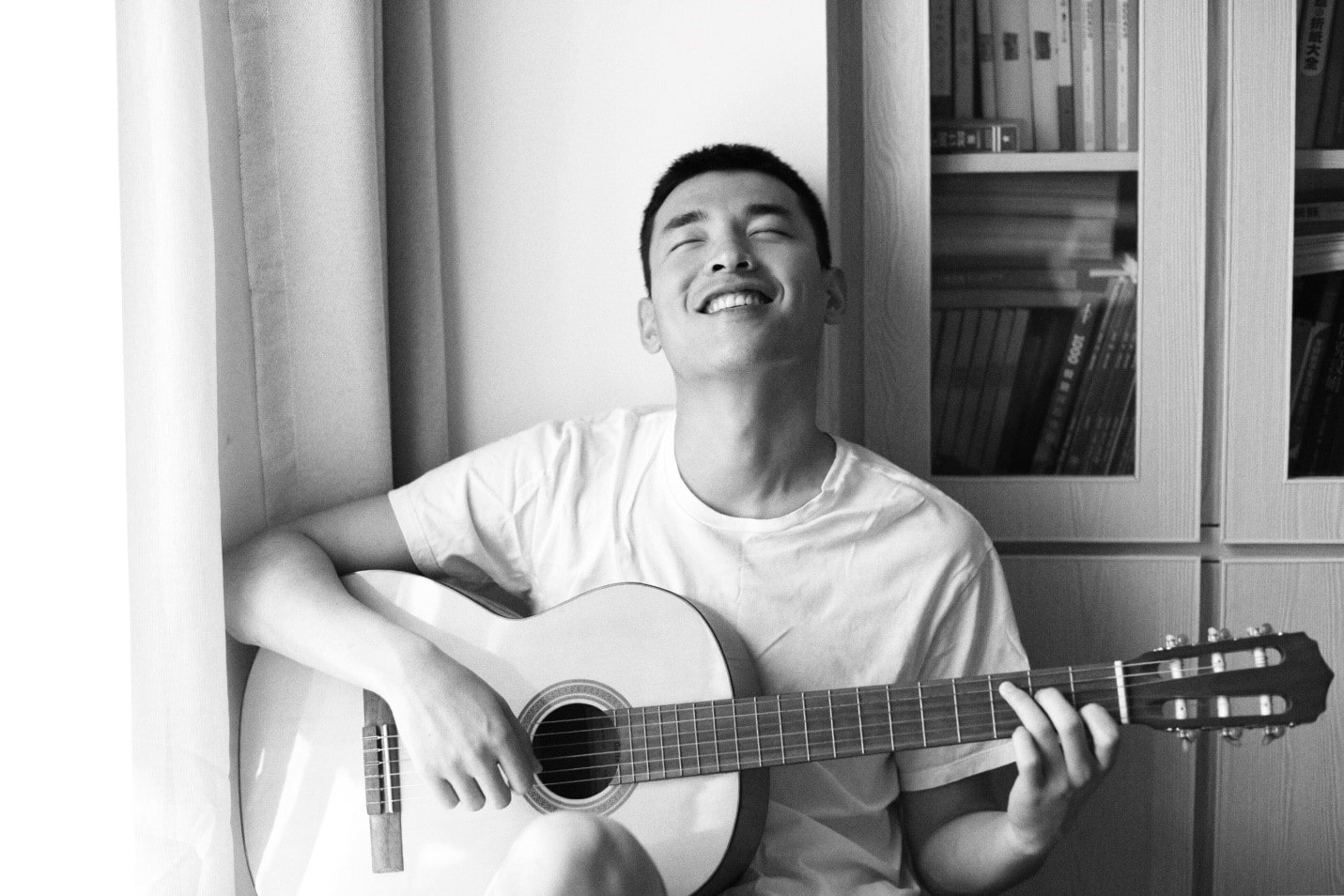 How to get better at playing guitar?
Learning to play the guitar can be a fun and rewarding experience, but it can also be a challenging one.
If you're just starting out, it can be difficult to know where to begin or how to improve.
Here are some tips for someone playing guitar:
Practice regularly:
Consistency is key when it comes to learning any new skill, and playing guitar is no exception. Set aside some time each day to practice, even if it's just for a few minutes.
As you get more comfortable with the instrument, try to increase the amount of time you spend playing each day.
Start with the basics:
Learning the basic levels of guitar playing can help you build a strong foundation for more advanced techniques. Spend some time learning the basic chords, strumming patterns, and fingerpicking techniques.
As you become more comfortable with these skills, you can start to add in more advanced techniques.
Use online resources:
There are countless resources available online to help you learn how to play guitar. This includes video tutorials, instructional articles, and online courses.
Take advantage of these resources to supply your practice and gain new insights.
Here are a few resources to help you out:
Learn from others:
Learning from other guitar players can be a great way to improve your skills.
Joining a local guitar group or taking lessons from a professional guitar teacher can help you learn new techniques, get feedback on your playing, and stay motivated.
Experiment with different styles:
Playing string instrument can be a versatile instrument, so it's important to experiment with different styles of music to find what you enjoy playing the most.
Whether it's classical, rock, jazz, or blues, trying out different styles can help you develop your own unique playing style.
Record yourself:
Recording yourself playing guitar can be a great way to track your progress and identify areas where you need to improve.
By listening back to your recordings, you can pick up on mistakes and work on correcting them.
Stay motivated:
Playing guitar can be a challenging and sometimes frustrating experience, but it's important to stay motivated and stick with it.
Set achievable goals for yourself, celebrate your successes and don't be too hard on yourself when things don't go as planned.
Choosing the Right Guitar for Yourself:
Before you can start learning, it is important to invest time and effort in choosing the right guitar for yourself.
The right instrument will enhance your learning experience. It will also be a reliable companion that will ultimately boost your confidence. Here are a few picks that we recommend:
Best Choice Products 38in Beginner All Wood Acoustic Guitar Starter Kit:
This beginner-friendly guitar is made to help you ease into the world of guitar playing. This guitar has a top made of high-quality spruce and its body and neck are made of beautiful Sapele wood.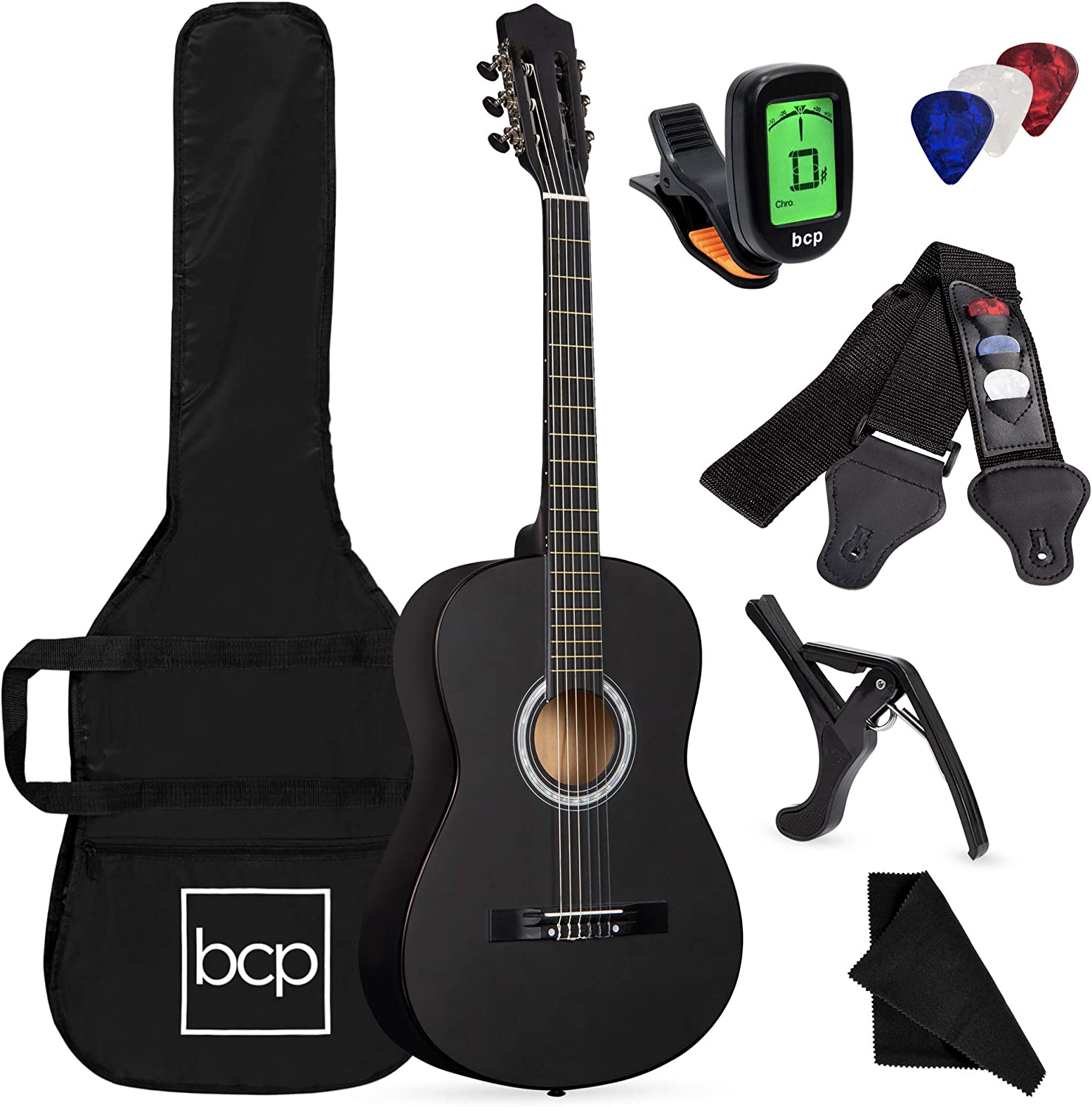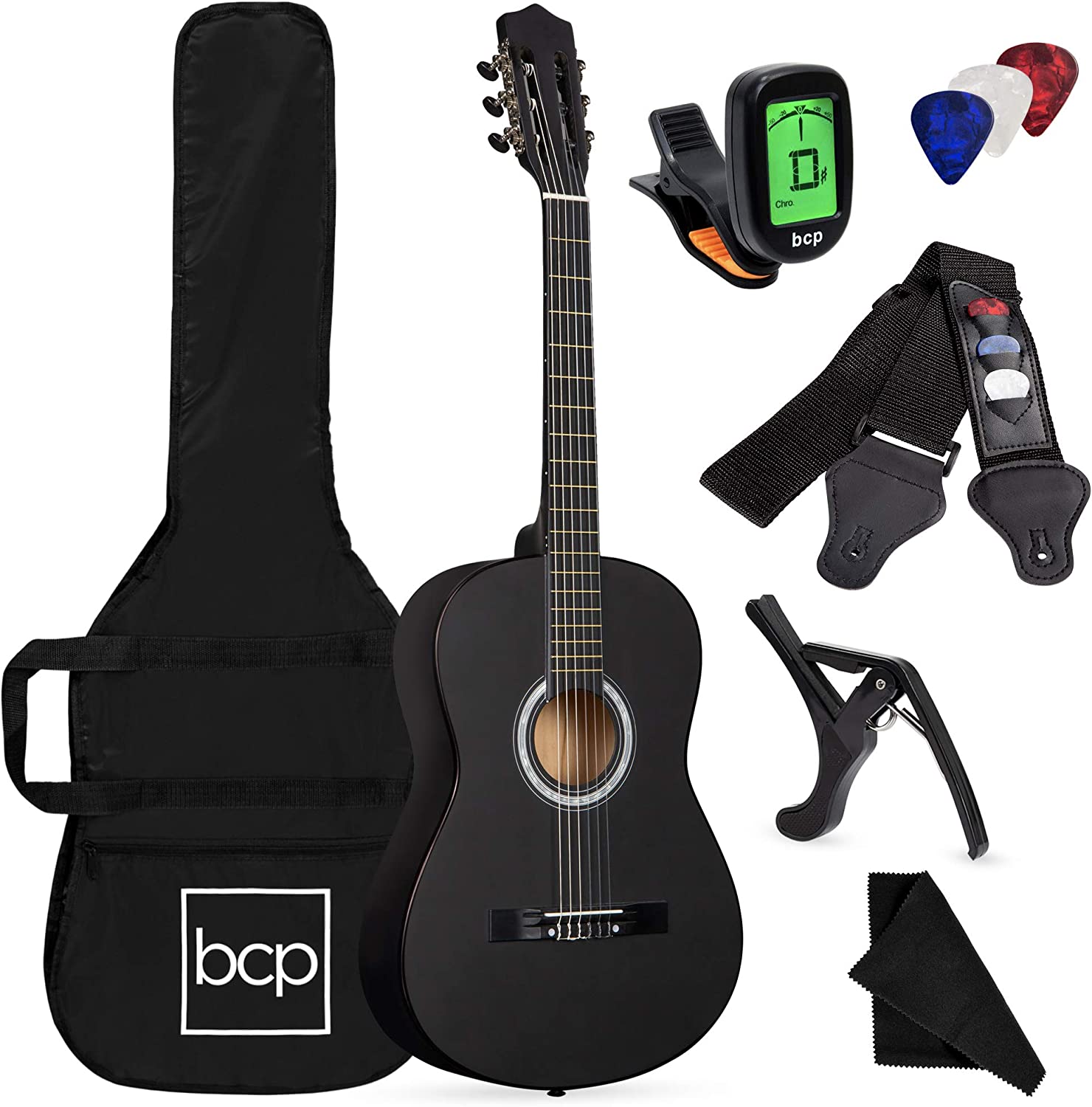 The fretboard, made of rosewood, makes it easy to play. The guitar also has a pickup configuration called S, which gives it a really nice sound.
Here's a video review of this guitar.
Fender Squier Dreadnought Acoustic Guitar
When you play the Fender Squier Acoustic Guitar for the first time, you'll be amazed by its warm and rich tones. The guitar looks amazing. With its sunburst color, and high-quality wood materials like maple, bass, and mahogany.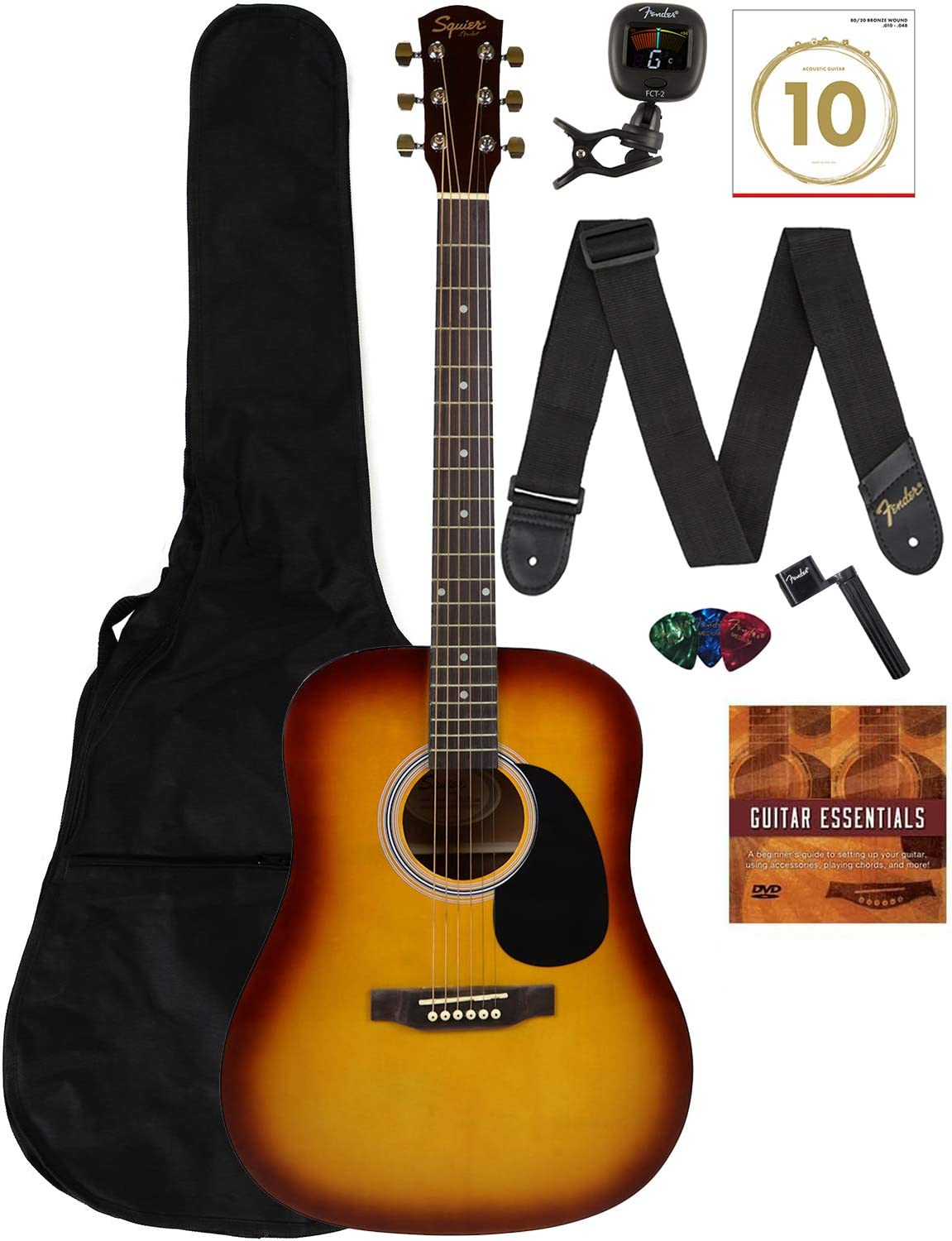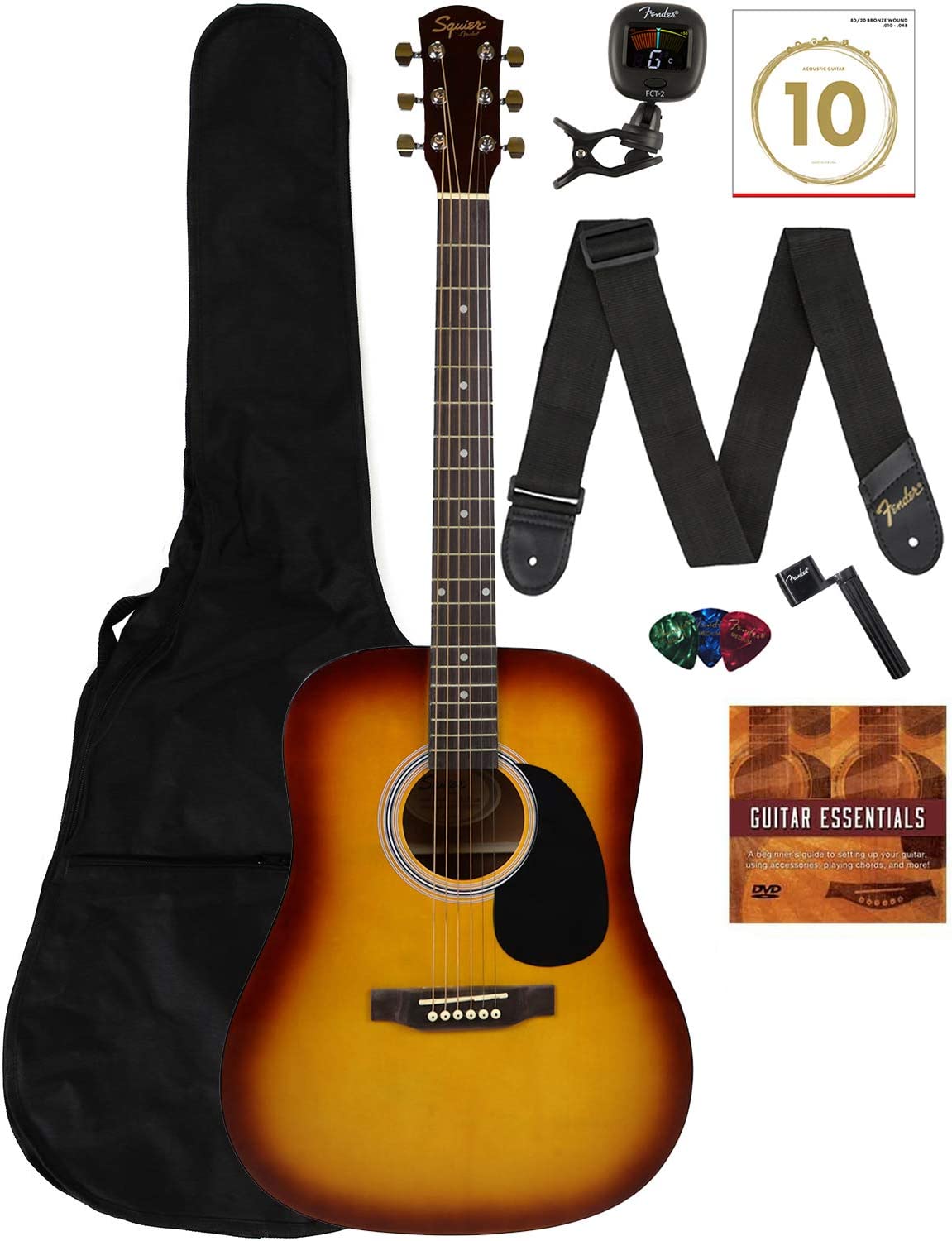 The mahogany body, back, neck, and fretboard make the guitar sound amazing. While it also makes it strong and durable. The guitar is made for right-handed musicians. Plus, the bridge system is expertly designed to keep the guitar in tune.
This makes it perfect for both new and experienced players.
Here's a video review of this instrument.
Best Choice Products 41in Beginner Acoustic Guitar
The Best Choice Products 41in Beginner Acoustic Guitar is an exquisite choice for music lovers and aspiring musicians alike. With its captivating brown color, it exhibits an appeal that enhances the overall aesthetics of any space it resides in.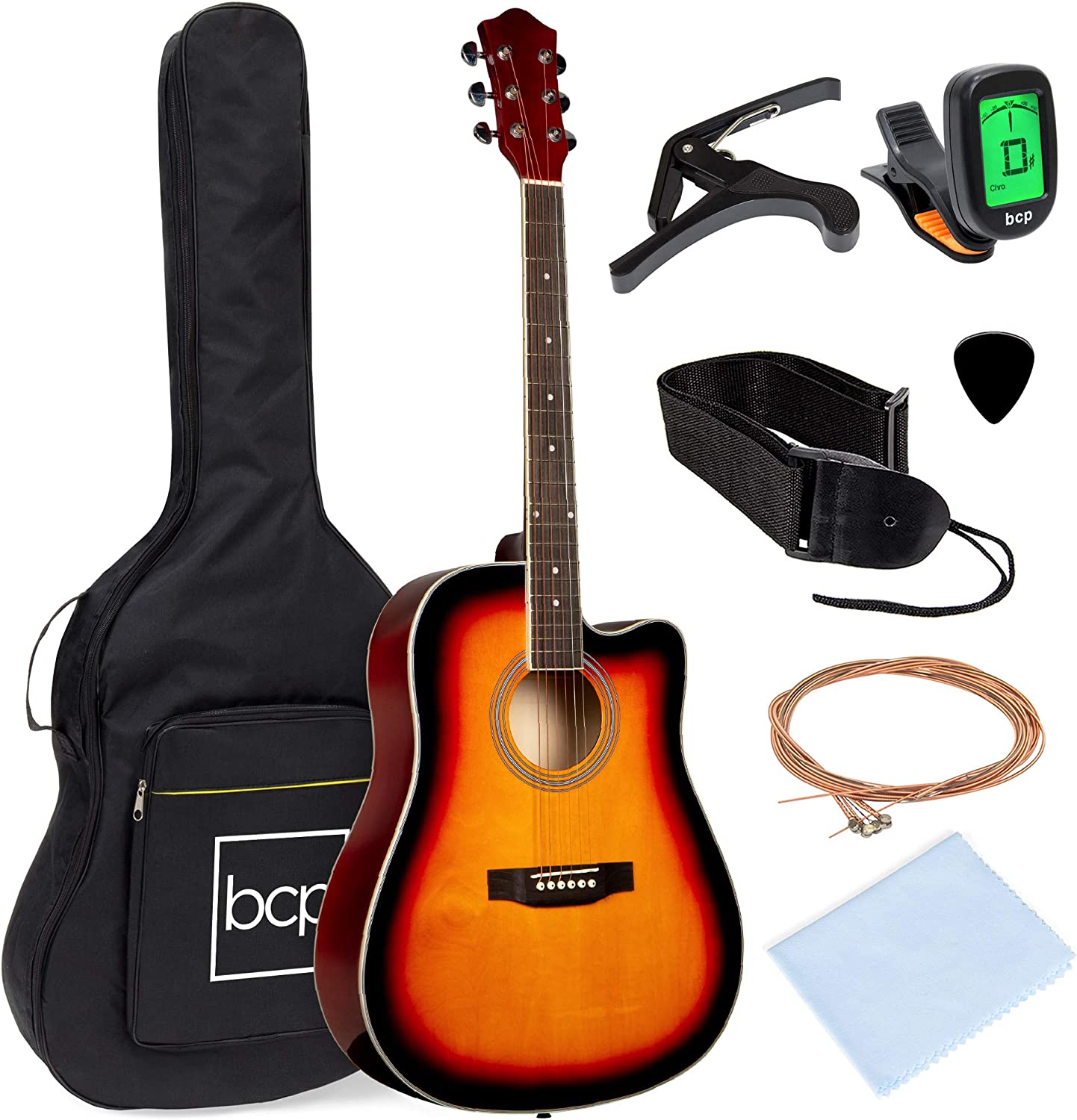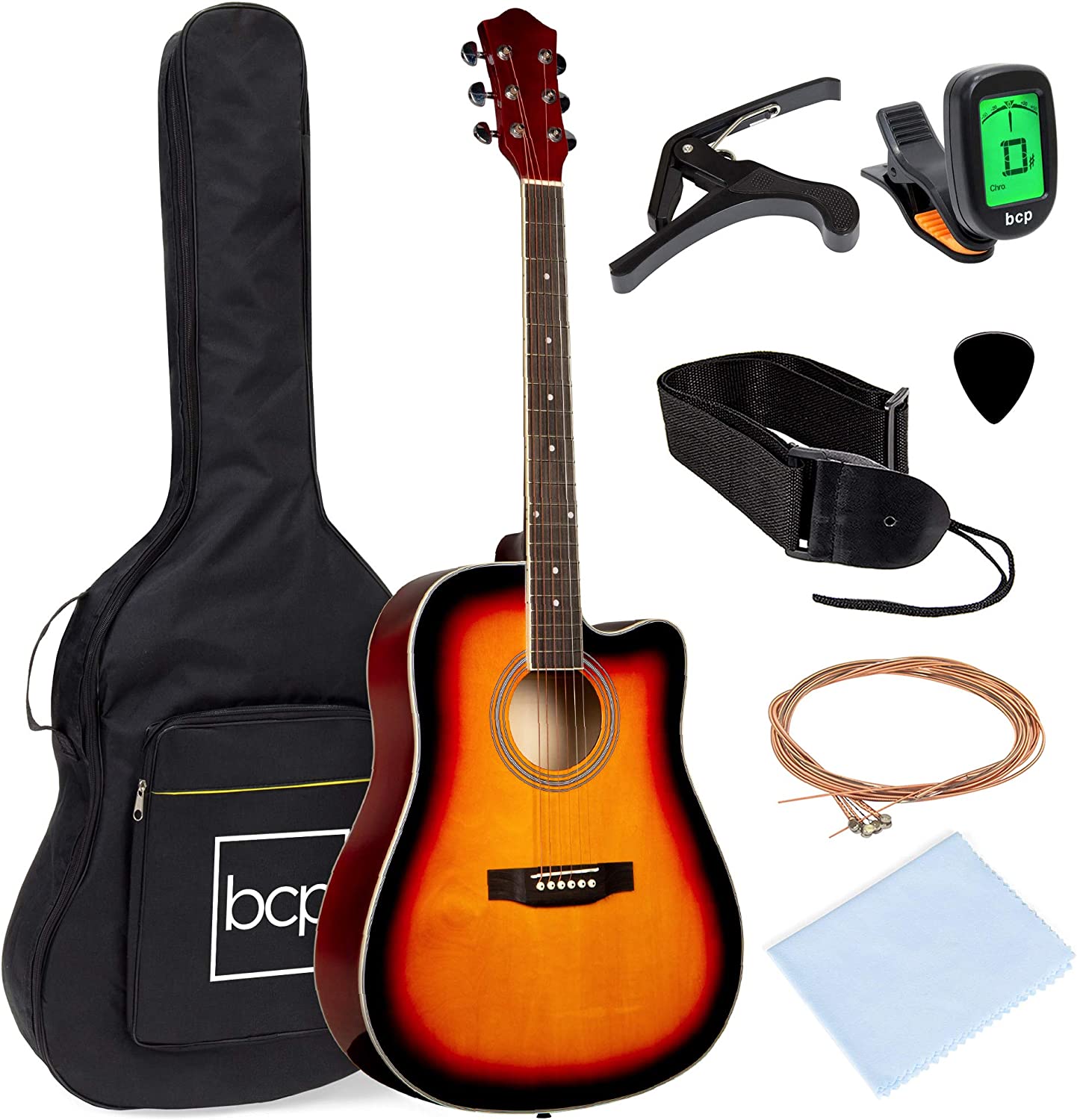 This guitar is made with high-quality engineered wood for the body. Plus, there is reliable hardwood for the neck, so it's strong and long-lasting.
The guitar uses nylon strings, which are gentle on your fingers. This makes it perfect for beginners who are just starting to learn the guitar. Plus, the sound it produces is soothing to listen to.
The guitar is designed for right-handed players and has a fixed bridge system. This keeps the six strings steady and well-tuned.
Overall, this guitar is a great choice for anyone starting their musical journey. It's made with solid materials and looks great too.
Check out the video guide here.
URBAN Guitar by Yamaha:
The Yamaha URBAN Guitar is a beautifully designed guitar that is perfect for beginners. The body and neck of the guitar are made from high-quality wood, ensuring a great sound and ease of playing.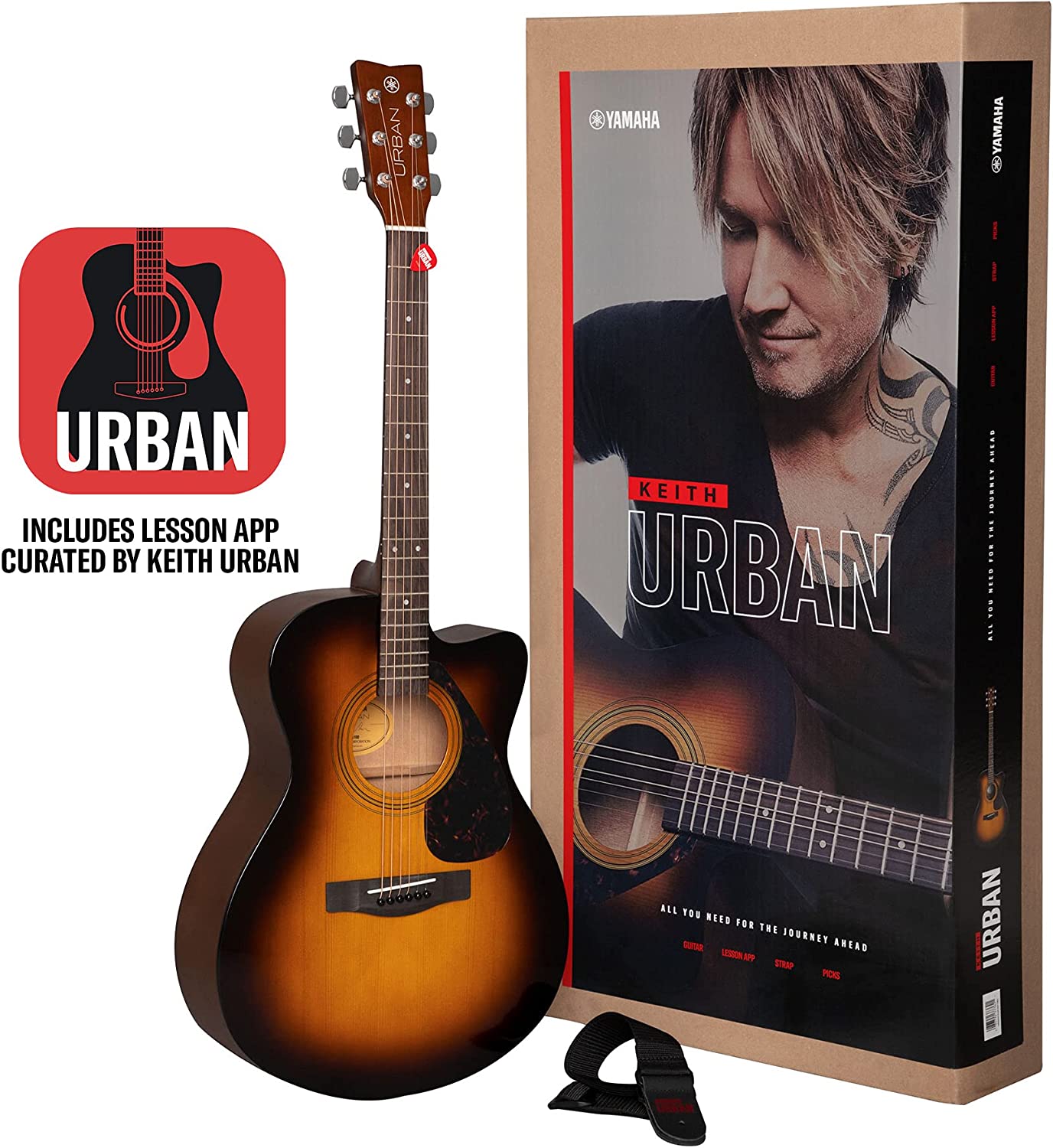 The rosewood fretboard and phosphor-coated bronze strings add richness to the sound. They also make the guitar more durable. Although it doesn't have a pickup, the URBAN Guitar's acoustic qualities are impressive.
This guitar is made for right-handed players and comes in a stunning Tobacco Brown Sunburst color that is sure to turn heads. If you want a guitar that looks and sounds great, the Yamaha URBAN Guitar is an excellent choice.
Check out the video guide here.
Can I Master Guitar in 3 Months?
It may seem difficult to become a great player in 3 months, but with dedication and practice, it is possible.
To make rapid progress, it's crucial to have high-quality practice sessions, consistently. Focus on learning the basics and building a strong foundation in guitar playing.
Once you have a good foundation, you can start exploring more advanced techniques. Followed by different styles of music. This will allow you to express your creativity and develop your own unique sound.
Remember, even the best guitar players are always trying to improve, so keep practicing and never stop learning.
Is it hard to learn guitar by yourself?
The journey of learning guitar on your own can be an exciting and fulfilling experience. especially when equipped with the right learning materials.
The challenge of self-instruction may seem daunting initially. However, with advice and avoiding pitfalls, it can be a more accessible process.
How Long Should Beginners Play Guitar a Day?
Finding the right balance between practicing and not overwhelming yourself is crucial. A recommended practice duration for beginners would be between 30 to 90 minutes a day.
However, even just 15 minutes a day of focused practice can yield great results, as long as it is consistent. Remember, the key is not only the duration but also the quality of your practice. Make the most out of your practice by concentrating on the correct exercises.
Conclusion:
Learning to play the guitar can be a rewarding and enjoyable process. You can become a good player with the right instruments, guidance, and dedication. In this way, you will be able to express your own musical creativity.
The Fender Squier is a good choice for aspiring artists looking to expand their skill sets. While the other products mentioned above are also a good option.
We hope that you enjoyed reading this post, let us know in the comments if you have any other queries.
---
Related Posts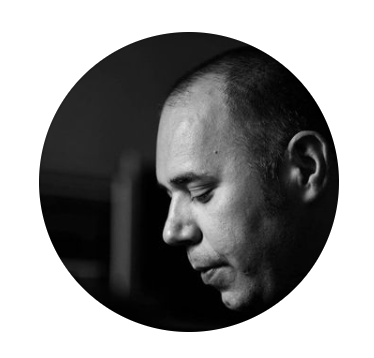 Marko is a passionate composer, producer, and multimedia artist with a Master of Music degree. His career involves performing, creating, and producing his own music in his home studio using digital and analogue equipment. Marko is a multi-instrumentalist (he plays guitar, bass, piano, theremin, and other instruments). performs live acts and DJ sets, and works on feature and short films, documentaries, festivals, theaters, and government initiatives.