Can you learn guitar through video games? Should you spend your free time practicing the guitar or playing video games? You can now do both! At least that is what some are saying about video games tailored towards music lovers and musicians.
Guitar Games
For many years, video games like Guitar Hero and Rock Band have provided gamers with a collaborative gaming experience and many hours of musical fun.
They are the perfect kind of learning guitar games that allow you to jam for hours in your living room with your friends.
There are also games like Rocksmith, which eschews the gamey elements found in Guitar Hero and Rock Band and aims to teach you the guitar. Despite the many musical video games, there is plenty of debate surrounding the idea that you can learn guitar through video games.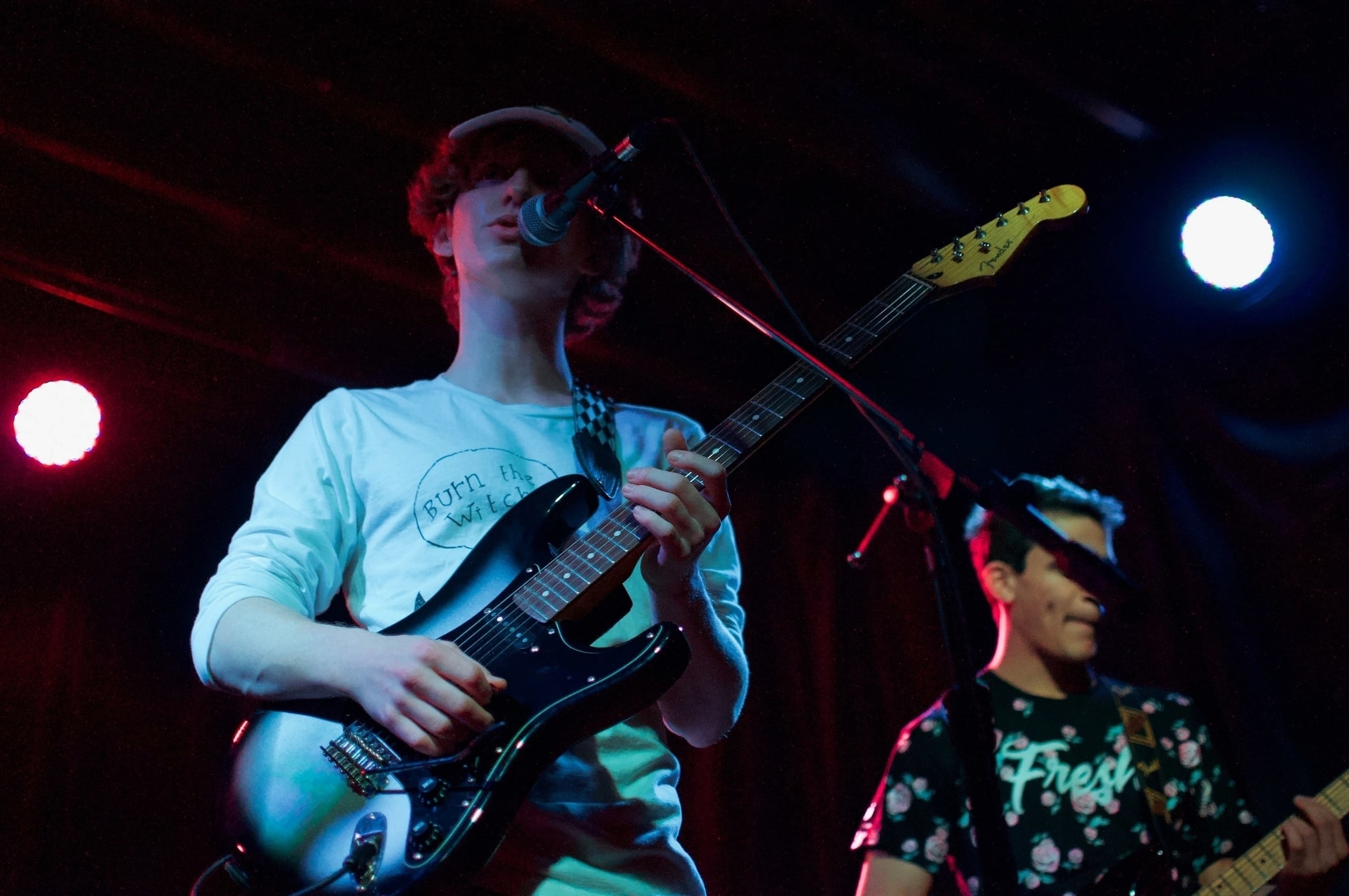 ---
You have probably heard of Guitar Hero before. It is an intensely popular musical video game. Since its inception and development in 2005 new versions have continued to be released on several consoles such as the Wii, Xbox 360, PS2, WiiU, Xbox One and PS4. It also has a substantial following online and is played throughout the world on PC.
Guitar Hero is a music rhythm game played on various controllers in plastic guitars and drums. Unlike Rocksmith, it is tailored towards gamers rather than aspiring musicians. The game is built around rhythm and is not focused on teaching players guitar techniques and skills.
So what can you learn from Guitar Hero? If you are looking to learn guitar from video games, you may struggle to do so with Guitar Hero. The one thing it can teach you is rhythm. This may be especially valuable if you have had no musical training in the past. Some people have innate rhythm, and others have to learn by practicing. The Guitar Hero video game revolves around playing notes in time with the music.
SEE ALSO: 9 Attributes You Need To Have When Learning The Guitar
The wide catalog of songs available across all versions of the game is a good incentive to buy Guitar Hero. The chances are that some of your favorite songs will be on a version of Guitar Hero. While the game doesn't strive to teach you the exact finger placement and technique, playing regularly will help. Over time you will internalize the rhythm of the cataloged songs. This can help you learn the songs on a real guitar.
---
Rock Band offers something similar to Guitar Hero with an added element of collaboration. The clue is in the name. Guitar Hero is centered on guitar melodies and riffs, whereas Rock Band offers a broader experience. Both encase their controllers in guitar-shaped plastic, but neither purports to be able to teach you to learn guitar.
Rock Band, like Guitar Hero, will help you with rhythm. It will also simulate the experience of playing with bandmates. Rock Band is a great game to play with your friends. If you have all the kit you can set up a full band in your living room in front of the TV and play all night. The vast catalog of songs offers a wide variety of musical gaming experiences.
You will struggle to learn complex melodies and strumming techniques with a Rock Band controller. But as with Guitar Hero, the game exposes you to a massive selection of music. If you play the game for a while, you will naturally develop a guitar's place in a band. You will also learn the rhythm and pitch of the guitar parts in some of your favorite songs.
Ultimately, there is a limit to what you can learn with Guitar Hero and Rock Band. The same cannot be said of Rocksmith.
---

A Game That Teaches You How to Play Guitar
Rocksmith is a video game released by Ubisoft that allows you to plug in your electric or semi-acoustic guitar and hone your skills. The game has been praised for being an incredible guitar learning tool that enables players to build up their guitar skills as they progress within the game. In this sense, Rocksmith is a unique experience among video games. Unlike, Guitar Hero or Rock Band, the resounding purpose of the game is to help you become a better guitar player.
Rocksmith is geared toward gamers and prospective guitarists. The game provides the player with a linear journey through the career of a guitarist. As you play and improve your skills, you unlock new game modes, songs, and challenges. You are shown a virtual fretboard on the screen that indicates where and when you are supposed to be playing.
A core feature of the game involves acquiring Rocksmith guitar points by playing the songs accurately on the guitar. As you play through a catalog of songs, Rocksmith aims to teach you different techniques, chords, and fingering styles. The game emphasizes the value of practicing on a real guitar. This is why it has been praised by many for pioneering the ability to learn guitar through video games.
"The idea behind Rocksmith is simple: to improve on Guitar Hero and Rock Band by plugging actual guitars into a gaming console." When it comes to learning guitar games, Rocksmith is one of the best.
Is Rocksmith good for beginners?
Many people question whether guitar learning video games, such as Guitar Hero and Rock Band, actually teach you how to play the guitar. While these two listed above are more video games than "learning guitar games," Rocksmith is actually designed to help you learn the guitar.
For beginners looking for good learning guitar games, Rocksmith is an excellent place to start for the following reasons:
Rocksmith monitors how you play the guitar, and automatically adjusts how difficult the game is based on your skill level.
As you prove your skills and growth to Rocksmith, it will continually introduce more notes into the songs you are playing until you are playing the entire song note for note.
From the beginning, you can start playing some of your favorite songs on Rocksmith, rather than random songs you've never heard of. From alternative to classic rock to metal, you will start learning and continue growing by playing songs you are familiar with.
Rocksmith provides a unique approach to guitar training. Where you would normally practice the guitar through monotonous and repetitive drills, Rocksmith provides an opportunity to practice in a fun way. Why use drills to learn the guitar when you can use video games to learn guitar?
Finally, Rocksmith is designed by Ubisoft, which is one of the largest video game developers. That said, Rocksmith is well-designed and will genuinely help you to become a better guitar player.
Is Rocksmith good for learning songs?
According to a Toluna Consumer survey, over 95% of guitar players who used Rocksmith improved their performance on the guitar.
So the answer is yes! If you are looking for video games to learn guitar, Rocksmith is a great place to start for the following reasons:
You can start learning popular songs instead of songs that make you dread playing the guitar. That way, as you become a better guitar player, you are already familiar with the kinds of songs you want to become a proficient playing.
Rocksmith utilizes software that automatically bumps up the difficulty of a song as you get better and better. The better you get, the more notes Rocksmith will add to a song. Eventually, you will be playing a full song note for note.
Rocksmith provides instructions in your effort to learn new songs. Instead of piecing tutorials together on YouTube, Rocksmith will help you master a song from start to finish.
Can you actually learn guitar playing Rocksmith?
Some people are skeptical about the validity of guitar learning video games. Can you actually learn how to play the guitar using software such as Rocksmith? Yes, you can!
According to Rocksmith, all it takes is one hour a day for 60 days, and you're guaranteed to see results in your development as a guitar player. So, if you want to learn guitar games, Rocksmith is an excellent starting point. Instead of spending hours practicing the guitar on your own, Rocksmith provides a fun and interactive way to test yourself and get better at playing the guitar.
Additionally, Rocksmith provides some level of regular training. Where you might otherwise be trying to teach yourself how to learn on your own, Rocksmith delivers interactive training so that you aren't trying to learn by yourself. Instead of trying to schedule in time to learn the guitar, and finding random tutorials online, now all you need to do is schedule time to sit down and hop onto Rocksmith every day. You no longer need to prep precisely what you want to learn as Rocksmith does it for you.
The most significant part of Rocksmith is that it's designed to work with any guitar, regardless of how it is laid out. If you have a guitar with strings, then Rocksmith is going to work with your guitar. So if you are asking yourself, "do I need a specific type of guitar to learn guitar games like Rocksmith?" The answer is no. However, if you are interested in purchasing a brand new electric guitar, there are undoubtedly specific models that will work great with Rocksmith.
The following list includes models that are great for both beginners and for those who are using Rocksmith.
Epiphone PPEG-ENPLEBCH-15 Electric Guitar
---

BandFuse is one of the few guitar games that allows you to connect real instruments and learn through real-time performance feedback. When it was released in 2013, it largely flew under the radar because of the popularity of the other guitar games, Rock Band and Guitar Hero.
BandFuse: Rock Legends aims to do something a bit different. Whether you are a novice or an experienced guitarist, BandFuse hopes to teach you through a simple interface and some expert tips from professional musicians.
You can connect electric guitars and bass guitar and form a whole band in the multiplayer modes. The difficulty progression will help you steadily advance your skills until you play ripping solos and complicated riffs.
It is one of the best learning guitar games because it focuses on the fundamentals and allows you to have fun. It provides a good blend of atmospheric rock songs and lets you develop your skills on your guitar.
---

Other Online Guitar Games
Guitar Hero, Rock Band, and Rocksmith are the heavyweight hitters in the genre. If you don't want to commit to purchasing these or don't own a gaming console, fear not! There are several cheaper and less involved guitar games that can help you learn guitar on the computer.
This online collection of guitar games aims to teach you with a focus on practical and theoretical skills. It leans more heavily on education rather than providing a video game version of a jam session.
Playing guitar games can sometimes give you a false sense of security. After a few hours of Guitar Hero, you might begin to think you're a rock legend. GuitarGames.Net is more realistic with its goals.
They propose that the secret to learning guitar is by focussing on ear training and music theory. This path might not be for everyone. But learning these skills will certainly give you a solid foundation of knowledge that will make playing guitar more rewarding.
The colorful and straightforward interface means that kids can play the games. However, there are also more advanced sections that will be useful for experienced guitarists too.
With all these online platforms playing guitar games has never been easier. There are guitar games for free and a wide range of games that you can pay for to provide a more in-depth learning experience.

If you have a computer or a smartphone, you can play some of these games hassle-free without making a substantial investment. JamPlay offers several easy-to-play games that can help you improve your technical guitar skills. Games involving pitch recognition and fretboard memorization are a valuable resource for the budding guitarist.
Many of the exercises are low commitment, so you can pick them up and play them anytime. These exercises provide a hassle-free learning experience tailored to your skill level. JamPlay shows how playing guitar games can be a valuable and rewarding part of your weekly practice routine.
JamPlay has shown itself as the best learning experience for teaching guitar. They boast world-class teachers, a breadth of resources, and a well-designed interface.
Similarly, GuitarTricks has a handy fretboard trainer that will help you remember how to navigate the fretboard on your guitar. The game provides some added motivation by timing and comparing your answers to fellow users. A bit of competition is an excellent way of improving your skills.
---
Many of these online guitar games use simple interfaces and programs. This makes it easy for beginners and more advanced users to hone their skills without picking up a guitar. Fun guitar games online serve as a valuable supplement to actual practice.
Playing guitar games regularly will help you focus on the guitar all the time. For some people, this might be too much. But for others, this holistic approach to learning an instrument will ensure that practice sessions are purposeful and informed.
60% Off Guitar Tricks Full Access! Use coupon code: JOIN60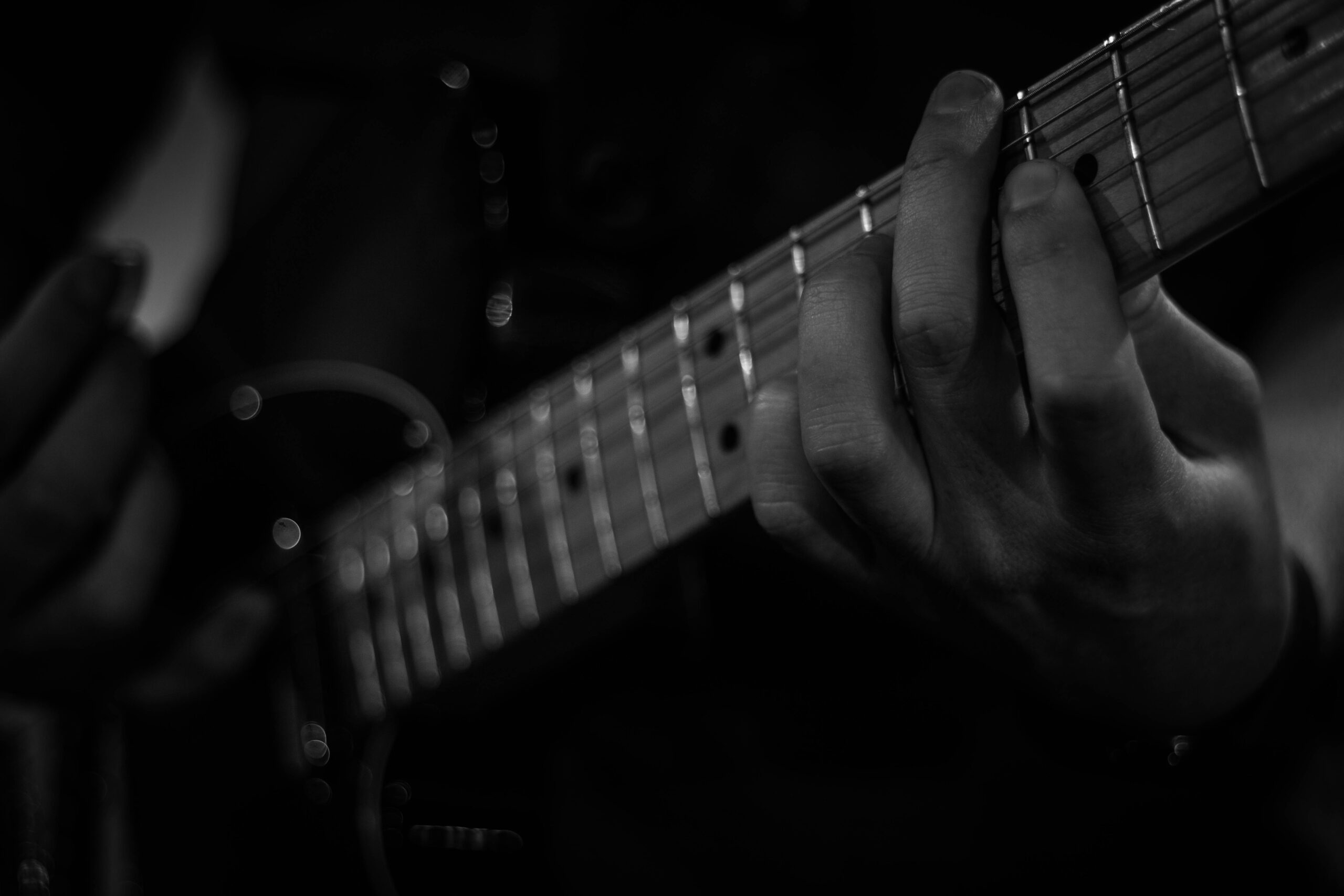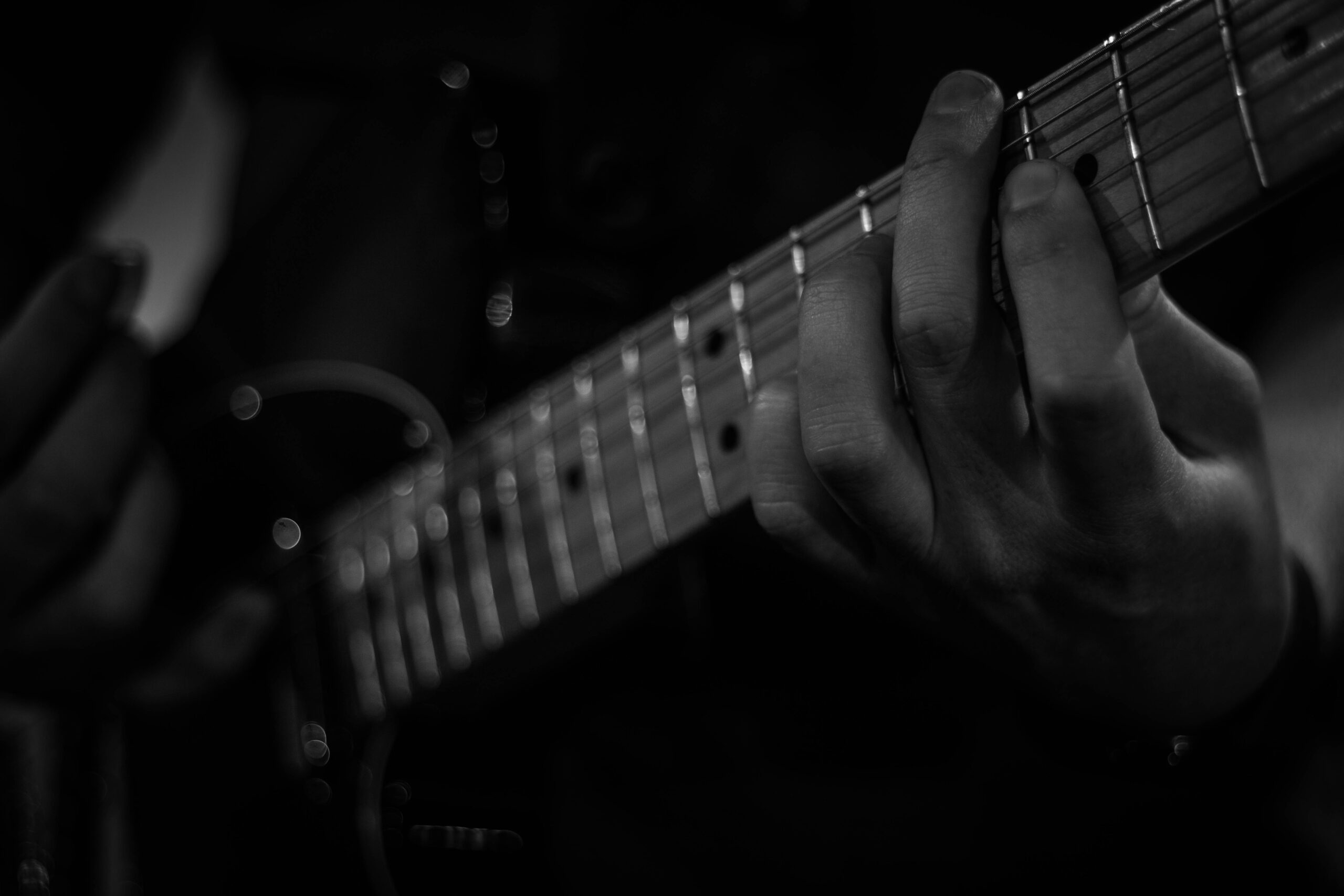 ---
Limitations with Learning Guitar Through Video Games
There are certain limitations to learning guitar through video games. Other than Rocksmith, many of these games don't involve holding and playing a real guitar. When it comes to putting in hours of practice, there is no alternative. A good amount of theory and listening can be done without the instrument, but ultimately you need to be playing the guitar regularly to get good.
Of course, most people look at these games as pure entertainment or competition. Most people will not purchase Guitar Hero or Rock Band and expect to be a consummate guitarist the next day. Many of the games we mentioned are fun distractions. If you play Guitar Hero for hours on end your finger dexterity will improve. Unfortunately, this will not directly translate to increasing your real guitar fingering accuracy.
The limitations on your ability to learn guitar through video games are plain to see. The stand-out game is RockSmith because you need a real guitar to play, and you can develop fundamental skills over time. There is a limit to what you can do with a plastic guitar. If you are attempting to learn guitar through video games, you should do so with a certain amount of caution.

---

Learning by Playing
There are several great video games like the many versions of Rock Band and Guitar Hero to teach you specific guitar skills. There are limitations to learning guitar through video games. If you want to learn proper techniques, there is no alternative to the real thing.
Thankfully, some of these games, like BandFuse, will allow you to use real guitars to play them. This is one of the best ways to do hands-on practice in an enjoyable and rewarding way. Guitar games have never been more accommodating to the needs of novices and professionals alike.

You can do great things with these kinds of video games. There is a broad community that revolves around competitive video game guitar playing. This is an excellent way of introducing people to the guitar and new music. But ultimately, video games fall short when it comes to learning the guitar.
Many of these video games will provide a rocking experience and make picking up a real guitar quite uncomfortable. There are things you can do on Guitar Hero that will seem impossible on your acoustic guitar. You will learn so much more about the guitar by simply spending a bit of time practicing with the real deal.
Even some online guitar games for free that focus on ear training and music theory will be more valuable than picking up a fake guitar and staring at a virtual fretboard. But if Guitar Hero or Rock Band makes you more enthusiastic about music and inspires you to pick up a real guitar then they may be worth it.
Have you improved your guitar skills by playing video games?
Share in the comments below!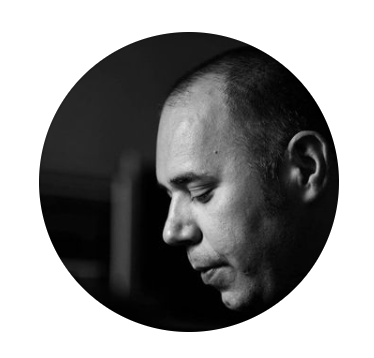 Marko is a passionate composer, producer, and multimedia artist with a Master of Music degree. His career involves performing, creating, and producing his own music in his home studio using digital and analogue equipment. Marko is a multi-instrumentalist (he plays guitar, bass, piano, theremin, and other instruments). performs live acts and DJ sets, and works on feature and short films, documentaries, festivals, theaters, and government initiatives.