Learning to play guitar is more popular now than ever.
We're all "stuck" at home looking to pick up this new hobby or get better at it, right?
If playing the guitar (at any age) can seem like a daunting task, it doesn't have to be!
I've found that the best way to learn and get better at basic guitar chords truly is to find some great easy beginner guitar songs.
Once you've mastered a few simple songs, you'll have a solid foundation to progress from as a guitarist.
SEE ALSO: Best Way to Learn Guitar at Home (11 Easy Tips)
In this article, I rounded up over a baker's dozen of easy beginner guitar songs for you to try.
What is the best part? I found all of these songs when taking guitar lessons online with Guitar Tricks, and now you can find the same songs in their library of step-by-step videos.
60% Off Guitar Tricks Full Access! Use coupon code: JOIN60
Here are the 13 Easy Beginner Guitar Songs I Learned on Guitar Tricks
Convenient, right?!
By learning these easy beginner guitar songs, you'll be able to:
Gain an understanding of notes
Move on to easy guitar chords
Be better equipped to take on chord progressions
These are always the first steps for any beginner guitarist.
Learning a few fantastic, easy guitar songs to play will help you develop an understanding of the guitar.
You'll also be able to get to grips with some of the more technical and theoretical elements that are important for any guitarist to learn.
At some point, every guitarist has felt awkward trying to reach for chords or solo over a progression.
Fear not:
You WILL be shredding on the guitar just like your favorite artists in no time!
There are plenty of popular beginner guitar songs to help you kickstart your musical journey.
But first, you need to learn the basics.
---
How to Play Guitar Songs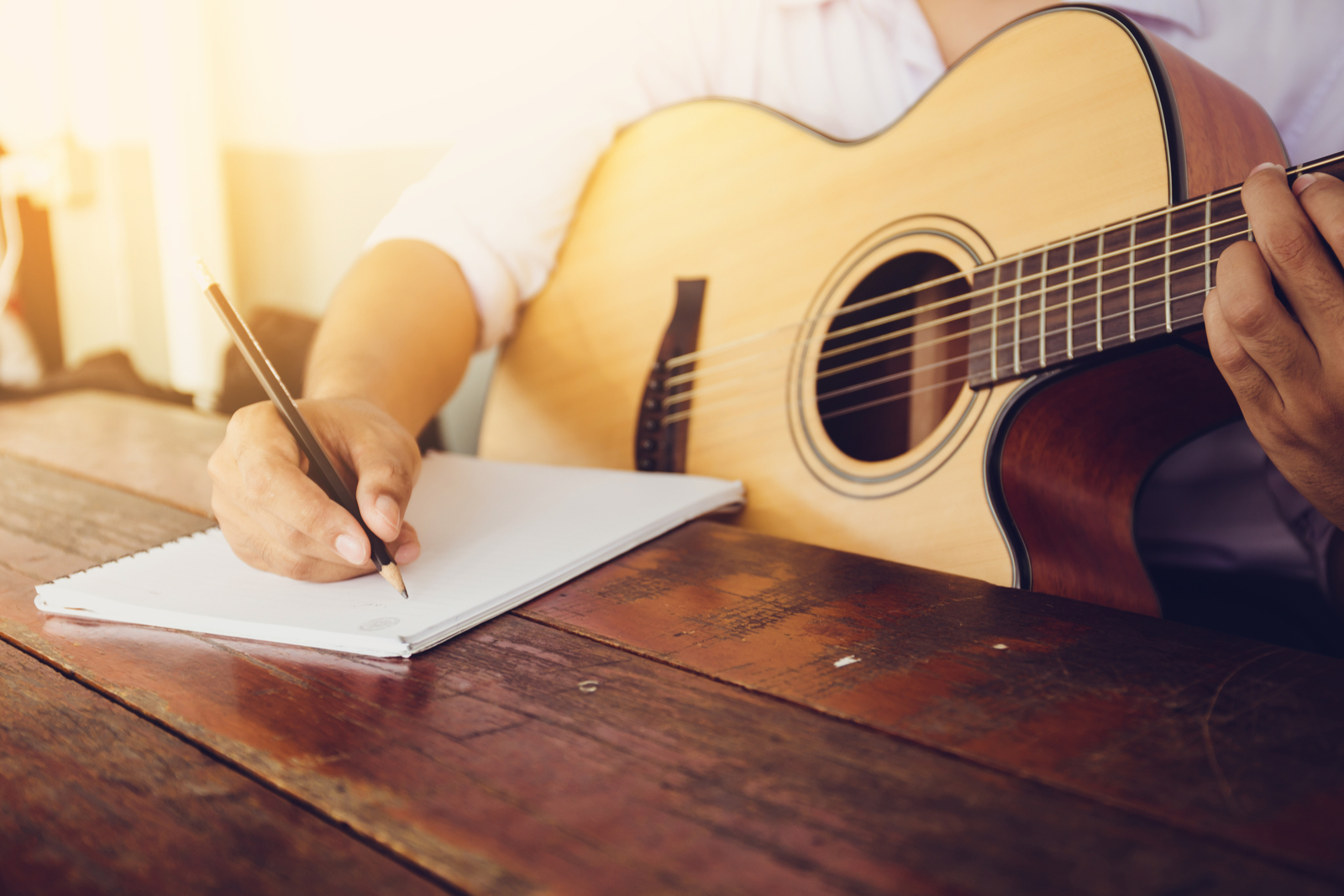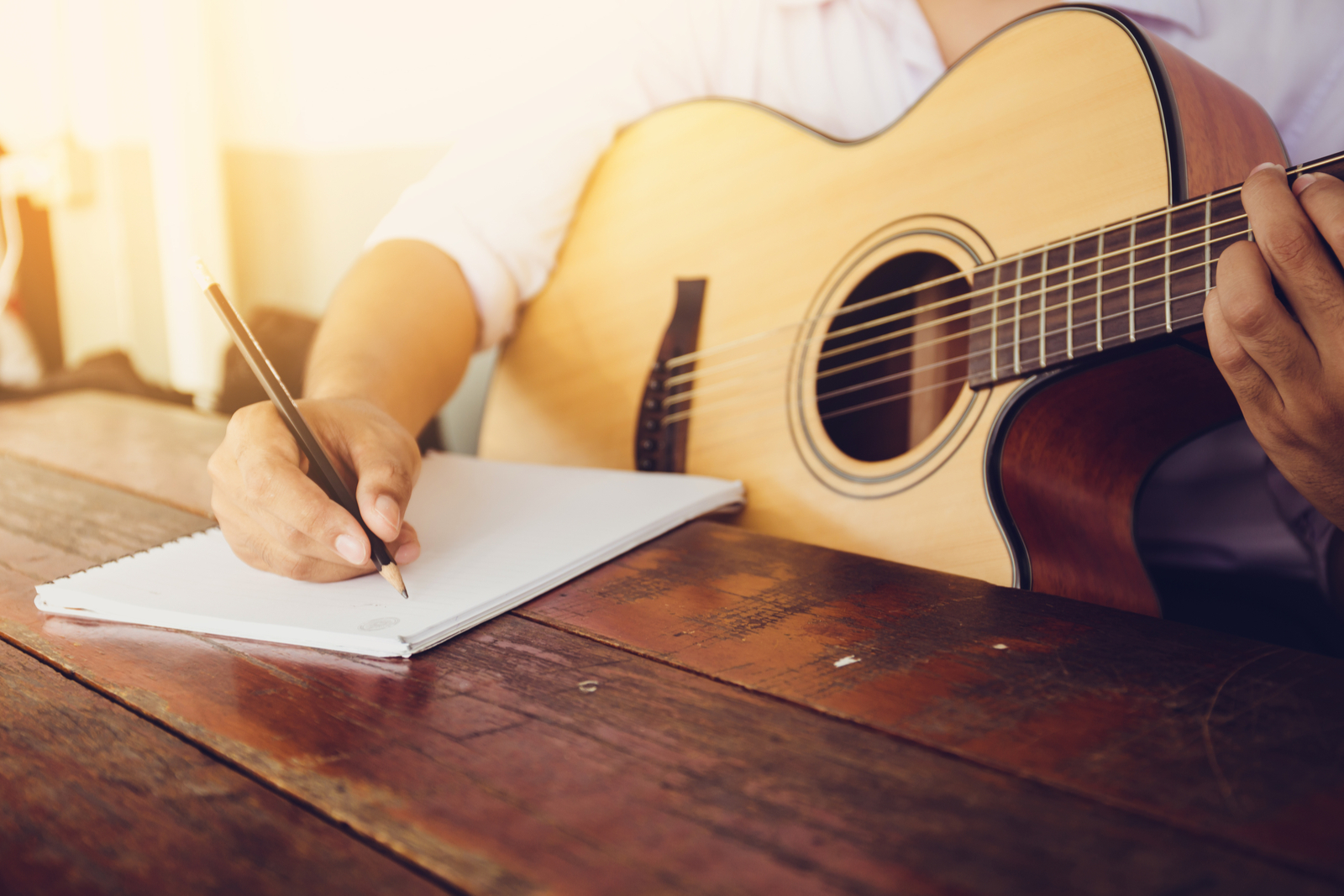 Memorizing the notes produced by the guitar's six strings in an open-play format will be the first necessary step to set you up with a successful foundation.
There is no point in trying to skip this stage. It's ESSENTIAL!
To play open means to strum a string without holding down any of the frets on the neck of the guitar that will alter the sound produced.
Playing open will allow you to hear the right notes of each of the strings.
Start by strumming a few open chords to get used to the sound and feel of your guitar.
While holding the guitar, take a look at the strings from the top string down to the bottom string. From top to bottom, these strings represent the notes E-A-D-G-B-E respectfully.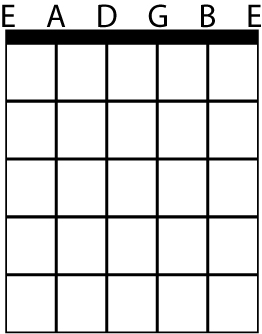 An easy way to remember this is by memorizing the mnemonic device "Elephants And Donkeys Grow Big Ears."
By picking these strings separately, you are playing their corresponding notes in their purest form.
Once you have nailed down the notes that correspond to each string, you should begin to see how the notes relate to each other and how chords are formed.
Now it is time to have a look at some of the easy beginner guitar songs that will unlock your skills!
SEE ALSO: Mastering the 15 Important Basic Guitar Chords For Beginners
---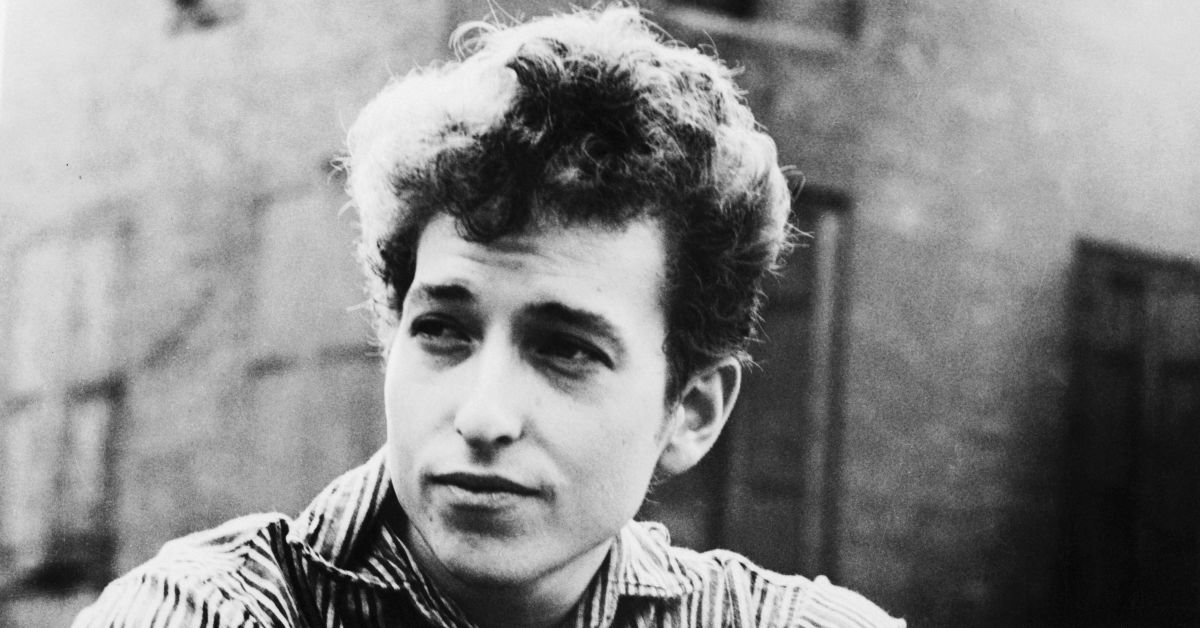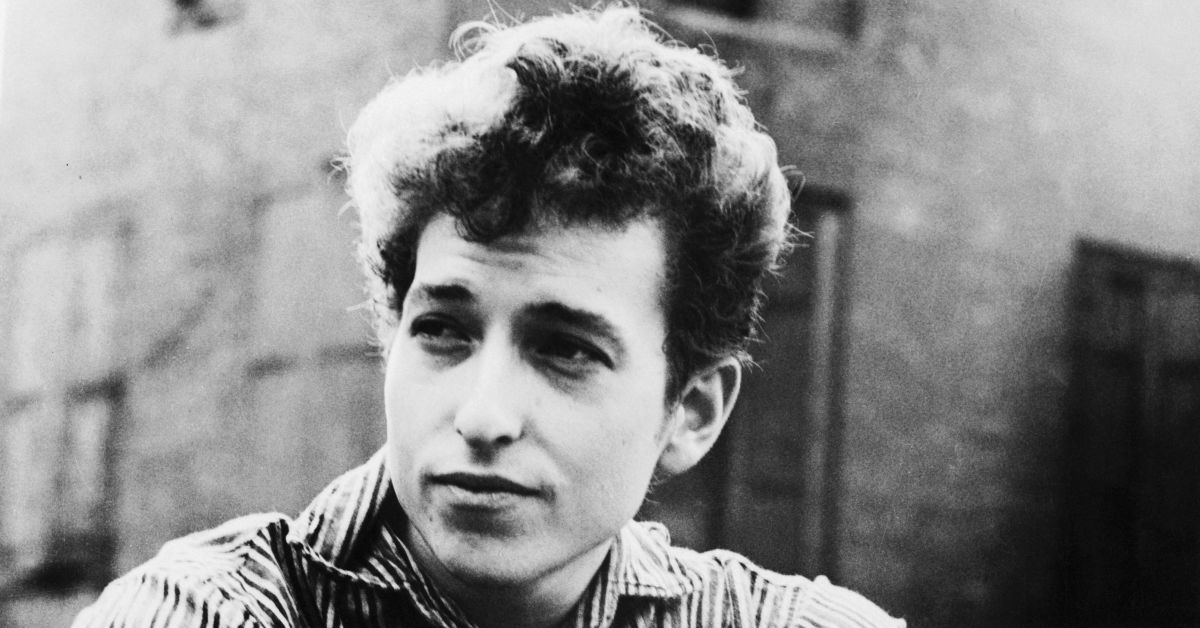 © Bettmann / Bettmann / Getty Images
1. Knockin' on Heaven's Door by Bob Dylan
Knockin' on Heaven's Door is one of the most popular and easy guitar songs to learn online.
It is simplistic and slow — perfect for those learning how to play the guitar.
As you know, Guns N' Roses covered this song on Appetite For Destruction.
This song consists of just four chords, G, D, A Minor, and C.
Both the verses and chorus consist of all four chords in the same pattern. The chord pattern is G, D, A Minor, G, D, C. These chords are played throughout the entire song with a slow up and down strumming pattern.
As one of the easiest acoustic guitar songs for beginners, it's always a good idea to learn a few Dylan songs. They're a staple for any guitarist and valuable as you develop your skills.
Knockin' on Heaven's Door can be played on either an electric or acoustic guitar. I think the acoustic guitar sounds much better!
Once you've learned this song and can play it back to front, you might want to try and play with other musicians. It could lead you to rearrange the song and learn more about chord progressions and harmony.
Check out the first beginner guitar song that I practiced online with my guitar (but I'm no Dylan or Axl Rose!).
---

© Denise Truscello/WireImage/Getty Images
2. Simple Man by Lynyrd Skynyrd
If you are learning to play guitar online, Simple Man is one of the best rock songs to play on the electric guitar.
But it sounds great on acoustic guitar too!
The song features a few simple guitar chords: C, G, and A minor.
These should be among the first few basic guitar chords you learn on the guitar. The finger placements for each of these chords are easy for a beginner.
It's essential to get the foundations set before you move on to more complex songs. Simple Man is worth learning if you are a classic rock enthusiast.
The more comfortable you become with transitioning between the chords, the better you'll sound. Once you know how to move smoothly around the fretboard, you can make your version of Simple Man unique.
At first, you'll be dependent on Lynyrd Skynyrd's sound. But as you progress, it will take on a sound of your own.
Simple Man is the perfect example of an easy guitar song to get you sounding like a rockstar in no time. The basic chords and memorable melody will be rewarding to practice.
Lynyrd Skynyrd has many great beginner guitar songs, so check them out!
Click here to access and learn 'Simple Man' now.
---
3. Thunder by Imagine Dragons
Thunder is another awesome song built on simple chords that are easy for beginners to play after learning online.
The familiar chords you'll use C, A minor, F.
The same chords run through the verse, pre-chorus, and chorus. This simple chord structure makes Thunder one of the best easy guitar songs for beginners.
As a beginner, it feels great to play a famous song loud! Thunder is an excellent place to start if you are keen on learning some more modern guitar songs that still give you a rockstar feel.
My kids like to follow along with the step-by-step video next to me, and then we play together!
Imagine Dragons has many great beginner guitar songs, so check them out!
Try the 'Thunder' guitar song here.
---
4. Rocket Man by Elton John
Elton John makes songs that are irresistibly melodic and fun to sing. Rocket Man is another tune that is perfect for a beginner guitarist to learn online.
It's a song that'll help you tackle some new chords and practice using a capo if you have one.
It's essential to add some variety to your repertoire as you're practicing these easy guitar songs. If you learn Lynyrd Skynyrd and Elton John, you'll expand your music vocabulary and become a better guitarist.
Trying to learn songs that may be out of your comfort zone will also help you improve your guitar skills. It's always a good idea to expand your musical horizons.
Elton John is not just for the piano.
Check out the beginner songs from Elton John!
Learn 'Rocket Man' on guitar now.
---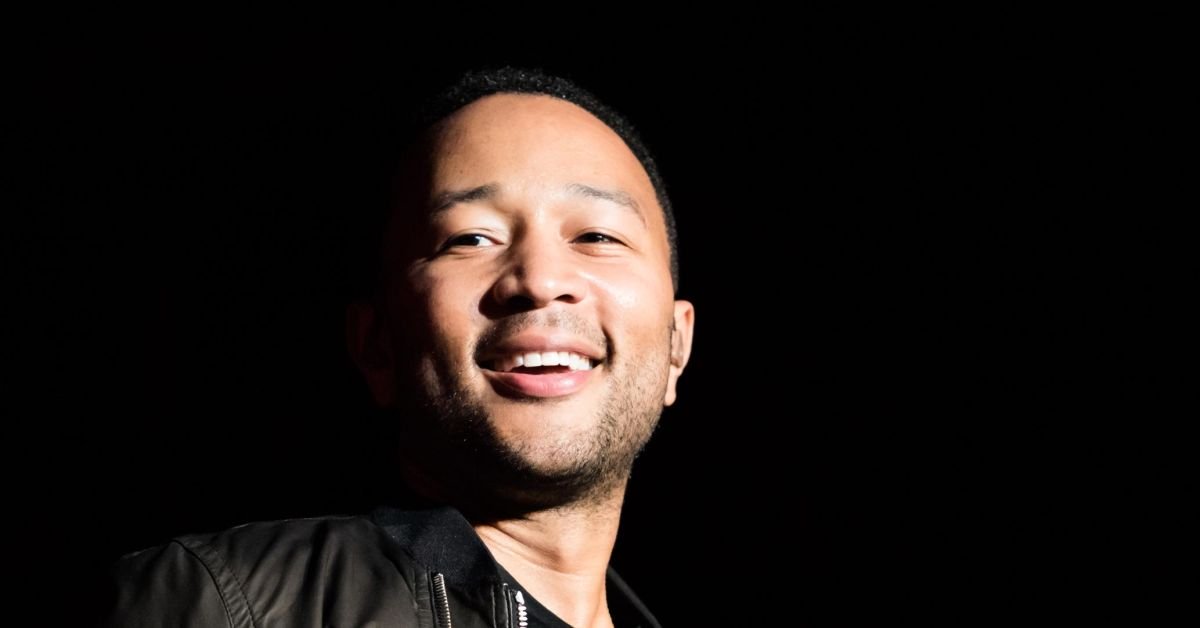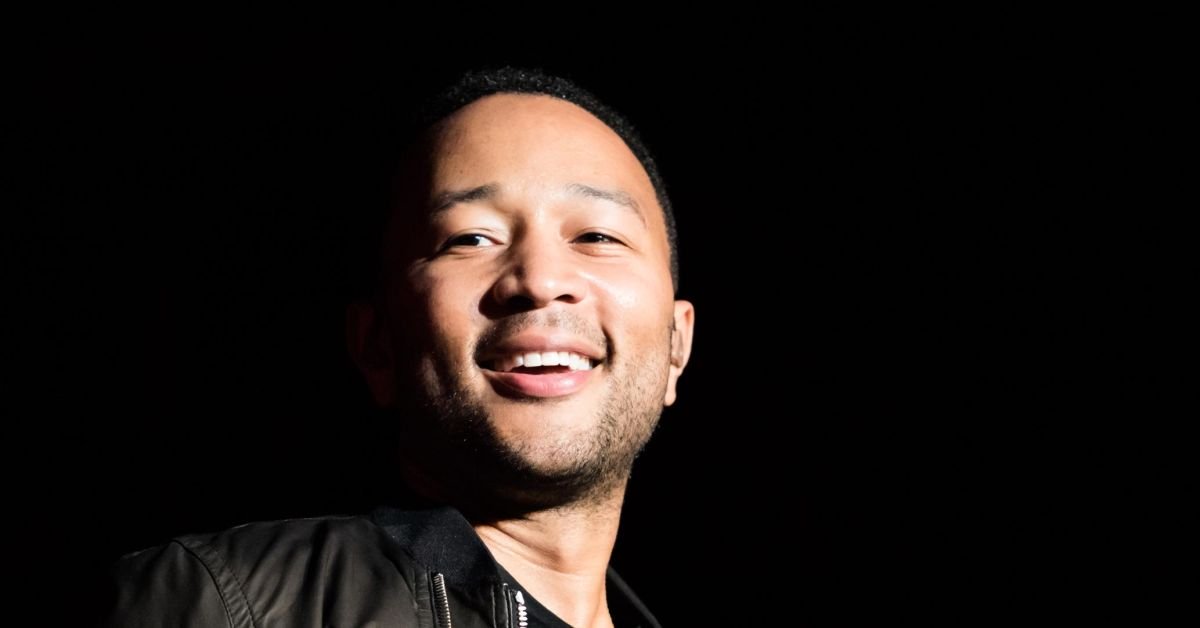 © Dimitri Hakke/Redferns/Getty Images
5. All of Me by John Legend
All of Me is one of the best beginner guitar songs to learn online. It will help you take your guitar technique and knowledge to the next level. This pop classic is another song that has both basic and intermediate level chords.
This song will also help you get a handle on suspended chords like Esus4 and Csus2.
(Don't fret if this sounds complicated; it's not. Get it?!)
Once you've nailed the chords you can focus on the rhythm and feel of the song. If you sing the lyrics, this will make it easier to remember and more enjoyable to play.
This John Legend classic is also a great easy acoustic guitar song. You can't rock out as much on an acoustic as you can on an electric. However, the acoustic is often the perfect instrument for the beginner.
Check out the beginner guitar songs that are more on the softer side and contain forgiving strings of an acoustic!
Try out both your singing and guitar skills with 'All of Me'.
---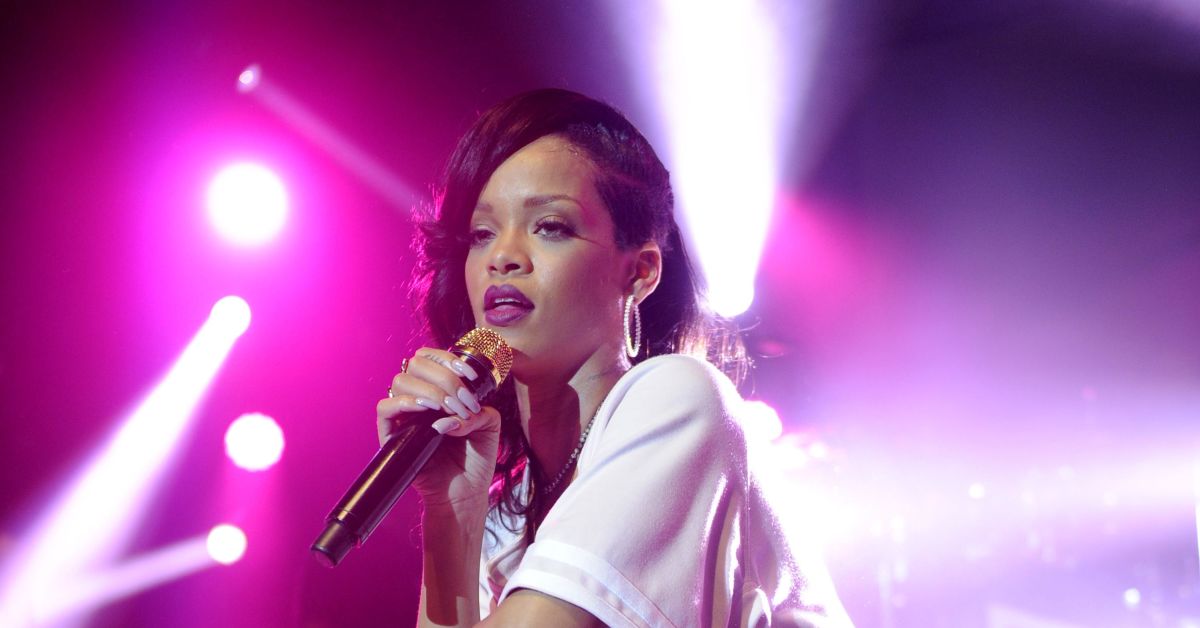 © Kevin Mazur/WireImage/Getty Images
6. Stay by Rihanna
Like All of Me, Stay is a pop tune that will give you the foundational skills to make fast progress on the guitar when learning online. It's also a great song to sing!
Rihanna's iconic vocals will be hard to replicate, but you can use the song as a starting point to build your knowledge of chords and chord progressions.
You'll begin with chords you have already seen C, D minor, and A minor. The song is built on these basic chords, so it's perfect for beginner guitarists.
Stay also includes F major and Am7 chords which will help to expand your finger placement knowledge and technique. The F major chord is often awkward for novices, but the only way to improve is by practicing.
Once your fingers get used to stretching and pressing the strings it will be much easier to play these essentials songs. Stay is one of the best easy guitar songs to learn for beginners.
You'll have people swooning when you learn it.
Check out other pop tunes that you can access and learn online!
Click here to access and learn 'Stay' now. 
---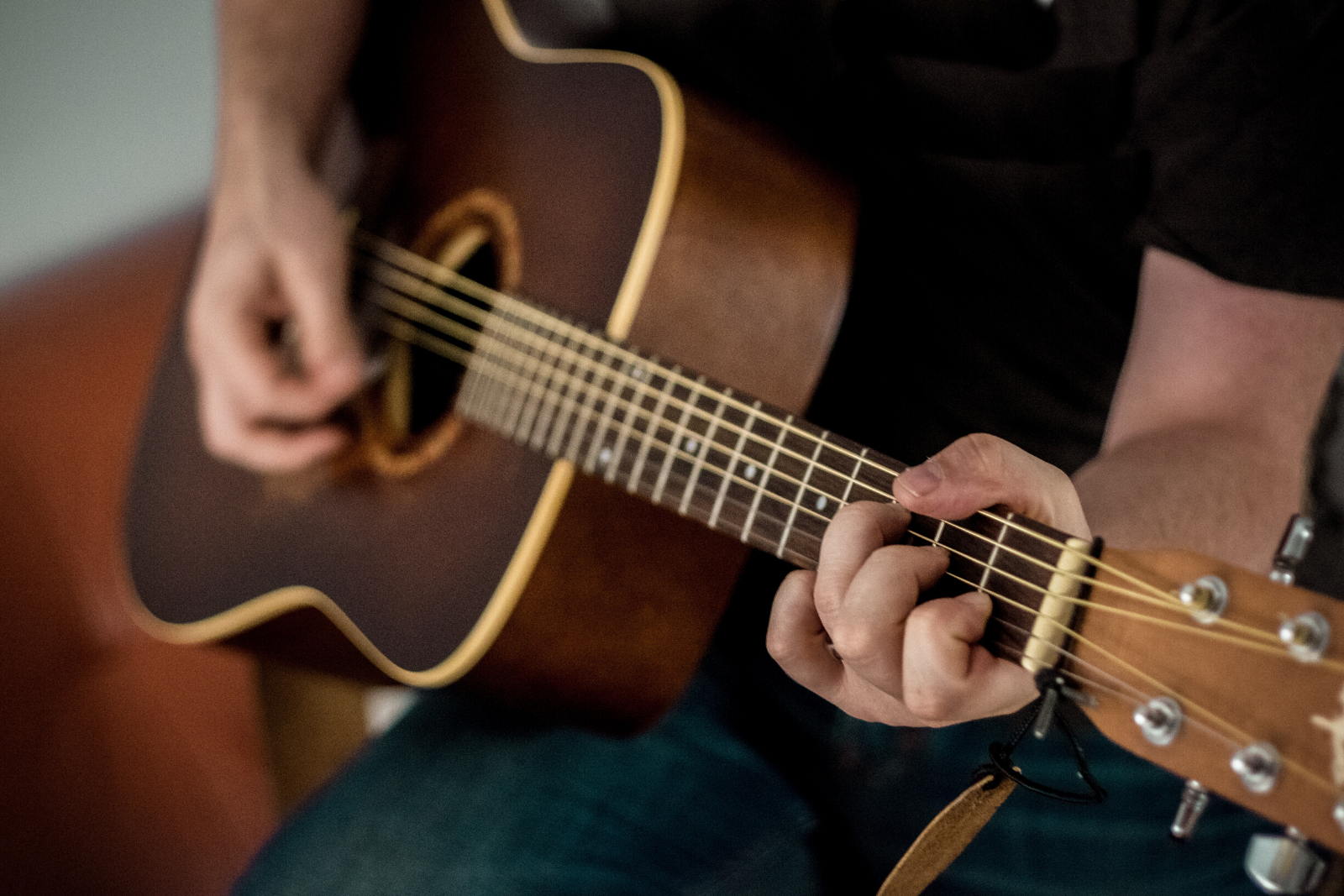 7. Perfect by Ed Sheeran
Ed Sheeran is probably the biggest pop star of the last decade and his song Perfect is a great song to learn online for any beginner guitarist.
Perfect is a popular choice at weddings. It's a crowd-pleasing and straightforward song that's fun to learn on the guitar and sing in the car.
Finding songs like this is an excellent way to ease yourself into practicing your guitar skills regularly!
The main chords in the song are G, C, D, and E minor.
These chords should form the backbone of any beginner's chord exercise. They're commonly found in pop and rock music.
It's essential to master these beginner chords before you move on to more complex elements. You should try learning Perfect if you're keen on mastering lots of easy guitar songs.
Check out this brilliant song to learn online if you are looking to serenade anyone with your guitar skills!
Access the lesson and learn 'Perfect' now.
---
---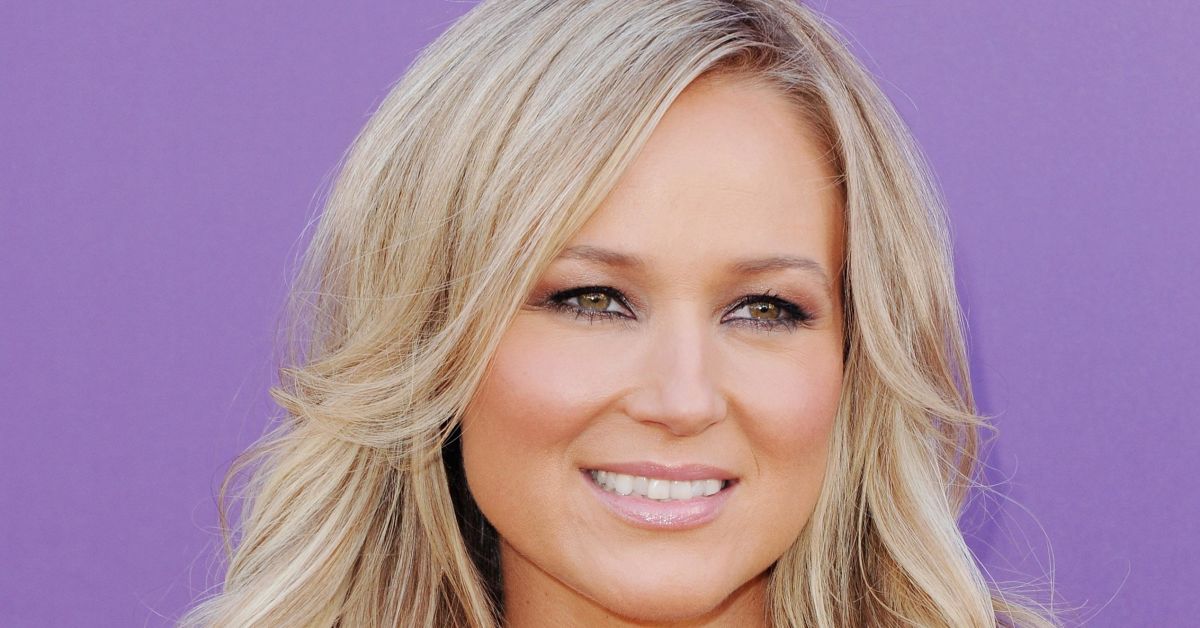 © Jon Kopaloff/FilmMagic/Getty Images
8. Who Will Save Your Soul by Jewel
If you're looking for a 90s throwback, Who Will Save Your Soul is the perfect song for you to learn online. The same basic chords return. It has a simple verse-chorus structure that is easy to pick up and play for beginners.
As with all these other songs, the chords featured are important for beginners to learn. Practicing this song will help you learn how to maneuver around the fretboard with your fingers quickly.
Once you have a good handle on these basic progressions, you'll have an easier time writing your music. Jewel is a safe bet if you're looking for easy guitar songs and enjoy '90s singer-songwriter music.
If you're a young guitarist, you may be unfamiliar with Jewel, but she's worth listening to.
Check out these easy beginner songs from the '90s and make them current!
Get access to learn 'Who Will Save Your Soul'.
---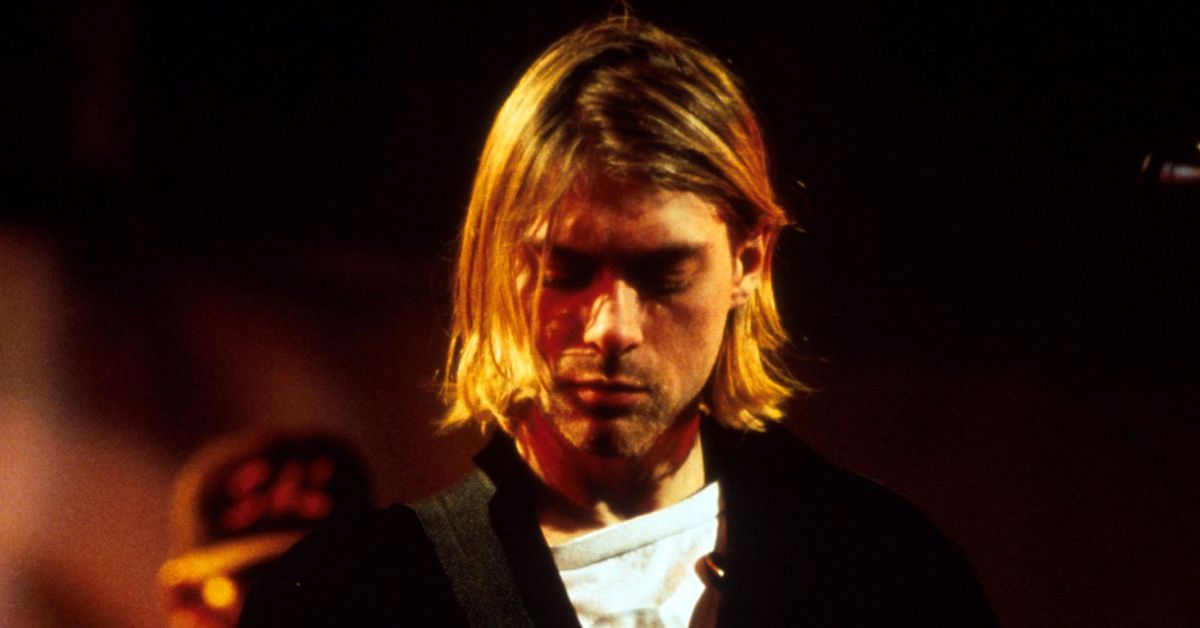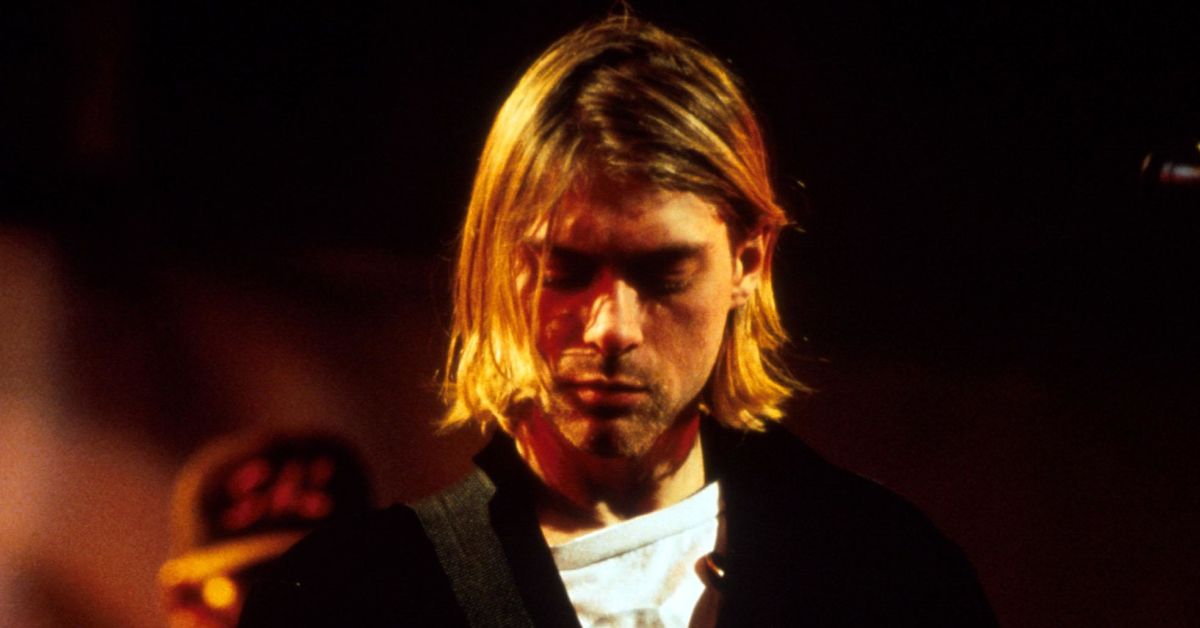 © Kevin.Mazur/INACTIVE/WireImage/Getty Images
9. All Apologies by Nirvana
All Apologies is a quintessential classic alternative rock/grunge tune perfect for beginners to learn online. It's an iconic '90s song from a band that took the decade by storm: Nirvana.
There are several versions of the song that you can use for inspiration. We recommend checking out the famous MTV Unplugged version. This song is an example of how you can sound like a rockstar on acoustic and electric guitar.
This song has everything a beginner needs: a simple rhythm, good harmonies, and a basic melodic structure. This is another easy guitar song that is a great sing-along for beginners.
All Apologies is the best beginner guitar song to start with if you plan on learning any other Nirvana songs!
Learn to play Nirvana songs here.
---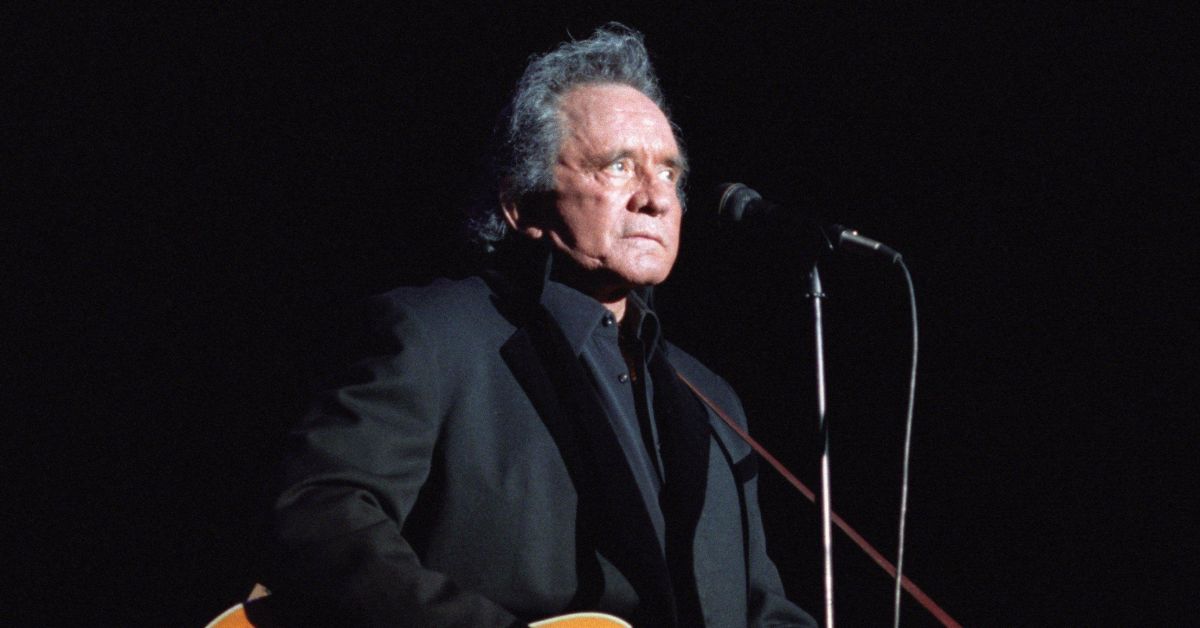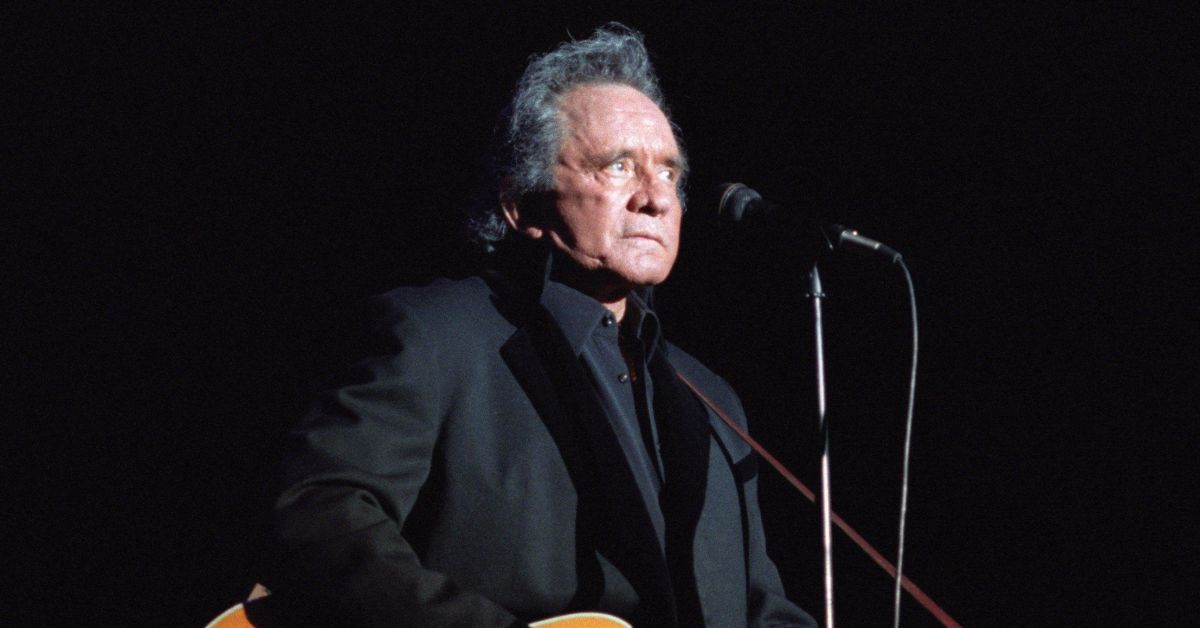 © Jim Steinfeldt/Michael Ochs Archives/Getty Images
10. Wide Open Road by Johnny Cash
This is a classic Johnny Cash song with some super memorable lyrics and simple chords. As a beginner, there's plenty to learn from these older songs while learning online.
There are storytelling, singing, and strumming techniques in Wide Open Road that you will rarely find in modern songs. If you are a fan of folk music, this is the perfect beginner guitar song to learn.
It's also a fantastic song to play with other musicians. As with a lot of folk music, the song can take on a whole new element if it's part of a collaborative experience.
It can be nerve-wracking playing with other musicians. However, if you want to be a great guitarist, you can gain plenty of knowledge from your fellow musicians.
Once you have practiced the chords and understand the song structure for Wide Open Road, you'll be set. Don't be afraid to play any of these songs with other musicians because that is where the true joy of music is often found!
This classic country song by the Man in Black is one to have in your back pocket. Think rainy nights, campfire, quarantine, you name it!
Check out the easy beginner songs from Johnny Cash and other folk legends.
Learn 'Wide Open Road' on your guitar now.
---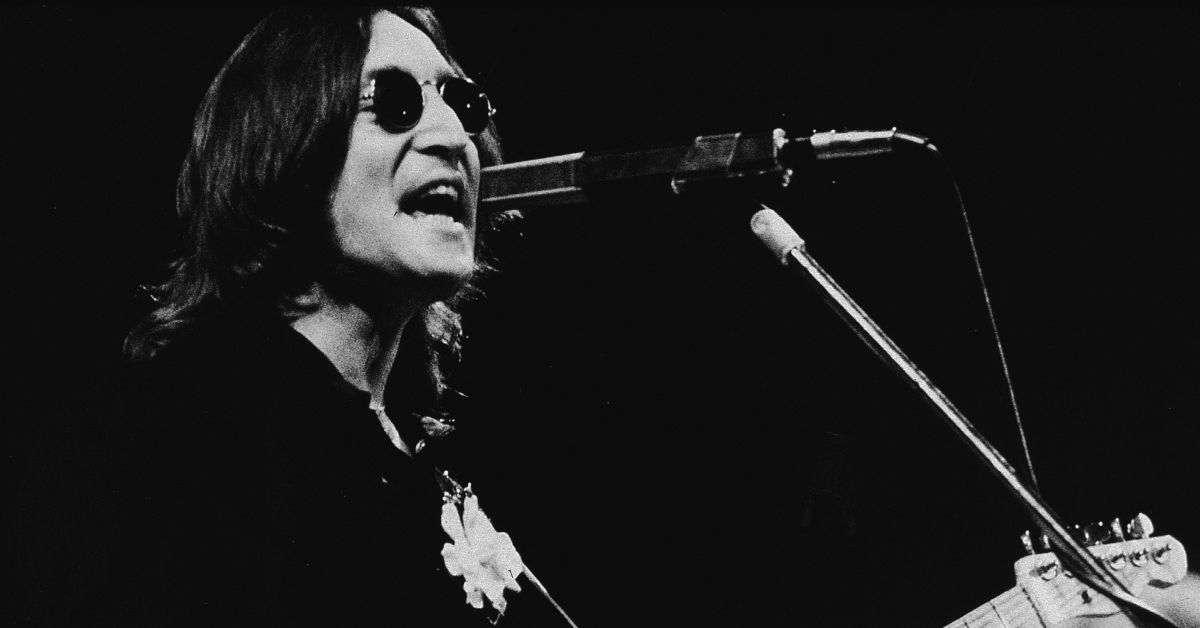 © New York Times Co./Archive Photos/Getty Images
11. Imagine by John Lennon
John Lennon's signature song Imagine is an easy guitar song to learn, and that is a great place to start for beginners. It's an iconic tune that you'll be able to return to again and again as you improve your guitar and vocal skills.
Imagine is also a song that has an interesting verse, bridge, and chorus structure. It's great to learn about song structure at the same time that you practice your guitar skills.
If you've already learned some of the other songs online in the list, this one shouldn't be too difficult.
Check out more easy beginner guitar songs from John Lennon and the Beatles!
Get ready to start learning 'Imagine' here.
---
The It Ain't Me guitar chords are another set of basic guitar chords set to a valuable progression for beginners to learn online.
Like the previous song, It Ain't Me is in the key of E minor, and the capo goes on the 5th fret. The song has four simple chords: E minor, G, C, and D.
If you have already looked at some of the other songs on the list, this one should not be too difficult. The tune has a pre-chorus and some exciting lyrics, but it should be an accessible song for beginners beyond that.
---
---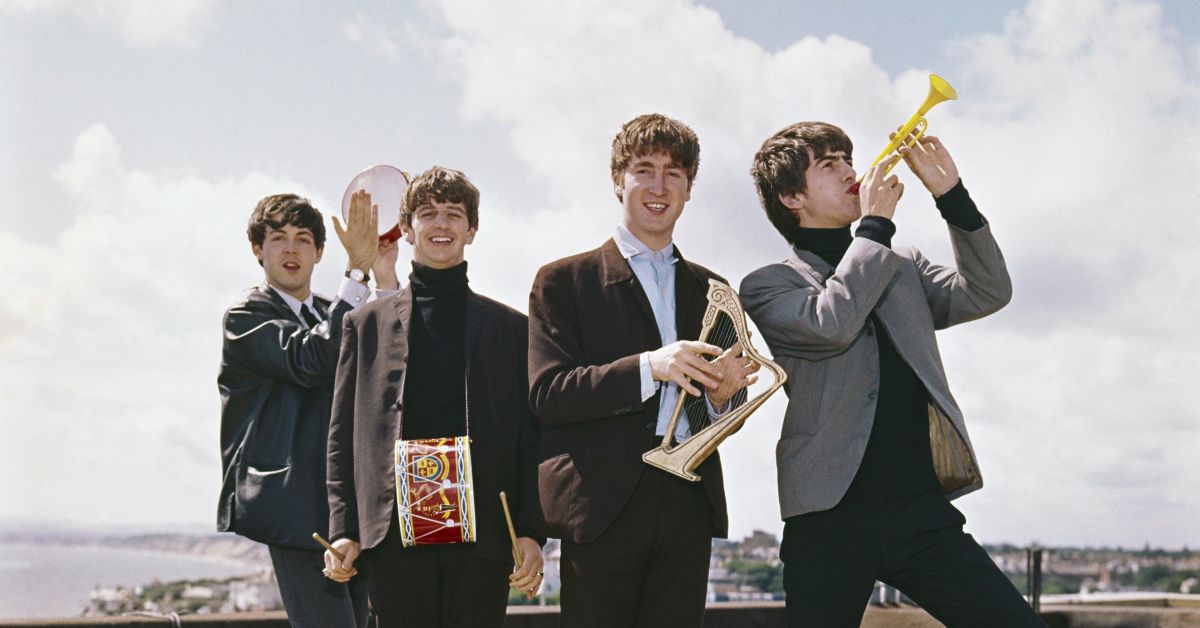 © Michael Ochs Archives/Michael Ochs Archives/Getty Images
13. Let It Be by The Beatles
Let It Be will probably be high on your list if you're looking for easy guitar songs to play online. It's an anthemic tune from the most famous band of all time and my absolute favorite.
We even named our son after one of the Beatles. Can you guess which one?
Most guitarists have attempted to learn. Let it Be at some point. It's a great song to have in your repertoire as a beginner.
The simple chords and effective structure will also help you expand your knowledge of harmony, rhythm, and melody.
Once you have tried your hand at Imagine and Let It Be, you'll probably want to dive deeper into Beatle's discography. You'll find that they have written many of the most popular beginner guitar songs.
Their music often is not simple to learn; they incorporate complex harmonic and melodic elements. However, their tunes are accessible and there are many resources dedicated to helping people learn Beatles songs.
Check out more easy beginner guitar songs from the Beatles and other iconic bands!
Get access to a free, easy lesson of Let It Be here!
---

---
What is a good first song to learn on guitar?
When you start playing the guitar, it's easy to get sidetracked by the vast number of songs to learn. However, some songs are better than others when learning how to play. If you start with the wrong songs, you may become easily frustrated.
Here are some things to consider when you're picking a new song to learn:
Find songs that utilize two or three of the major chords.
Does the song have a simple melody? The more complex a melody is, the harder it will be to learn that song.
You will get too technical songs with time. Do not rush the process.
Here is a list of good songs to learn when beginning to play the guitar. The first 13 songs have great tutorials associated with them through Guitar Tricks. If you are the type that learns better through online tutorials, starting with one or a few of these songs may be the best choice for you.
Popular Beginner Guitar Songs
Knockin on Heaven's Door by Bob Dylan
Simple Man by Lynyrd Skynyrd
Thunder by Imagine Dragons
Rocket Man by Elton John
All of Me by John Legend
Stay by Rihanna
Perfect by Ed Sheeran
Who Will Save Your Soul by Jewel
All Apologies by Nirvana
Wide Open Road by Johnny Cash
Imagine by John Lennon
It Ain't Me by Kygo
Let it Be by the Beatles
Stay With Me by Sam Smith
Stand By Me by Ben E. King
Dynamite by Taio Cruz
Time Of Your Life by Green Day
Viva La Vida by Coldplay
What is the easiest pop song to play on guitar?
Some people might tell you that you should start with essential songs when you start learning the guitar, which is absolutely true. However, no one said that the best beginner guitar songs had to be boring! The following list is made up of top beginner guitar songs falling into the pop category.
As we mentioned above, make sure to find songs with a simple chord structure or utilize only one or two major chords. But, if you are interested in learning some fun songs, this list is an excellent place to start.
Best Beginner Guitar Songs: Pop Genre
All of Me by John Legend
With or Without You by U2
All About That Bass by Meghan Trainor
Watermelon Sugar by Harry Styles
Hey, Soul Sister by Train
Riptide by Vance Joy
What Makes You Beautiful by One Direction
Something Just Like This by Coldplay
Blank Space by Taylor Swift
Just The Way You Are by Bruno Mars
Six Feet Under by Billie Eilish
Diamonds by Rihanna
Perfect by Ed Sheeran
Royals by Lorde
What are good beginner electric guitar songs?
When you start playing the electric guitar, you should teach yourself to play songs that are both fun and easy enough to grasp. As you learn to master easier songs, you can then work towards learning more technical songs. In our opinion, the best songs to learn on the guitar for beginners, especially electric guitar beginners, consist of the following songs:
Best Songs to Learn on Guitar for Beginners: Electric Guitar
I Can't Quit You, Baby by Willie Dixon
Black in Black by ACDC
It Hurts Me Too by Elmore James
Whole Lotta Love by Led Zeppelin
My Best Friend's Girl by The Cars
Californication by Red Hot Chili Peppers
(I Can't Get No) Satisfaction by The Rolling Stones
Cherub Rock by Smashing Pumpkins
What songs are easy to sing and play on guitar?
When choosing a song to sing and play on the guitar, there are multiple things to consider. The first is that you should always, always, always be singing within your range. Are you a tenor, soprano, or something else? Play to your strengths and choose songs that help you do so.
The second is that your audience will never be able to tell whether a song is difficult or hard to sing—and trust us, some are easy and others that are hard. So, similar to what's already been suggested, choose songs that have easy chord patterns. That said, here are some popular beginner guitar songs to sing and play.
Top Beginner Guitar Songs to Sing and Play
Wish You Were Here by Pink Floyd
Leaving On A Jet Plane by John Denver
Under the Bridge by The Red Hot Chili Peppers
Wonderwall by Oasis
Stir it Up by Bob Marley
Always on My Mind by Elvis Presley
Cross Road Blue by Robert Johnson
I've Just Seen A Face by The Beatles
Wake Me Up When September Ends by Greenday
---

These Easy Beginner Guitar Songs Will Help Transform Your Playing
Most beginner guitarists try to pick up a guitar and play challenging songs right away. They get discouraged and give up. With the proper building blocks and knowledge of guitar basics, you can play these easy guitar songs like a pro after practicing.
You can start by playing these easy beginner guitar songs online and then move on to more complicated tunes. It may take a few tries to get the basics of a song down. Just stick with it and listen to the instructor!
Start slow, learn the song in separate parts to help the memorization process. Specifically, this will also help you train your ear, an important part of becoming a complete musician.

What's more, once you have mastered a few beginner guitar songs, you can play with other musicians and even play for an audience.
If you want to self-teach guitar (it's possible!), having an app like Guitar Tricks by your side is a great way to ensure you stay motivated and inspired to play whenever you can. This is an essential step for any beginner. You'll become a better guitarist the sooner you begin to play and listen to other musicians actively.
SEE ALSO: Learn Guitar With Apps: The 11 Best Ones To Use Today
It's important to remember that at the heart of any musical pursuit there should be a love for the music itself. Try not to get too bogged down in the technical or theoretical elements. Concentrate on having fun with music!
Before you step out onto the big stage, try learning all of these 13 easy guitar songs.
What other easy beginner guitar songs can you share with us?
Tell us in the comments below!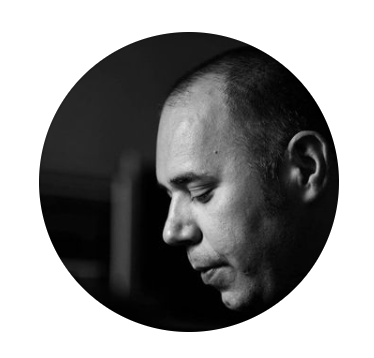 Marko is a passionate composer, producer, and multimedia artist with a Master of Music degree. His career involves performing, creating, and producing his own music in his home studio using digital and analogue equipment. Marko is a multi-instrumentalist (he plays guitar, bass, piano, theremin, and other instruments). performs live acts and DJ sets, and works on feature and short films, documentaries, festivals, theaters, and government initiatives.