In music, bass guitar has a crucial role, which means they provide the foundation and groove that keeps the rhythm intact. However, not all bass guitars are created equal.
There are different types of bass guitars, each comes with its own distinct characteristics and sonic qualities. This is why, in this guide, we will explore the types of bass guitars, ranging from solid-body electric basses to some other unique variations.
So, without further ado, let's get started.
Solid-Body Electric Bass Guitars:
Solid-body electric bass guitars are the most common and popular type among bassists.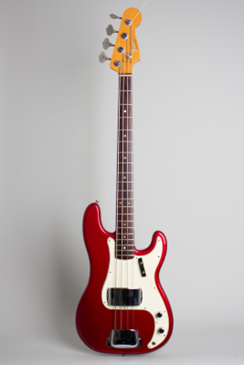 These instruments feature a solid body construction, typically made of wood, and are equipped with pickups that convert the vibrations of the strings into electrical signals. 
This design allows for versatility in tone and is ideal for a wide range of musical genres, from rock and jazz to funk and beyond. Some notable models include the Fender Precision Bass and the Music Man StingRay, both renowned for their distinct tonal characteristics and playability.
While acoustic guitars have long been a staple in various genres, acoustic bass guitars offer a unique twist.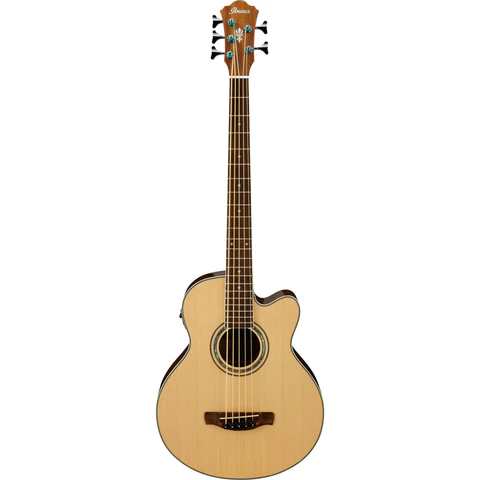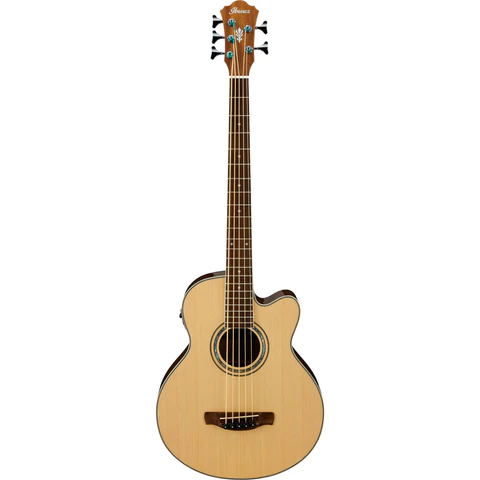 Designed to produce a fuller and more resonant sound, acoustic bass guitars have larger bodies and utilize different construction techniques compared to their electric counterparts. 
They are particularly suitable for unplugged performances, intimate settings, and genres like folk and country. 
While acoustic bass guitars face challenges in terms of projection and volume, advancements in amplification technology have made them a viable option for live performances.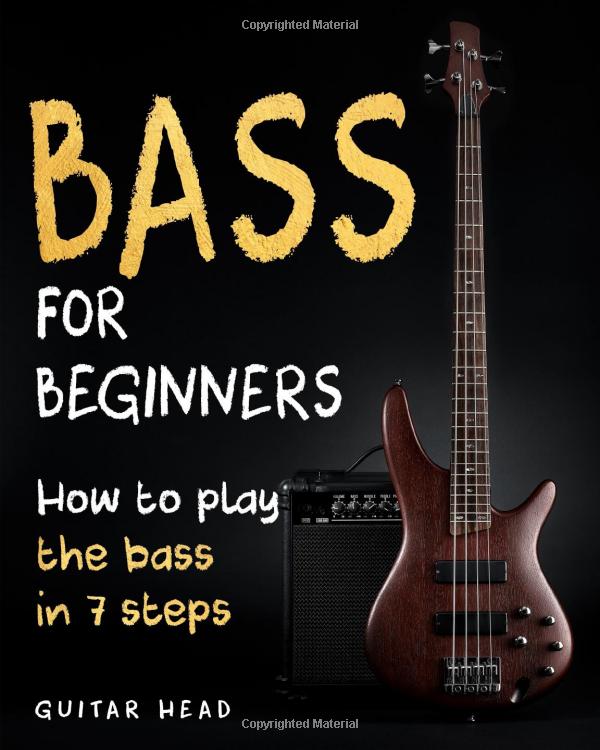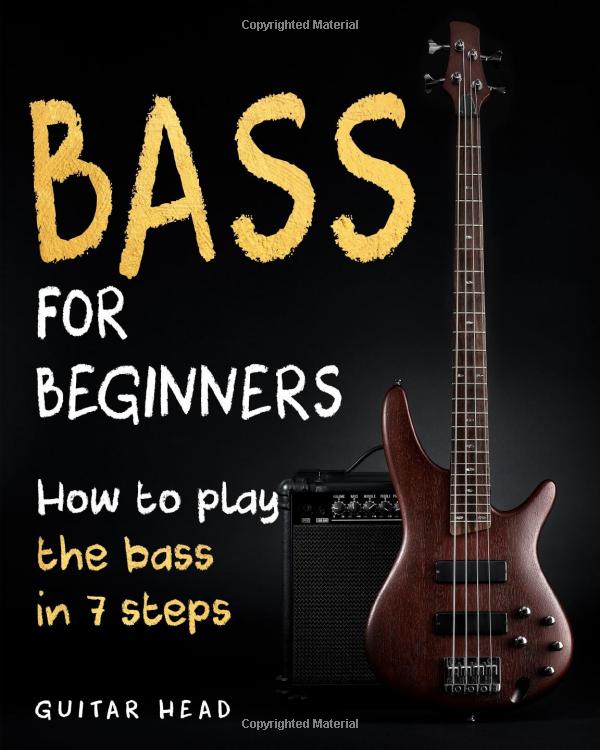 Semi-hollow and Hollowbody Bass Guitars:
For those seeking a warm and rich tone reminiscent of vintage jazz and blues recordings, semi-hollow and hollow body bass guitars are worth exploring. These guitars are equipped with a hollow or partially hollow bodies, which enhance their acoustic properties, resulting in a more resonant and organic sound.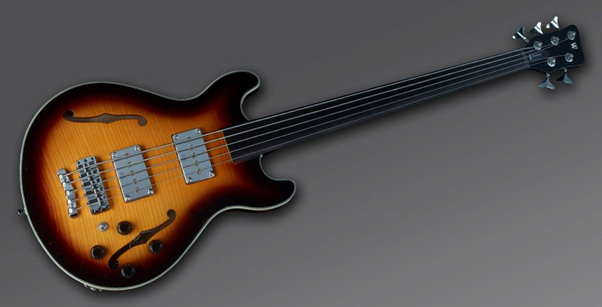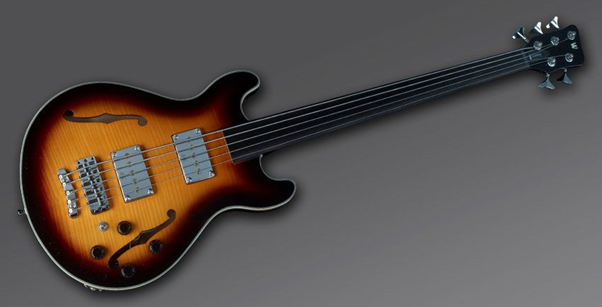 The added airiness and complexity of their tone make them well-suited for genres like jazz, R&B, and soul. Iconic models such as the Gibson ES-335 Bass and the Hofner 500/1 (made famous by Paul McCartney) have left an indelible mark in music history.
Best bass guitars on Amazon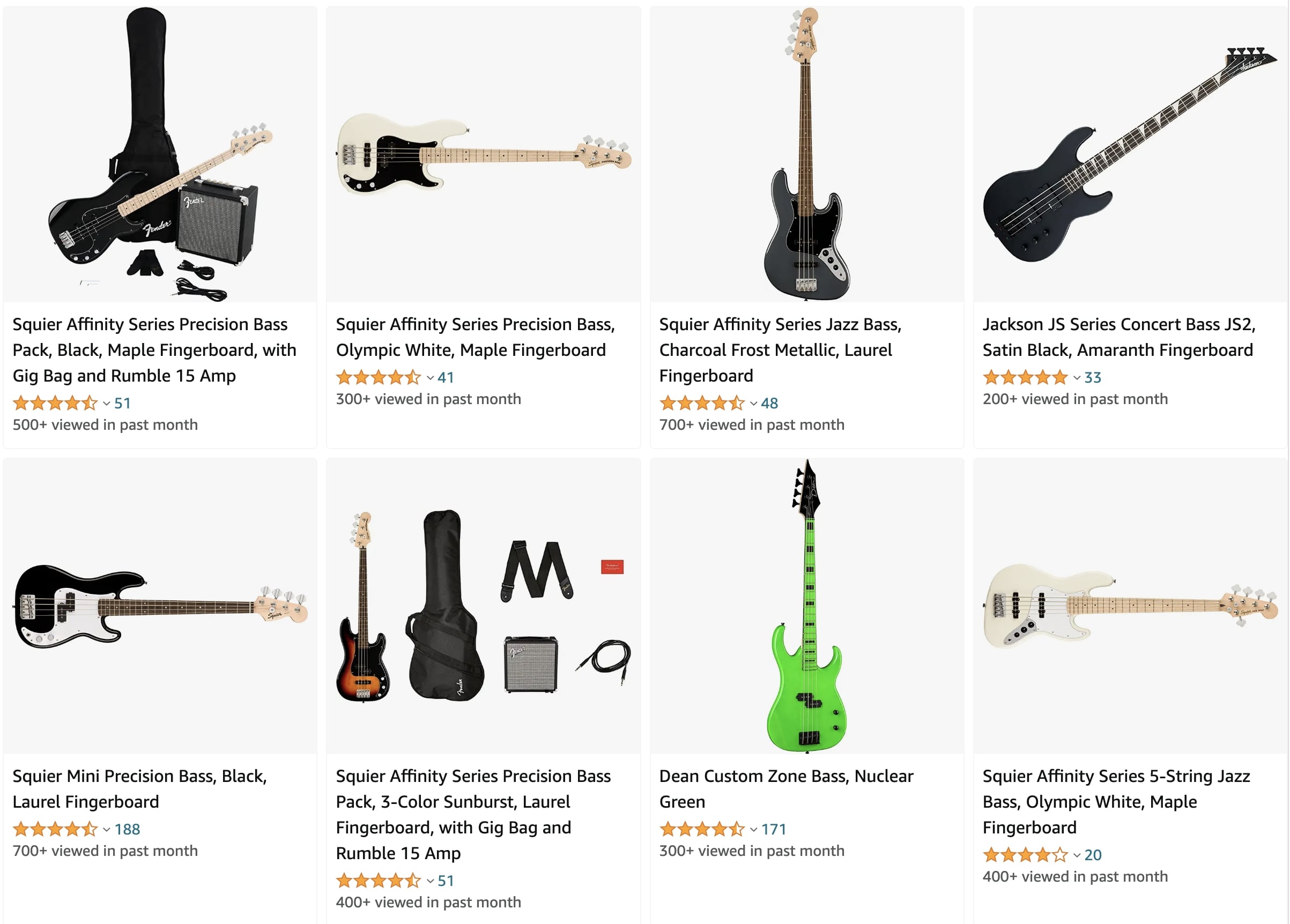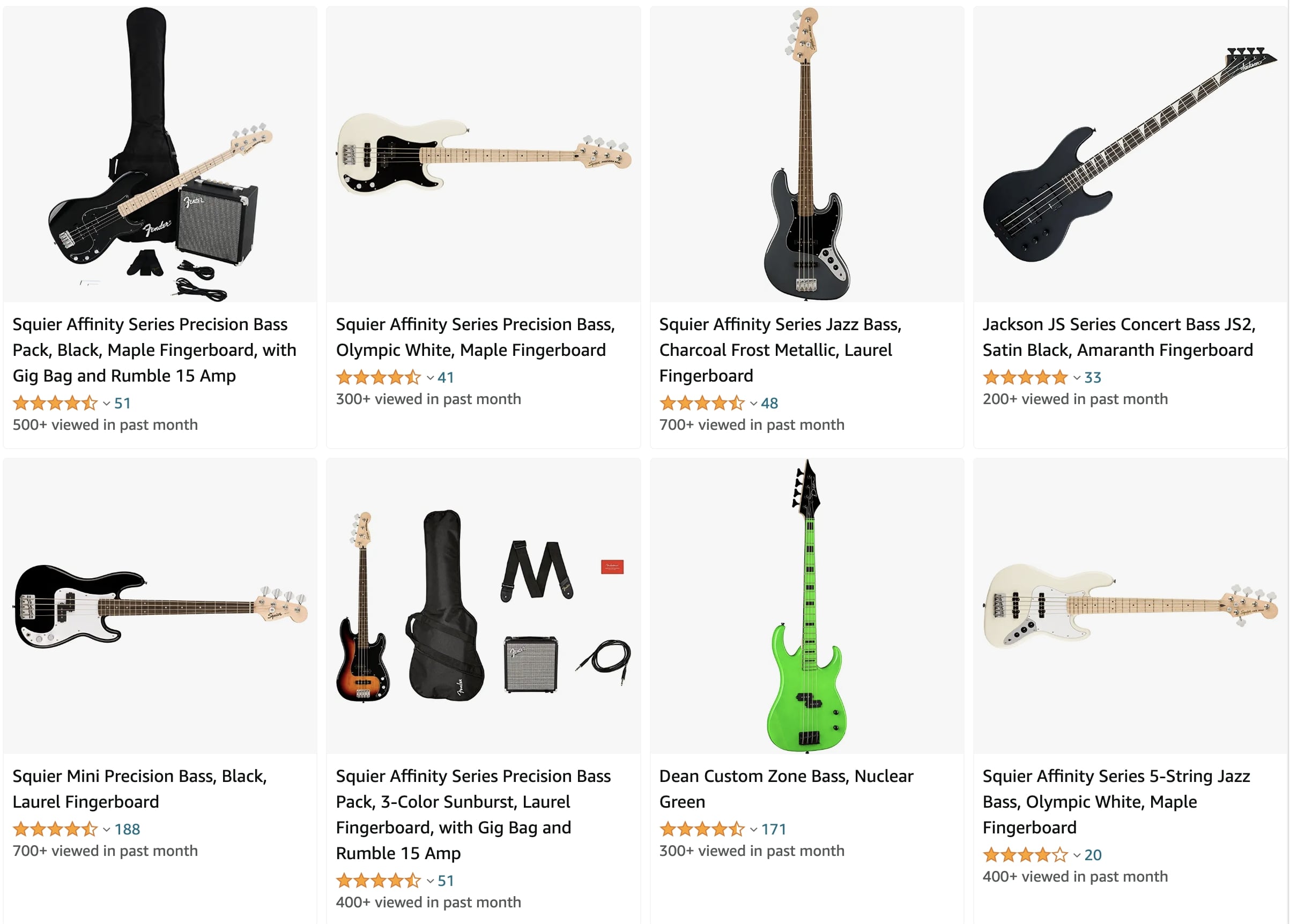 While fretted bass guitars are the norm, fretless bass guitars offer a unique and expressive playing experience. Fretless Bass guitars lack the metal frets found on traditional basses, allowing players to achieve smooth and seamless glissando, slides, and microtonal nuances.


Fretless bass guitars are often associated with genres like jazz, fusion, and world music. Notable bassists such as Jaco Pastorius and Pino Palladino have showcased the incredible versatility and lyrical qualities that fretless bass guitars can bring to a musical composition.
Multi-scale or Fanned Fret Basses:
Enter the world of innovation and ergonomic design with multi-scale or fanned fret basses. The multi-scale guitar feature frets that are angled or staggered, creating a unique scale length for each string.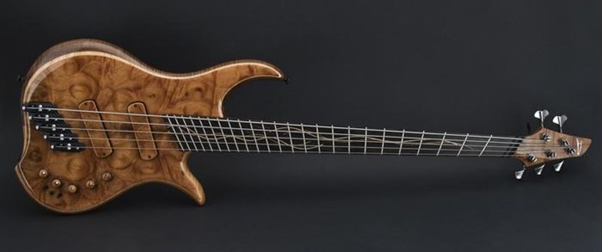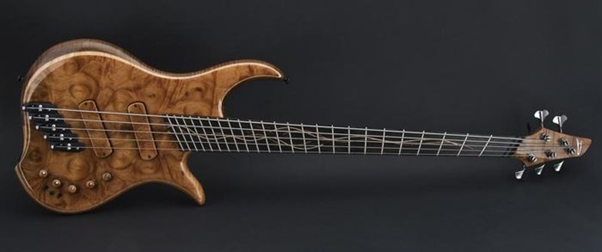 The varying scale lengths accommodate the different tension requirements of each string, resulting in improved intonation, string balance, and overall playability. 
Multi-scale basses are particularly favored by bassists who experiment with extended-range instruments and techniques, and genres like progressive metal and djent.
Upright or Double Bass Guitars:
Before the advent of the electric bass guitar, there was the upright or double bass. This massive instrument, often seen in classical orchestras and jazz ensembles, stands taller than its electric counterparts and possesses a distinct sound and presence.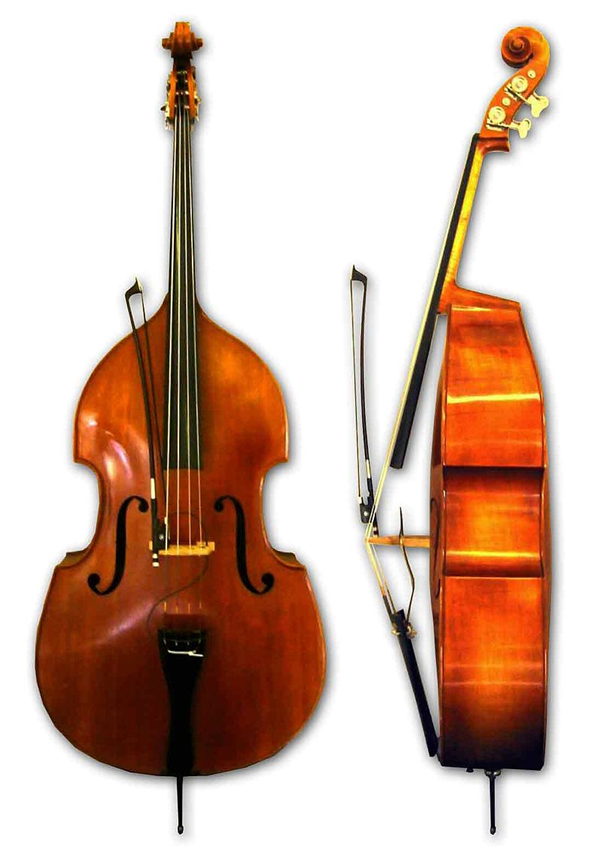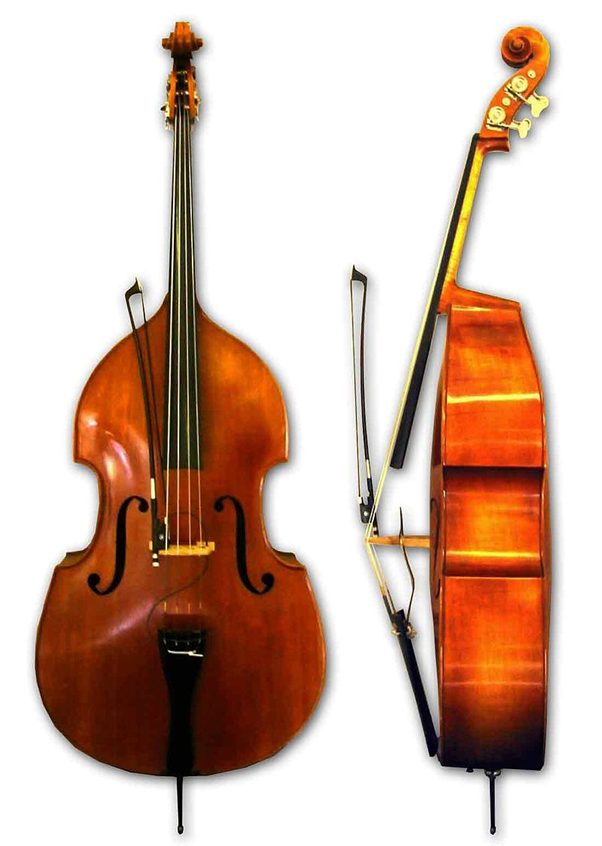 The upright bass is played in a standing or seated position, using a bow or plucking the strings with the fingers. It produces a deep and resonant tone that is foundational in many genres, including jazz, classical, and bluegrass. 
The upright bass requires a different playing technique and physicality compared to electric bass guitars, making it a unique and specialized instrument.
A relatively recent addition to the bass guitar family, the U-bass or ukulele bass is a compact instrument that combines elements of the ukulele and bass guitar.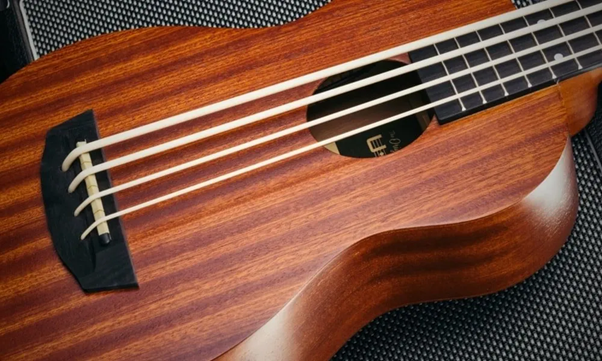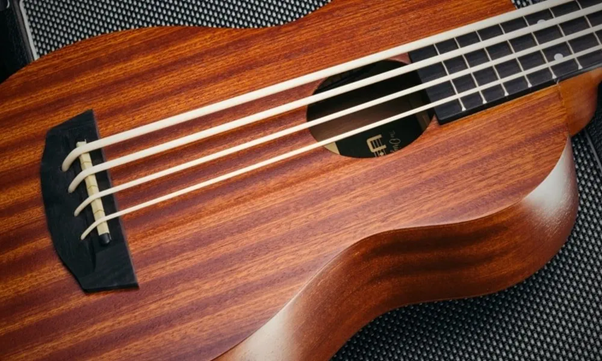 It features a small body, four strings (usually tuned like the bottom four strings of a standard bass), and is played with the fingers or a pick. 
Despite its small size, the U-bass produces a surprisingly rich and deep tone, making it suitable for intimate acoustic performances and genres like folk, reggae, and pop.
If you're looking for something truly unique and unconventional, piccolo bass guitars might pique your interest. These guitars have a shorter scale length and thinner strings than standard basses, producing a higher pitch that sits between a regular bass and a guitar.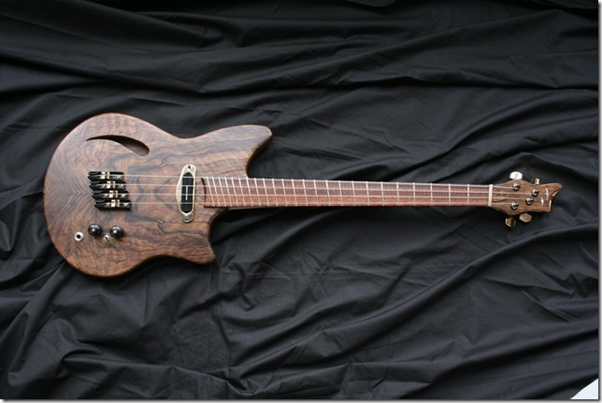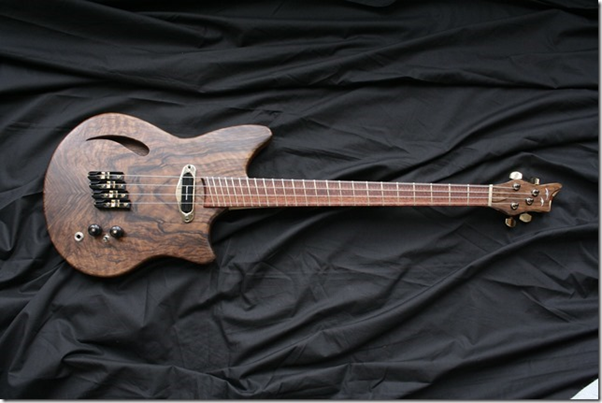 The piccolo bass is often used to add melodic embellishments and fills within a musical arrangement, providing a contrasting texture to the lower-register instruments. It has found a place in genres like funk, fusion, and experimental music.
Short-scale Bass Guitars:
For those with smaller hands or a preference for a more compact instrument, short-scale bass guitars offer a comfortable and accessible playing experience.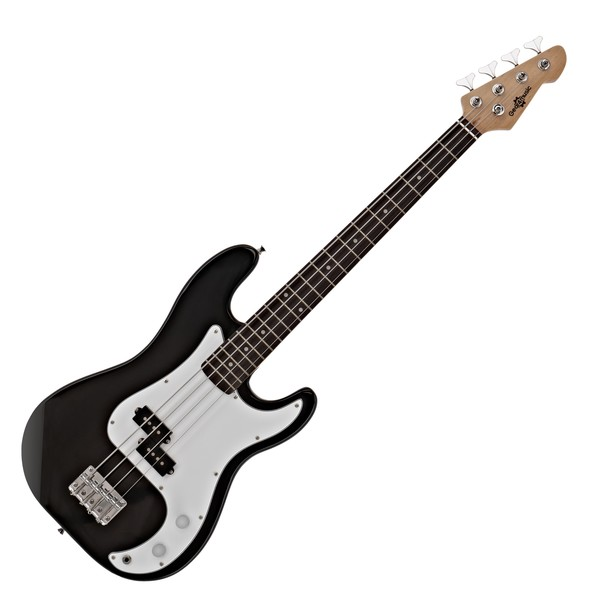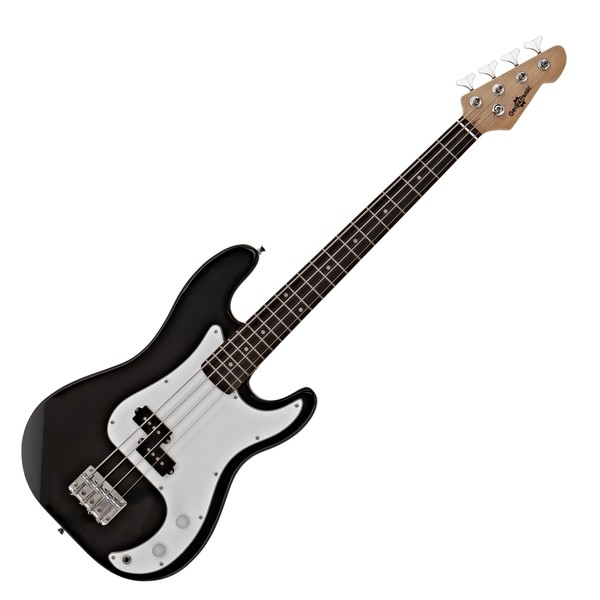 These basses feature a reduced scale length, resulting in shorter fret spacing and lower string tension. Short-scale bass guitars are known for their increased playability and ease of reaching complex chord voicings. 
They are often favored by beginners, guitarists transitioning to bass, and players in genres like indie rock and alternative.
For those seeking a fuller and more harmonically rich sound, 12-string guitars offer a unique sonic experience. The 12-string Bass Guitars feature a double course of strings, with each pair tuned in octaves or unisons.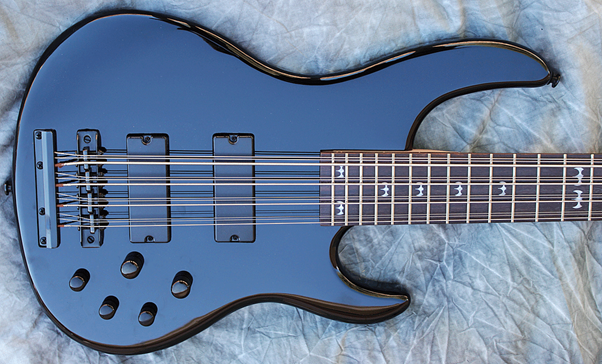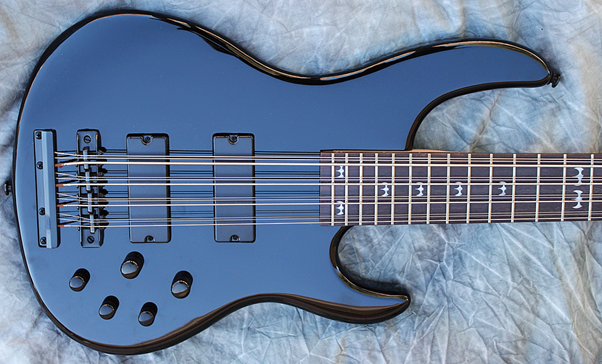 The result is a lush and shimmering sound that adds depth and complexity to the music. 
12-string basses are often used in progressive rock, folk-rock, and experimental genres, allowing bassists to explore new tonal possibilities and create intricate textures.
Conclusion:
The world of bass guitars is rich and diverse, offering a plethora of options to suit every player's style and preferences. 
From the solid-body electric bass to the upright bass, and from the fretless bass to the unique variations like the U-bass and piccolo bass, each type brings its own sonic characteristics and playing experience. 
We hope that you enjoyed reading our guide on different types of bass guitars, if you have any other questions or queries then let us know in the comments.
---
Related Posts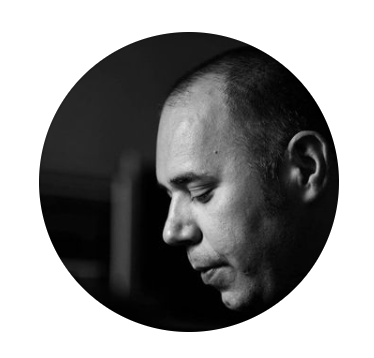 Marko is a passionate composer, producer, and multimedia artist with a Master of Music degree. His career involves performing, creating, and producing his own music in his home studio using digital and analogue equipment. Marko is a multi-instrumentalist (he plays guitar, bass, piano, theremin, and other instruments). performs live acts and DJ sets, and works on feature and short films, documentaries, festivals, theaters, and government initiatives.