Are you a big guitar fan and looking forward to improving your playing skills and enhancing your understanding of the instrument? Look no further! We have got you covered here.
In this article, You can learn how to use a bass guitar note chart effectively with our comprehensive guide. Get tips and tricks for using the chart and start practicing with confidence today. Without further ado, Let's get started!
Note chart for bass guitar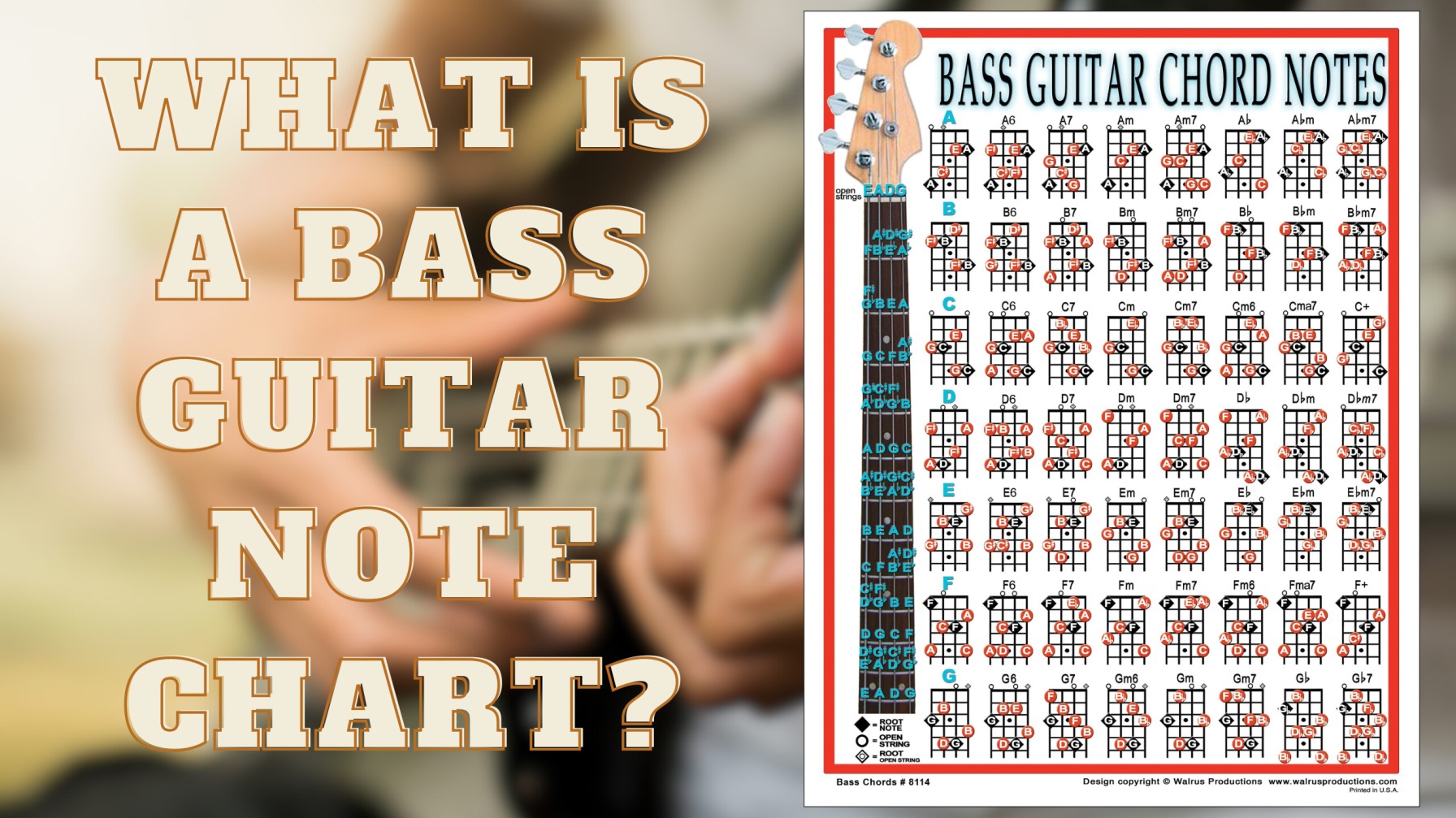 A Bass Guitar Note Chart is a useful resource for bass guitar players who want to master the instrument. It shows the notes on each string, as well as the fret positions for playing those notes. This reference chart helps players learn melodies, chords and scales quickly and easily. 
Additionally, it also helps in memorizing the notes of scales and chords, as well as to help with improvisation. Knowing the notes of the bass guitar can also help in transposing written music from one key to another. With a Bass Guitar Notes Chart, players can quickly reference any note or chord they need without having to look it up every time. 
By learning the basics with a chart, bass guitarists can take their playing to the next level. With practice and dedication, the sky's the limit!
How to use a Bass Guitar Note Chart?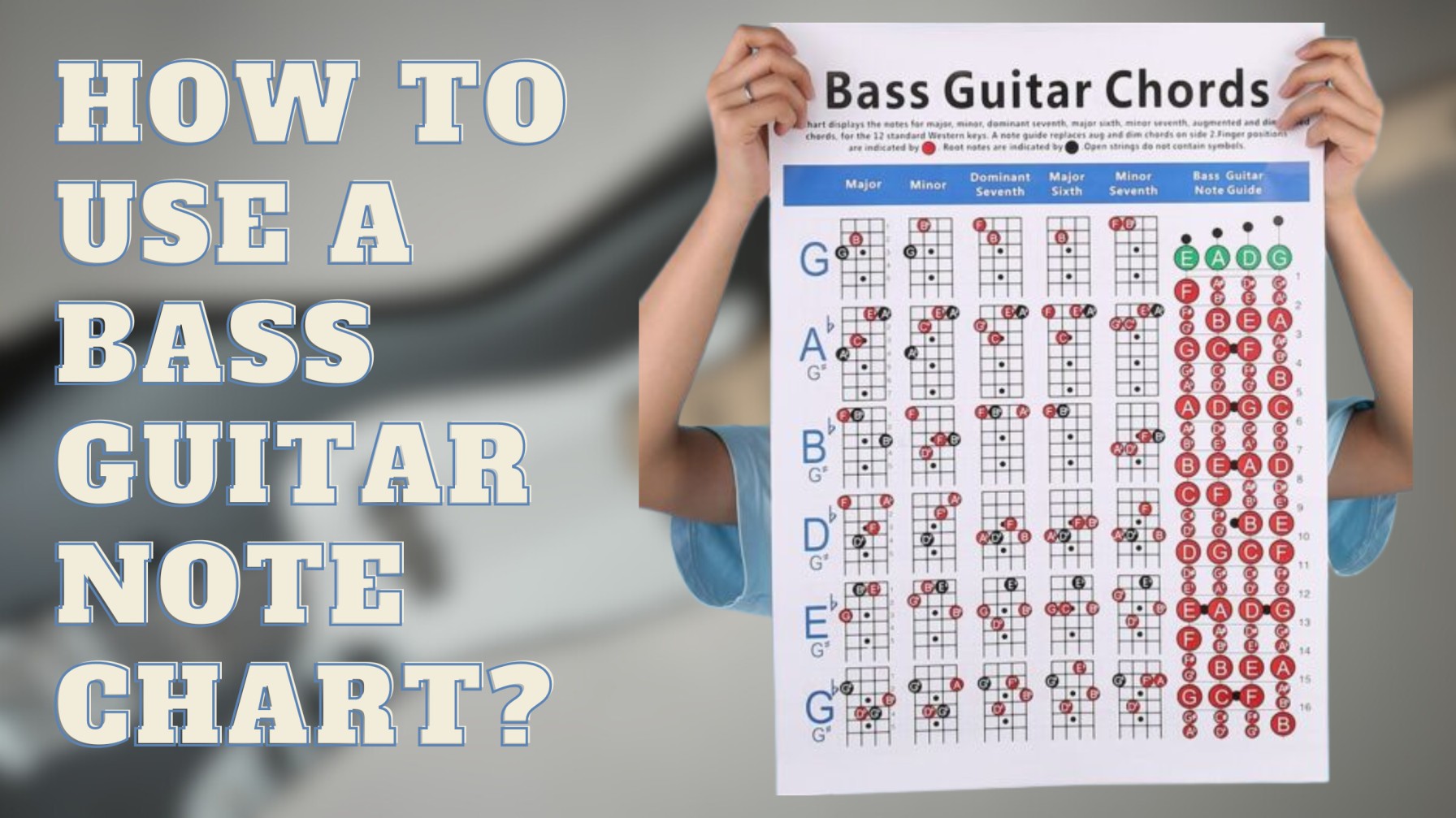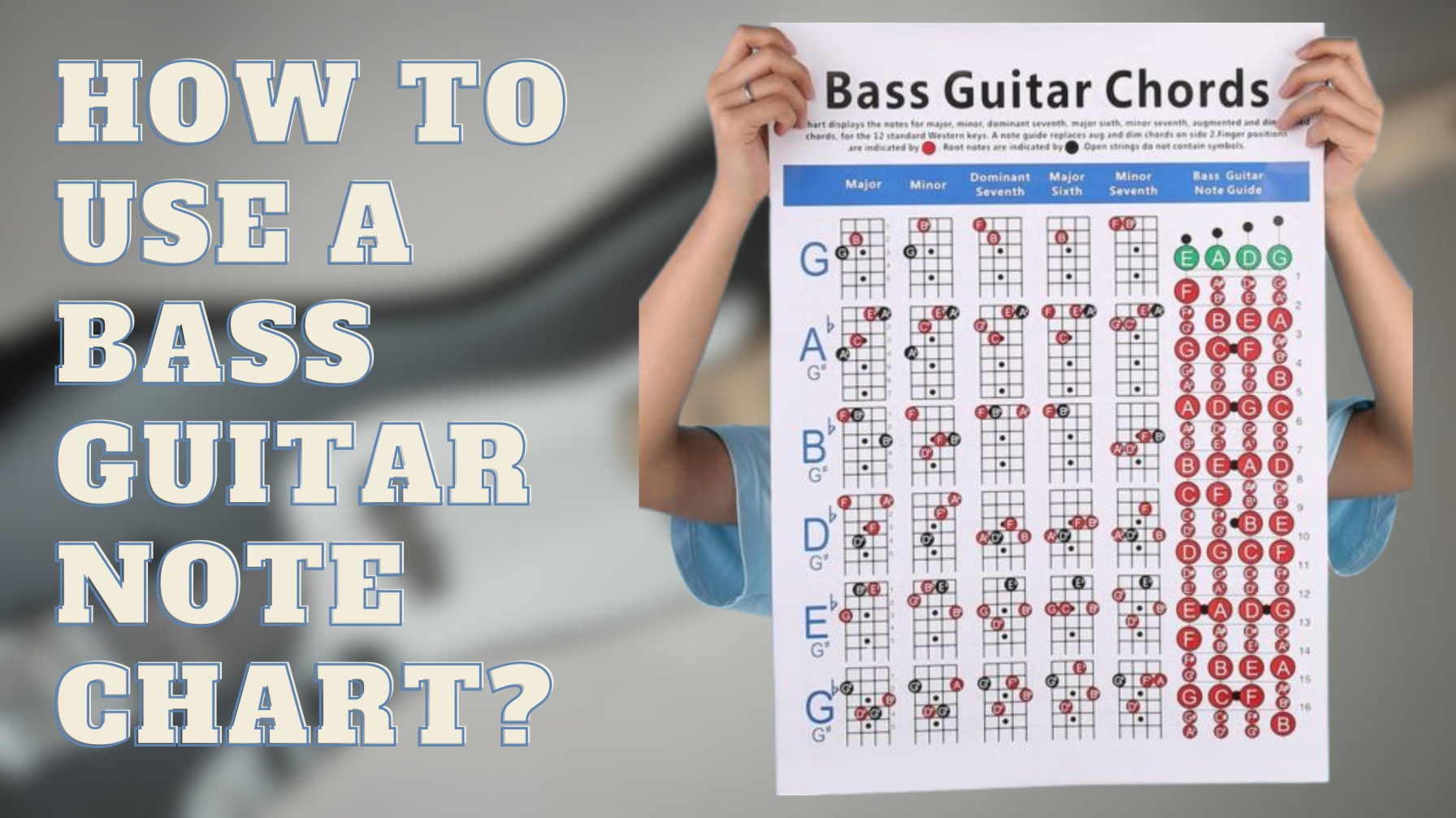 Using a bass guitar note chart can be incredibly helpful for any aspiring bass guitarist. It can help you learn the notes of the fretboard, practice scales and chords, and better understand music theory in general. With that said, here is a complete guide on how to use a bass guitar note chart.
Step 1: Familiarize Yourself with the Notation
Before you can use a bass guitar note chart, it is important to understand the notation used to identify each note. Generally, notes are written in a standard "letter-octave" format, where the letter designates the note name (A, B, C, D, E, F or G) and the octave indicates which octave that note belongs to.
Step 2: Identify All Strings
A bass guitar has four strings (EADG), which run from low to high frequency when they are plucked. Each string will have a different number of frets depending on its length and size. For example, the E string may have 21 frets while the G string may only have 19.
Step 3: Locate Your Starting Point
The starting point for a bass guitar note chart is usually located at either the open position or at an indicated "starting fret". Regardless of how it is marked and positioned, this starting point should serve as your reference point when navigating through your notes chart.
Step 4: Read Notes Along Strings
Once you have determined your starting point, you can begin reading through your notes chart by following each string one at a time from left to right. Each box will contain a letter or symbol representing a particular note – for example A = A4 on an open E string – and adjacent boxes will list subsequent notes in natural order until you reach either end of that specific string section on your chart.


Step 5: Use Numbers and Shapes as Reference Points
Most bass notes chart include numbers in either Roman numerals or Arabic numerals next to each box that represent specific positions or frets along each string. For example II = 2nd fret on an open E string, and other shapes such as circles or diamonds that indicate special techniques like hammer-ons/pull-offs or slides/bends/vibratos respectively.
Step 6: Learn Scales and Chords
After becoming familiar with reading individual notes, you can move on learning scales and chords by using multiple strings simultaneously in combination with certain fingering patterns and techniques. It allows you to play complex musical sequences and riffs, creating richer sonic textures that are often used in popular music styles such as jazz, blues, rock, funk etc.
Step 7: Practice
The best way to truly become familiar with using a bass guitar note chart is by spending time on practicing it regularly. Once you feel comfortable playing basic melodies and chords from memory, start challenging yourself further by learning more difficult passages from songs of various genres.
Here is a comprehensive video tutorial,
Tips for Mastering the Bass Guitar Note Chart
Note chart for bass guitar provides a quick and easy way to learn the notes on each string of the bass neck and offers a visual reference for fret positioning. In order to make full use of this feature, here are some tips and tricks for effectively utilizing a bass guitar note chart.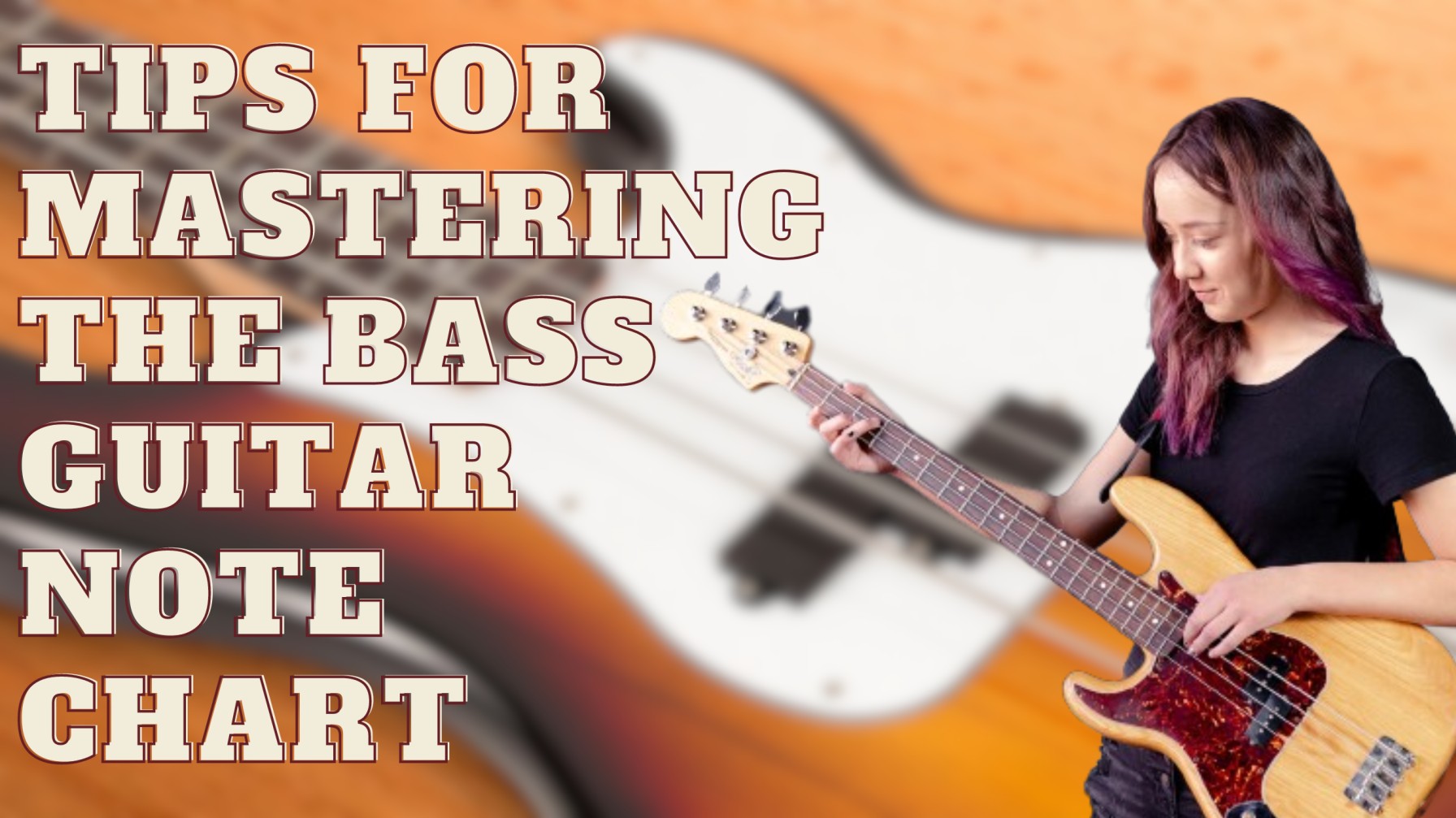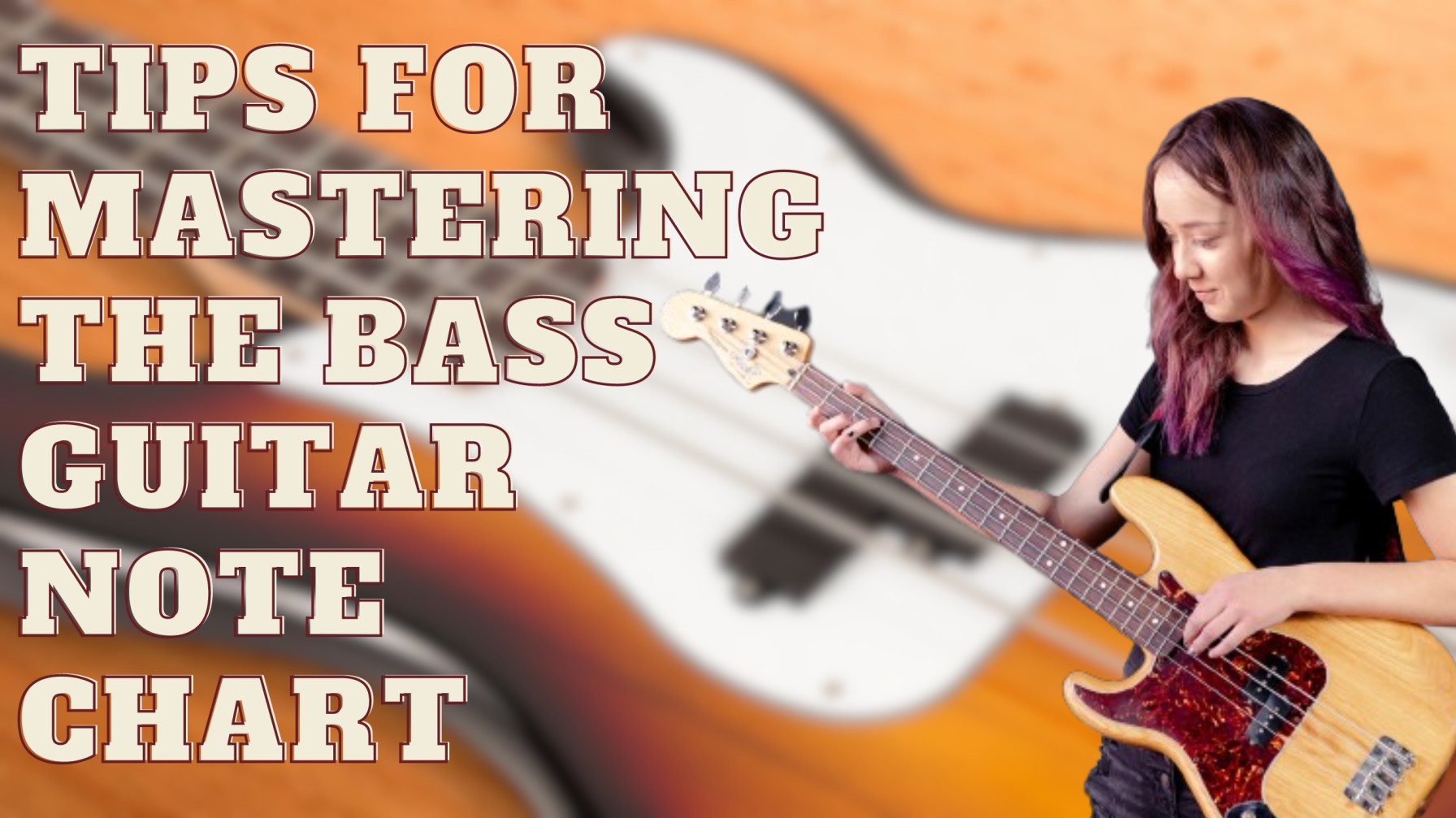 Learn Your Notes
The first step in mastering your bass guitar skills is understanding what notes correspond to which strings and frets. A good practice is to learn all of the notes on one string at a time before moving onto another string. Once you have memorized all of the notes on one string, move onto the next until you have mastered every single one. 
By taking this approach, you will become more comfortable with finger placements and eventually be able to play songs by simply reading notation without needing constant references from a chart.
Master Fretboard Positioning
While learning guitar fretboard notes may seem like an arduous task, it's important to understand how they correlate with finger placement on the fretboard in order to maximize comfortability when playing certain passages or phrases. 
The best way to do this is by studying where each note corresponds with its associated fret along with mastering those particular positions with your left hand. Utilizing this technique will make it easier for you as you begin constructing solos or crafting improvisational melodies.
Learn Scales
Gaining an understanding of scales can help you become more creative when crafting solos or improvisational pieces as well as helping you gain a better understanding of chord progressions. Playing scales up and down various strings while referring back periodically to your note chart helps in memorizing different shapes. 
These shapes correspond with each scale pattern which will make transitioning between them much easier in the future.
Use the chart to learn new songs
Using a notes chart for bass guitar helps you easily map out the fretboard of the song so that you don't miss any notes or chords when playing. Once you understand the notes and frets, it's much easier to memorize individual parts of a song as well as transitioning between them.
Use the chart to create your own basslines
By understanding how the note chart works and where each fret is located on the strings of a bass guitar, you can begin to create your own unique melody by playing around with different notes. The note chart also provides an additional tool for creating more complex lines that move between chords as well as up and down scales, allowing musicians to really express their creativity through their music.
Learn to read musical notation
Reading musical notation is an essential skill for any bass guitarist and it generally starts with understanding the note chart. With a basic understanding of musical notation, a bass guitarist can read tablature, chord diagrams and scales, as well as playing written music with confidence.
Reading musical notations is the key to unlocking the potential of the bass guitar, allowing you to play complex melodies, chords and riffs.
Keep a printed copy of the chart handy
Keeping a printed copy of the chart handy gives you easy access to practice material and in developing knowledge of different styles and techniques. With a note chart close by, you can easily look up key signatures and other concepts without having to search through manuals or online resources every time.
Memorize Finger Patterns
Consecutive finger patterns involve using your index finger followed by either your middle or ring fingers whereas alternating finger patterns involve utilizing hammer-ons/pull-offs. It is usually done using your index and middle fingers respectively depending on whether it's an ascending or descending run of notes. 
Becoming familiar with these patterns will not only help improve speed but also accuracy while playing any given passage that calls upon these techniques in order to sound musically pleasing.

Conclusion
A bass guitar note chart is a valuable resource for any bassist, whether you are a beginner or an experienced player. It provides a visual representation of the notes on the fretboard, which can be a helpful tool for learning scales, chords, and songs. Using a note chart can also help you to develop your music theory knowledge, as you become more familiar with the different notes and how they relate to each other. 
By incorporating it into your practice routine, you can gain a better understanding of the instrument and become a more proficient bass player. Once mastering the 4 strings bass guitar, You can begin with a 5 string bass guitar note chart to master the 5 strings bass guitar as well.
---
Related Posts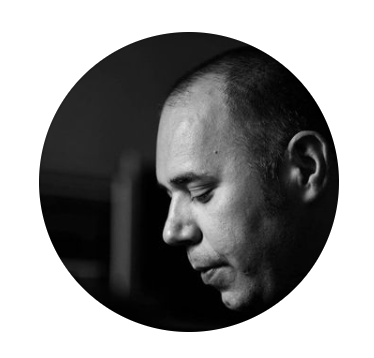 Marko is a passionate composer, producer, and multimedia artist with a Master of Music degree. His career involves performing, creating, and producing his own music in his home studio using digital and analogue equipment. Marko is a multi-instrumentalist (he plays guitar, bass, piano, theremin, and other instruments). performs live acts and DJ sets, and works on feature and short films, documentaries, festivals, theaters, and government initiatives.