If you're a budding guitarist looking to explore easy Spanish / Mexican guitar tabs, you've come to the right place. Today, we'll be providing you with a beginner-friendly guide to playing popular La Espaneol songs on the guitar. From traditional flamenco melodies to catchy Latin tunes. So, grab your guitar, and let's start strumming!
What are Spanish Guitar Music Tabs?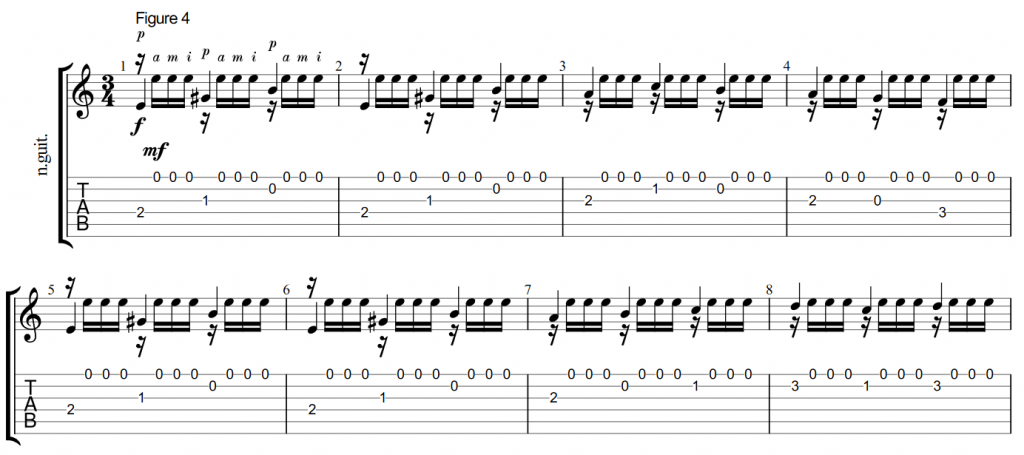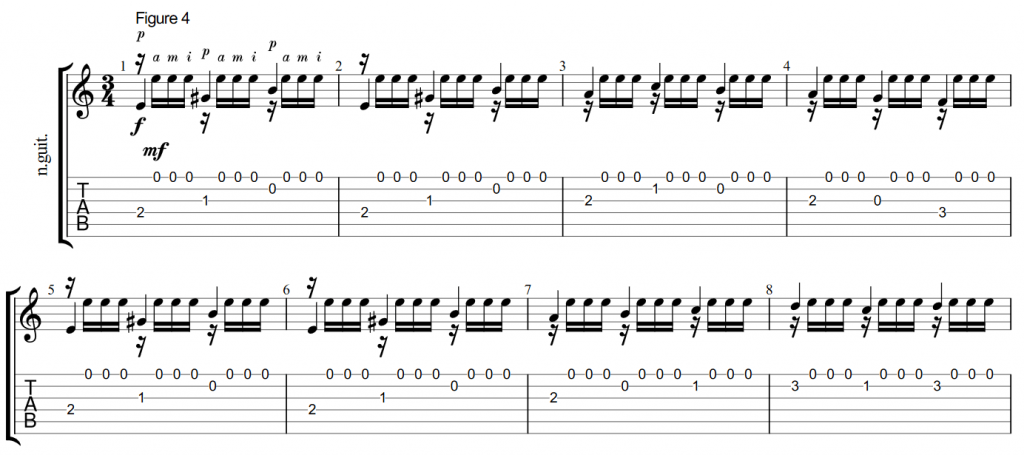 Spanish song guitar tabs are a form of tablature that specifically represents the fingerpicking patterns, chord progressions, and rhythms used in music. These notes provide a visual guide for guitarists to learn and play popular Spanish songs on the guitar.
They often include notations for techniques such as
Hammer-Ons
Pull-Offs
Slides
Vibrato
By using classic Spanish guitar tabs, guitarists can accurately reproduce the distinctive sounds and styles of such music, and add a touch of authenticity to their playing. Spanish tablature is a valuable resource for beginners and experienced players. It allows them to expand their repertoire with beautiful and captivating melodies.
Why Learn Spanish Guitar Tabs?
Learning Mexican guitar chords offer guitarists a plethora of benefits. Here are some compelling reasons to consider incorporating them into your playing:
Authenticity
Spanish and Hispanic music are known for their distinct styles, techniques, and rhythms. By learning these chords, you can immerse yourself in the authentic sounds of these rich musical traditions. It will also add a lot of diversity to your guitar skills.
Versatility
It encompasses a wide range of musical genres, including flamenco, Latin, traditional folk, and popular songs. By learning Mexican guitar tabs, you can expand your ingenuity as a guitarist, and adapt your playing to different musical styles and settings.
Technique Development
This type of particular music often involves intricate fingerpicking patterns, unique chord progressions, and complex rhythms. It will help you develop essential strategies and overall enhance your skills.
Cultural Appreciation
This music has a rich cultural heritage, with deep historical and artistic significance. By learning Spanish classical guitar tabs, you can gain a deeper respect for its cultural roots.
Understanding Tablature Notation
Understanding Spanish tablature notation is crucial for guitarists who want to play Spanish songs using guitar tabs.
It uses horizontal lines to represent the guitar strings, with numbers or symbols indicating finger positions on the frets.
You get a visual and intuitive way to learn and replicate the unique fingerpicking patterns used in Latin music.
Common Chords in Spanish Music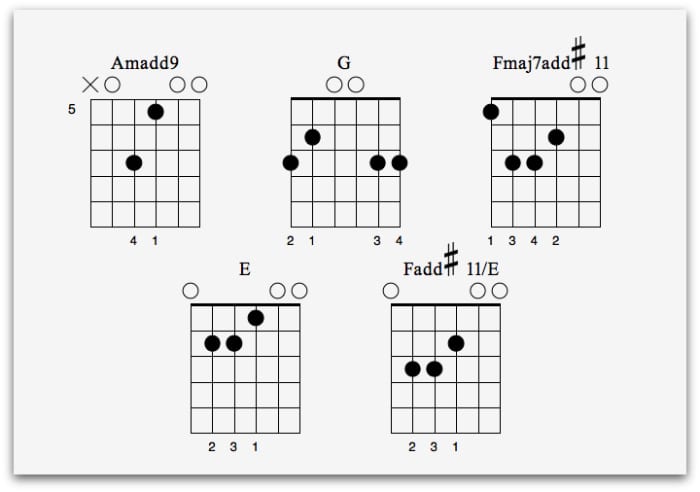 Common chords in classic Spanish guitar tabs include:
E major
A minor
D minor
G major
F major
These Mexican guitar chords are used to create unique tonalities and harmonies. Additionally, the b7 chord is also commonly used in Hispanic music due to its rich and exotic sound. It helps in adding tension and depth to the progressions. Thus, creating a very Spanish zest and spice.

How Do You Play a B7 Chord on Guitar?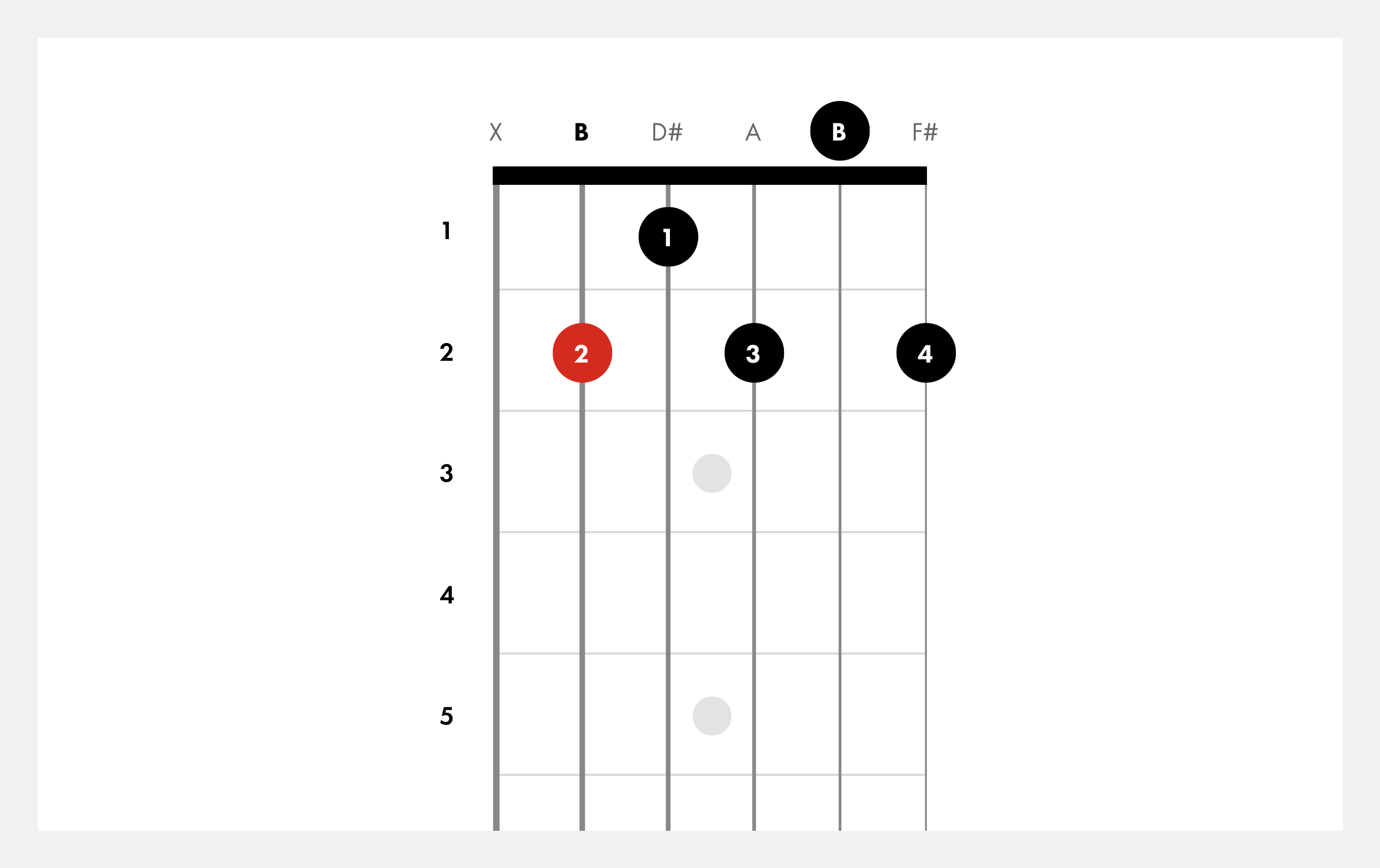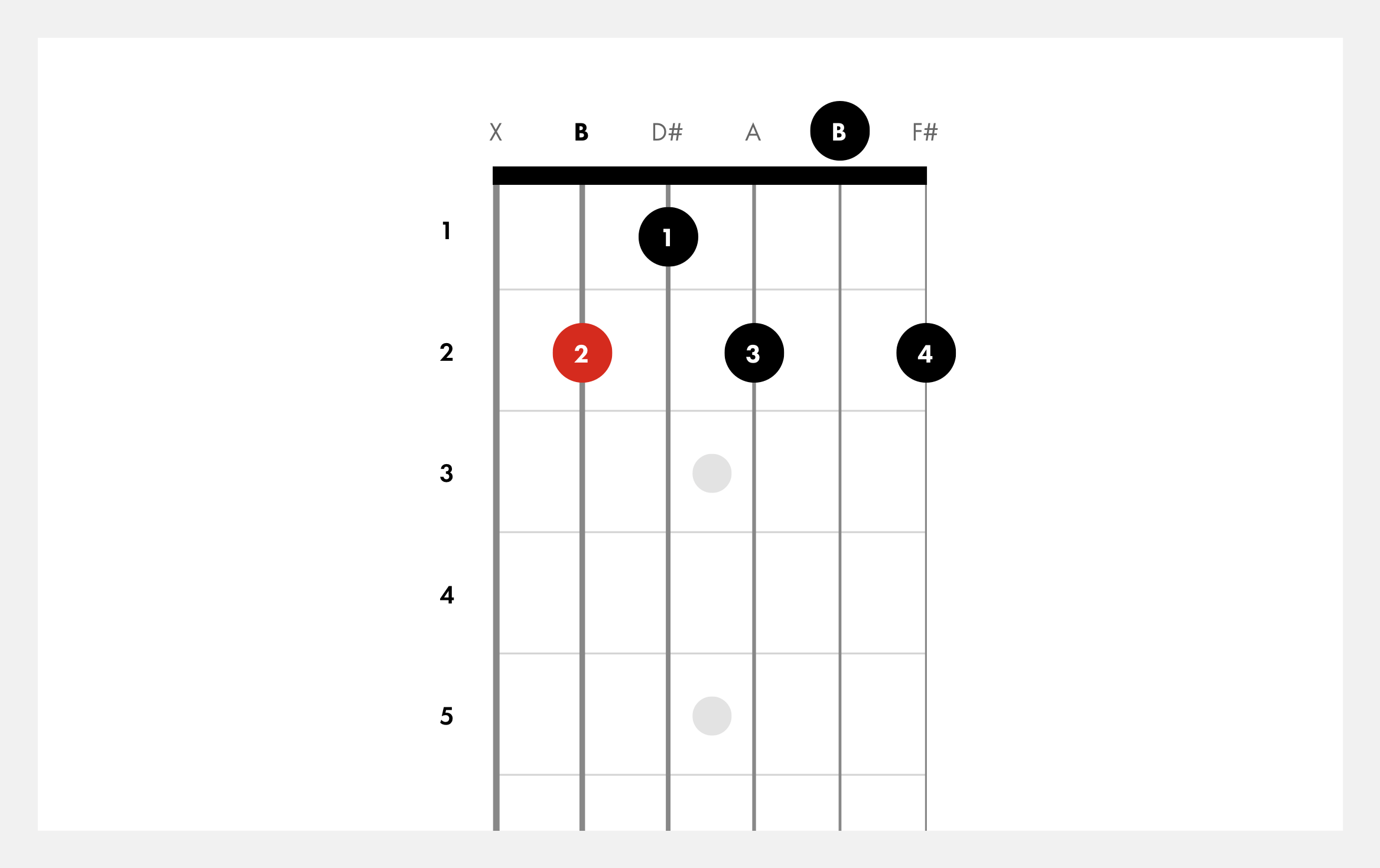 To play the b7 chord, you typically:
Start with a major chord shape, such as E major.
Lower the seventh note by one-half step to create E7.
It is done by placing your fingers on the appropriate frets on the guitar fretboard.
Make sure to follow the tablature.
It is important to practice and become familiar with the appropriate finger alignment and method to play the b7 chord accurately and effectively. Mastering the b7 chord and incorporating it into your Spanish guitar tabs can add authenticity and richness to your playing. This video provides insight into the B7 chord.

Essential Techniques
Several strategies are generally used when playing the Spanish tab. It allows you to play easy Mexican guitar songs. Some of them are:
1. Fingerstyle
Fingerstyle is a technique where the guitarist uses their fingers to pluck the strings of the guitar, rather than using a pick. It allows genre-specific fingerpicking precision It involves using different fingers to pluck the strings simultaneously or sequentially.
2. Rasgueado
Rasgueado involves strumming or brushing the strings with the fingers in a rapid and percussive manner. It is commonly used in easy Mexican guitar songs to create a distinctive and fiery rhythm. It requires precise coordination and control of the fingers to achieve the desired speed and intensity.
3. Tremolo
It involved rapidly repeating a single note or a series of notes using the same finger or multiple fingers. Tremolo is commonly used in easy Spanish guitar tabs to create a shimmering and expressive effect that adds depth and emotion to the music.
4. Slurs
Using this approach, a note is played by hammering onto a higher fret with a finger or pulling off from a higher fret to a lower fret on the same string. Slurs are commonly used to create smooth and fluid transitions between notes. This adds a lot of ornamentation and eloquence.
Best Practicing Tips
Practicing guitar tabs is an exciting and fulfilling journey. Here are some tips to help you make the most out of your practice sessions:
1. Focus on Technique
Pay attention to your finger placement, hand positioning, and overall technique. These things are crucial for playing the guitar accurately and efficiently.
2. Start Slow and Gradually Increase the Tempo
You should begin practicing at a slower tempo. Focus more on accuracy and precision. Once you have mastered the tabs at a slower pace, gradually increase the tempo. This will help you in gradually building up the speed.
3. Pay Attention to Rhythms and Accents
Mexican music is known for its intricate rhythms and accents. Take the time to understand and practice them in the tabs.
4. Experiment with Articulation and Dynamics
Experiment with different verbalization techniques that are already mentioned above. Also, pay attention to dynamics, such as playing softly or loudly. This adds variation and emotion to your performance.
Important! Remember to practice consistently, be patient, and seek online Spanish guitar lessons from qualified instructors. All of these tips will help you in getting good at playing Mexican songs on the guitar.
You can follow up on this video for additional tips.

Easy Guitar Tabs & Songs for Beginners
It is a great starting point for learners who are interested in learning the rich and vibrant musical traditions of Spain and Mexico. These tabs offer accessible and user-friendly arrangements of popular easy Spanish guitar songs.
It allows aspiring guitarists to practice and enjoy the distinctive melodies and rhythms of these genres.
Traditional Flamenco Melodies
These melodies offer a deeper dive into the rich and intricate world of flamenco guitar. It provides a challenging yet rewarding experience for aspiring guitarists. Some of those are:
Malagueña
It is a classic flamenco melody that is instantly recognizable with its intricate fingerpicking patterns and passionate chord progressions. It is a great piece for students to start with as it introduces them to the basics of flamenco guitar playing, including rasgueado, tremolo, and slurs. We have already covered them beforehand.
Here is a great video detailing how you can play this melody using tabs.
Alternative video on https://www.guitartricks.com/lesson/26493
Spanish Romance
It is also known as Romance Anónimo. It is a beautiful and haunting melody that is often played on Spanish guitar. It is played over a repetitive chord progression. This makes it an ideal piece for new learners to practice their fingerstyle technique and chord changes.
Latin Rhythms
Latin guitar tabs provide straightforward assessability with a lively and upbeat introduction. Here are some of the best beginner Spanish guitar songs and rhythms to practice:
La Bamba
La Bamba is a popular Latin rhythm that originated in Mexico and has been widely covered in various musical styles. It features a catchy and upbeat melody with a distinctive strumming pattern that is easy for beginners to learn. It is a fun and lively piece to practice Latin rhythms and thrumming techniques.
Besame Mucho
A romantic Latin ballad that is known for its beautiful melody and heartfelt lyrics. It features a slow and melodic arrangement that allows for focused practice and the development of musical expression.
Alternative video on https://www.guitartricks.com/lesson/32384
Popular Mexican Songs
The popular Mexican songs offer beginners an opportunity to further explore the rich musical heritage and develop their guitar skills with beloved and recognizable tunes. These are some of the easy Spanish songs on guitar:
Cielito Lindo
This is a popular Mexican folk song that is often played on guitar. It features a simple yet catchy melody with easy-to-play chords, making it a great piece for beginners to learn. It is a beloved song in Mexican culture and is often performed at festive gatherings and celebrations.
Jarabe Tapatio
Known as the Mexican Hat Dance, is a lively and energetic Mexican folk dance. It features a fast-paced melody with rhythmic strumming patterns that are challenging but also rewarding in the end.
These Spanish guitar songs for beginners provide an amazing starting point and allow you to finetune your playing. A guitarist can truly learn to appreciate this culture by practicing these popular melodies and rhythms.
Conclusion
Learning Hispanic/Mexican guitar tabs opens up a world of beautiful melodies and rhythms for new musicians. From iconic hymns to popular Mexican songs, you have many different options
Just make sure to follow the techniques and tips to be consistent in playing. So why wait? Grab your guitar, start practicing those tabs, and immerse yourself in the rich music.
Which song are you going to practice? Let us know in the comments!
---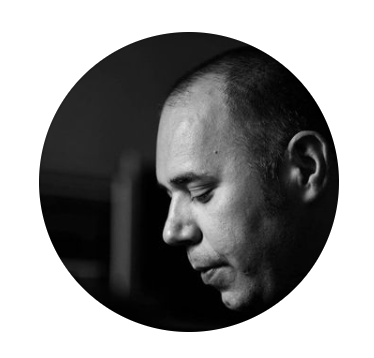 Marko is a passionate composer, producer, and multimedia artist with a Master of Music degree. His career involves performing, creating, and producing his own music in his home studio using digital and analogue equipment. Marko is a multi-instrumentalist (he plays guitar, bass, piano, theremin, and other instruments). performs live acts and DJ sets, and works on feature and short films, documentaries, festivals, theaters, and government initiatives.