The banjo is a fascinating instrument that has deep roots in American folk and bluegrass music. With its distinctive twang and rhythmic versatility, the banjo has captured the hearts of musicians and audiences alike for generations.
While most of us are familiar with the iconic five-string banjo, did you know that there are several different types of banjos?
In this blog post, we will go through the various types of banjos, including open-back banjos, resonator-equipped banjos, four-string banjos, five-string banjos, six-string banjos, twelve-string banjos, and even hybrid banjos.
So, without further ado, let's get started.
Open Back Banjos:
Open back banjos are the traditional style of banjo commonly associated with old-time and clawhammer playing styles. These banjos have an open back, which means they lack a resonator.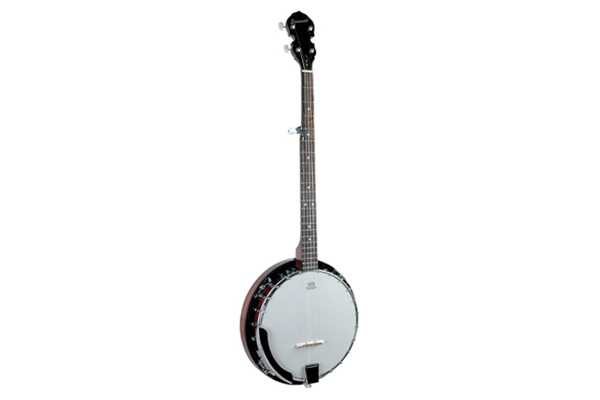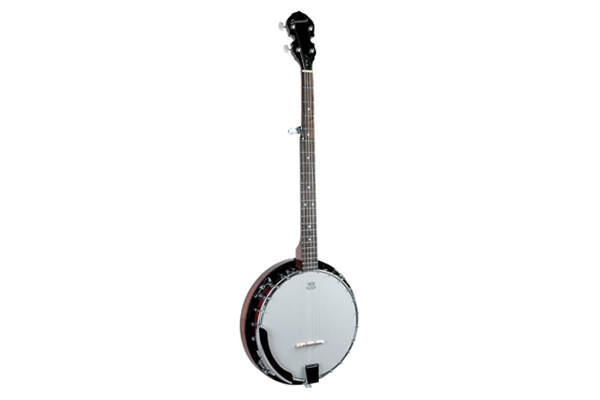 The lack of a resonator gives them a mellower, softer tone compared to other types of banjos. Open back banjos are often favored by folk and traditional musicians seeking a more laid-back and intimate sound.
Resonator-Equipped Banjos:
In contrast to open-back banjos, resonator-equipped banjos feature a wooden or metal resonator attached to the back of the banjo's pot.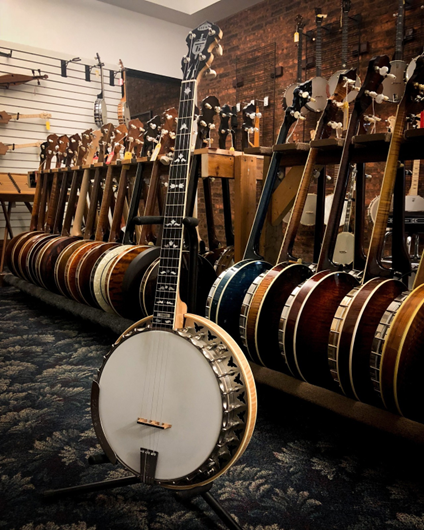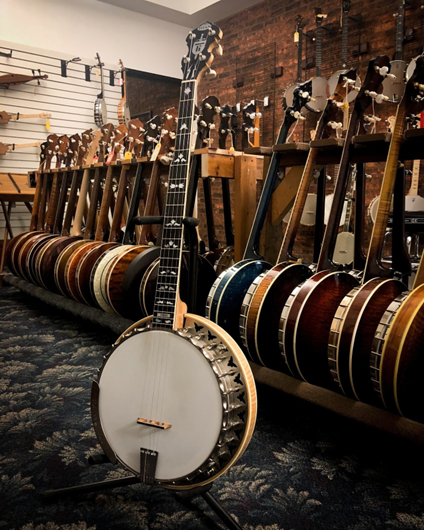 The resonator acts as a sound chamber, projecting the sound forward and increasing its volume and brightness. Resonator-equipped banjos are commonly associated with bluegrass music, where their louder and more focused sound cuts through the mix in ensemble playing.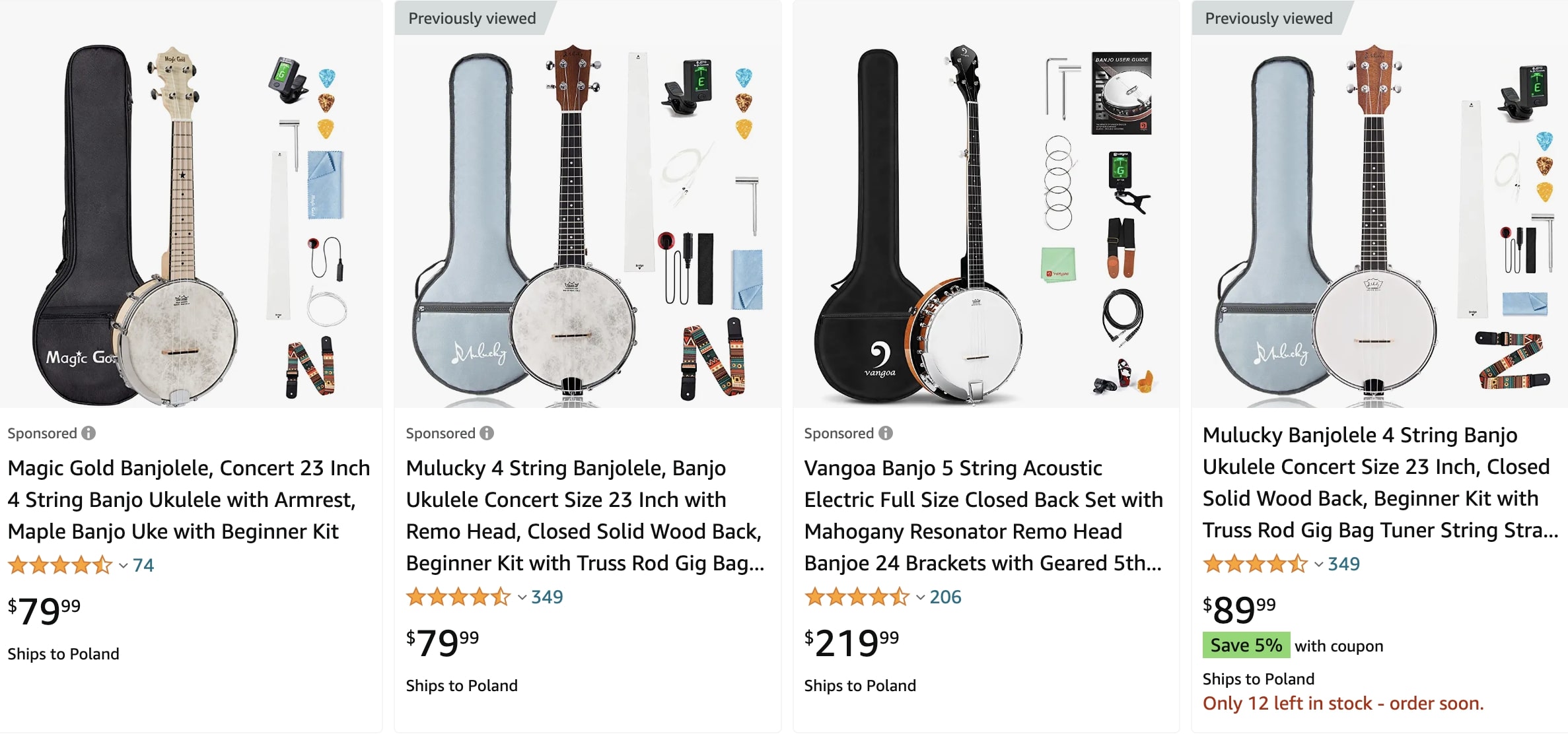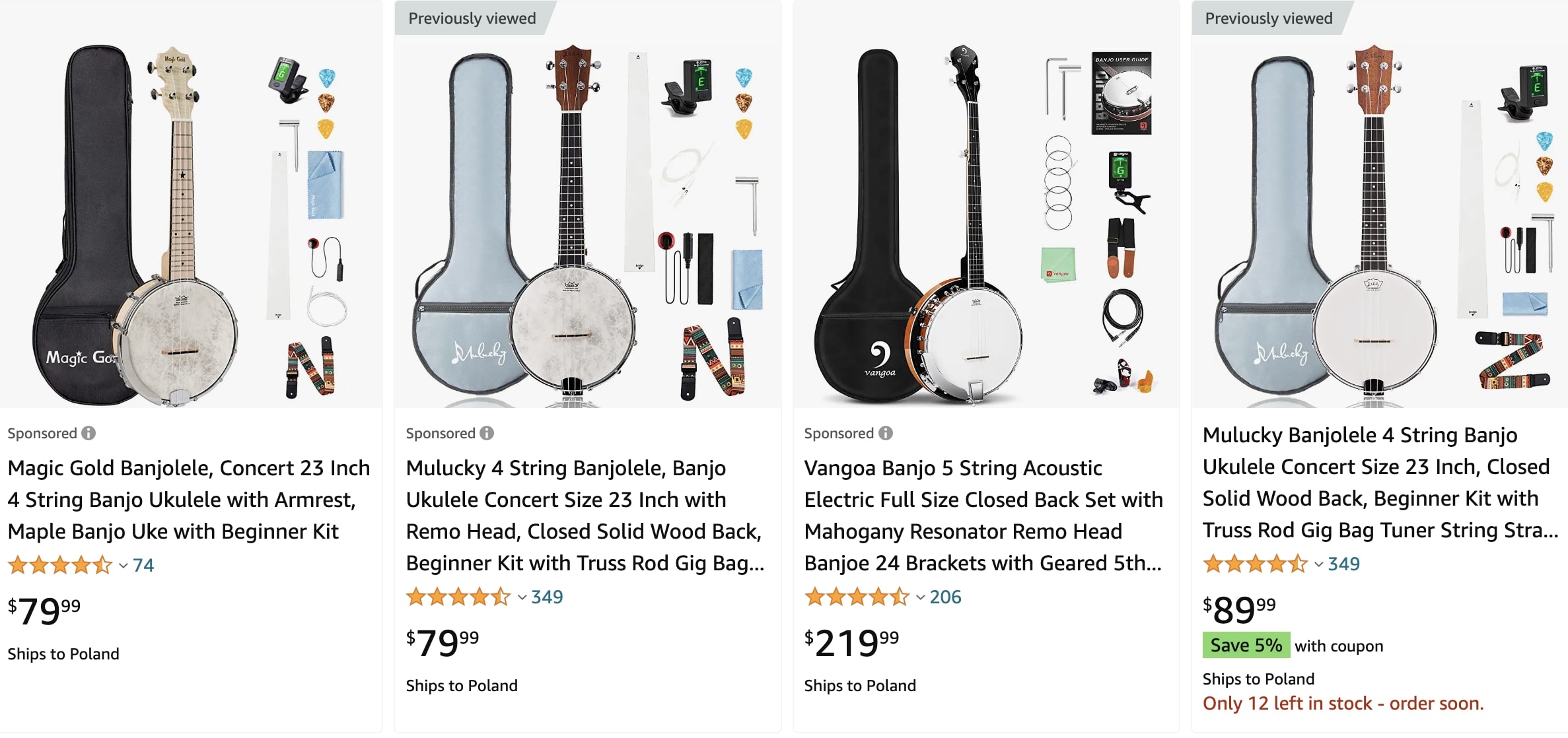 Four-string Banjos:
Four-string banjos, also known as tenor banjos, have four strings tuned in fifths. 


They were particularly popular during the early 20th century and played a prominent role in jazz and traditional Irish music. 
Four-string banjos have a shorter neck and a bright, punchy sound that lends itself well to chordal accompaniment and soloing.
Five-String Banjos:
The five-string banjo is perhaps the most recognizable type of banjo. It features five strings, with the fifth string known as the drone string.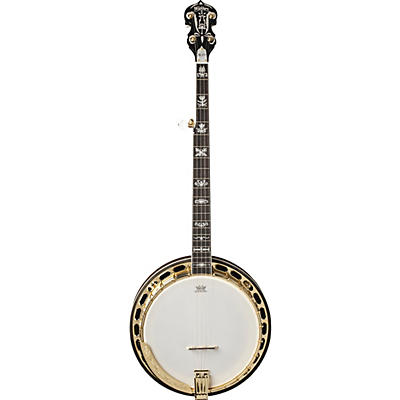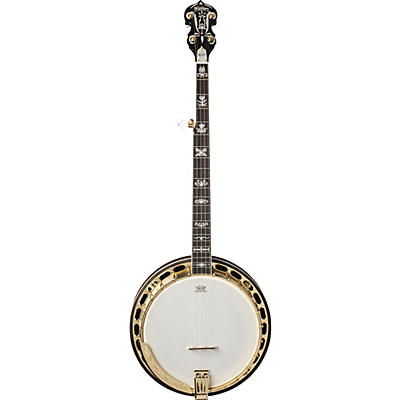 The fifth string runs from the neck to a peg at the end of the banjo's pot, creating a high-pitched drone sound. 
Five-string banjos are commonly used in bluegrass and folk music, and their bright, twangy tone is perfect for fast-picking melodies and intricate rolls.
Six-String Banjos:
Six-string banjos are essentially banjo-guitar hybrids. They feature an additional low-pitched string, usually tuned to E or D, which allows them to be played like a guitar.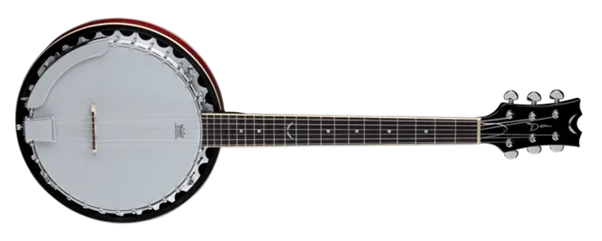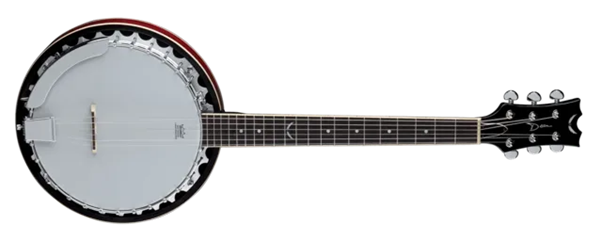 This type of banjo offers the familiar sound of a banjo while providing the playability and familiarity of a guitar neck. Six-string banjos are popular among guitarists looking to explore new tonal possibilities while staying true to their instrument of choice.
Twelve-String Banjos:
Twelve-string banjos are a rare and unique variation of the instrument. They have six pairs of strings, with each pair, tuned to the same pitch, creating a lush, rich, and resonant sound. 


Twelve-string banjos produce a unique chime-like quality that adds depth and complexity to melodies and chords. They are prized by musicians seeking a distinctive and captivating sound.
Hybrid Banjos:
Hybrid banjos combine elements of different types of banjos, resulting in innovative and versatile instruments.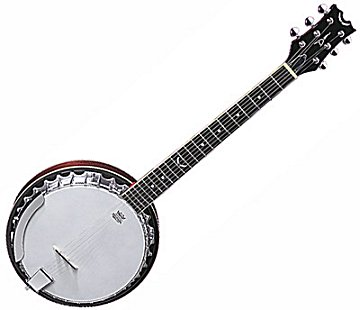 These banjos can incorporate features such as extra strings, alternative tunings, or modified pot designs. 
Hybrid banjos are often favored by experimental musicians who push the boundaries of traditional banjo playing, creating exciting new sounds and styles.
Styles of Banjo:
The banjo is a versatile instrument that lends itself to various playing styles and genres. 
From the mellow tones of clawhammer to the energetic sounds of bluegrass, the banjo has found its place in a wide range of musical traditions. 
Clawhammer:
Clawhammer is a traditional banjo playing style that produces a mellow and rhythmic sound. In this technique, players use their index or middle finger to make down-picking movements on the strings while "popping" the 5th string with their thumb. 
The hand takes a claw-like shape, and the fingers strike the strings in a gentle and stiff hammering motion. 
Clawhammer emphasizes both harmony and melody, making it ideal for solo playing. Renowned musicians such as Neil Young, Doc Watson, and Ricky Skaggs have showcased their skills using this captivating style.
Bluegrass:
The bluegrass style of banjo playing is synonymous with the legendary Earl Scruggs. 
His innovative three-finger picking technique revolutionized the banjo world and defined the sound of bluegrass music. In this style, players use fingerpicks on their index and middle fingers, along with a thumbpick, to create fast and intricate melodies. 
Bluegrass banjo playing is characterized by its hard-driving rhythm and lightning-fast picking. It is commonly used in high-energy bluegrass and Southern gospel music. 
Irish Folk:
The Irish folk style of banjo playing has its roots in Ireland and is performed on a four-string, short-necked banjo. 
Tuned the same as a fiddle or mandolin, the Irish tenor banjo simplifies the learning curve for those already familiar with these instruments. Players strum the banjo with a single guitar-style flatpick, producing a distinct and vibrant sound. The Irish folk style remains popular in Ireland and the Appalachian Mountain region. 
Gerry O'Connor is one of the well-known artists associated with this style.
Dixieland Jazz:
The Dixieland jazz style of banjo playing emerged during the early 20th century, particularly with New Orleans bands like Louis Armstrong and the Hot Five. 
This style is often played on four-string tenor and plectrum banjos. Banjoists typically strum with a single guitar-style flat pick held between the index finger and thumb. 
Dixieland jazz banjo playing adds a rhythmic and melodic element to the lively and joyous sound of traditional jazz. Although its popularity peaked during the early 1900s, traces of this style can still be heard in certain establishments today.
Conclusion:
The world of banjos is a rich tapestry of diverse styles and sounds. 
From the mellow tones of open back banjos to the powerful projection of resonator-equipped banjos, and from the familiar five-string banjo to the unique timbres of twelve-string banjos, each type offers its own distinctive character and musical possibilities. 
Whether you're drawn to traditional folk music, lively bluegrass tunes, or want to explore new sonic territories, there's a banjo out there to suit your musical aspirations. 
Let us know in the comments if you have any other questions or queries.
---
Related Posts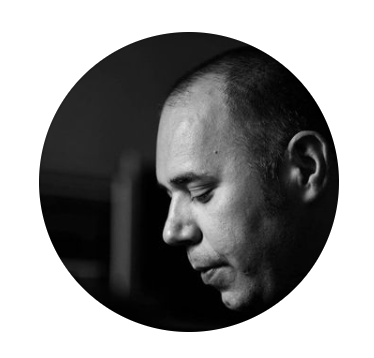 Marko is a passionate composer, producer, and multimedia artist with a Master of Music degree. His career involves performing, creating, and producing his own music in his home studio using digital and analogue equipment. Marko is a multi-instrumentalist (he plays guitar, bass, piano, theremin, and other instruments). performs live acts and DJ sets, and works on feature and short films, documentaries, festivals, theaters, and government initiatives.