When it comes to learning and mastering the guitar, it can often seem like a complex labyrinth of chords, scales, and arpeggios to navigate. However, there are tried and tested systems to simplify this process, and one such method is the CAGED system.
If you're a guitar enthusiast striving to achieve a better understanding of your instrument's fretboard, then welcome, you're in the right place.
The CAGED system is a straightforward way to visualize and connect chords, scales, and arpeggios on the guitar. It gets its name from the five basic open chords: C, A, G, E, and D. 
By understanding this system, guitarists can unlock endless possibilities and gain more confidence in playing across different genres.
So, without further ado, let's get started.
60% Off Guitar Tricks Full Access! Use coupon code: JOIN60
 What is the CAGED System?
In its simplest terms, the CAGED system is a method for understanding how different chords and scales are interconnected on the guitar neck.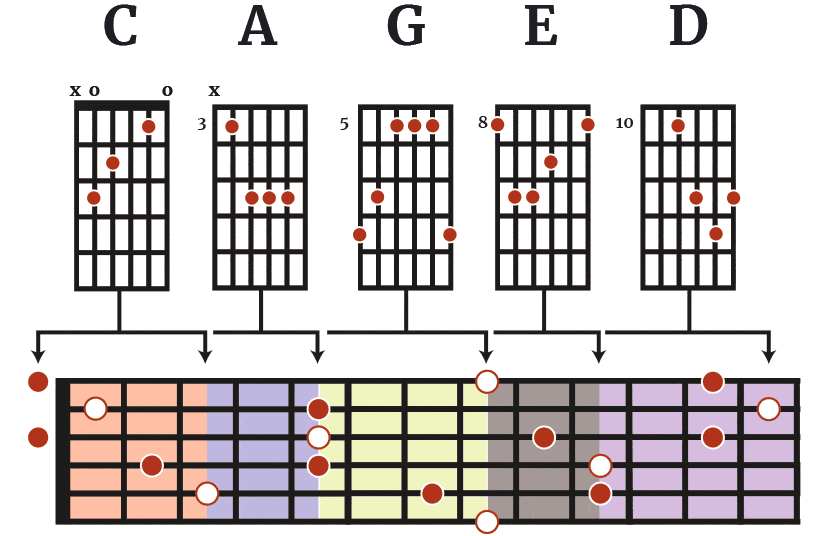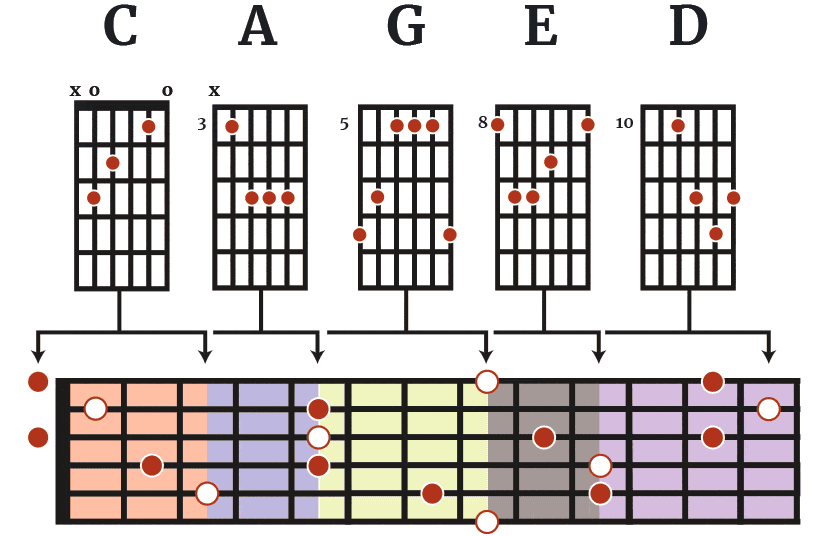 The concept revolves around the fact that you can play the same chord in multiple places on the fretboard, each relating to one of the five open chord shapes: C, A, G, E, and D. 
It is these shapes that form the backbone of the CAGED system.
Breaking Down the Acronym
The CAGED system is a unique and effective approach to mastering the guitar fretboard. The term 'CAGED' is an acronym representing the five basic open chords of a guitar: C, A, G, E, and D. 
But this system extends beyond just these chords, it's a comprehensive framework that unlocks the mysteries of the guitar neck.
A Pattern-Based Approach
At its core, the CAGED system is all about patterns and shapes. Instead of viewing the guitar fretboard as a complex array of notes, the CAGED system simplifies this view into familiar, repeatable patterns based on the five chord shapes. 
By visualizing these patterns, you can begin to see how the entire fretboard connects and can be used more effectively.
How Does the CAGED System Work?
To use the CAGED system, start by playing each of the five open chords – C, A, G, E, and D. Once you're comfortable with these, the next step is to learn how to 'move' this chord shapes up the neck, creating different chords while retaining the original open chord shapes.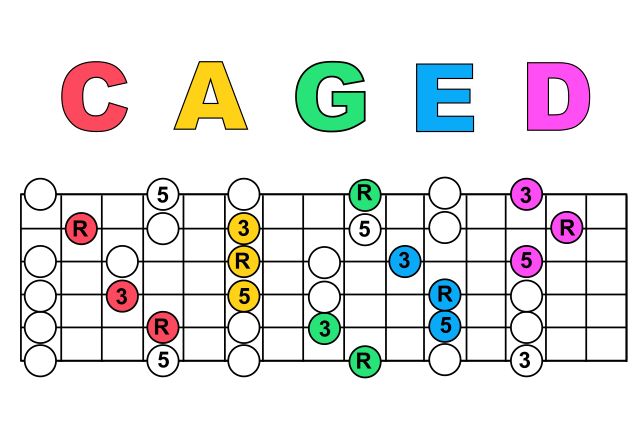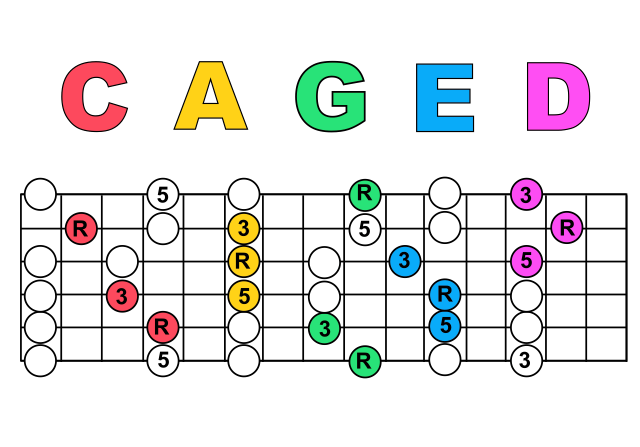 Moving Chord Shapes Across the Fretboard
The fundamental principle behind the CAGED system is the ability to 'move' open chord shapes up and down the neck of the guitar. 
As you move these shapes, you effectively create new chords while maintaining the original chord shape.
This is made possible by using a technique called 'barring' where you use one finger (usually the index) to press down multiple strings at the same fret, effectively creating a movable 'nut'.
Let's explore this concept further with an example.
The E Shape
Consider the open E major chord. If you slide this shape up by one fret and use a barre to replace the open strings, you now have an F major chord. 
This is known as an 'E shape' F chord as you're using the shape of an open E chord moved up one fret. Slide the shape up another fret, and you have F# major, again with the E shape.
The Role of the Capo
To understand the concept of the CAGED system without barring, you can use a capo. A capo acts like a movable nut that you can position on different frets. 
For instance, if you play an open E chord shape with a capo on the first fret, you're playing an F major chord. Move the capo up another fret while playing the same shape, and you've got an F# major.
Applying the System to all CAGED Chords
The same principle can be applied to the other open chord shapes (C, A, G, and D). Each chord can be moved up and down the neck to create new chords while keeping the initial open chord shape.
By understanding and using the CAGED system, you essentially unlock the entire fretboard. It enables you to see the connections between different chords, identify chord inversions, and understand how to play any chord in various positions. 
Also, it's a powerful tool for any guitarist looking to improve their chord knowledge and fretboard navigation skills.
The Benefits of the CAGED System:
Understanding the CAGED system provides several significant benefits:
Fretboard Mastery: 
The CAGED system helps guitarists visualize the fretboard more clearly, connecting chord shapes and scales across the entire neck. 
This approach opens up a new world of creative possibilities.
Improvisation and Soloing: 
Once a guitarist can link chord shapes and scales together, it becomes easier to construct engaging solos and improvise in any key. 
It's a fantastic tool for understanding where you are on the fretboard and where you can go next.
Music Theory Application: 
The CAGED system provides a practical application of music theory on the guitar. 
It helps solidify your understanding of chord construction, intervals, and scales.
Free Guitar Lessons Here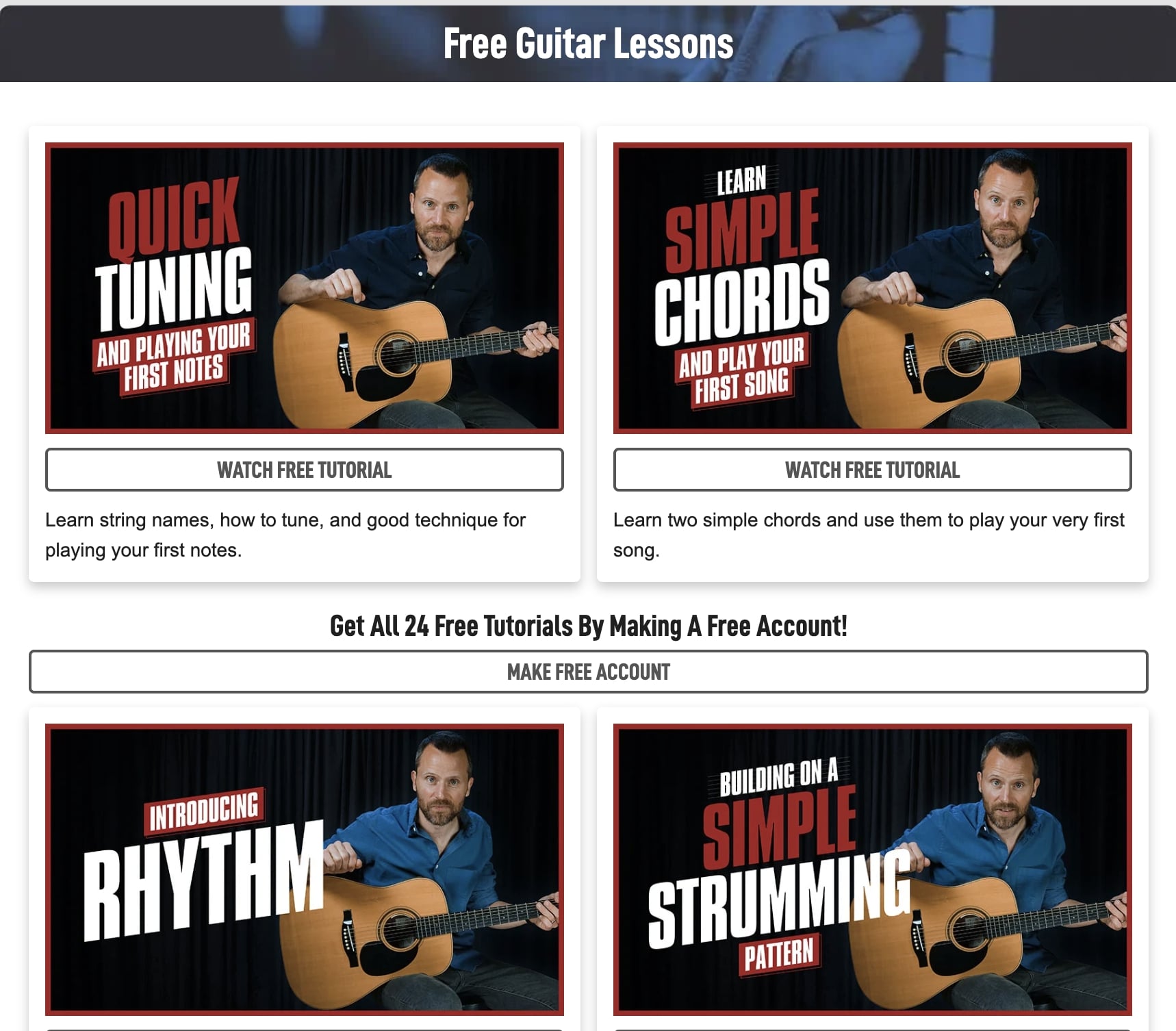 Conclusion:
It's important to note that the CAGED system, like any tool or technique, isn't an end in itself. It's a means to an end, a stepping stone to better understanding your instrument and expressing yourself musically.
Initially, wrapping your head around the CAGED system might be a challenge. It requires patience, practice, and a dose of music theory. 
However, once you become comfortable with it, the CAGED system will be a powerful ally on your musical journey, equipping you with the knowledge and freedom to explore the guitar's full potential.
So, this was everything that was there to learn about the Guitar Caged System, we hope that by the end of this article, you now have a better understanding of what exactly is a Guitar Caged system and how does it work.
Still, if you have any other questions or queries then make sure to drop them down in the comments and someone from our team will be happy to help you out. 
Thanks for reading, we hope that you enjoyed this post.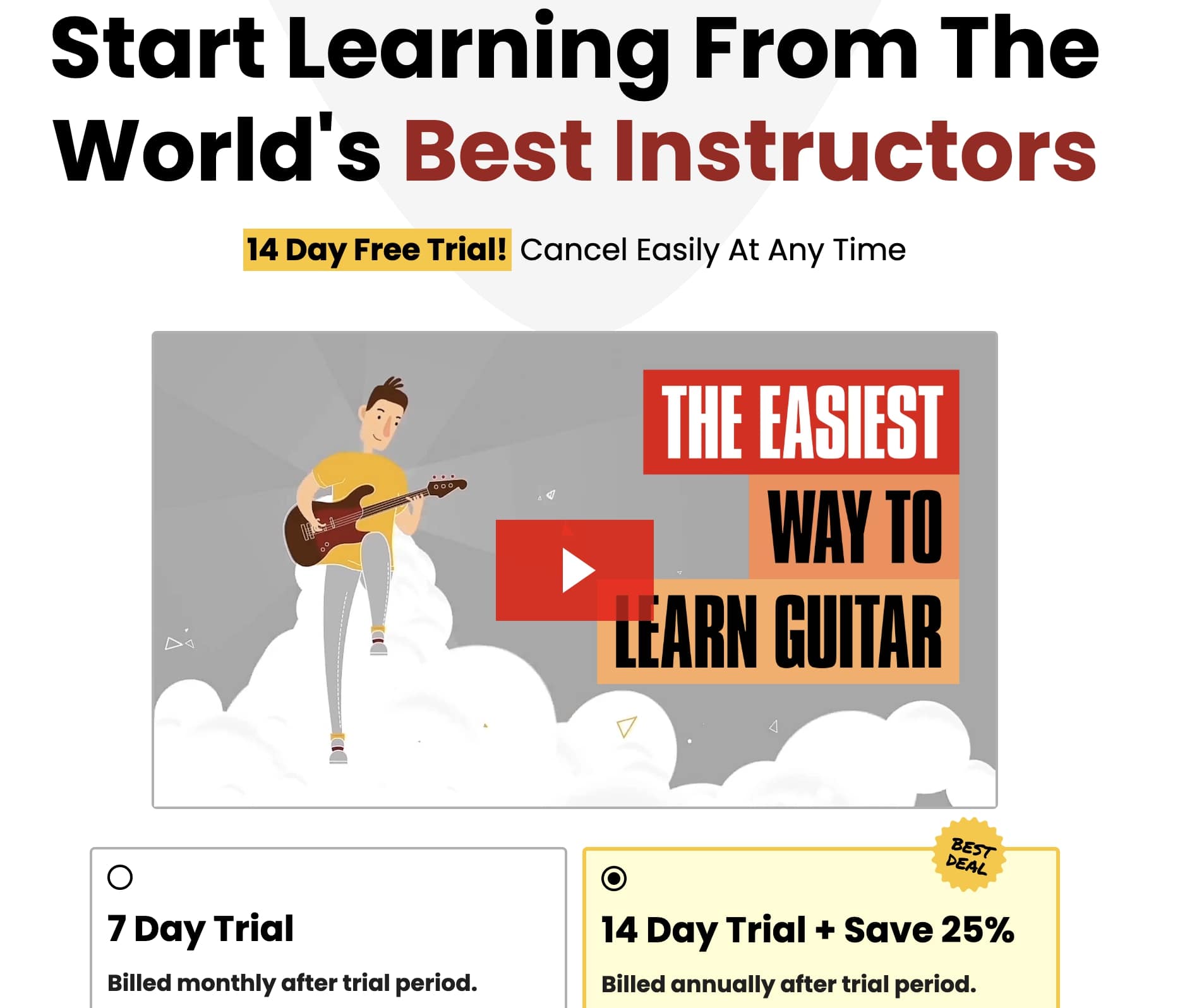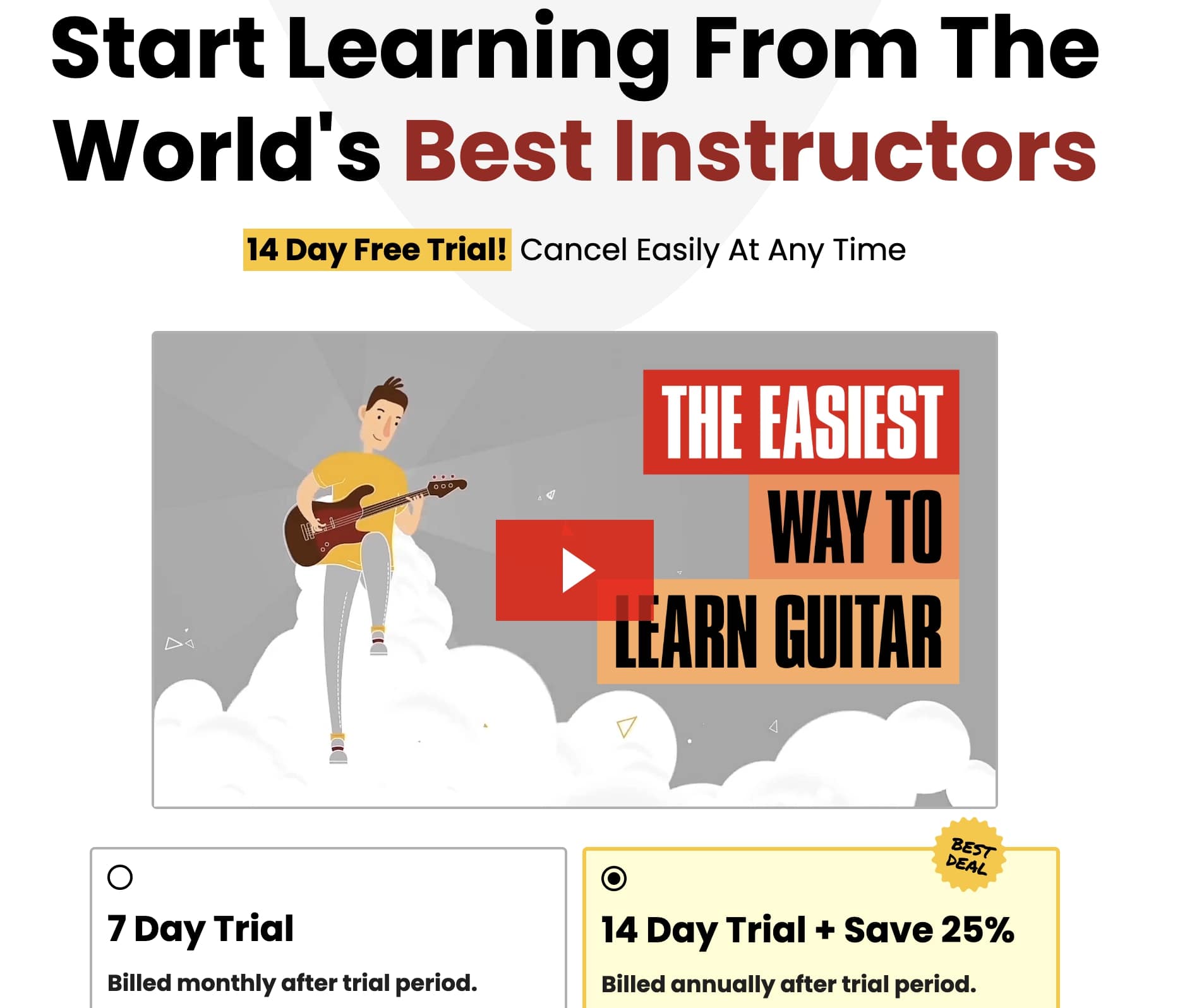 ---
Reference:
Syaputra W. Pembelajaran Improvisasi Dalam Permainan Gitar Elektrik Berbasis Caged System Di Istana Nada Music School //Jurnal Penelitian Musik. – 2020. – Т. 1. – №. 1. – С. 1-18.
Starr C. Guitar Soloing 101: An Easy Guide to the Fingerboard //Music Educators Journal. – 2008. – Т. 94. – №. 4. – С. 18.
Brown C. Naive CAGED Theory. – 2008.
Villarreal D., Valencia B. Guerrilla Tactics for Guitar Improvisation: a Non-Jazz Approach. – 2015.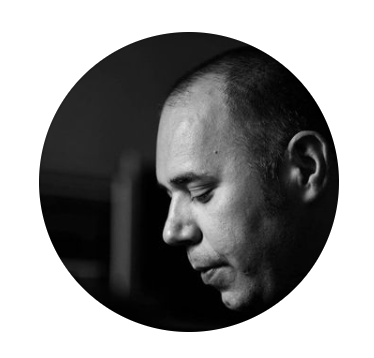 Marko is a passionate composer, producer, and multimedia artist with a Master of Music degree. His career involves performing, creating, and producing his own music in his home studio using digital and analogue equipment. Marko is a multi-instrumentalist (he plays guitar, bass, piano, theremin, and other instruments). performs live acts and DJ sets, and works on feature and short films, documentaries, festivals, theaters, and government initiatives.