If you want to sound great playing all the time, at some point you're going to have to learn how to tune your electric guitar.
The earlier you learn how to tune the guitar properly, the sooner you are going to be able to enjoy playing it regularly.
I probably avoided this too long, for no good reason. I spent many hours playing an out of tune guitar and that wasn't great for my early development.
There are several ways to go about tuning an electric guitar, but I'm going to focus primarily on standard tuning. This will give you a good foundation of knowledge and help you understand pitch and harmony.
Although some of these methods are specific to electric guitars, most of them can also be used to tune an acoustic guitar!
It's important to be able to tune a guitar in a variety of ways, as you never want to be totally reliant on an electric tuner. So I will touch on how to tune a guitar without a tuner as well as how to tune a guitar with an app.
How To Tune An Electric Guitar
Tune By Ear. This is the way all guitarists should learn before turning to an electric tuner. Learning to tune by ear is a valuable experience that will serve you well throughout your guitar career.
Microphone Based Tuner. These electric tuners pick up the sound of each string via a microphone. They have a basic interface and a display that clearly shows how close your string is to be in tune.
Vibration-Based Tuner. These tuners are perfect if you are tuning an electric guitar in a noisy or busy place. Vibration-based tuners are very common among guitarists and come in various shapes and sizes.
Plug-in/Pedal. These electric tuners are often found on stage alongside a variety of more fun and exciting pedals. A plug-in/pedal tuner is the perfect tuner for gigs and studio environments.
Below is a beginner's guide on how to tune an electric guitar. It covers the most common ways to tune the guitar, as well as some more modern methods.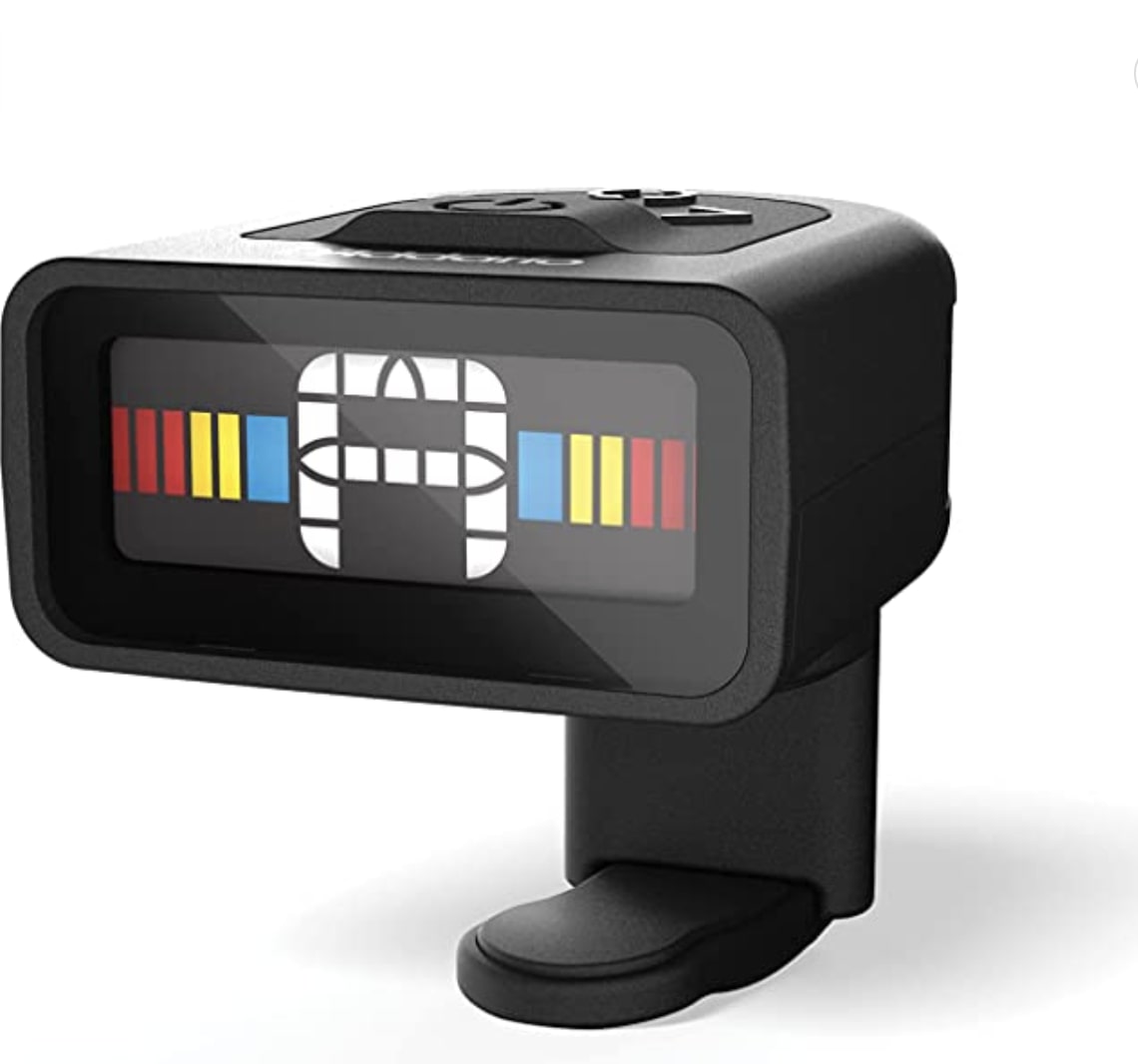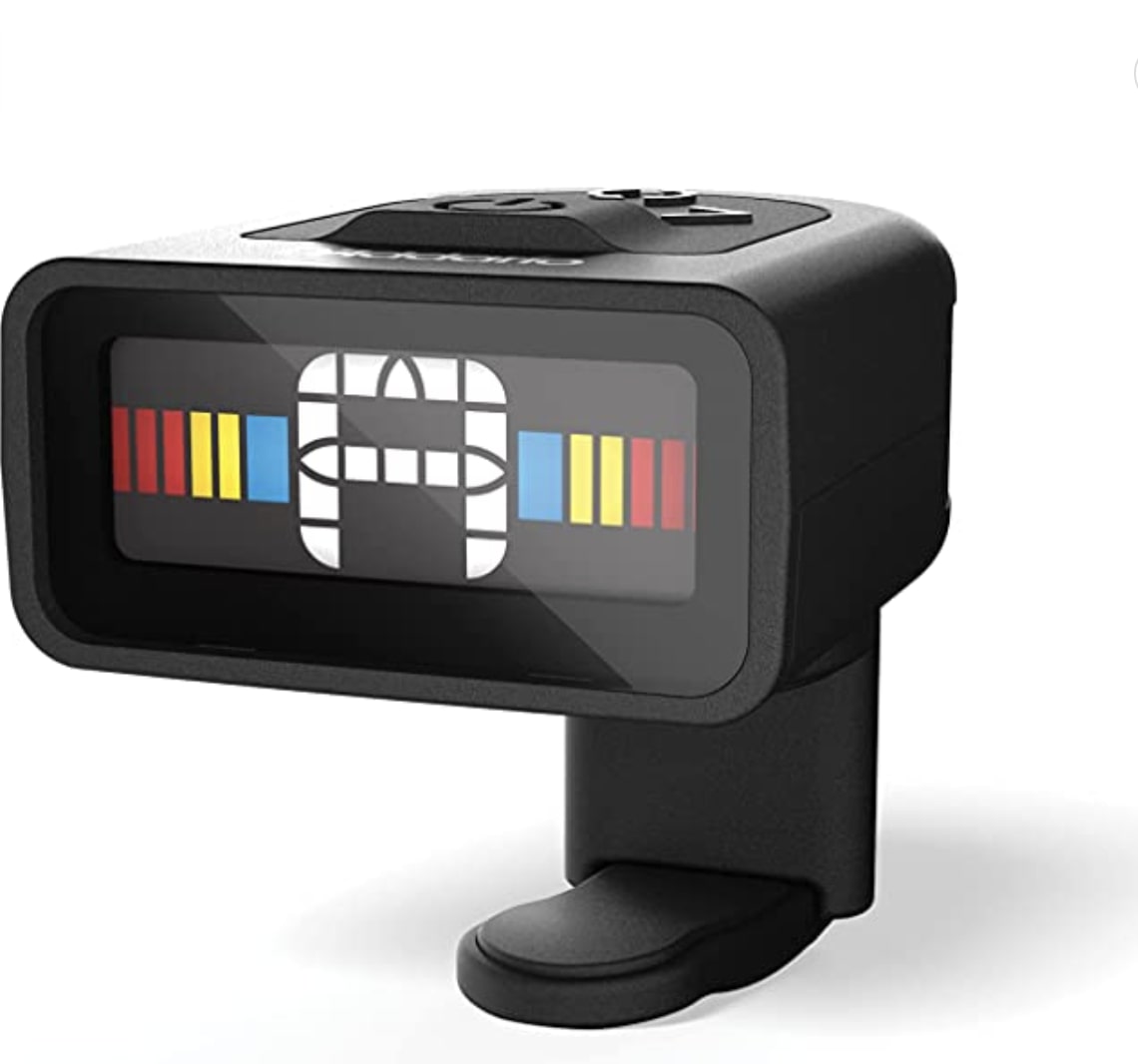 Whether you're reaping the benefits when learning guitar on your own with the help of blog posts or with an app that has online guitar lessons you can always improve technique and proficiency through concerted practice.
60% Off Guitar Tricks Full Access! Use coupon code: JOIN60
If you are someone who prefers a guitar app to help you while learning to play guitar, then see our list of guitar apps that we have reviewed.
Learning how to do this now will help you as you're starting to play beginner guitar songs. Playing an out of tune guitar is not an enjoyable experience. Once you have a reliable method of tuning the guitar you can start to get playing and having fun.
I also touch on the ideas behind standard tuning and the value of experimenting with alternative tunings.
Let's dive in!
---

How to Properly Tune a Guitar
The standard tuning for a guitar is E-A-D-G-B-E.
There are several useful ways of remembering which note corresponds to which string. Once you know which note you are tuning your strings to, it's time to start tuning!
This standard tuning for the guitar enables you to learn all the basic guitar chords and notes in their proper position.
As you become more advanced you will play around with alternative tunings. But the standard tuning will always be there as a foundation and will guide how you move around the fretboard.
Most electric guitarists use plug-in/pedal tuners but it's also important to learn how to tune an electric guitar without an amp.
How To Tune A Guitar Without A Tuner
Tuning the guitar by ear is the common method of tuning the guitar and is the most valuable lesson to learn as a beginner. You will develop your ability to recognize pitch and it will help you understand harmony as well.
With this method, you are tuning the guitar to itself. It is important to learn to tune the guitar this way, as it helps your ear to hear pitch variations and relationships between notes.
Here is a step by step walk-through of how to tune the guitar without a tuner:
1. You tune your guitar by turning the pegs on the side of the guitar's headstock. So before you begin to tune the guitar, check your pegs and familiarize yourself with how they turn. This should be similar whether you are tuning an electric guitar or an acoustic guitar.
2. Low E string – This method requires the low E string to be in tune already. It is a good idea to tune your E string to a piano's E for reference. If you do not have a piano available your reference pitch could come from another guitar as well.
3. A String – Play the fifth fret on the Low E string- this is an A. Tune your A string to this note as they should sound the same. This is the method that will be used to tune the rest of the strings.
4. D String – Play the fifth fret on the A string. Tune your D string to this note as they should sound the same.
5. G String – Use the same method to tune the G string.
6. B String – The method changes slightly to tune the B string. Instead of tuning the B to the fifth fret of the G string, you should play the fourth fret to find the pitch for the open B string.
7. High E String – To tune the high E string we return to the original fifth fret method.
About the frets, you need to remember this method is also called the '55545'.
If your guitar has six strings then you should be using this method to keep your guitar in tune. Some people may find it more intuitive than others. Even if you struggle to begin with it is a skill worth persevering with.
Now that you've learned how to tune an electric guitar by ear and to itself, it's time to have a look at electric tuners.  In the future, you'll probably tune your guitar with an electric tuner more than you tune it by ear.
It's important not to forget this skill as it is a valuable way of improving your pitch ear training.
SEE ALSO: Learn Guitar With Apps: The 11 Best Ones To Use Today

---

Electric Guitar Tuning with a Tuner
If you want an easier way of tuning your guitar, you can opt for one of many electric guitar tuners. Over the years the industry has developed many inventive electric tuners to make your tuning experience easier and more precise.
There are three different types of tuners:
microphone-based tuners,
vibration-based tuners, and
plug-in/pedal tuners.
All have their respective pros and cons and all are widely available and relatively easy to use. You can decide which one to use based on what you want from your tuner.
SEE ALSO: The Top 9 Techniques For Practicing Electric Guitar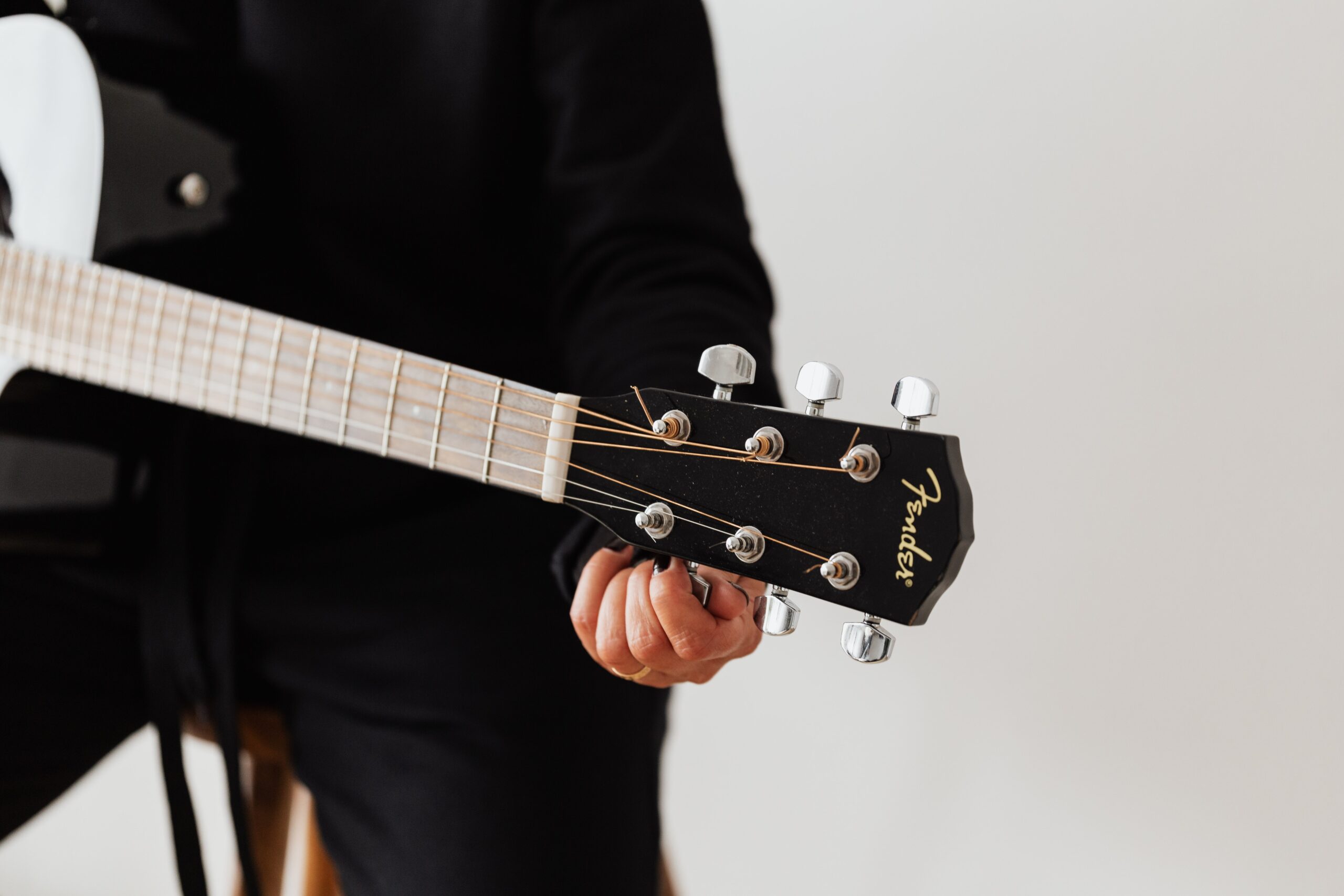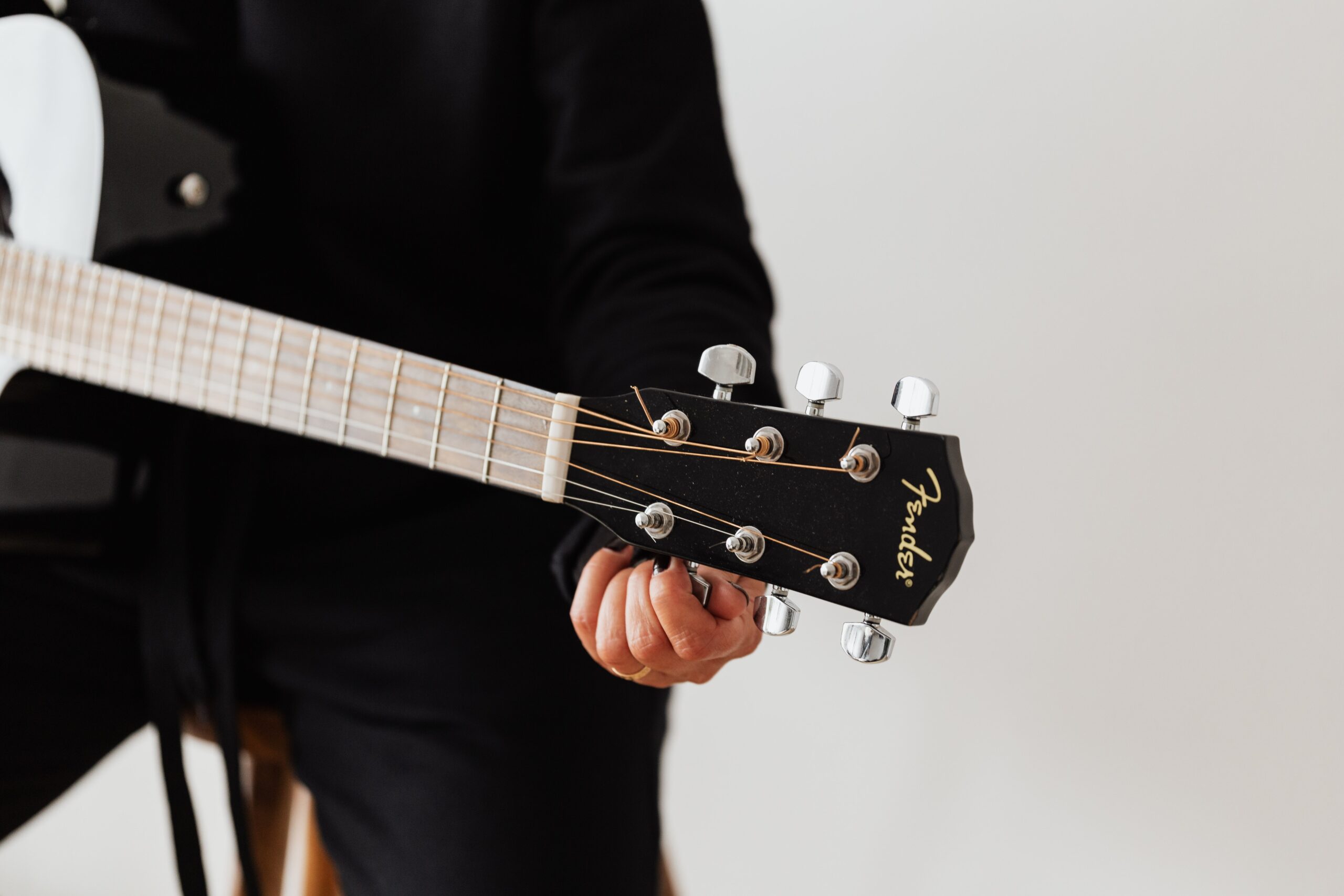 1. Microphone-based tuner
Microphone-based tuners are a great addition to your guitar accessory collection. They're especially useful if you are tuning an electric guitar.
As the name suggests, these kinds of tuners pick up the sound of each string via a microphone. Most have a simple interface and a display that clearly shows how close your string is to being in tune.
They are widely accessible and generally inexpensive. For a beginner, the simple display and logical usage make it the perfect entry point when it comes to tuning an electric guitar.
The only real downside with a microphone-based electric guitar tuner is that the microphone will pick up other noise. If you're tuning your guitar this way you'll need to find somewhere relatively quiet to do so.
Now you know how to tune an electric guitar with a tuner don't forget to set your pickup selector switch to the left. This will ensure that you don't have any rogue frequencies messing up your tuning process. When it comes to tuning it is all about small adjustments.
Some of these microphone-based tuners also have a jack input for your electric guitar.
If you choose a microphone-based tuner, I recommend the Korg CA-50. This tuner has a wide detection range and has marks provided to indicate pure major and minor third intervals. You can purchase these kinds of tuners online and in any reputable music store.
2. Vibration-based tuner
If you are worried about tuning your guitar in a noisy, place then you should consider using a vibration-based tuner for your electric guitar. These tuners clip on to the headstock of the guitar and detect the pitch of each note via vibrations.
Many of these clip-on tuners are small, convenient and make it easy to know when you are in tune, because the needle and interface usually light up. Tuning an electric guitar with a vibration-based tuner is a quick and easy method.
The only downside of the clip-on tuners is that they may seem like an ugly addition to the head of your electric guitar. For a lot of electric guitarists style matters. Thankfully, there are many other tuners that you can choose.


3. Plug-in/Pedal
Plug-in or pedal tuners may be the option you end up using most if you plan to play electric guitar on stage.
Whereas vibration and microphone-based tuners can be used on any guitar, plugin/pedal tuners are designed specifically with electric guitarists in mind.
You connect your electric guitar via a jack lead. The interface will give you an indication via a light or needle as to how close each string is to being in tune. The downside to these electric guitar tuners is that they are usually far more expensive than vibration or microphone based tuners.
I recommend the Behringer TU300 or the Boss TU3. Both of these models are popular among electric guitarists for a variety of reasons. They are reasonably priced, reliable, and make tuning an electric guitar exceptionally easy.
SEE ALSO: 13 Easy to Find Guitar Accessories You Will Absolutely Benefit From
---
Best Guitar Tuning Apps to Tune an Electric Guitar
You might also want to know how to tune a guitar with an app. If you have an electric guitar and a smartphone then finding the right tuning app will be important.
Finding a good app can make a huge difference when you are trying to set your electric guitar up before a gig or when there is a time limit to your prep.
There are many tuning apps available for free on Apple and Android app stores. But sometimes it's worth investing a bit of money to ensure you get a tuning app that is reliable, fast, and easy to use.
How to Tune a Guitar With An App
I always tune my electric guitar before starting a practice or a lesson with my Guitar Tricks app. Their tuner includes real guitar tones so that you know how every string should sound.
The software is reliable and the interface is intuitive. It is a no-fuss app that will get the job done for your electric guitar.
Click here to view this tuner.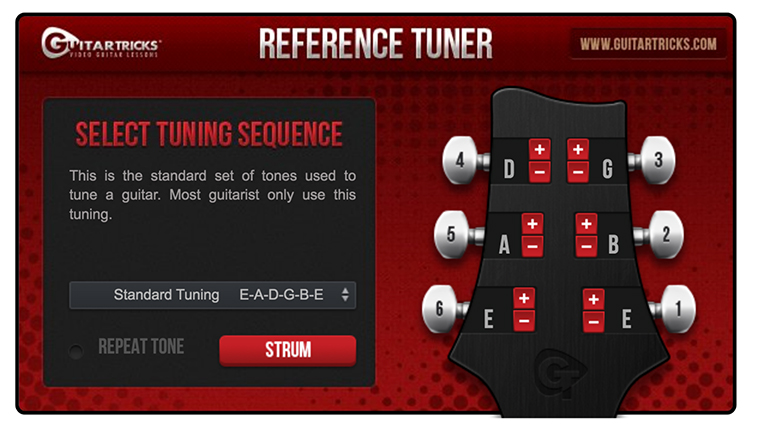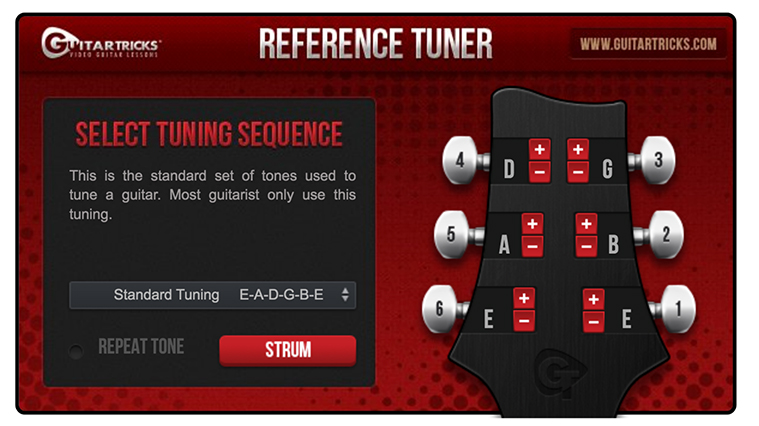 Below I've listed a few other tuning apps for both iOS and Android that have proved to be useful to many guitarists over the years:
Now that you know how to tune a guitar with an app we can have a look at some alternative tunings that you can experiment with.
---

Alternative Guitar Tunings
It's interesting to experiment with alternative tunings. Deviating from the standard tuning can uncover some hidden gems and refresh your playing.
Alternative tunings like drop-D are frequently used in genres like heavy metal. More genres like blues and classical have used alternative tunings for many years to great effect.
By experimenting with alternative tunings you will expand your ability to find new sounds on your fretboard. You must get the basics down before you start twisting the pegs.
Popular alternative guitar tunings include:
1. Drop D 
Often used in heavy metal and grunge music the Drop D tuning involved tuning the low E string down to a D. This simple tuning trick can open up a world of power chord possibilities.  Drop D tuning allows for fast transitions between chords and a deeper, heavier sound.
2. Open G
The Open G tuning was pioneered by Delta Blues players and later adopted by icons of the blues-rock genre like The Rolling Stones and Eric Clapton. A popular string tuning for open-G is  D-G-D-G-B-D. This tuning style enables you to play a G major chord on all six strings without fretting or using a capo.
3. Open D
Open D is another useful open major chord tuning. The open string notes in this tuning are D-A-D-F♯-A-D. The open-D tuning is a popular tuning for blues and slide guitar players because you are able to achieve full chords using a bottleneck. This tuning was also used by Bob Dylan in a number of his songs.
4. GABDEG
Are you a fan of Sonic Youth? If so then you should be familiar with this sound. This GABDEG tuning was popularised by the American rock band Sonic Youth. They were pioneers in the noise rock alt-rock genres.
If you know how to tune a guitar without a tuner then you can spend many hours tuning strings up and down in pitch to create interesting chord shapes and harmonies.
This tuning helps you explore rock and metal sounds. If you are going to play Sonic Youth songs or if you just want to experiment with some alternative tunings then you should try out this GABDEG tuning.
Sonic Youth put this tuning to good use in their song Teen Age Riot.
You now know how to tune an electric guitar so it is time to start experimenting! All of these tunings and many more can be used to reimagine the fretboard and revitalize your interest in the guitar.
As a beginner, it can be exciting and ultimately useful to spend time playing around with alternative tunings. It'll give you a good sense of the wide possibilities of the guitar and could lead you towards genres of music that may not have previously interested you.
---

Guitar Tuning As a Beginner
The tips I've mentioned above will help you to begin to understand how to tune an electric guitar. As a beginner, it can be a frustrating process to tune your guitar without assistance.
Now that I have laid out how to tune a guitar without a tuner all you need to do is practice. It will take some time in the beginning but perhaps one day you will be able to tune your guitar in a matter of seconds during a gig like the pros.
Tuning can also be particularly difficult if you have a cheap guitar that is prone to going out of tune quickly. Invest some time and money into getting a guitar that will suit you. Tuning shouldn't be too arduous if you are tuning a guitar you love to play.
Once you've got your guitar make sure that you follow at least one of the methods mentioned above.
As your skill level on the guitar rises, I encourage you to experiment with your own tunings. If you're writing or composing your own music, it's a valuable asset to be able to find new sounds through tuning.

What are some of your favorite alternative guitar tunings?
Share in the comments below!
---
Read Also
How to use a guitar tuner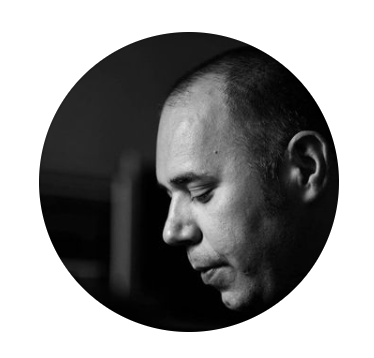 Marko is a passionate composer, producer, and multimedia artist with a Master of Music degree. His career involves performing, creating, and producing his own music in his home studio using digital and analogue equipment. Marko is a multi-instrumentalist (he plays guitar, bass, piano, theremin, and other instruments). performs live acts and DJ sets, and works on feature and short films, documentaries, festivals, theaters, and government initiatives.