If you have just started playing the bass guitar, you have come to the right place. Practicing is hard. You may be frustrated with your practice techniques, and your skill levels may have begun to plateau.
Fear not:
We're covering some of the best techniques for practicing bass guitar.
Whether it is learning an exciting new technique like slap bass or dedicating more time to practicing with a metronome to nail your timing, there is always room for improvement. Engaging with new techniques and habits can make practicing bass guitar refreshing and more rewarding.
We want you to get the best you can out of your instrument. The bass guitar is an essential instrument in various genres.  Also, if you put the techniques and habits outlined below to work, you will improve your bass playing.
Bass Guitar Techniques
Whether you're reaping the benefits when learning guitar on your own with the help of blog posts or with an app that has online guitar lessons you can always improve technique and proficiency through concerted practice.
60% Off Guitar Tricks Full Access! Use coupon code: JOIN60
If you are someone who prefers a guitar app to help you while learning to play guitar, then see our list of guitar apps that we have reviewed.
---
The Best Way To Learn Bass Guitar
1. Practicing with a Metronome
It's easy to lose focus when practicing specific bass techniques. Often, the first thing that goes when you are practicing poorly is your timing. This dilemma can be solved by practicing with a metronome. You will improve your playing by sharpening your focus, and over time certain rhythms will become second nature.
The bass is often a vital part of the rhythm section. Staying in the pocket and becoming one with the drummer will be easier if you practice with a metronome. Ultimately, you will develop an internal metronome and an innate sense of rhythm. For now, practicing with a metronome is one of the best ways to improve your bass guitar skills.
Slow practice is the key to getting better, and working with a metronome is the best way to do this. Also, if you are trying to learn a difficult passage or a tricky lick, playing it slowly along with a metronome is a great method. As your performance of the passage improves, you can gradually raise the tempo with your metronome.
You must incorporate metronome assisted practice into your daily routine. You will feel the benefits of practicing slowly and with a rhythmic focus almost immediately.

---

2. Scales, Scales, and More Scales
Yes, they may seem boring and monotonous, but they are important. Scales are the foundation of so many music lessons for a reason. They are the best way of learning how different notes interact with each other. Moreover, you will improve your overall music knowledge and your bass technique by dedicating time to practicing scales.
Your bass practice schedule should be chock full of scale practice, including:
Major
Minor
Diminished
Half diminished
The sequence of notes in a given scale should become second nature to you.
Whether you play a four or five-string bass, practicing scales is a great way to learn how to navigate the bass with your fingers.  Hopefully, once you have mastered the basic major and minor scales, your bass guitar finger placement will become easier.
Playing bass practice scales repeatedly is not as fun as playing along with your favorite songs or learning specific licks, but it is even more valuable. There are a variety of scales to learn and a variety of ways to become comfortable with them. Furthermore, you can learn by ear how the intervals sound or memorize the root note's movement. Regardless of your skills on the bass, practice scales should be a priority.
---
3. Plucking
There are many ways to pluck the strings of your bass. The technique you use is probably the one you were taught by your first teacher or the one that came naturally when you first picked up the bass. But it is important to explore a variety of techniques. By diversifying your plucking styles, you will improve your bass playing.
There are several things you can work on when changing your plucking style. It is important to pay attention to your hand's position, alternating your fingers, and how hard you pluck the strings. All of these will affect the sound and dynamics of your playing.
Adjusting your plucking technique also includes experimenting with different muting methods. Whether you choose to mute with your palm, your ring finger, or your fret hand, it is important to incorporate different approaches into your practice routine.
Experimenting with plucking the bass guitar for beginners is an exciting way to bring variety into your playing. For a more in-depth look at the many ways you can pluck the bass's strings, we would recommend StudyBass's look at plucking.
---

4. Slap Bass Playing
If you are looking to get funky with your bass playing, slap bass is a vital weapon to have in your arsenal. Commonly heard in funk music, slap bass is hitting the bass strings to produce a more percussive sound. Moreover, this sound is achieved by slapping with the thumb and popping with the fingers.
Different bass players use slap bass in a variety of ways to create funky and percussive grooves. Whether you model your playing after Flea, Bootsy Collins, or Nathan East, studying the masters and how they slap bass is plenty to be learned.
It is also worth mentioning that slap bass is particularly suited to the funk genre but is not exclusive. Even if you play bass in a rock band, a pop unit, or a folk quartet, it is also useful to have various skills at your disposal. Also, practicing slap bass will help you become adept at adjusting the dynamics and tone of your playing.
Practicing slap bass is excellent for beginner bass guitar players because it is a tricky skill that is incredibly rewarding when mastered. Many of the most famous bass grooves require slap bass playing, so it is also crucial if you want to play along with your favorite songs.
---

5. Play Along with Backing Tracks
Finally, playing along with good backing tracks is an excellent way of elevating your bass playing. Not only will you learn to play specific tunes, but you will learn how to stay in tempo and on the pitch without having to play with a proper band.
Playing with a backing track is a way of fine-tuning your bass playing without embarrassing yourself in front of other musicians. Many good backing tracks can be found on Youtube. Even more, it can be found in CD form along with study books.

Practicing bass guitar alone can sometimes become tedious. But playing along with a backing track takes away this boredom and provides you with the immediate satisfaction of a full sound. You will be able to hear where and when you are making mistakes quickly. Practicing bass guitar with a backing track will keep you from getting complacent and falling into bad habits.
There is a wealth of backing track resources out there, but you should be careful in selecting. Some backing tracks may be in a different tempo or key to how you should be playing the song. As long as you're practicing bass guitar with tried and tested backing tracks, you should be on the way to improving your bass playing!
---

6. Muting the Strings
Some of your bass guitar practice should be dedicated to stopping unwanted notes from ringing out. Unfortunately, this is a common thing on electric instruments like the bass.
To prevent off-key resonance and annoying buzzing, you need to learn how to mute your strings. This is one of the key bass guitar techniques that is simple to understand and valuable in the long run.
Open-string muting is key to ensuring that your bass notes sound clear. You can mute strings with both hands. During your bass guitar practice sessions, you should focus on muting the notes below the note you are playing with your plucking hand.
You can also work on muting the strings above the note you are playing with your fretting hand.
Muting is an important bass finger technique to learn because it prevents unwanted notes and adds a percussive element to your playing. It can be a frustrating technique to master, but you must try and nail it early on.
7. Learning Songs
Many of these techniques should be in service of being able to play songs. Learning songs should be the bulk of your bass guitar practice as you progress.
It is the best way to feel good about your bass playing and a place where you can be creative.
As a beginner, it is important to enjoy yourself. Pick some of your favorite songs, get some sheet music, and start listening.
Through learning songs, you will be able to expand your skillset. You will learn things through great tunes that you may have taken longer to know if you just did scales.
Learning songs also gives you a great sense of accomplishment. This is important because it will keep you coming back to the guitar to learn the fundamentals. Memorizing scales, playing with a metronome, and learning songs all go hand in hand.
SEE ALSO: 13 Easy Beginner Guitar Songs That Will Make You A Rockstar
---

8. Playing with Other Musicians
This is not a specific technique, but it is an integral part of a bass practice worth mentioning. Playing with other musicians is a vital part of your progression as a bass player.
You will only know how good you are when you are playing with a drummer and another guitarist. Find some musicians that you get along with and just jam. This is where you can hone those other techniques.
Alongside a drummer, you can put your metronome work into a real setting. In addition, you will be able to work on rhythm and timing better with other musicians than on your own. You need to do both, but you should prioritize playing with good musicians when you can.
Playing in live situations with other musicians will also teach you when not to play. Listening to the groove and fitting in that groove will help you become a better bass player.
Michael League, bass player and bandleader of Snarky Puppy, has some excellent advice for bassists learning to play with other musicians.
9. Ear Training
Last but not least: ear training. This is an underrated skill. Having a right ear is as essential as having fast fingers on the fretboard. Moreover, ear training will allow you to be a sensitive player, and your bandmates will appreciate it.
The best way to train your ear is by repetition. Listen over and over again to other bass players. Furthermore, listen to licks and riffs that catch your ear.
Training your ear is a technique that will improve all the other techniques that you try to learn.
The best thing about ear training is that you can do it anywhere. When you are commuting or on a lunch hour, you can listen to a bass part and let it settle in your brain.
---

Keep Playing Your Bass Guitar—Practice Makes Perfect!
Hopefully, the above tips have given you a good idea of how you should be practicing bass guitar. You must develop your routine and become comfortable with the techniques that work best for you.
The worth of different techniques and habits will become apparent with time. Perhaps for some people, it is worth spending more time practicing your plucking and slapping techniques. But for others practicing with a metronome to improve your timing will be of greater importance.
Alongside the tips discussed above, it is also worth mentioning the value of bass guitar lessons from professional music teachers. Furthermore, another common habit that musicians have picked up in recent years is learning from tutorial videos. Youtube is a great resource, and if you want to learn bass guitar, you should take advantage of the teaching available.

We would recommend:
We wish you all the best in your musical endeavors. Hopefully, you can use the advice above to take your bass playing to the next level!
How have you worked to improve your bass guitar playing?
Share in the comments below!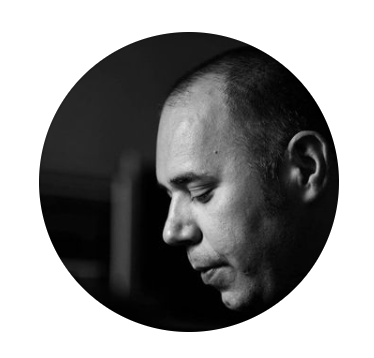 Marko is a passionate composer, producer, and multimedia artist with a Master of Music degree. His career involves performing, creating, and producing his own music in his home studio using digital and analogue equipment. Marko is a multi-instrumentalist (he plays guitar, bass, piano, theremin, and other instruments). performs live acts and DJ sets, and works on feature and short films, documentaries, festivals, theaters, and government initiatives.