The G7 guitar chord, formally known as the G Dominant Seventh, is an essential chord that pops up in many genres of music, from blues and jazz to pop and rock.
Its distinct sound adds a splash of color and tension that can beautifully resolve to a consonant chord, making it a favorite among many guitarists.
In this blog post, we'll explore the structure of the G7 chord, its different variations, and how it's used in music.
What is a G7 Guitar Chord?
The G7 guitar chord is a type of seventh chord. A seventh chord is a triad, which is a three-note chord, with an added seventh note. In the case of the G7 chord, the root note is G.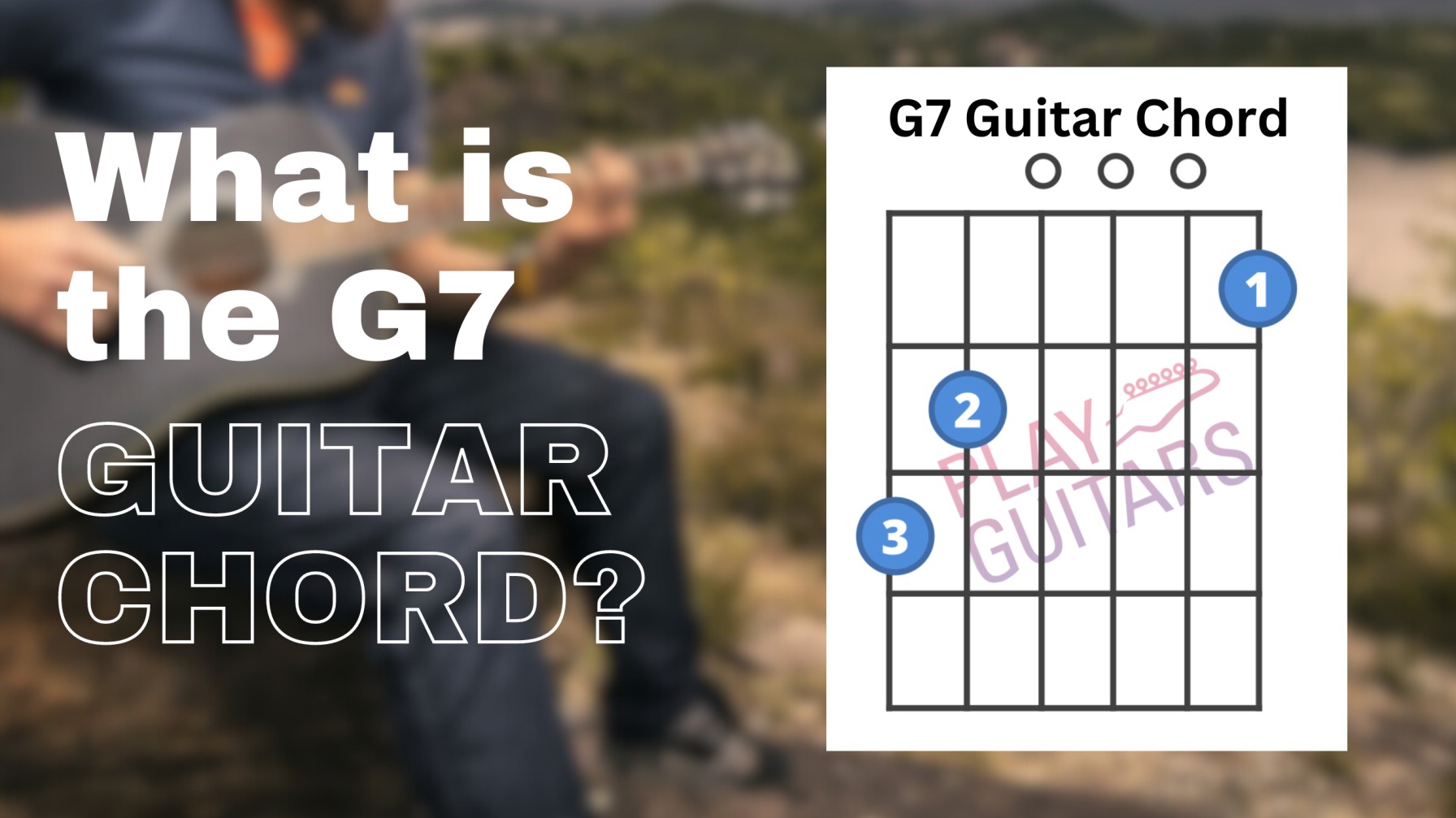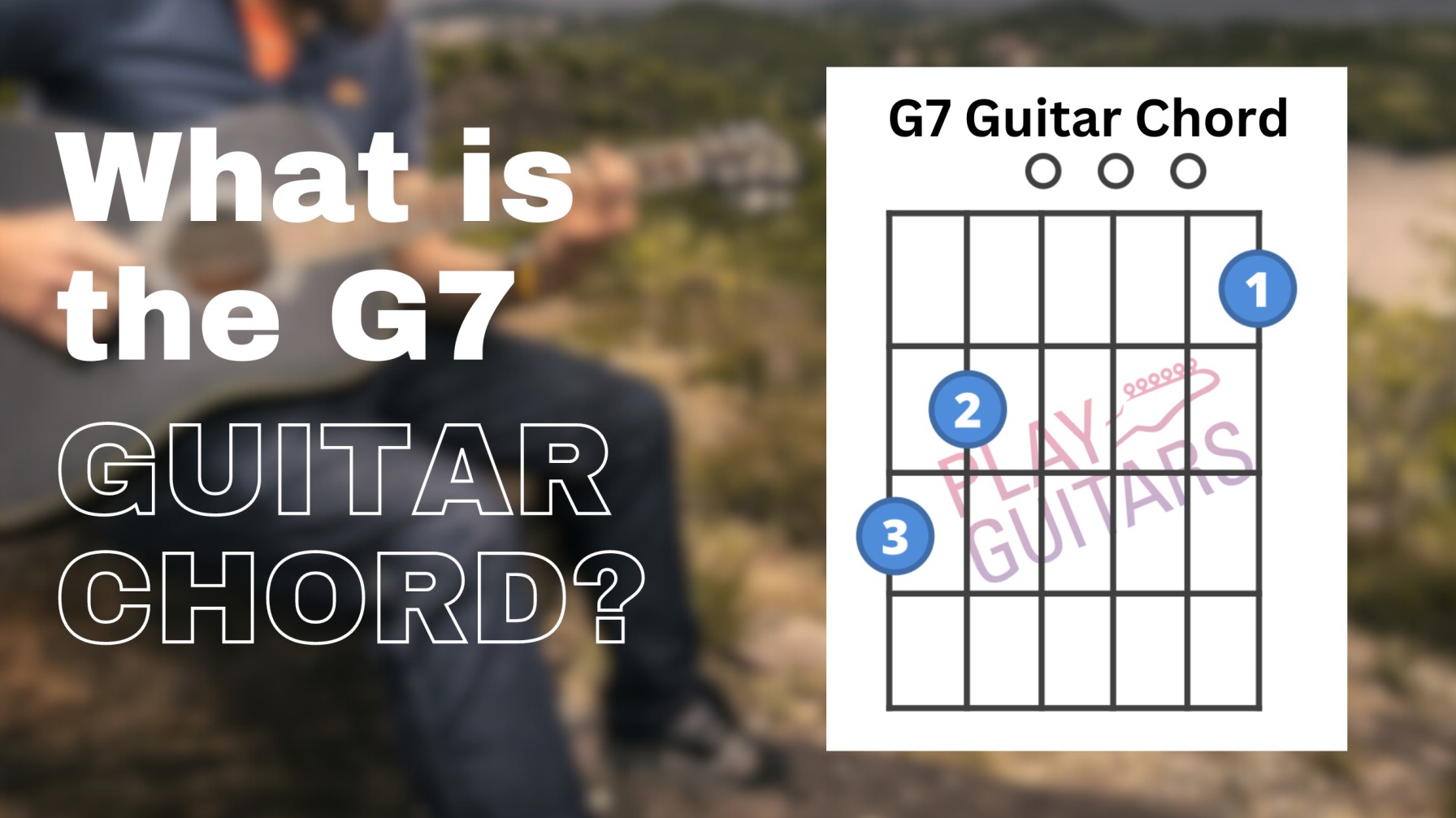 The other notes in the chord are B (the major third), D (the perfect fifth), and F (the minor seventh). These notes create a rich, full sound that's a bit more complex than a simple major or minor chord.
When playing a G7 on a guitar, one common fingering is:
1st string: F (1st fret)

2nd string: Open (D)

3rd string: Open (G)

4th string: B (2nd fret)

5th string: G (3rd fret)

6th string: not played
This way of playing G7 is not the only one. There are many other variations of the G7 chord, and each of them brings its own flavor to the mix.
60% Off Guitar Tricks Full Access! Use coupon code: JOIN60
How to Play the G7 Chord
Like many guitar chords, the G7 can be played in various positions on the neck and with different fingerings. Let's discuss a few of these variations.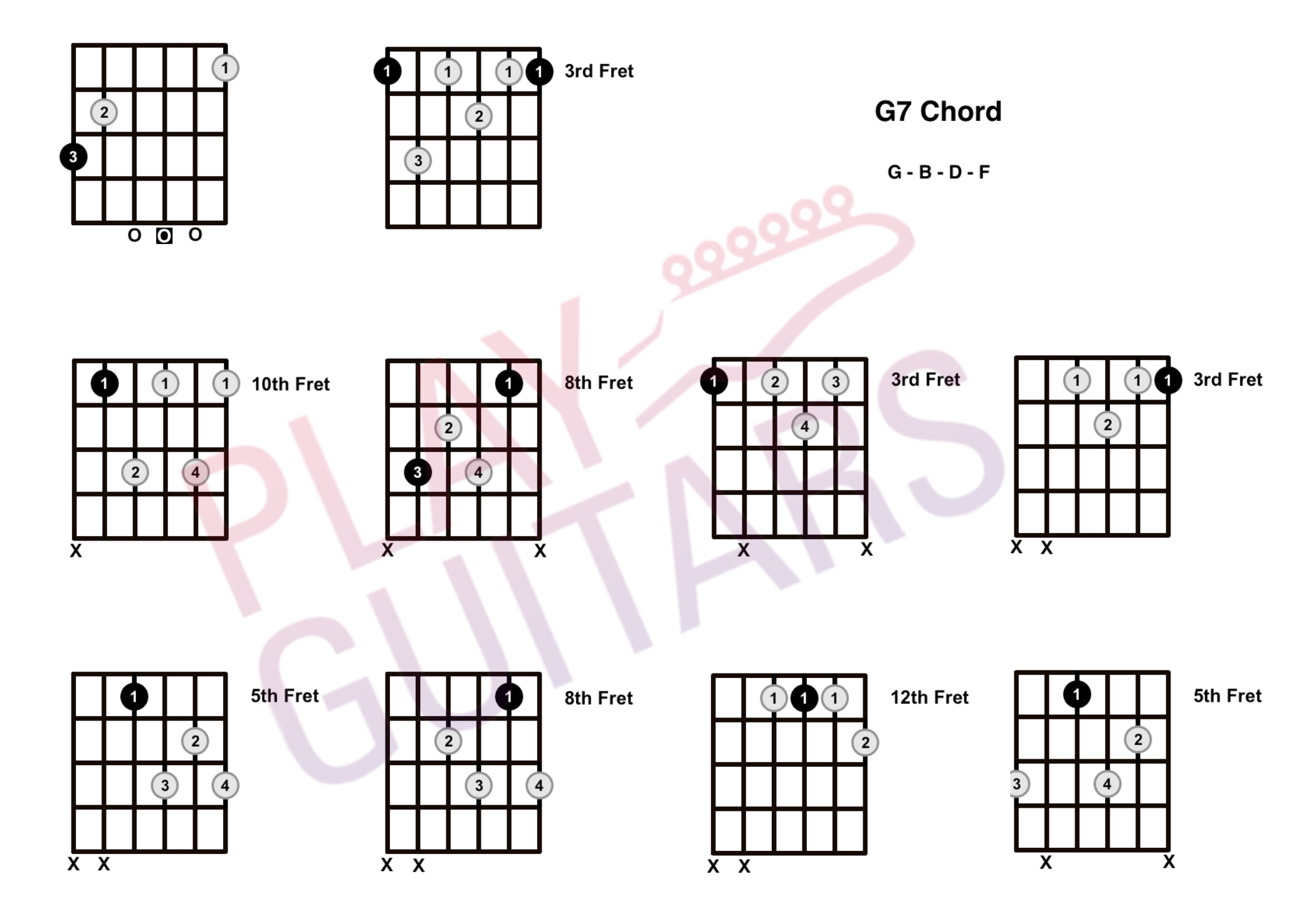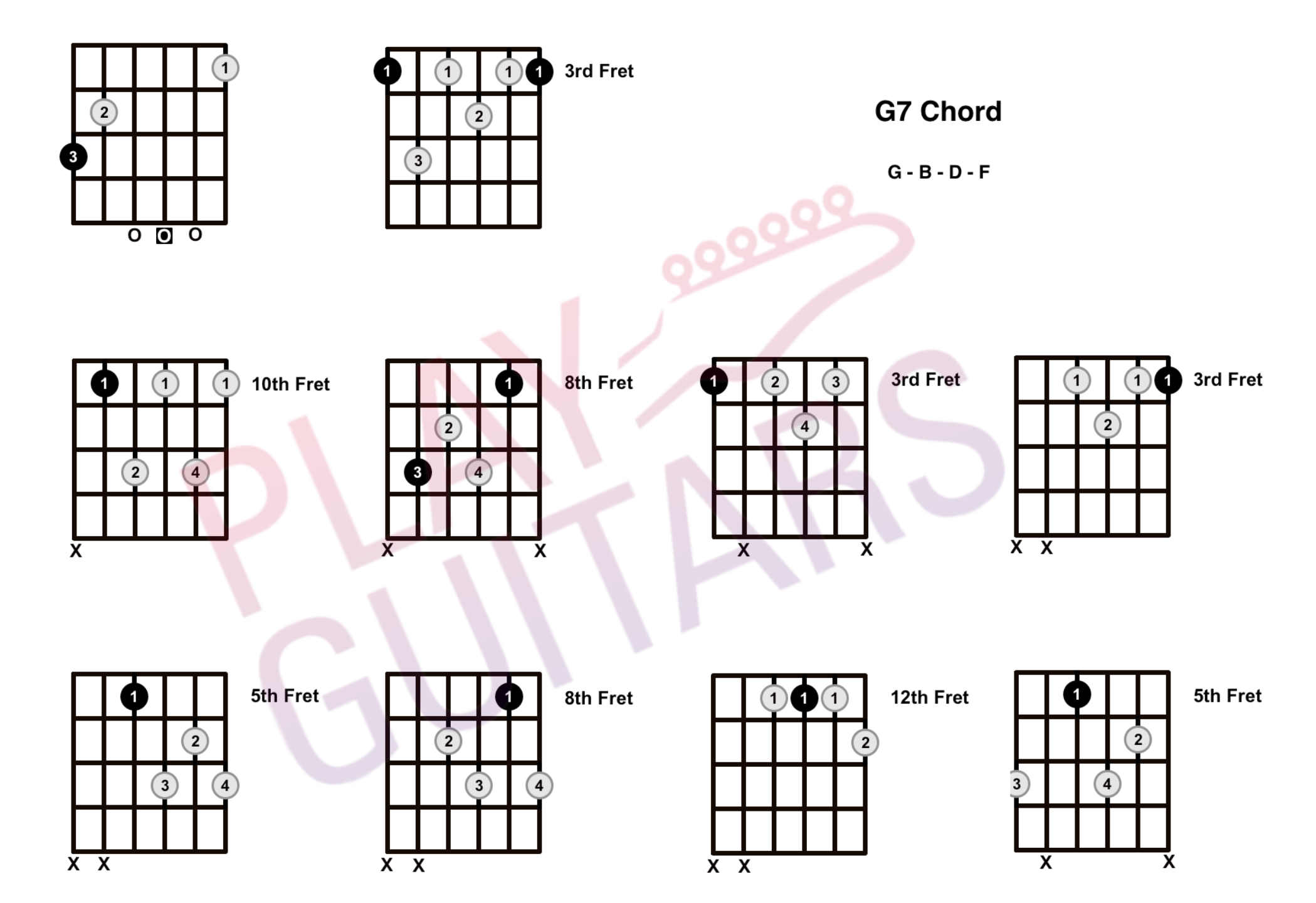 G7 Barre Chord (3rd fret): 
This version of G7 is a barre chord formed by barring all of the strings at the 3rd fret with your index finger and then adding the other notes of the G7 chord with your other fingers. 
It gives a fuller and more resonant sound than the open G7 chord.
G7 (10th fret): 
This version of G7 is also a barre chord, but it's played up at the 10th fret. 
It has a higher pitch than the previous versions and can be useful for adding variety to your playing.
D/G (open position): 
This chord is technically a D major chord with a G in the bass, but it can function as a G7 in certain contexts. It's an easy chord to play and can be a good alternative to the standard G7 chord.
These are just a few of the many ways to play a G7 chord. Experimenting with different versions can add variety and depth to your playing.
We encourage you to play the video below for more in-depth knowledge;
The G7 Chord in Music
The G7 chord is often used in a V7-I progression, where it serves as the dominant chord (V7) resolving to the tonic (I). In the key of C, for example, the G7 chord is the dominant chord, and it often resolves to a C major chord. This creates a satisfying sense of resolution and is a cornerstone of many pieces of Western music.
In blues music, the G7 is often used as part of the standard 12-bar blues progression. In a G blues, the G7, C7, and D7 chords are the main players, creating a gritty, soulful sound.
In jazz, the G7 chord can be altered or extended with additional notes to create even more complex and colorful sounds. These can include the G9, G13, and even G7b9 or G7#9 chords.

G7 Chord in Popular Songs
The G7 chord is a staple in popular music and features numerous hit songs across various genres. Here are a few examples of songs that prominently use the G7 chord:
"Osez Joséphine" by Alain Bashung​

"Thank U" by Alanis Morissette​

"When You Say Nothing At All" by Alison Krauss​

"Achy Breaky Heart" by Billy Ray Cyrus​

"All The Small Things" by Blink 182​

"I Really Like You" by Carly Rae Jepsen​

"Candyman" by Christina Aguilera​

"Bad Moon Rising" by Creedence Clearwater Revival​

"Up Around the Bend" by Creedence Clearwater Revival​

"Breakfast At Tiffany's" by Deep Blue Something​

"Walk Of Life" by Dire Straits​
Each of these songs showcases the G7 chord in its own unique way, underscoring the versatility of this chord.
G7 Chord Practice Exercises
To master any chord on the guitar, including the G7, you need to practice regularly and systematically. 
Here are some exercises to help you get comfortable with the G7 chord:
Chord Transition Exercise: 
Practice transitioning between the G and G7 chords. The easiest way to switch between G and G7 is to keep your first finger on the F on the first string for both chords; for the G major chord, fret the G on string 1 with your fourth finger. 
Then, to get to the G7 chord, all you have to do is lift your fourth finger. You can also try muting the fifth string in both of these open chords, for a tighter sound​.
Barre Chord Practice:
Work on your barre chord skills by transitioning between G and G7 in the third position. Similar to the open position, you just lift your fourth finger from the G chord to get to G7. 
In this position, you're basically playing the same G7 shape, but doubling the flatted seventh with your fourth finger on string 2, fret 6. Experiment with sounding only the bottom or top four strings.
High Fret Exercise: 
If you're feeling adventurous, try some barre chords in the tenth position. This can be tricky to play, depending on your guitar. Remember that you don't need to include all five notes in each voicing​.
String Skipping Exercise: 
A good exercise to practice playing the G7 chord is string skipping. Play the G7 chord and then skip a string and play the next. This helps in improving finger dexterity and control.
Strumming Exercise: 
Strum the G7 chord using different patterns. Start with a simple down-up strum and then try more complex patterns as you get comfortable.
Step-by-Step Practice: 
Practice the chord one finger at a time. Put your first finger on the first fret of the first string, your second finger on the second fret of the fifth string, and your third finger on the third fret of the sixth string. Then strum all six strings. This will help you to understand the structure of the G7 chord and become comfortable with its shape.
Free Guitar Lessons Here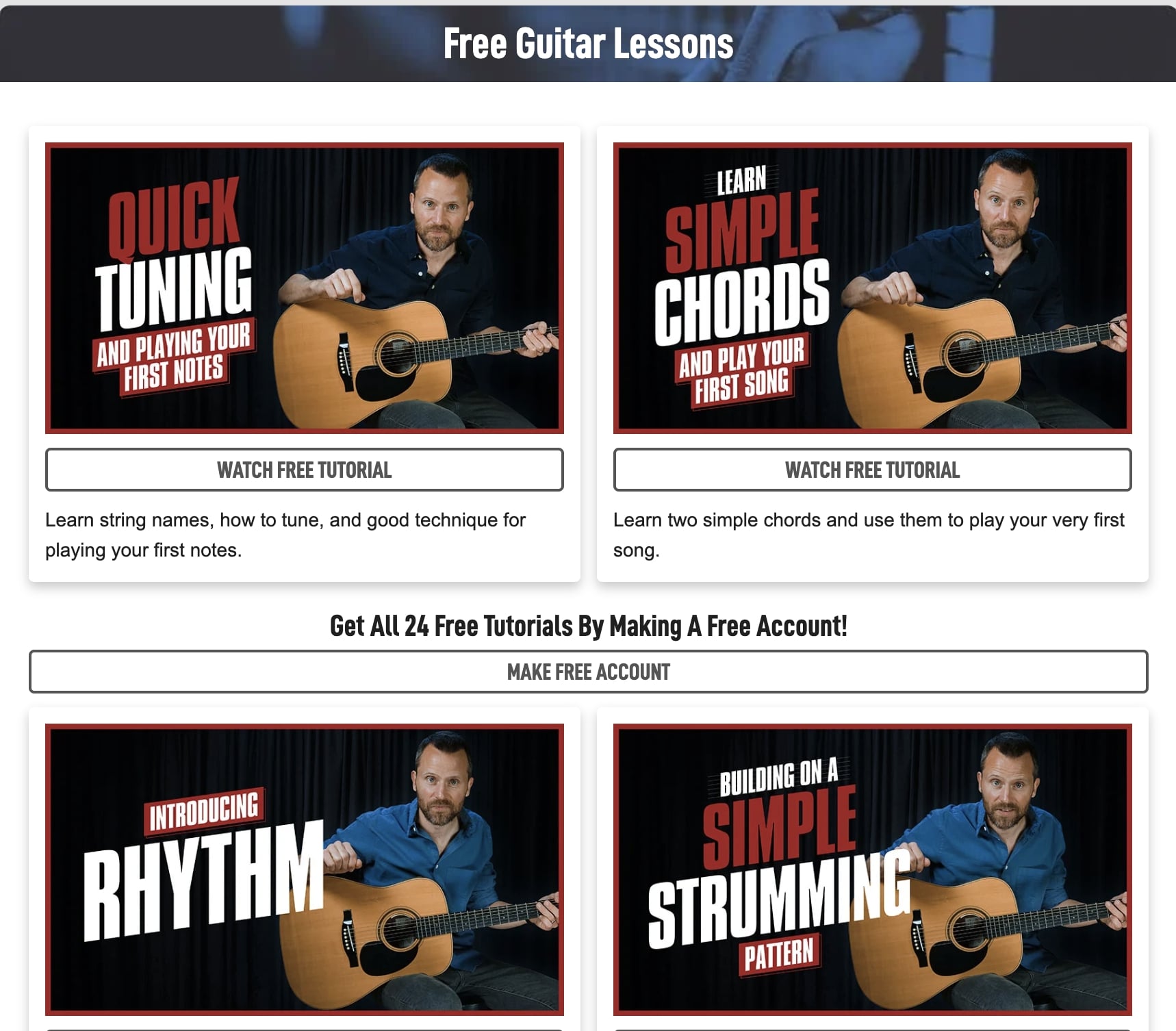 Conclusion:
The G7 chord, with its rich sound and strategic tension, is an indispensable tool in any guitarist's kit. Its versatility across musical genres and its ability to lend depth and color to a piece of music make it a favorite among many musicians. 
Whether you're a beginner just starting to explore the world of guitar chords, or a seasoned player looking to add more flavor to your playing, the G7 chord is a great one to know and master.
---
Reference:
Pass J. Joe Pass guitar chords. – Mel Bay Publications, 2010.
Tymoczko D. The geometry of musical chords //Science. – 2006. – Т. 313. – №. 5783. – С. 72-74.
Löchtefeld M. et al. guitAR: supporting guitar learning through mobile projection //CHI'11 Extended Abstracts on Human Factors in Computing Systems. – 2011. – С. 1447-1452.
Parncutt R. Revision of Terhardt's psychoacoustical model of the root (s) of a musical chord //Music perception. – 1988. – Т. 6. – №. 1. – С. 65-93.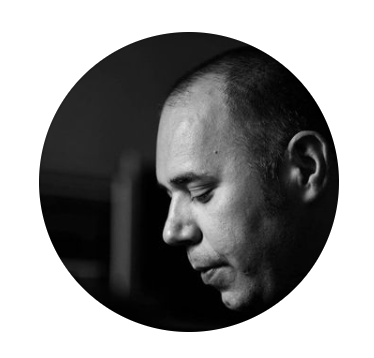 Marko is a passionate composer, producer, and multimedia artist with a Master of Music degree. His career involves performing, creating, and producing his own music in his home studio using digital and analogue equipment. Marko is a multi-instrumentalist (he plays guitar, bass, piano, theremin, and other instruments). performs live acts and DJ sets, and works on feature and short films, documentaries, festivals, theaters, and government initiatives.