If you are just beginning to learn guitar, you may be deciding whether to focus on learning from tabs or standard music notation. A few basic chords are all you need to get going. Many of the best and most memorable songs are built on three or four easy-to-play chords.
There are several ways to learn and ultimately it depends on personal preference. Whether you want to be a rock god, or you just want to play a few songs by the Beatles everyone has to start somewhere. Practice is all that is needed to learn guitar notes for beginners.
You can accomplish lots on your own but it does help to seek out expert advice and in-depth resources. There is plenty of help out there that caters to many different learning styles. The quickest way to progress is through practice and collaboration with other musicians.
Chords are made of notes, and songs are built on chords, so it is vital that you master the simple stuff before you start trying to play rock anthems or symphonies. Once you have the foundational knowledge in place you can then begin to expand your repertoire.
Whether you're reaping the benefits when learning guitar on your own with the help of blog posts or with an app that has online guitar lessons you can always improve technique and proficiency through concerted practice.
60% Off Guitar Tricks Full Access! Use coupon code: JOIN60
If you are someone who prefers a guitar app to help you while learning to play guitar, then see our list of guitar apps that we have reviewed.
Some notes are more important for beginners to learn than others. We want to draw attention to some of the ways you can memorize and internalize music techniques so that you can learn the important guitar notes for beginners.
Outlined below are a few helpful tips on how to learn guitar notes for beginners. We wanted to highlight the difference between tab and sheet music and discuss the pros and cons of both.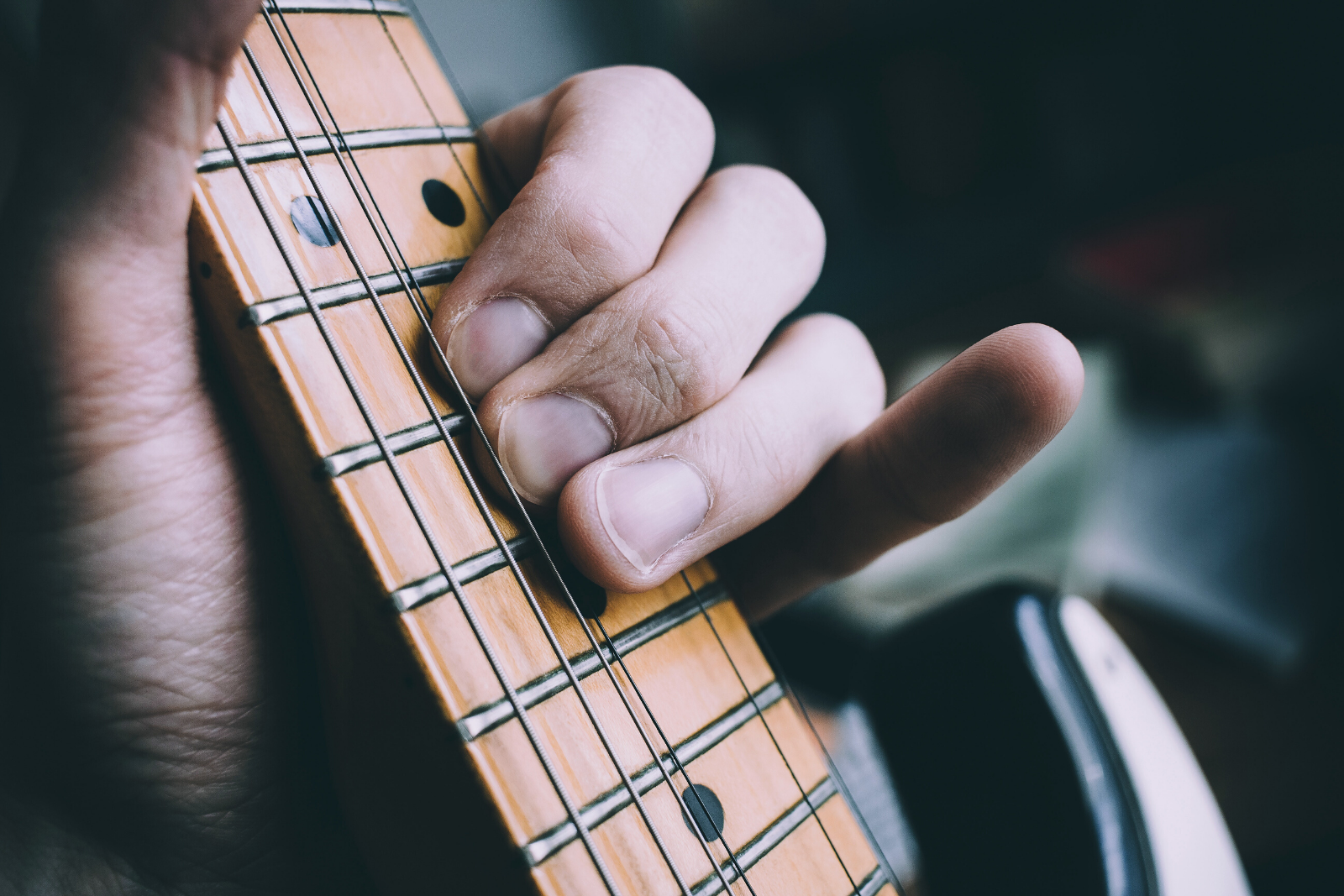 ---
Tabs or Sheet Music?
Which should you choose? Is it practical to learn both? Reading sheet music for guitar can be tricky but tabs may not provide the whole picture. Some guitarists have become great without ever learning how to read sheet music. So don't worry if you find it dispiriting at first!
Reading music and getting to grips with musical notation is like learning a new language. If you eventually become fluent in this musical language it can be used on a host of instruments and has great potential for application. Learning from guitar tabs is a totally different way of internalising music and is often the preferred route for beginners.
Reading sheet music can present a daunting challenge to most and many great musicians have succeeded without learning to read sheet music. Overall, sheet music allows the greatest understanding of a piece of music and how to play it but for a beginner guitar tabs will often suffice.
As a beginner, you can speed up your progress by listening well. Developing a good ear for notes and harmony will help you to learn sheet and tab music. You want to get to a stage where reading music is second nature. However, you have to be patient because learning a new language takes time and dedication.
SEE ALSO: 9 Attributes You Need To Have When Learning The Guitar
Figuring out guitar string notes and guitar keys for beginners can be accomplished more easily than twenty years ago thanks to the internet.
There are so many resources that offer a variety of ways to learn. Nevertheless, as a beginner, you have to make a decision at some point: tabs or sheet music?
---
Guitar Tablature
Learning from tabs is common and relatively simple. A tab sets out where the musician's fingers should be placed on the fretboard. The visual information corresponds exactly to what the musician should be doing physically. It is a good way for beginners to familiarise themselves with the guitar.
Tabs are readily available online. If you want to learn a song someone will have uploaded the tablature for the tune online. The accessibility is one of the great selling points for tabs.
Once a beginner understands the fretboard they will also be able to get to grips with tabs. It is a reliable and basic way of learning guitar notes that don't require deep or complex thinking.
There is only so much information that can be conveyed through tabs and that is perfect for beginners. Simple guitar chords and simple melodies can be written and read with relative ease, unlike sheet music that gives a broader sense of how a song should be played. Simple chords for beginners that require only two or three fingers on the fretboard are expressed clearly via guitar tablature.
In standard guitar tablature there are six lines representing the strings of a guitar. On the strings are numbers that indicate which fret to hold when playing that string and you read from right to left. It all makes sense and is relatively simple to understand.
Visually, guitar tablature is ideal for beginners because it directly describes the physical patterns one has to undertake while practicing. Unlike sheet music, you do not need someone to explain everything beforehand. Within a couple of hours of practicing you can get a good idea of how tabs work.
Pros
Tabs provide simple and easy visual information. This is vital for beginners because it is easy to become overwhelmed by all the new musical information. Tabs are straightforward for most novices.
Guitar tablature can be quickly interpreted by beginners. You do not need a long explanation to understand how guitar notes are depicted on tablature.
A lot of guitar tabs are easily accessible for free online. The quality of these tabs is not always the best, but most give a beginner a good starting point. They are often more accessible and inexpensive compared to sheet music.
If you already know what the song sounds like tabs can be a great method of quickly learning the fingering.
Tabs are an easy way to communicate with other beginner musicians. Playing with other musicians is important. If tabs facilitate better musical communication between beginners this is a good thing.
Tabs are limited and do not often provide the musician with a sense of the feel of a song. Without listening to the song it can be hard to know what it will sound like if you rely on tabs.
It is difficult to convey complex melodies and chord structures via tabs. If you overuse tabs you risk limiting your musical vocabulary which will make it harder to progress as a musician.
In most guitar tablature there is a lack of timing information. This can be detrimental to your learning experience, especially if you want to focus on rhythm.
Whilst there are plenty of available tabs online, the quality of these tabs can be poor and misleading. It is important to start out on the right foot. The abundance of resources sometimes means that it is easy to stumble across some tablature with mistakes.
---

Sheet Music
Sheet music is the best way of conveying musical information. Standard music notation depicts each note on a clef, provides the tempo, and often gives guidance as to the dynamics of a piece. It is far more comprehensive than guitar tablature when it comes to understanding the whole of a musical piece.
Sheet music allows for complex melodies, chords, and timings to be written and understood. It is useful to develop an understanding of standard music notation if you want to learn any instrument.
While providing a comprehensive vision of a piece of music sheet music also encourages interpretation. You can experiment within the parameters of the sheet music. As a beginner you will probably follow the notation but as you progress you can modify and experiment. This is a dynamic that sheet music caters to better than tablature does.
Learning to read music this way is not easy or quick. At first it may be difficult to grasp, especially for individuals beginning to learn guitar. Once you get over the initial hurdle of learning what each note on the staff is then you will unlock the ability to learn notes, chords, and songs more accurately than via guitar tablature.
Reading sheet music will improve your knowledge of music theory. While tabs are a perfectly acceptable way of reading music they do not expand your musical knowledge in the same way that sheet music can. As a beginner, sheet music can give you a better sense of harmony, rhythm, and dynamics.
Nevertheless, for a beginner learning basic guitar notes and simple guitar chords from standard music notation can seem frightening. It takes a long time to learn and practicing your first guitar chords via notation is not always the best option, especially for non-classical musicians.

Pros
Standard music notation is the most comprehensive way to visually depict a piece of music. Once you have learned to read music this way you will be able to hear every note, phrase, and melody in your head just by reading from the page.
Learning to read sheet music is an invaluable skill because it forms a complete musical language that can be applied to any instrument, not just the guitar. It is always valuable to relate your knowledge to other instruments. You will become a better guitarist if you are aware of the nuances involved in playing other instruments.
If you are intending to play music at a high level with other professionals, sheet music is the standard. Most professional classical and jazz musicians will have an in-depth knowledge of sheet music and musical theory.
Learning to read standard music notation will also help you communicate with other musicians. Collaboration is perhaps the best part of making music. Standard music notation can facilitate coherent collaboration which may enable you to make better music.
Sheet music is the quickest way of communicating musical information. If you need to learn a piece of music quickly, sheet music is the best way to do it.
Cons
Learning to read music notation is difficult and will take a long time to master. If you are impatient and not eager to learn then you will not go far down this route.
Unlike tabs, you will probably need someone else to teach you how to read sheet music. There are plenty of free resources but if you want quality tuition it may be expensive.
Musical pieces written in standard notation are not as easy to access. There are many websites that boast tabs for nearly every popular song, but you may find that the sheet music is elusive. And the times where you can find the sheet music you will probably have to pay to read it. This is not always possible for a beginner guitarist and it can be frustrating.
While valuable, reading music is not always necessary. Learning to read sheet music requires a significant investment of your time. So, make sure you have a goal in mind before you begin to learn.
Similarly, learning to read sheet music is more relevant for some genres than others. If you want to be a jazz or classical guitarist tabs will probably not be sufficient. However, if you just want to learn a few pop songs you will most likely be able to get by with tabs. So make sure you know what your priorities are before diving headfirst into hours of sheet music practice.


Learn How To Play Guitar Online with Fender Play: Free for 14 Days!

Rhythm First, Lead Second
If you truly wish to know how to learn guitar notes it is best to focus on learning rhythm guitar before you learn lead guitar. We know that you probably want to start rocking the melody but the rhythm is just as important.
Rhythm guitar is all about forming a base for the song. Holding down the rhythm section is an important skill to learn. Even when you graduate to playing lead guitar you will need to have your rhythmic skills ingrained in your head to succeed.
If you want to play music with other musicians you will have to train your rhythmic sense. Thankfully, it is one of the more simple elements for a beginner to practice and hone.
Your rhythm guitar will improve the more you play. Having a good rhythm is rewarding because you can become a dependable and fun musician that your bandmates can rely on.
Rhythm guitar is also a good way to learn basic guitar notes because you will be playing chords over and over again. Chordal playing and experimenting with chord progression is a great way to practice.
You will also improve your strumming and right-hand technique. Strumming and picking can often fly under the radar for beginners. Developing your right hand is equally as important as knowing how to navigate the fretboard.
There is no point in learning all the guitar notes if you don't know how to make them sound soft or percussive, full, or discreet. Learning rhythm guitar will help with the development of your right-hand technique.
Concentrating on rhythm guitar will teach you how to smoothly move around the fretboard. Moving up and down the fretboard without pausing is one of the key things for a beginner to learn. Then you can move on to playing complex melodies and crafting wicked solos!
To play lead guitar effectively you need to be aware of several things.
The key
The melody
A scale that works with the key of the song
On top of these key issues, you can also learn guitar notes that will help you to improvise and riff over the rhythm guitar. There is no better feeling than soloing over a tune. As a beginner learning how to solo is a good goal to set. It may take some time but it is definitely a goal worth pursuing.
Certain scales and chord progressions will help you to develop a musical vocabulary. Along the way, you will expand your knowledge of notes and their harmonic relationships. Alternating between rhythm and lead guitar is the best way to become a more complete musician.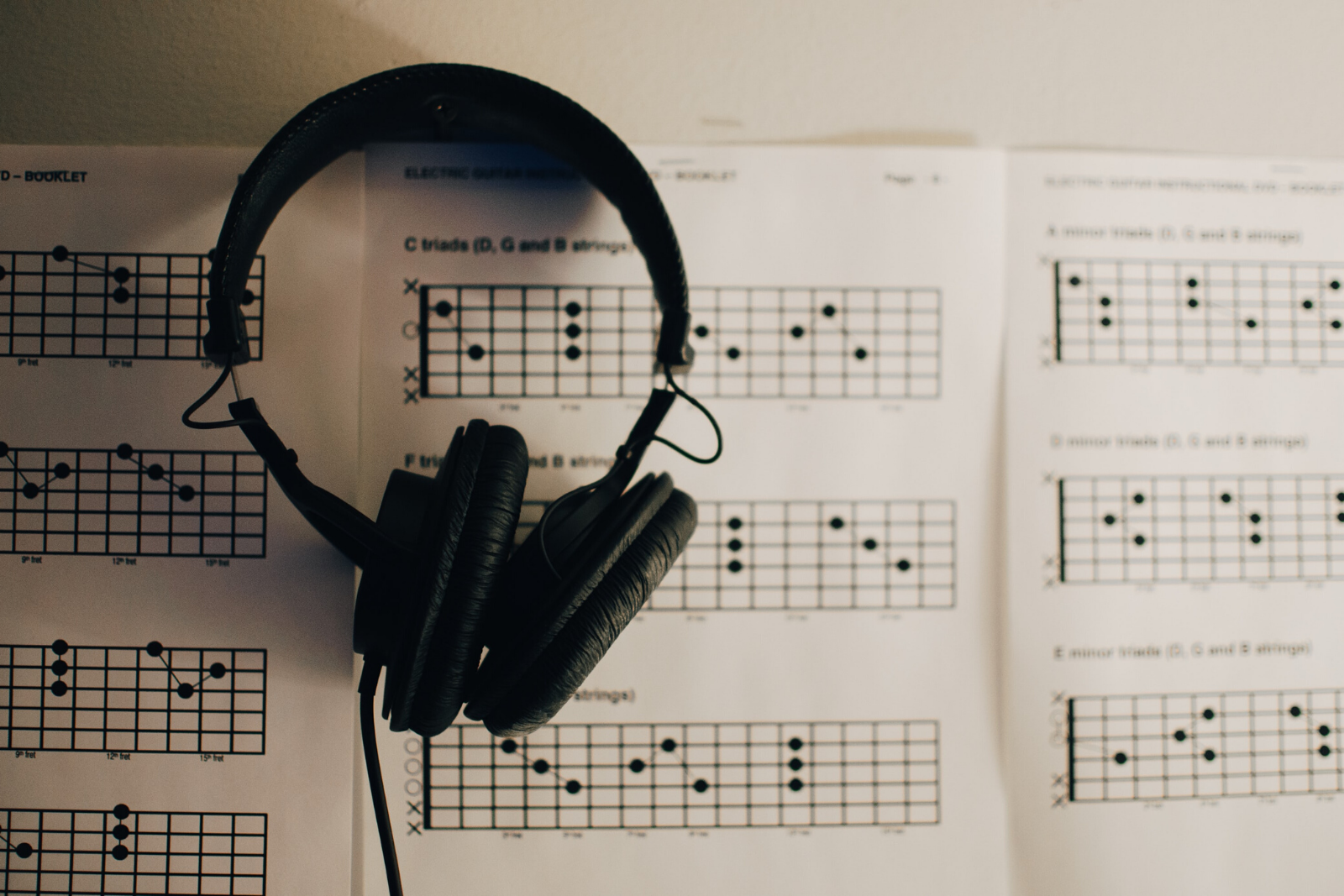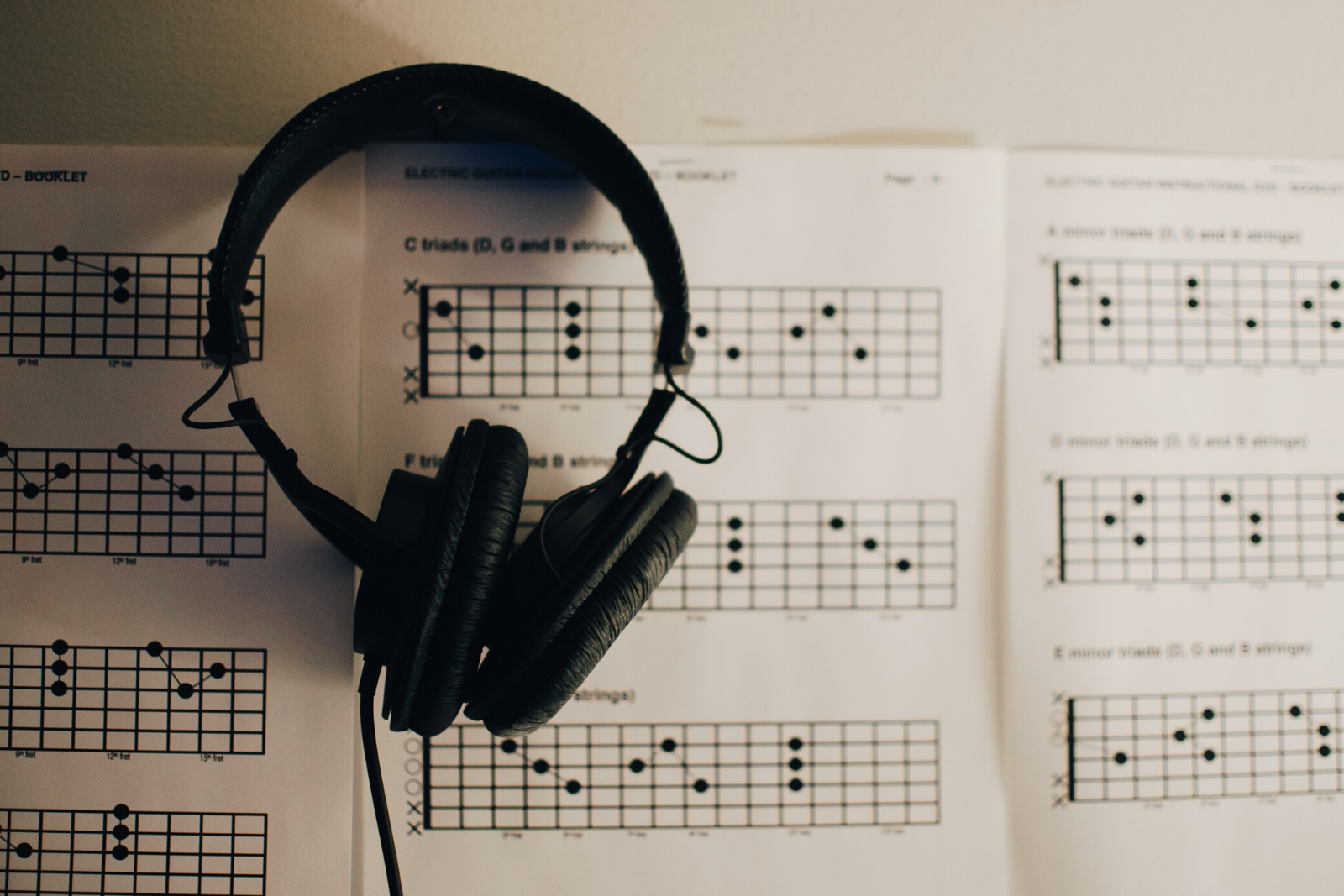 Striking a Balance
You must decide for yourself which method best suits your ability to learn basic guitar chords. Often it is about finding the right balance. Learning is an organic process that evolves with your interests. If your interest in the guitar stems from a fascination with classical music, then you may be more likely to favour learning from sheet music.
On the other hand, if you are interested in rock or pop tunes then it may be easier to learn electric guitar chords for beginners from tabs. Easy guitar notes are conveyed clearly in guitar tablature and the visual representation may suit your learning habits.
Here are some popular songs that may help you improve your knowledge of guitar notes:
These songs should give you an idea of how different chords and notes are used in different genres. They are songs that are suitable for novices and will enable you to learn some new chords and notes.

---

Playing by Ear
Eventually, having learnt the basics via guitar tabs or standard music notation you may be able to learn and play music by ear. For the average musician being able to play by ear is a highly desirable skill. Some people have an innate gift and others have learnt to play by ear through many hours of practice.
Even if you are a relative novice on the guitar, it might be helpful for your music development to begin listening with more intent. The important guitar notes for beginners are those that appear regularly in the songs they listen to. By spending time concentrating and listening to music you will develop your aural skills.
You will be able to hear an a/e guitar chord and know whether a melody is descending chromatically. You will notice a change in rhythm. It is a valuable skill to develop early on and will save you many hours of practice further down the line.
Having a keen sense of rhythm, harmony, and pitch is important to learning even the simplest guitar notes and chords. When you are learning how to play a song you have to deconstruct it. Training your ears as well as your fingers will help you pick up phrases, strange chords, and awkward rhythms more easily.
---

Keep Practicing!
Hopefully the above tips have given you a good idea of what to expect when starting out on the guitar. There are a host of great resources on the internet to help you make the most of your learning. If your practice is focused and consistent you will begin to hear great results.
The melodies and tunes that we all know and love are built on simple and catchy chord progressions that any beginner should be capable of playing with a bit of practice. Whether you decide to use tabs, sheet music, or both, practice is key.
It is important to use whichever method works best for you. Everybody has different ways of learning. If using tablature keeps you interested and helps you practice then use tabs. If you want to expand your musical vocabulary try reading sheet music. There are many paths to success.
Part of working out how to learn guitar notes is knowing your role and motivation in a band. Playing music with others is a great way of learning. You will learn a lot by playing rhythm guitar before moving on to play the more showy lead guitar melodies.
This article has focussed on guitar notes for beginners but if you have moved beyond this stage there are a host of other great learning resources on Play Guitars that can aid your musical journey. It gets easier the more you practice. So make sure you check out some of the more advanced tutorials and tips.
Good luck with your guitar practice and we wish you all the best in your future musical endeavours!
Do you favor tabs or sheet music?
Share with us in the comments below!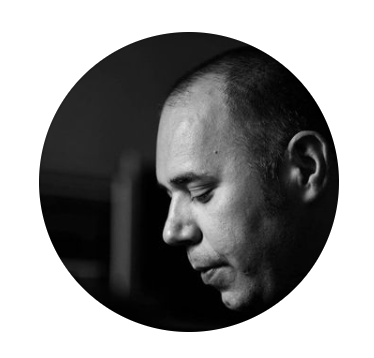 Marko is a passionate composer, producer, and multimedia artist with a Master of Music degree. His career involves performing, creating, and producing his own music in his home studio using digital and analogue equipment. Marko is a multi-instrumentalist (he plays guitar, bass, piano, theremin, and other instruments). performs live acts and DJ sets, and works on feature and short films, documentaries, festivals, theaters, and government initiatives.