Are you feeling like you need a guitar teacher to give you guitar lessons? Sometimes it can be difficult to find the right instructor. If you want to learn to play guitar, you need to have an instructor that is capable, motivated, and experienced.
There are many ways to learn guitar in the modern world. You are as likely to find good teaching online as you are at a local music school. The internet creates accessibility for novice musicians, which means it is easier now to find the right instructor than it has ever been.
To find the right instructor for guitar lessons, you need to assess your ambitions and know what to look for in a teacher. It is worth weighing up the merits of private instruction vs group lessons. Similarly, you should assess the value of online teaching against in-person tutorship.
Whether you're reaping the benefits when learning guitar on your own with the help of blog posts or with an app that has online guitar lessons you can always improve technique and proficiency through concerted practice.
60% Off Guitar Tricks Full Access! Use coupon code: JOIN60
If you are someone who prefers a guitar app to help you while learning to play guitar, then see our list of guitar apps that we have reviewed.
Find Guitar Lessons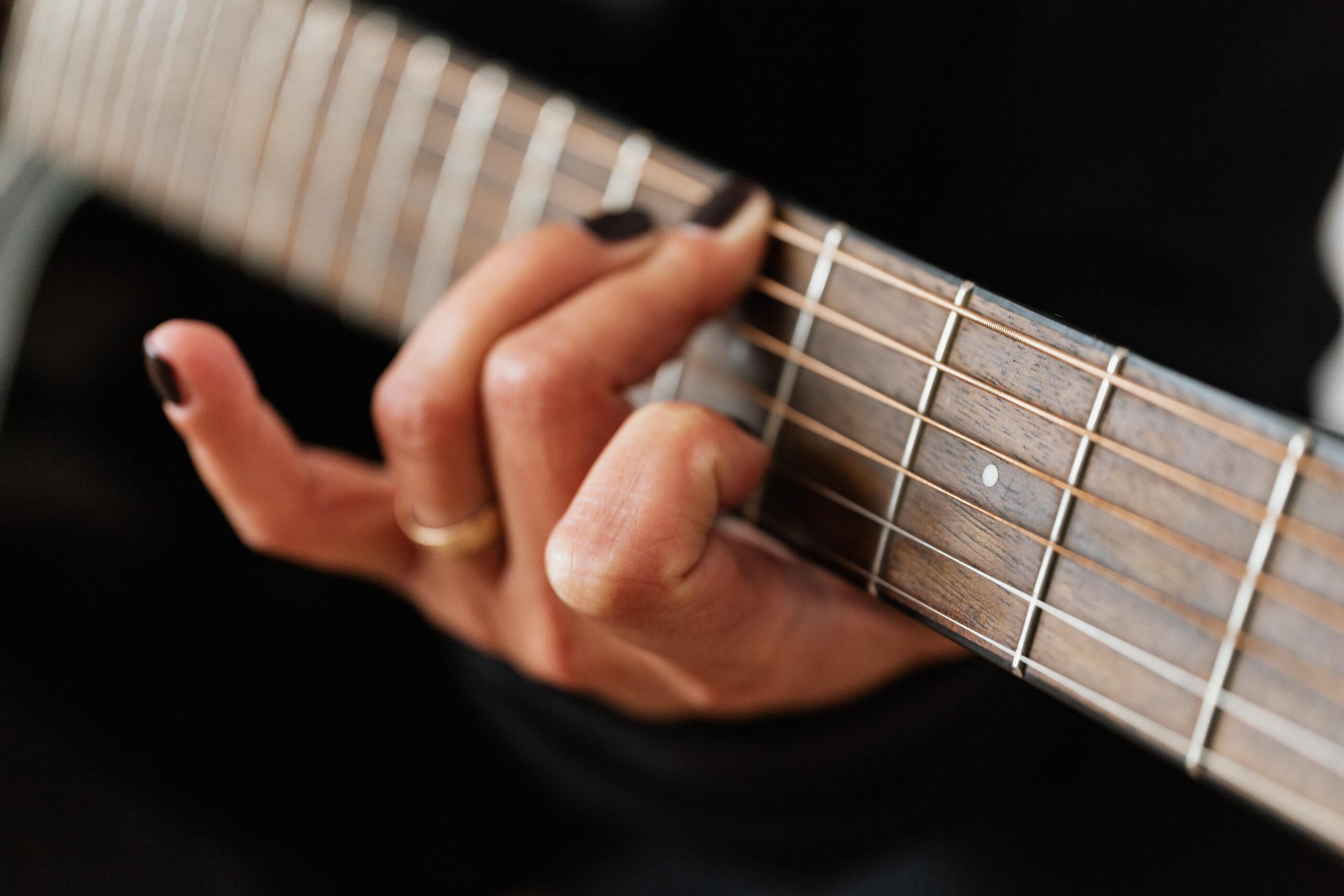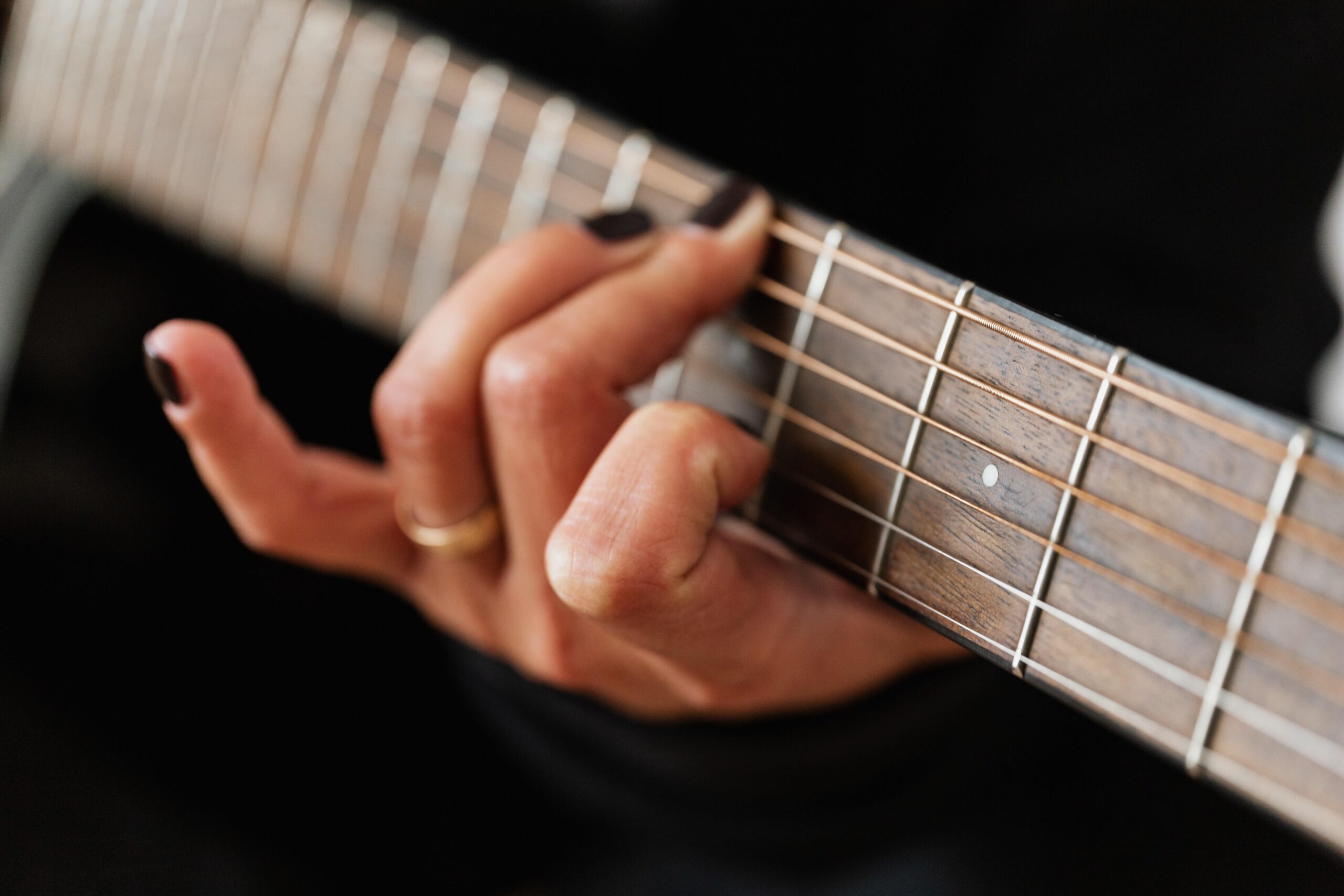 ---
Your Ambitions
To a large extent, your choice of guitar instructor will depend on your goals. It is important to find a tutor that is suited to your personality and your musical ambitions. If you know that you are determined to work hard, it is vital that you find an instructor that will push you.
Part of the learning process is being challenged and pushed to your limits. You want to feel confident in your teacher's ability to challenge you and thereby improve your skills.
Some people will be looking for inspiration rather than discipline. Not everyone wants to become a guitar rock god. Most people are just looking to build on the skills they have already developed. You may prioritize learning your favorite song over memorizing scales and working on more technical aspects.
Ultimately, you should be clear of your overall goals. Your musical journey with the guitar will go smoother if you know where you want to be in six months or a year. It will also be easier to pick the right instructor if you have clear, achievable goals to set.
---

10 Things To Look For In A Guitar Instructor
1. Experience
The experience of your instructor should be the primary influence on your decision. It is important that your teacher is well versed in their instrument, whether you intend to take local guitar lessons or guitar lessons online.
Experience means knowing the guitar inside and out and knowing how to teach. An instructor should be able to demonstrate their skill with the guitar. They should also be able to provide proof of past tutoring experience.
A good instructor probably has experience playing guitar in bands, ensembles, and orchestras. It is also important that your teacher has experience playing live gigs and has dealt with the tricky everyday aspects of being a guitarist. Most musicians have gone through a certain amount of strife while practicing and performing. An experienced guitarist will have overcome these barriers and become a better musician as a result.
Experience is important and should be at the forefront of your mind when you are searching for guitar lessons.

2. Teaching Style
Secondly, it is important to consider teaching style. An instructor may have the skills and experience, but this may not be enough. They may not be suited to your personality and ambitions.
The best way to gauge an instructor's teaching style is to have a trial lesson. Then ask yourself certain questions. Are they respectful? Considerate? Are they motivated to help you improve? Do your goals align? If you feel their teaching style is compatible with your learning style then it might be a good fit.
You can quickly assess an instructor's teaching style if they give online guitar lessons. It may be trickier to know whether you like someone's teaching style in group guitar lessons. On the other hand, it should be pretty clear whether an instructor's style is to your liking in one-on-one private guitar lessons.
3. Price
Before picking your instructor, you should consider the price of their lessons. You should take a look at the average price for 1-hour lessons and decide on a tutor accordingly. This stage should not be complicated. But you should be aware that the quality of the instructor most likely decreases along with the price.
Thankfully, there are many free, online resources that to some extent undercut pricey music lessons. Instructors will be aware that anyone can go online and learn how to play a Beatles song. The quality of teaching has most likely increased because of the rise in competition.
4. Accessibility
It is important that you find an instructor who can offer lessons which are convenient for you. Hopefully, your timetables will not be in conflict and you will be able to fit your guitar playing around your work and home life.
This sometimes means that you might have to choose a less experienced teacher because they are able to give you lessons at more convenient times. You should be able to find local guitar lessons. Going a couple of hours out of your way for an hour-long lesson is not worth it.
5. Passion for Music
Finally, your instructor should have a passion for music. In particular, they should seem motivated and excited to be teaching you guitar.
Many great musicians do not have the patience to teach beginners. Often this is because they do not have enough love for music and the guitar to deal with the teaching process.
At first, it may be difficult to assess whether your instructor has a passion for music. They should live every melody and chord progression with you as you learn. If your teacher can convey their passion for music in lessons it will help you stay motivated. A good instructor won't tolerate sloppiness and will be overjoyed to see you nail a difficult riff or lick!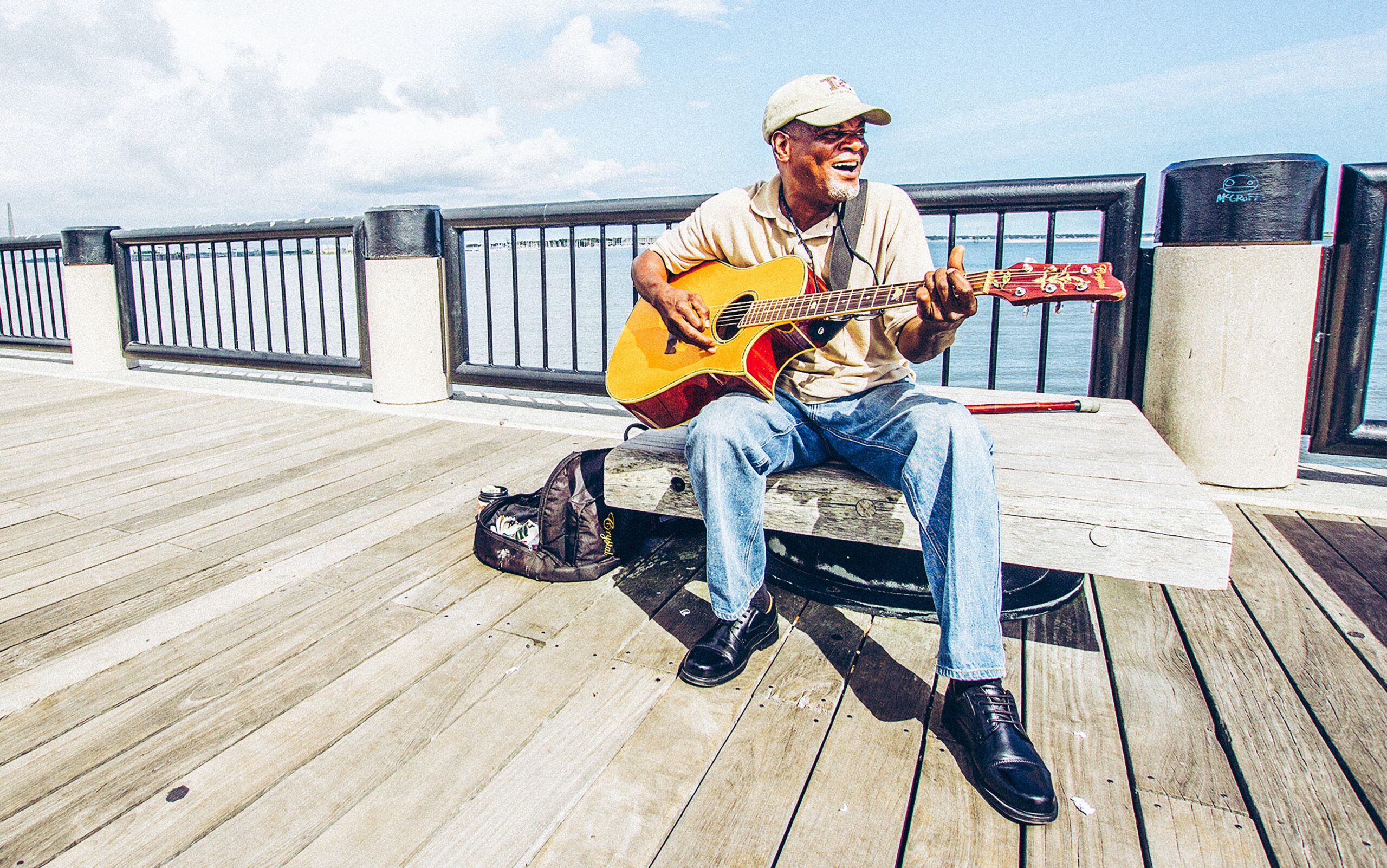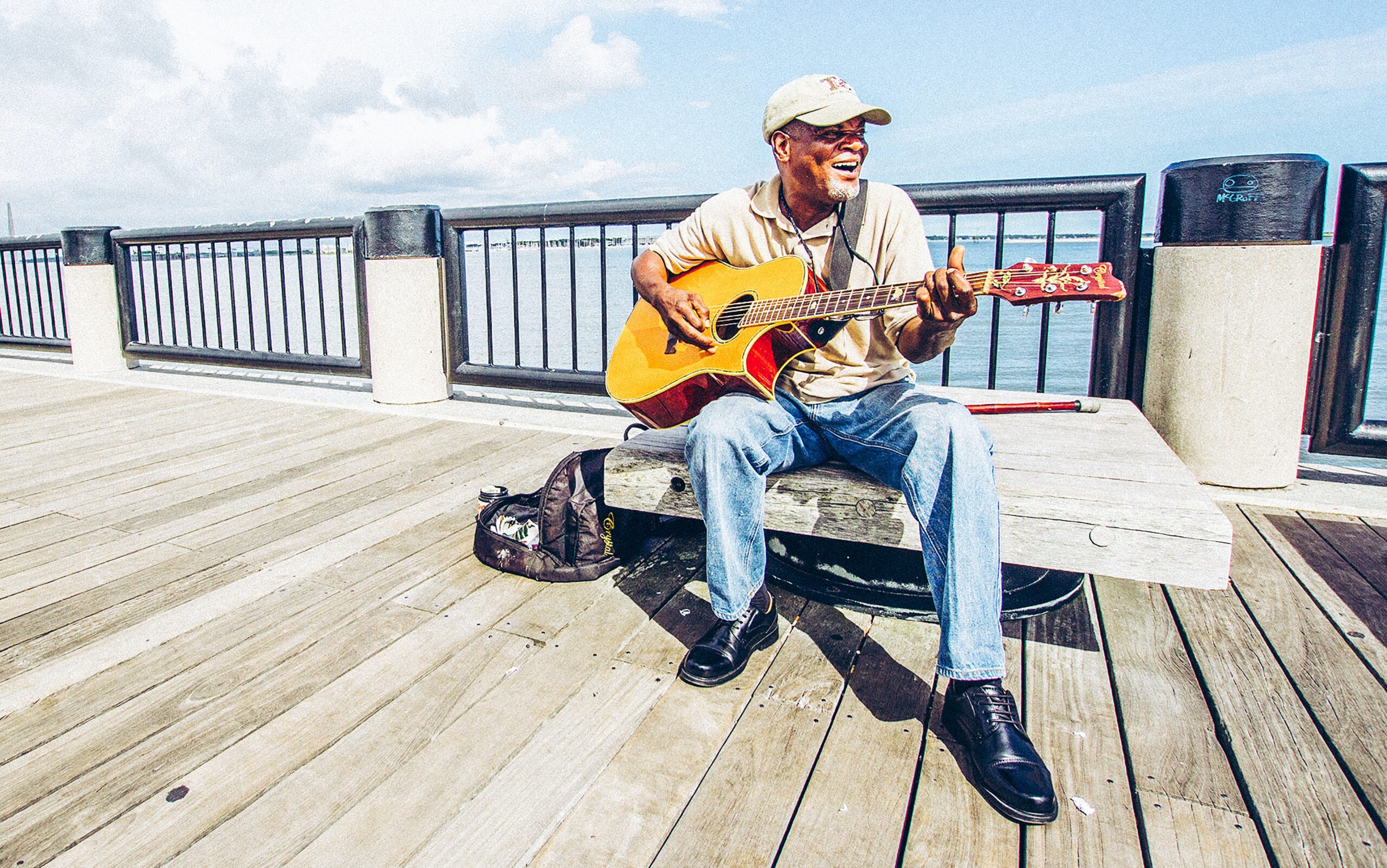 6. Personality
On your quest to find guitar lessons at a good price and without hassle certain things may fly under the radar. Nevertheless, it is important to consider all the elements before you book a block of online guitar lessons or private guitar lessons.
The personality of your instructor is important. You want to be able to express yourself during practice sessions. If you find a teacher who is amenable and enthusiastic your progress will come faster.
Guitar lessons for beginners should be fun and productive. A teacher with a good personality will help you improve your skills and make you more enthusiastic about the guitar.

7. Dedication
If you want to improve your need to be having private guitar lessons regularly. You must find a teacher that is as committed as you are to the guitar.
It can be annoying if you have been practicing all week and your instructor decides to cancel the lesson at the last minute. Find a dedicated teacher that is reliable and flexible.
An increase in online guitar lessons in recent years means there is always another teacher only a few clicks away. A good teacher will demonstrate dedication by meeting regularly and coming prepared.
8. Professionalism
All guitar teachers should bring a level of professionalism to their lessons. It is easy to find guitar lessons but it is not always simple to find a true professional.
Whether you are having online guitar lessons or in-person lessons an unprofessional teacher can hinder your progress.
A great teacher will help you become a more disciplined and conscientious guitar player. These qualities are essential to learning the guitar at a steady and manageable pace.
An unprofessional teacher may allow you to develop bad habits and will ultimately leave you musically unsatisfied.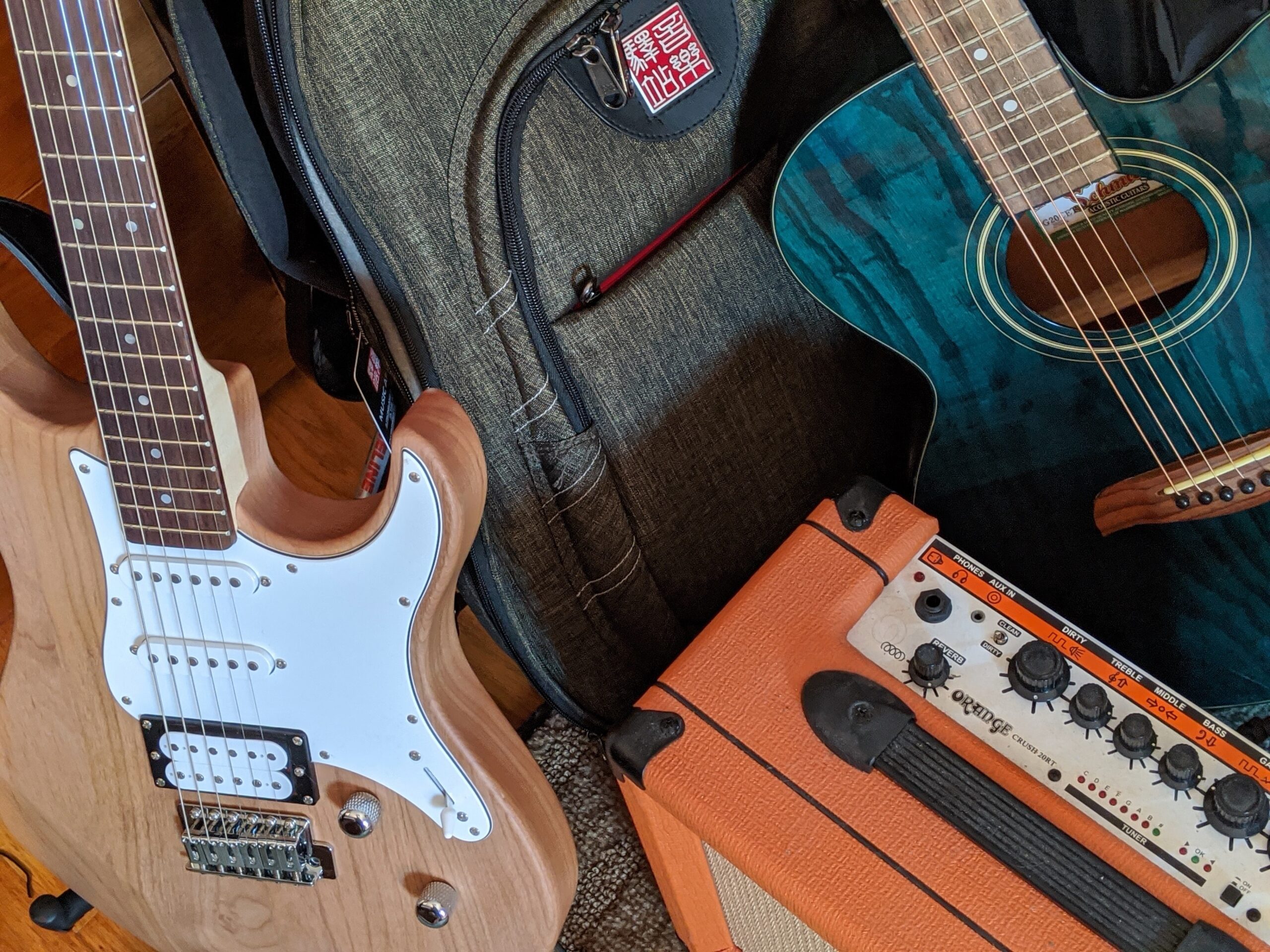 9. Success
It is important to have a teacher who has taught successfully in the past. Whether they deliver guitar lessons for beginners or more advanced players, they should be able to provide evidence of successful students.
Even if you are having online guitar lessons you should still be able to find an instructor with a good record of teaching.
Trust is a key element in a student-teacher relationship. Once you have found a teacher you can trust and rely on you can take your guitar playing to the next level.
If you are still not sure how to find a good guitar teacher try reading the reviews of online guitar lessons by other beginners.
Testimonials, although not 100% reliable, are a good place to start if you want to know if your teacher has successfully helped other guitarists.
10. Patience
The key to learning any instrument is patience. Therefore it is also a necessary characteristic in a teacher. There will be plenty of frustrating practice sessions as you start.
Even further down the line, there will be times when it feels like you're making no progress. A great teacher can help you by being patient and understanding
As a beginner, it is easy to become discouraged if you have a teacher that gets frustrated easily. When you are trying to find guitar lessons you should ask your teacher how they approach a student who is making progress slowly.
Patience is key if you want to know how to find a good guitar teacher too. Your first teacher won't be your last. Don't be afraid to try different learning methods and have tutor sessions from several instructors.
---

Get a Recommendation
It is a good idea to ask around. The best way to get a reliable recommendation is to ask someone you know and trust. You probably know a musician or two who can give you a nudge in the right direction. Insider information is vital for this sort of thing.
Part of the problem in finding a good instructor is that as a novice, you may not be able to verify their capability and suitability. It is always great if there is a friend or a member of a family that has experience being taught by an instructor. Even if they received drumming or piano lessons. An experienced pianist probably knows a guitarist and can point you in the right direction.
---
Private vs Group Lessons
Now that you know what to look for in an instructor, you can choose between whether you want private or group lessons. There are merits to both methods of learning.
Private tuition is often more expensive and intensive but will often yield better results. One-on-one instruction will ensure that you receive tuition tailored to your style, ability, and goals. You will receive more individual attention in private lessons. Learning in private lessons also means that your classmates do not hinder you and that you can move at your own pace.
On the other hand, group lessons can be fun and collaborative, which can help you feel motivated to learn. Group sessions are often good options for beginners because you have other people around you in a similar situation. This shared experience can be great for your progression.
Learning alongside a friend can be a good way of keeping you on track. As part of a group, you can measure your progress. It is quite common for people to begin group guitar lessons and then move on to private guitar lessons.
---

Online Teaching
The standard of online teaching has improved dramatically in recent years. If you are looking to learn guitar you may visit Youtube before you try local music school lessons. There are a host of experts offering free lessons on Youtube and other websites.
If you are looking for more in-depth instruction, you can also pay for online lessons that are more tailored and personal. For a beginner, it has never been easier. There is a wide variety of choices online that means you are more likely to find a style of teaching suited to your personality.
Along with musical teaching in apps, there is a number that offers great guitar-based education.
SEE ALSO: Guitar Tricks vs JamPlay: Which One Is Better For You?
---
How to Find a Good Guitar Teacher
Finding the One
If you are able to find the right instructor you can become a great guitar player. Continuing to learn with a bad teacher is an easy way of picking up bad habits and becoming demotivated. Thankfully, we live in an age where you can find great and inexpensive instruction online.
There are plenty of things you should consider before settling on an instructor. Think about your learning style, your availability, and your ambitions. Knowing what you want will help you get the most out of the experience.
A personal tutor remains valuable. Establishing a good one on one connection with a guitar teacher can be the key to unlocking your musical potential. It is important to consider your goals and how an instructor can help you meet them.
Once you have found your teacher the fun begins. Good luck!
What are you looking to learn from your guitar instructor?
Share in the comments below!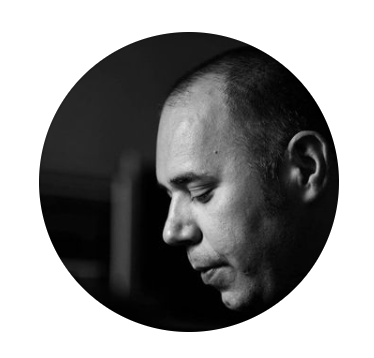 Marko is a passionate composer, producer, and multimedia artist with a Master of Music degree. His career involves performing, creating, and producing his own music in his home studio using digital and analogue equipment. Marko is a multi-instrumentalist (he plays guitar, bass, piano, theremin, and other instruments). performs live acts and DJ sets, and works on feature and short films, documentaries, festivals, theaters, and government initiatives.