In your quest to become a guitar god, you may need some help along the way. Everyone loves good guitar accessories.
Many guitarists spend hours and hours geeking out over the latest gizmos and gadgets. Often the shiny toys are not as fun as advertised, and you will return to your sturdy and reliable accessories.
Guitar Accessories
It is both a gift and a curse that there are so many guitar accessories on the market nowadays. There is almost too much choice and going into a guitar shop can become an intimidating experience. Similarly, there are thousands of snazzy pedals to browse online shops.
Whether you're reaping the benefits when learning guitar on your own with the help of blog posts or with an app that has online guitar lessons you can always improve technique and proficiency through concerted practice.
60% Off Guitar Tricks Full Access! Use coupon code: JOIN60
If you are someone who prefers a guitar app to help you while learning to play guitar, then see our list of guitar apps that we have reviewed.
Here's the challenge:
You almost certainly don't need any of them, and it can be difficult trying to find the best one.
The purpose of an accessory is to aid your guitar playing. If a smart accessory can improve your practice or performance, then it is worth the investment.
Here are the top guitar accessories so that you can be playing like a boss in no time.
1. Capo
A guitar capo is an essential device that will help you achieve new sounds with ease. A capo acts as a clamp along the fretboard that presses on the strings and allows you to raise the pitch of the guitar. If you are a beginner it should be on your guitar accessories list.
There are a variety of options that can be used on electric and acoustic guitars. Many of these options are affordable and easy to use for beginners. The capo is a definite purchase for any guitarist looking to expand their playing options and feel comfortable with their instrument.
2. Tuner
A guitar tuner is a vital accessory that will save you a lot of time and hassle. Several tuners can be effective whether you are playing acoustic or electric guitar. It is important to know how to tune a guitar by ear but ultimately it is more convenient to use a digital device.
There are three main types of tuners for guitar:
A chromatic tuner like the Korg CA-50 is a standard addition to any musician's accessory kit. Chromatic tuners like the CA-50 have an easy-to-read display and a simple input-output mechanism that will make tuning your guitar hassle-free. They are small and can fit easily in your guitar case or gig bag.
Clip-on tuners are another popular option. These tuners are clipped on the headstock of the guitar and function by detecting vibrations. They are small and inexpensive. It is one of the best guitar accessories because it is functional and can be used easily while playing the guitar.
TC Electronic Polytune 2 Mini Pedal Tuner
A pedal tuner requires greater investment but is often the go-to tuner for musicians that play a lot of live gigs. Pedal tuners are geared towards electric guitar players. This tuner will fit neatly into your pedalboard and will become one of your most valuable guitar accessories.
SEE ALSO: A Beginner's Guide On How To Tune An Electric Guitar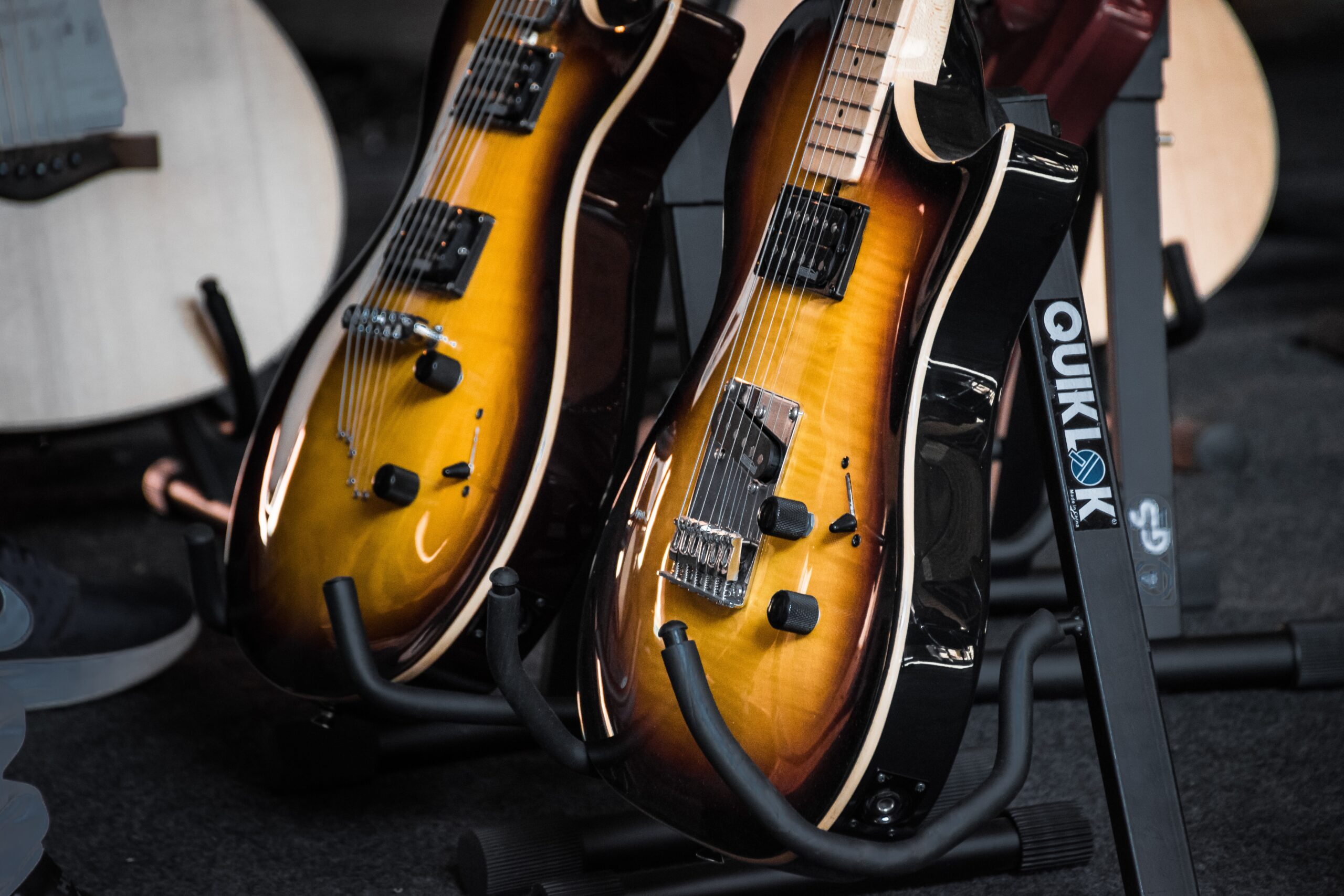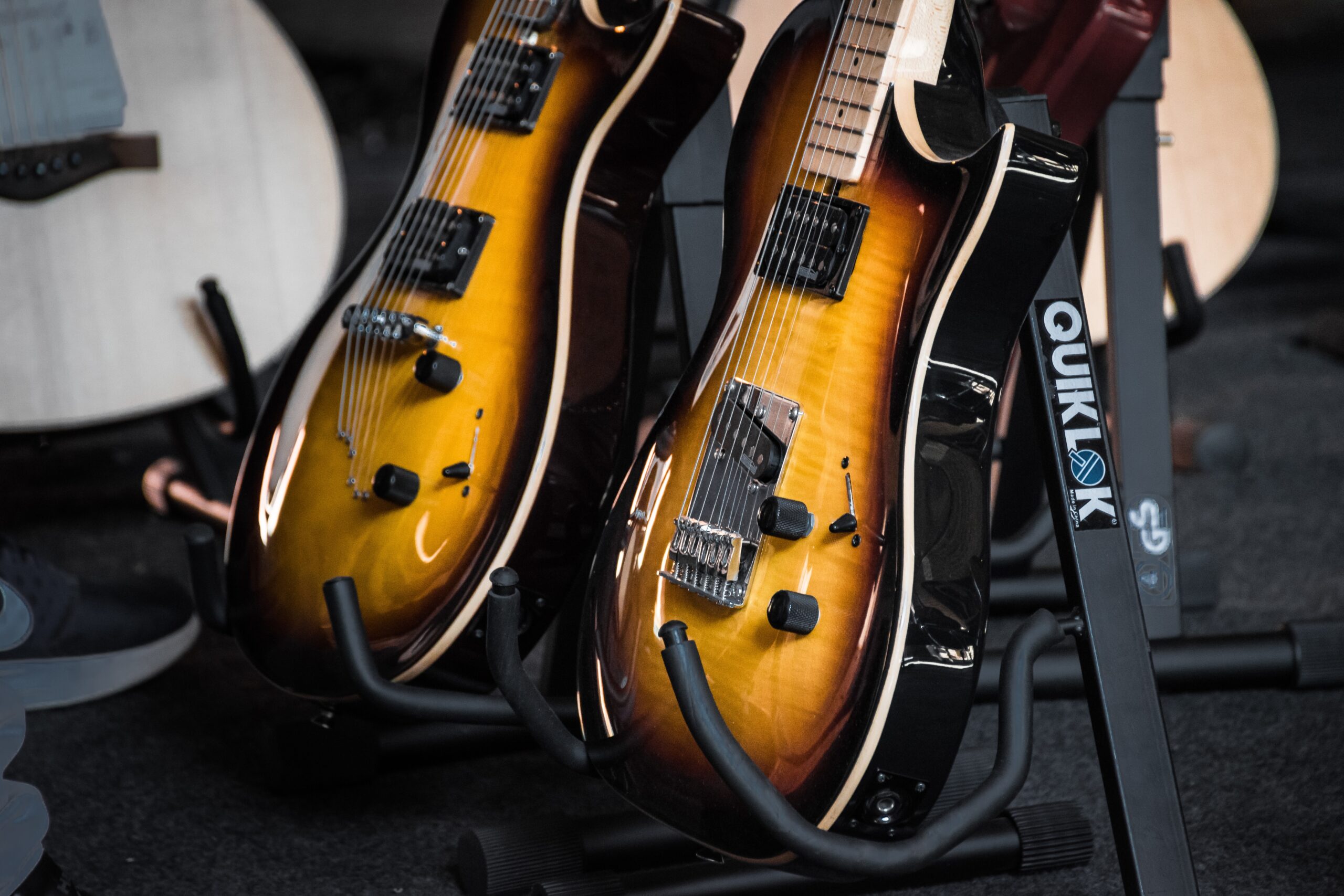 3. Guitar Stand/Wall Hanger
Storing your guitar carefully is important. If you are afraid of being careless around your guitar it is helpful to store it securely. As well as keeping your guitar safe you may also want to keep it within reach. Often we will be more inclined to practice if the guitar is out rather than packed away in a guitar case.
A guitar stand is a useful accessory to be used at home and on stage. It may seem obvious but laying your guitar on the floor or against a chair is an easy way to damage it. A floor stand is a must-have accessory that will relieve you of having to carry your guitar around or leave it in a precarious position.
Similarly, a guitar wall hanger is a useful accessory to keep your guitar safe and out of the way at home or in the studio.
4. Spare Strings
Your strings are not invincible. If you play frequently you will notice your strings will begin to wear down and degrade in quality. Playing with old and worn strings will hurt your fingers and make it harder to play.
It is important that you always have spare strings at hand. This is especially true if you are playing live gigs and like to pluck your strings with force. Spare strings are a helpful safety net for guitarists. As well as procuring some extra strings you should learn how to restring a guitar. If you are playing regularly you may want to change your strings a couple of times a year so you keep your guitar sound clean.
You should also add strings to your guitar accessories kit because you never know when your fellow guitarist may need some help in the string department.
Shop Guitar Strings here.
5. Guitar Cables
Guitar cables are an essential accessory if you want to play electric or semi-acoustic guitars through an amp. It is especially important to be well-stocked with guitar cables and patch cables if you are playing live gigs with a band.
There are a wide variety of cables available to buy. You should steer clear of cheap cables as over time these will transmit a crackly and inferior sound. Getting a good guitar cable is essential if you want to rock the electric guitar like a boss. They should be a priority on your guitar accessories list.
Shop Guitar Cable here.
6. Straps
A sturdy guitar shoulder strap is a vital accessory to add to your kit list. Straps are an underappreciated part of a guitarist's setup that will be sorely missed if forgotten. They are not the most exciting accessory but they will save you from unnecessary shoulder and back pain.
Most guitar shops will have a number of styles and materials from which to choose. Whether you go for polyester, cotton, nylon, or leather strap, it is a worthy investment. In considering which strap to buy it is a good idea to have a look at the durability and the style. Some of the cheaper straps may be aesthetically pleasing but might not be a great fit for your instrument.
Shop Guitar Straps here.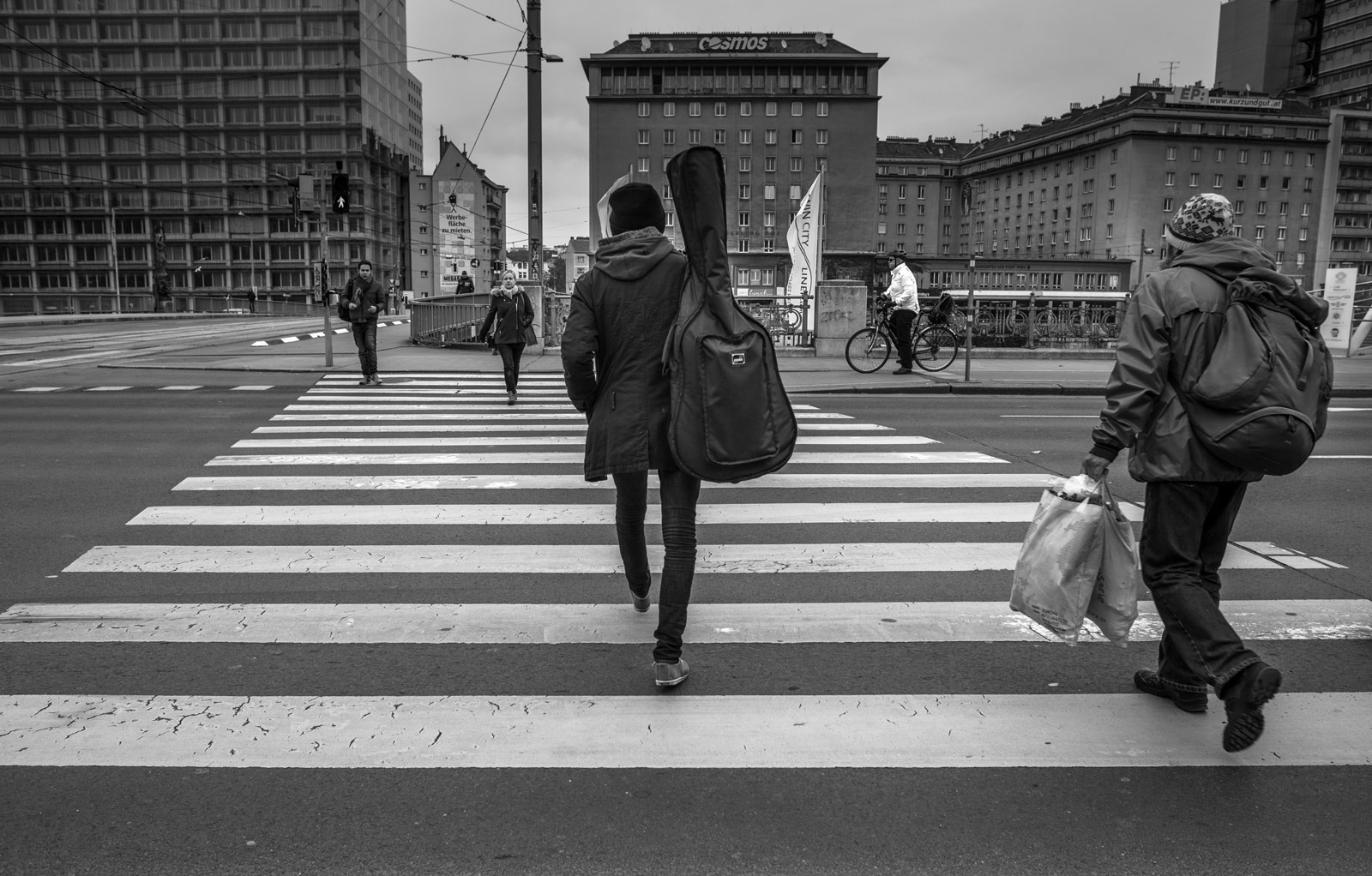 7. Case/Gig Bag
Traveling with your guitar can be hazardous. That is why it is important to have some sort of case or bag. Different kinds of travel call for different kinds of cases. If you are just traveling back and forth from a friend's house or to a local venue a gig bag is usually sufficient.
Gig bags range from lightweight, unpadded economy versions to deluxe, padded bags with plenty of pockets for accessory storage. The bag you buy will be dictated by your guitar playing habits.
If you are a professional musician that travels long distances then you will probably also need a hard case. A good hard case will provide the best protection for your guitar. They will be heavier and more cumbersome to transport than a gig bag but they are a vital accessory if you are serious about your craft.
Shop Guitar Cases & Bags here.
SEE ALSO: 9 Proven Guitar Maintenance Tips You Can Easily Do Now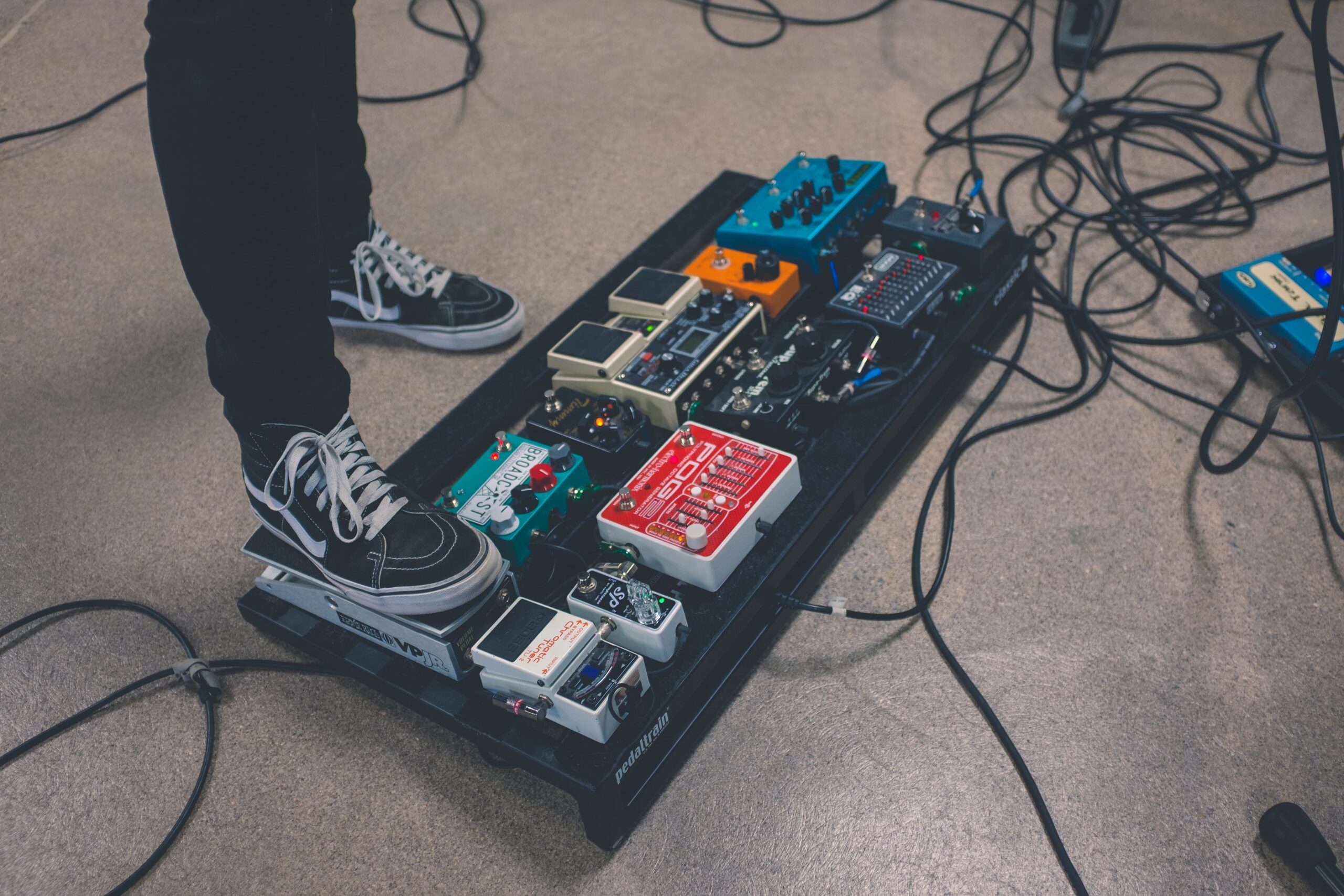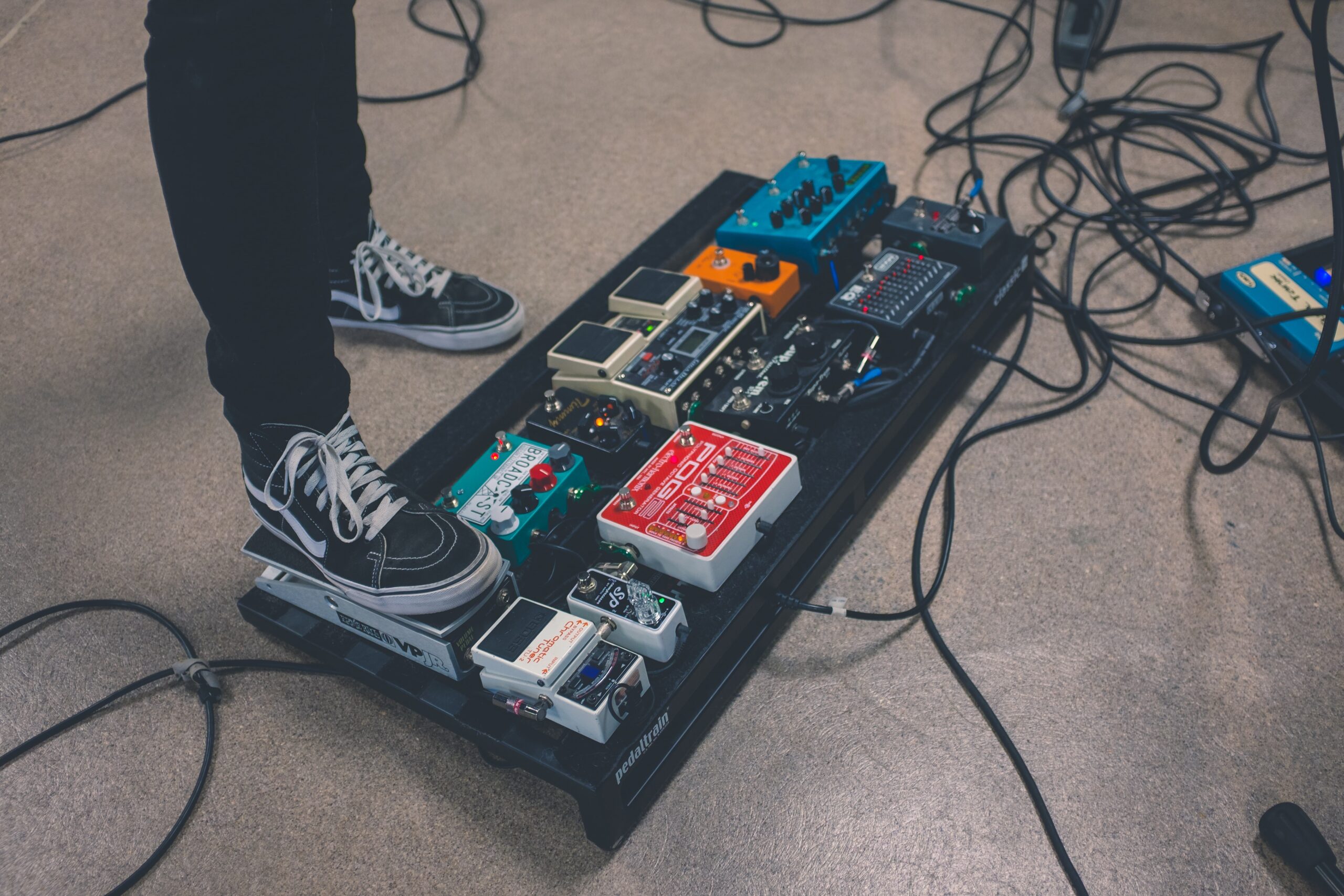 8. Pedal Board
Experimenting with new and interesting pedals is one of the best parts of playing the electric guitar. It is standard practice to start geeking out with fellow guitarists about the new pedals you just bought. Obviously, you need somewhere to put all these loop, distortion, and reverb pedals.
For this job, a pedalboard will come in handy. The best pedalboards will be spacious, flexible, and easy to use. Most guitarists will want a no-nonsense pedalboard that enables them to place and use all their favorite pedals without hassle.
Shop Pedal Board here.
9. Music Stand/Tablet Holder
Many guitarists will need to read music notation or chord tablature while playing. The old fashioned way to read music is to place it on a sturdy music stand. These are still used frequently by classical and jazz musicians and are often found tucked away in the corner of practice rooms.
For many gigging musicians the traditional music stand has been replaced by a tablet holder. Musicians will often be sent to music to read on their tablets. As a result, a reliable tablet holder has now become one of the top guitar accessories. Whether you are at home or on stage it is a good idea to acquire a tablet holder to help you read your music.
Shop Music Stands here.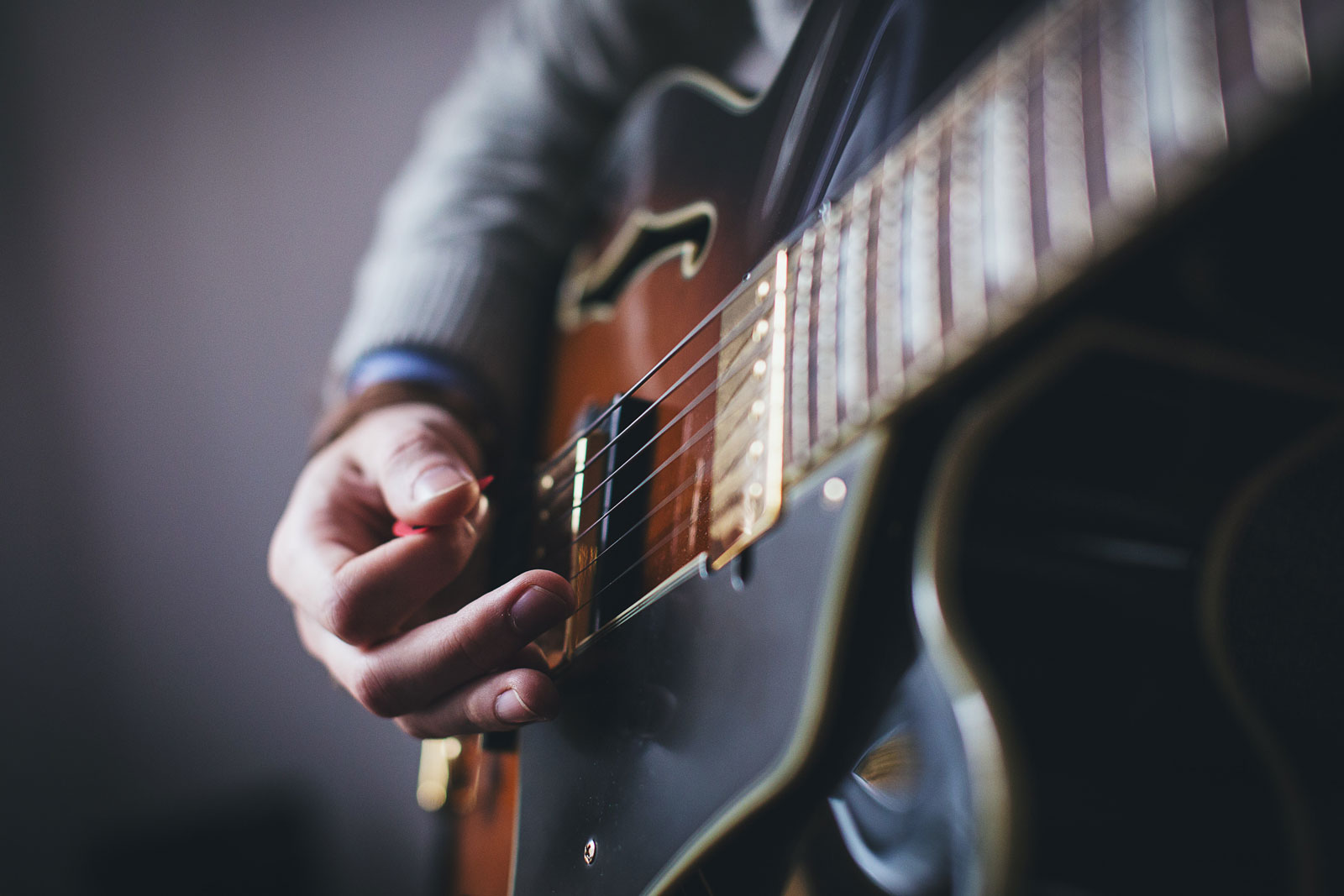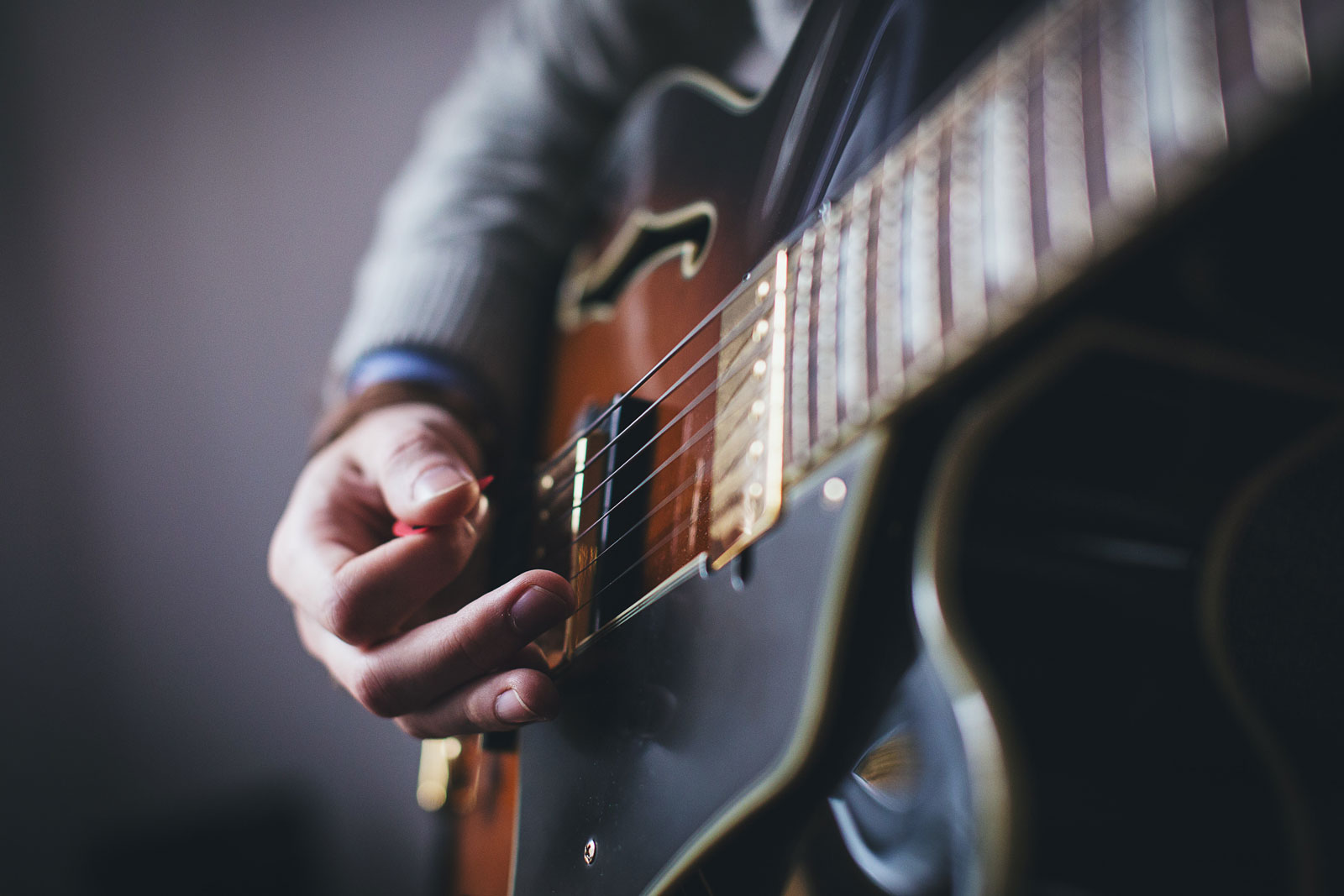 10. Picks
A guitar plectrum is an accessory that often goes under the radar. A pick can help a guitarist perfect technique and unlock new styles of music. Guitar picks are an essential accessory that can be bought in bulk and at relatively little expense.
There are a plethora of picks that vary in weight, size, and thickness. It is a good idea to have several picks that you can experiment with and find the one that fits your style of guitar playing.
Shop Guitar Picks here.
---

11. Slide
A guitar slide may not be high on your guitar accessories list if you are just starting. However, a slide can be a great tool especially if you want to play folk or blues music. It is a useful accessory that can transform your sound and a new dynamic to your playing.
You can also use a variety of random objects as a slide to achieve the same sound. For many years guitarists have been using beer bottles and lighters to make that unique slide sound.
As soon as you add a proper guitar slide to your guitar accessories kit you get to learn a whole new element of guitar playing. Unlike some of the other accessories a slide can truly expand your guitar skills and even introduce you to new genres of music. It is one of the best guitar accessories you can buy.
Shop Guitar Slides here.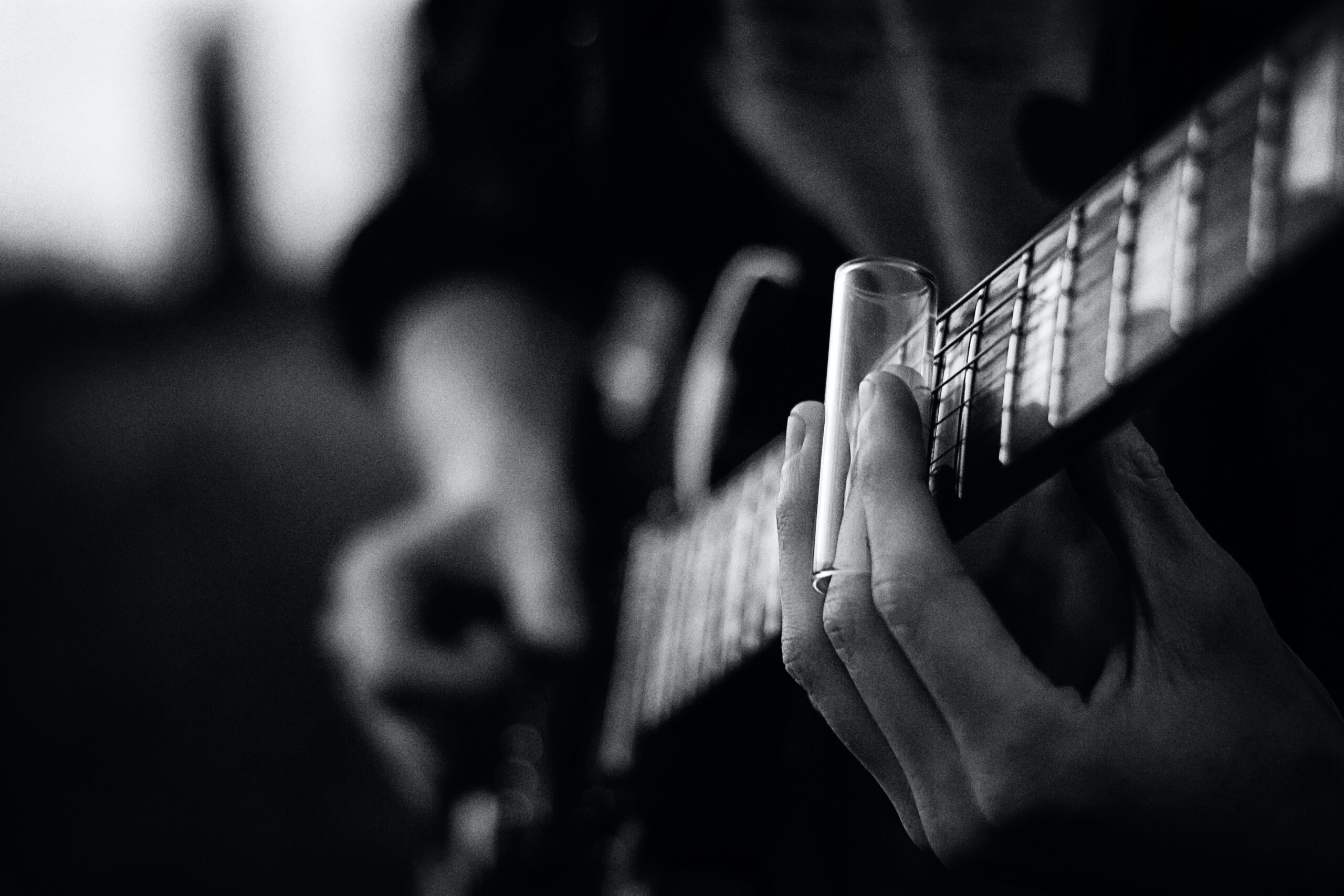 12. Fret Wrap/String Muters
This accessory does exactly what it says on the tin. The fret wrap or the string muter can be used to cut out unwanted noise and give you a clear sound from your guitar.
You may have been using a hair tie to achieve the same effect but you need to add a legitimate fret wrap to your guitar accessories kit if you want a consistent sound.
This can be an especially useful tool if you are playing live or recording. A fret wrap will give you an extra muting when you need it most and allow you to do two-handed tapping. You won't have to worry about any annoying overtones or buzzing.
Shop Fret Wraps here.
13. Foot Stool/Rest
A footstool is a simple accessory that will help you practice for extended periods without tiring. Whether you are a beginner or a pro a footrest should be on your guitar accessories list.
Your leg can get tired if you've been resting a heavy acoustic guitar on it for hours. A footrest allows you some peace of mind during a long set or an extended practice session. It is one of the best guitar accessories that will allow you to play for hours in comfort.
Shop for Foot Rest here.
Accessorize Your Guitar!
Hopefully, you now have a good idea of some of the top guitar accessories on the market. If you use these to your advantage, your guitar playing will be easier and more fun. Some of these accessories are essential to the day-to-day life of a guitarist. It is important to stay up to date on new versions and models.
As well as helping your day to day life as a musician some of these accessories can even help to expand your skills as a guitarist. It is worth investing some time into looking at which accessories can help you most.
You won't survive long as a guitarist without picks, straps, pedals, or tuners. Overall, investing in some of these top guitar accessories will make your life as a musician simpler.
What is your next guitar accessory purchase?
Share in the comments below!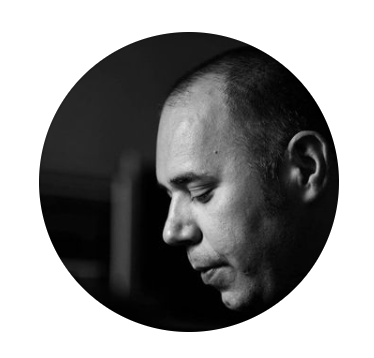 Marko is a passionate composer, producer, and multimedia artist with a Master of Music degree. His career involves performing, creating, and producing his own music in his home studio using digital and analogue equipment. Marko is a multi-instrumentalist (he plays guitar, bass, piano, theremin, and other instruments). performs live acts and DJ sets, and works on feature and short films, documentaries, festivals, theaters, and government initiatives.