The key of G minor is a fascinating and versatile key that has captivated musicians and listeners alike for centuries. Often associated with deep emotions, passion, and a sense of longing, G minor has been the choice of many composers to convey powerful feelings.
From classical symphonies to modern pop songs, G minor's unique character continues to resonate with audiences.
Understanding the chords in G minor is not just a technical exercise; it's a gateway to creativity and expression. 
Whether you're a seasoned musician or just starting your musical journey, this guide will provide you with a comprehensive understanding of G minor chords. 
60% Off Guitar Tricks Full Access! Use coupon code: JOIN60
So without further ado, let's get started.
What is the G Minor Chord?
The G minor chord is a three-note chord consisting of the root (G), minor third (Bb), and perfect fifth (D). It's the I chord in the key of G minor and is often symbolized as Gm.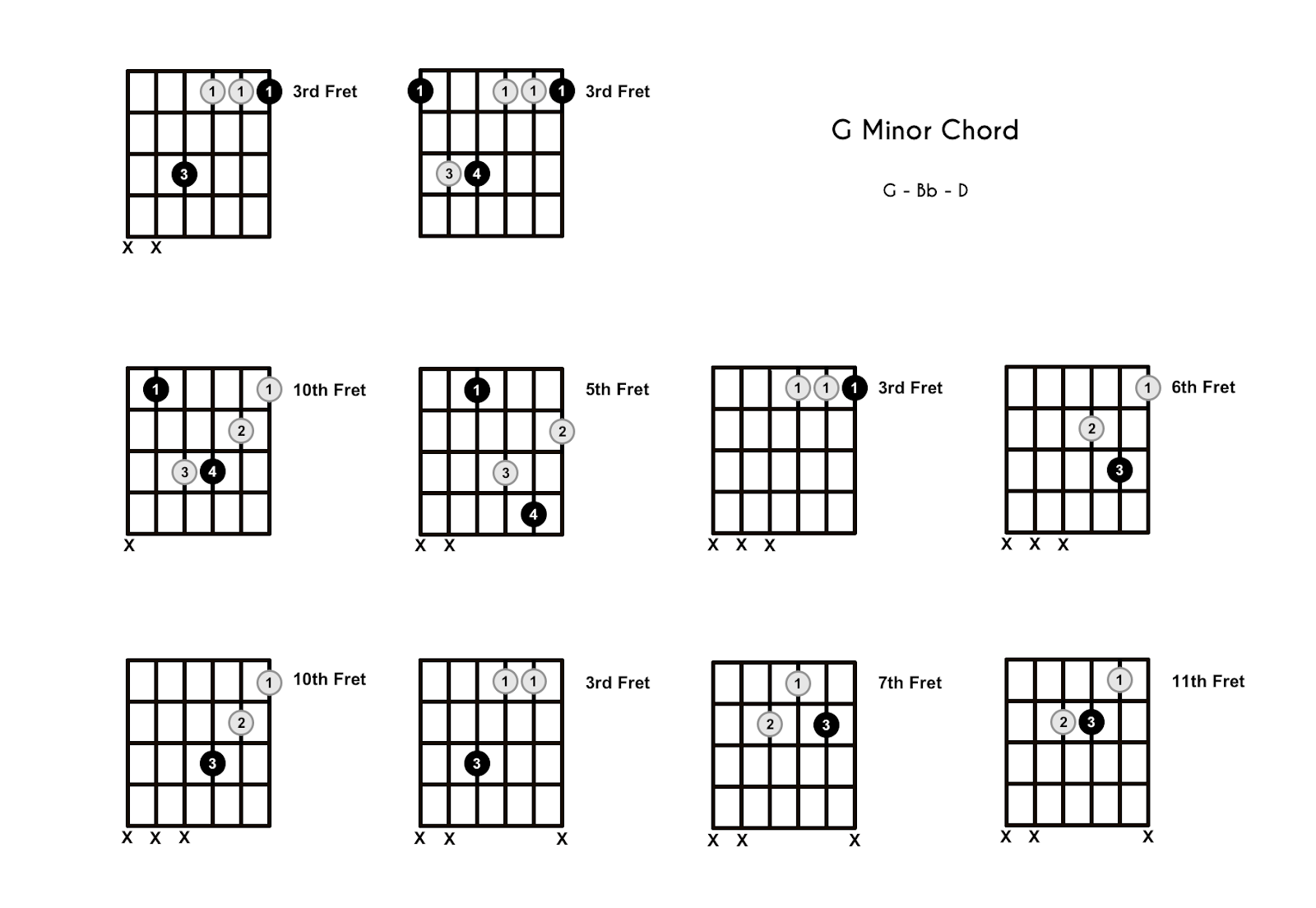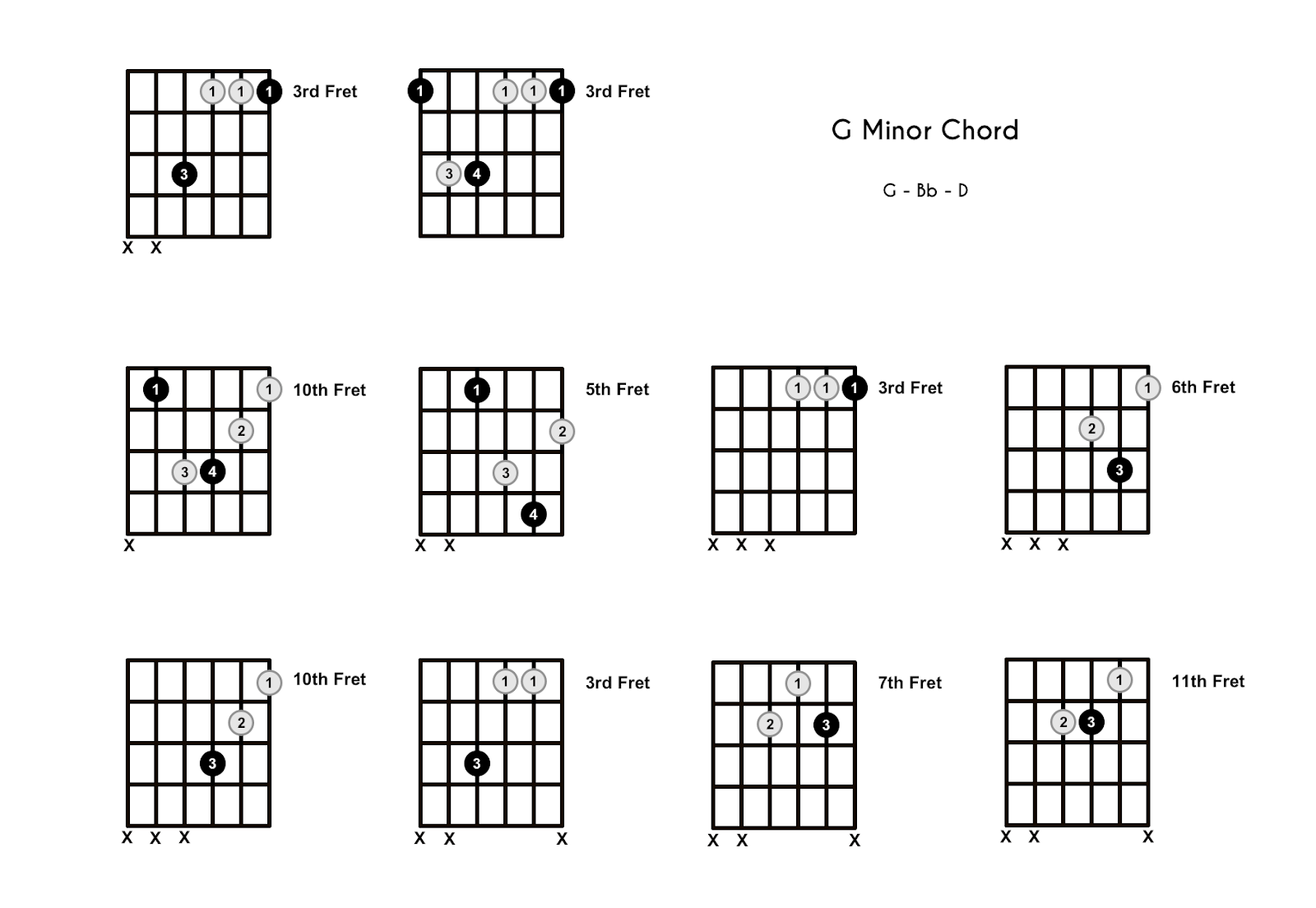 The G minor chord has a distinct sound that is both rich and melancholic. It's commonly used in various musical genres, from classical to jazz, rock, and pop. 
The chord's minor quality gives it a somewhat somber and introspective feel, making it a favorite choice for emotional or reflective pieces.
How to Play the G Minor Chord on Guitar?
Playing the G minor chord on the guitar requires careful attention to finger placement and strumming technique. To begin, locate the G, Bb, and D notes on the fretboard.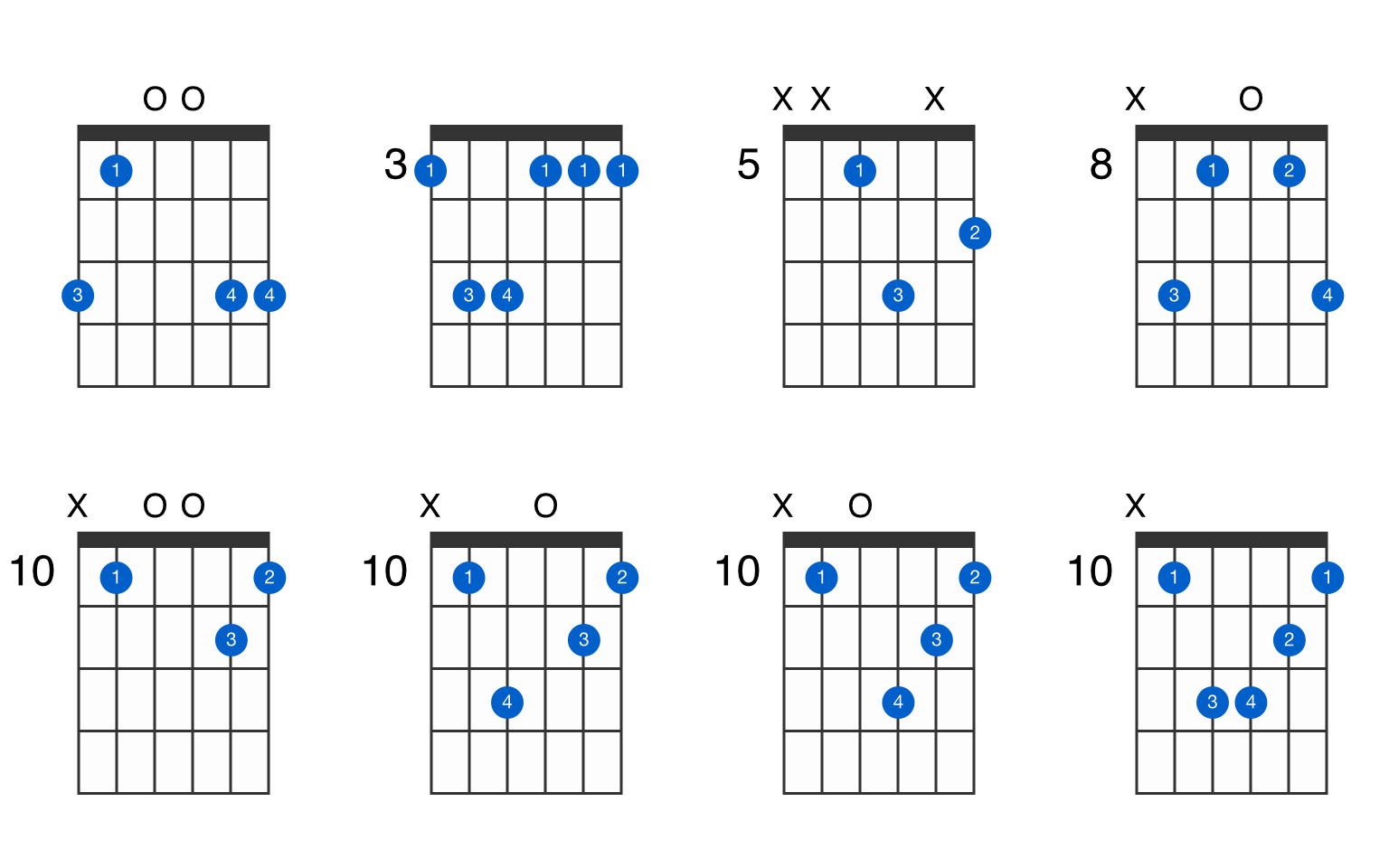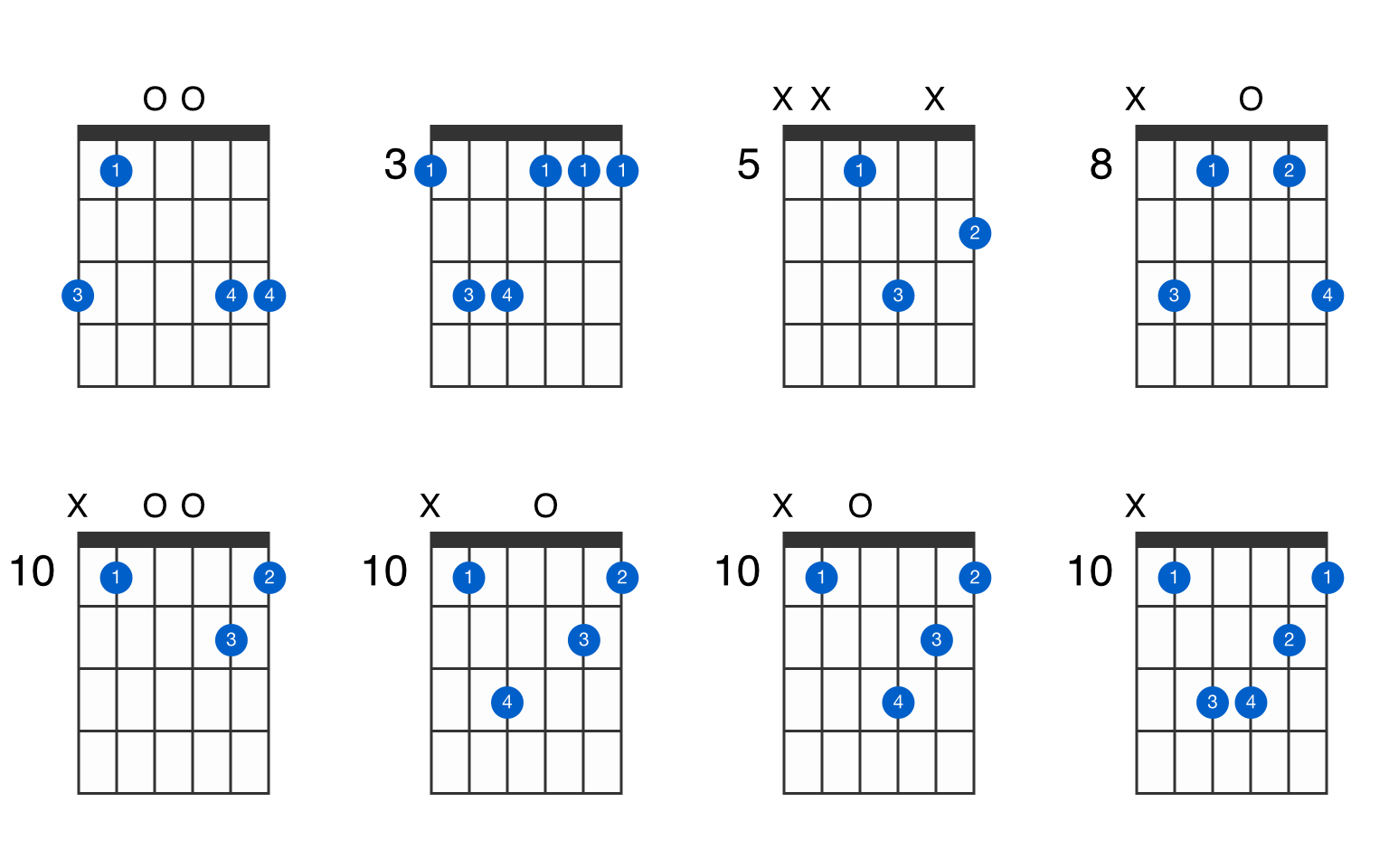 These notes form the essential structure of the G minor chord. You may find various ways to play the G minor chord, depending on the guitar's tuning and the chord's position on the neck.
One common way to play the G minor chord is by placing your ring finger on the 3rd fret of the 6th string (low E), your pinky finger on the 3rd fret of the 5th string (A), and your index finger barring all the strings at the 1st fret. 
Strum the strings that are being pressed down, either individually or together, to create the sound of the G minor chord.
Guitar chord charts can provide visual guidance for finger placement, and experimenting with different voicings and positions can add variety to your playing. Remember, the sound and feel of the chord may vary depending on the guitar's type, string gauge, and individual playing style.
Tips for Both Instruments:
Mastering the G minor chord, whether on the piano or guitar, requires patience, practice, and a keen ear. Start by practicing slowly, allowing yourself time to get comfortable with the finger positions. 
Focus on producing a clear and resonant sound, ensuring that the notes are not muted or buzzing.
Listening carefully to the chord's sound will help you recognize when it's played correctly. 
Using a metronome during practice can assist in developing a steady rhythm, especially when working on chord progressions or playing along with a piece of music.
Don't hesitate to seek guidance from instructional videos, teachers, or more experienced musicians. 
Sometimes, a different perspective or a hands-on demonstration can make a significant difference in understanding and executing the chord.

G Minor Scale
The G minor scale forms the foundation for the chords in this key. The notes in the G natural minor scale are:
G (Tonic)

A (Supertonic)

Bb (Mediant)

C (Subdominant)

D (Dominant)

Eb (Submediant)

F (Leading note)
The relative major key to G minor is B flat major, sharing the same key signature with two flats: Bb and Eb.
Triads in G Minor
Triads are three-note chords, and in G minor, they follow this pattern:
i – G minor: G – Bb – D

ii° – A diminished: A – C – Eb

III – Bb major: Bb – D – F

iv – C minor: C – Eb – G

v – D minor: D – F – A

VI – Eb major: Eb – G – Bb

VII – F major: F – A – C
These chords can be labeled using Roman numerals, with uppercase representing major chords and lowercase representing minor chords.
Seventh Chords in G Minor
Seventh chords add an extra note to the triads, creating a richer sound:
i – G minor seventh: G – Bb – D – F

ii° – A minor seventh flat five: A – C – Eb – G

III – Bb major seventh: Bb – D – F – A

iv – C minor seventh: C – Eb – G – Bb

v – D minor seventh: D – F – A – C

VI – Eb major seventh: Eb – G – Bb – D

VII – F dominant seventh: F – A – C – Eb
Chord Progressions in G Minor
Chord progressions are sequences of chords that create a harmonic flow. Here are some common progressions in G minor:
i – VI – VII (Gm – Eb – F)

i – iv – VII (Gm – Cm – F)

i – iv – v (Gm – Cm – Dm)

i – VI – III – VII (Gm – Eb – Bb – F)

ii – v – I (Am7b5 – Dm – Gm)
Free Guitar Lessons Here

Conclusion
The G minor chord is more than just a combination of notes; it's a musical expression that resonates with depth and emotion. Understanding and mastering this chord, whether on the piano or guitar, opens up a world of creative possibilities. From classical compositions to contemporary songs, the G minor chord continues to be a vital part of the musical landscape. 
Let us know in the comments if you have any other questions or queries. 
Frequently Asked Questions (FAQ)
What emotions are often associated with the G minor chord?
The G minor chord is often associated with feelings of melancholy, introspection, and passion. 
It's commonly used in pieces that convey deep emotions or reflective moods.
Can beginners learn to play the G minor chord?
Absolutely! With patience and practice, beginners can learn to play the G minor chord on both the piano and guitar. 
Utilizing instructional materials, chord charts, and possibly seeking guidance from a teacher can make the process more accessible.
Are there different ways to play the G minor chord on the guitar?
Yes, the G minor chord can be played in various positions and voicings on the guitar. 
Experimenting with different finger placements and using chord charts can help you find the voicing that suits your playing style.
How can I practice chord progressions in G minor?
Start with simple progressions like i – VI – VII (Gm – Eb – F) and practice them slowly. 
Use a metronome to maintain a steady rhythm, and gradually increase the tempo as you become more comfortable. Experimenting with different progressions and incorporating them into songs will enhance your understanding and creativity.
---
Reference source:
Kallberg J. The rhetoric of genre: Chopin's Nocturne in G Minor //19th-century Music. – 1988. – Т. 11. – №. 3. – С. 238-261.
Virtala P. et al. The preattentive processing of major vs. minor chords in the human brain: An event-related potential study //Neuroscience Letters. – 2011. – Т. 487. – №. 3. – С. 406-410.
Rice H. C. Further thoughts on Schnittke //Tempo. – 1989. – №. 168. – С. 12-14.
Biamonte N. Augmented-sixth chords vs. tritone substitutes. – 2008.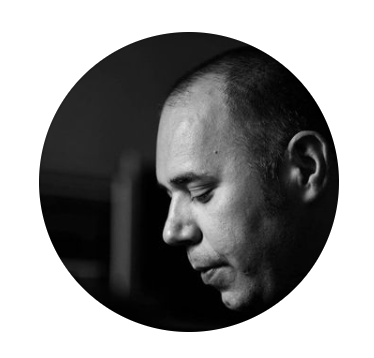 Marko is a passionate composer, producer, and multimedia artist with a Master of Music degree. His career involves performing, creating, and producing his own music in his home studio using digital and analogue equipment. Marko is a multi-instrumentalist (he plays guitar, bass, piano, theremin, and other instruments). performs live acts and DJ sets, and works on feature and short films, documentaries, festivals, theaters, and government initiatives.