The C Diminished Chord Guitar is a unique and intriguing chord that adds tension and a sense of unease to your guitar playing. It is composed of only three notes. This chord creates a dissonant and unresolved sound that can be used in a variety of musical contexts. 
Today, we will explore it and its various fingerings on the guitar, as well as some tips for incorporating it into your playing. Learning the c#dim guitar opens a lot of doors for you in terms of creativity in your music.
So, let's get started!
Explained: C DIMINISHED CHORD ON THE GUITAR (C DIM)
Popularly known as the C DIM chord/ c#dim consists of three notes, which are:
C Diminished triad is used most commonly in jazz and various other genres. 
It is most prevalent because of the ability of the c#dim to create dissonance in your playing and adds an extra flavor. 

It is such an interesting chord because of the symmetrical chord. This basically means that the c dim chord consists of minor third intervals. 

It gives this chord a very recognizable sound but one that is still very distinct.
How To Play It?
If you are a guitarist looking to expand your music then it is best for you to learn the cdim chord guitar. Here is how you can play this chord on your guitar:
C Diminished Chord Fingerings


These are 6 cdim guitar chord voicings. We have also mentioned the chart to each of the voicing. You can interchange easily between the different variations. The best thing about the C DIM guitar chord is that it sounds really good and creates a very specific mood and adds some spice to your playing.
Tips for Practicing
If you want to incorporate the c minor diminished chord into your guitar playing, then the best way is to practice regularly. You need to focus on your finger strength and here is how you can do that:
1. Finger Strength and Dexterity Exercises
To play the C diminished chord cleanly and efficiently, you'll need to develop strong fingers. Here are some exercises that will help you build finger strength and dexterity:
Chromatic Exercise
Play each fret on each string starting from the first fret, moving up to the 12th fret and back down. This exercise will help you build finger strength.
Four-Finger Exercise
Place your four fingers on adjacent frets on the same string, and play each finger in succession. It is best for building dexterity.
2. Chord Progression Practice
One of the best ways to practice is to incorporate it into chord progressions. These are a few things that you should practice:
C – C#dim – Dm – G7

Am – Dm – G7 – C – C#dim – Dm – G7

F – Fm – C – C#dim – G7
Practice transitioning smoothly between each chord. Try to maintain a consistent rhythm and tempo.
3. Improvisation Practice
Last, but not least is to practice the C diminished chord and use it in improvisation. You can use the c#dim guitar chord in improvisation in the following way:
As a passing chord between other chords.

As a substitute for a dominant seventh chord.

Experimenting in different musical contexts to see how it adds a different vibe.
Conclusion
The C diminished is a fascinating and unique chord that can add a lot of depth to your guitar playing. By understanding the theory behind this chord and practicing the various fingerings, you can add a lot of mix-up in your playing. With regular practice and experimentation, you'll be able to master it and use it to create rich and engaging music.
What is your experience with these chords and did you know about these tips that we shared? Let us know in the comments section below.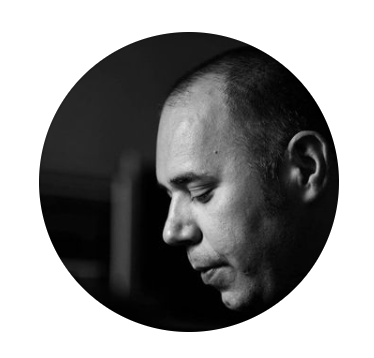 Marko is a passionate composer, producer, and multimedia artist with a Master of Music degree. His career involves performing, creating, and producing his own music in his home studio using digital and analogue equipment. Marko is a multi-instrumentalist (he plays guitar, bass, piano, theremin, and other instruments). performs live acts and DJ sets, and works on feature and short films, documentaries, festivals, theaters, and government initiatives.