The benefits of learning guitar can be a life-changing experience. The discipline and creativity involved in learning to play guitar are key skills to develop in your life in general.
Life is full of adventure. For some, like the beloved Bilbo Baggins in the novel The Hobbit, everyday life can quickly turn into an unexpected adventure with twists and turns at each corner and the promise of great rewards. As Bilbo is faced with the opportunity for a once-in-a-lifetime experience, many things almost stand in his way of leaping faith.
Spoiler alert—Bilbo does choose to go on the adventure and receives a great reward in return. However, his decision to go on this adventure could have been easily halted if he focused on the wrong things. For any traditional hobbit, leaving the comfort of his own home would have been a horrible nightmare.
However, Bilbo recognized the great benefits that came into his life by stepping out of his comfort zone.
Though real life is slightly different from the fiction story shared in this famous children's novel, there are many parallels to be pulled here. Like a typical hobbit, we hold ourselves back from opportunities for growth, learning, and adventure. One of those great opportunities in life is learning how to play musical instruments, such as the guitar. You might find yourself coming up with excuse after excuse from learning guitar now, in this stage of your life.
Learning to Play the Guitar
In the following article what you will learn is that learning to play the guitar comes with an excellent reward and has lasting benefits for your life.
Whether you're reaping the benefits when learning guitar on your own with the help of blog posts or with an app that has online guitar lessons you can always improve technique and proficiency through concerted practice.
60% Off Guitar Tricks Full Access! Use coupon code: JOIN60
If you are someone who prefers a guitar app to help you while learning to play guitar, then see our list of guitar apps that we have reviewed.
It might not be easy to find the motivation to sit down and practice all of the time. But just like Bilbo Baggins, if you put effort into practicing guitar every day, you will receive a great outcome. As you practice and begin to improve, you will find that you can get more out of all types of musical experiences.
Beyond the noticeable improvements, you can make on the guitar by practicing, learning the guitar stimulates creativity, sharpens concentration in other areas of your life, and provides significant health benefits.
Top 15 Life Enhancing Benefits Of Learning Guitar
Many guitarists will tell you they feel most comfortable with the guitar in their hands. This attitude can help with confidence and self-esteem and help you overcome both professional and personal hurdles.
The importance of the guitar in our lives cannot be underestimated. Learning to play the guitar could be one of the greatest pleasures of your life. Though this process certainly comes with challenges and difficulties, there are also various health benefits of playing guitar. Continue reading for 15 life, enhancing the benefits of learning to play the guitar.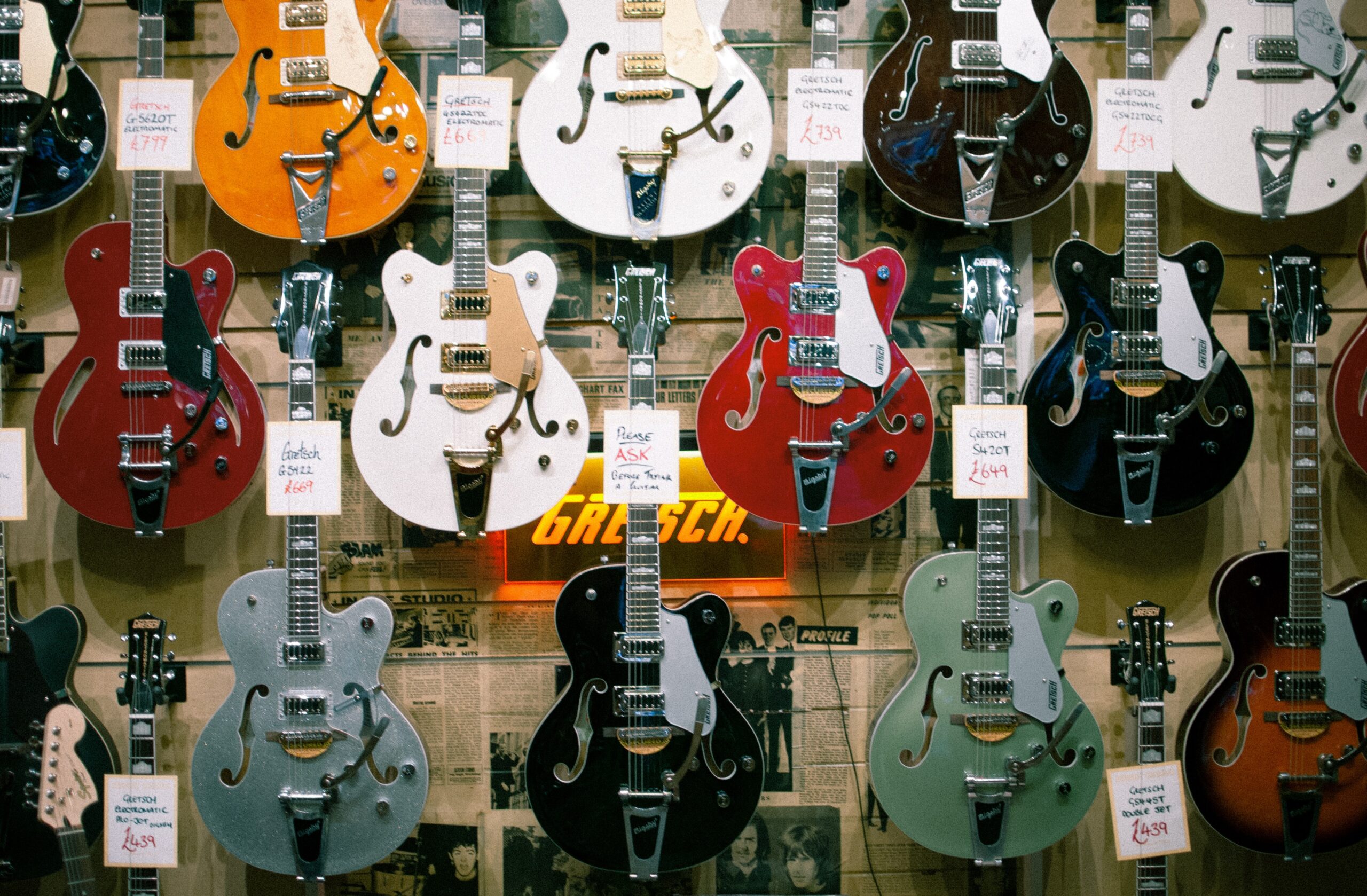 1. Teaches Discipline
Learning to play the guitar is one of the best ways to teach discipline. Unfortunately, that is because it is often so frustrating to play well. You have to practice if you want to be good.
Practicing regularly will teach you how to fail and improve on your failures repeatedly. Discipline is an important life skill. Furthermore, many areas of your life can be enhanced by being disciplined and strict with yourself.
Playing the guitar is tough, and it requires a certain mindset. But this sort of attitude will help you be successful in many areas outside of music too!
2. Engenders Creativity
One of the key benefits of learning guitar is that it is a creative process. Strumming your guitar, searching for licks and riffs can be some of the most interesting innovative experiences you can have. Moreover, there is always a great song waiting to found with the guitar.
As a discipline, creativity is an important element that can be polished while playing guitar and used in other life areas. Having an active mind, looking for exciting solutions is a valuable thing in the professional world.
Playing the guitar stretches your creative muscles. You are always looking for the next note, or chord, or fingerpicking technique. It is an exciting process that can stimulate your mind even when you aren't holding a guitar.
3. Broaden Your Horizons
Playing the guitar can introduce you to new cultures. The guitar accommodates many different genres of music that span the globe. Learning to play guitar will broaden your horizons and can give you a new perspective.
If you learn to play blues, jazz, rigid, or indie rock songs on the guitar, you are already consuming a wide variety of perspectives through various musical styles. Practicing different genres will improve your musical literacy.
Beginners can get frustrated because they have to learn tunes on their classical guitar. On the upside, by learning the classical guitar, you will likely become exposed to music genres like flamenco with which you may not be familiar.
SEE ALSO: Understanding What Makes The Top 8 Types Of Guitar Unique

4. Sharpens Your Concentration
Playing the guitar requires concentration. There are so many distractions in modern society that a few hours of engagement are a precious thing. Many people have forgotten how to concentrate because they are always multitasking.
Learning the guitar requires you to sit down and focus on one thing at a time. There are not many hobbies that require such dedication. The importance of the guitar in our lives can be immense. Learning to play the guitar is a relatively easy way of sharpening your brain.
SEE ALSO: 7 Tested Solutions To Help You Learn Guitar Through Video Games
5. Therapeutic
There are several mental health benefits to learning the guitar. Music therapy is a recognized clinical strategy for improving the quality of life for patients. Listening and playing instruments is an excellent way of calming down, focusing on an attainable goal, and reducing stress and anxiety levels.
Health Benefits of Playing Guitar
Learning to play the guitar is an excellent way of managing your stress. Many musicians compare practicing guitar to being in a meditative state. The therapeutic nature of practicing alone is one of the key reasons why you should play the guitar. They're very few other activities that enable you to spend time alone and focus constructively.

6. Introduces You to New People
There is an important social factor in learning the guitar. It is challenging to learn an instrument in isolation. There are many helpful online resources, but these should not take away from the vital social element of music. When you pick up a guitar and begin to learn a few chords, you are instantly inducted into a community of fellow musicians.
One of the significant pros of playing guitar is the collaborative nature of music. You may meet new people at jam sessions, gigs, or in practice rooms. In the beginning, you may need a teacher. Leaning on other musicians' expertise is a great way of improving your playing and meeting new people.
SEE ALSO: 10 Simple Ways To Find The Best Guitar Lessons
7. An Attractive Skill to Have
If you're still asking yourself, "Should I learn guitar?" this benefit should at least provide some level of motivation to learn. Without a doubt being able to play an instrument is an attractive skill. The guitar is one of the most romantic instruments of all time. You can serenade loved ones to your heart's content. Being proficient in any instrument is an attractive quality. But the guitar holds a special place in history.
The mere fact that you are learning guitar is evidence of your curiosity and will to improve your life. Playing guitar is an easy way to impress your crush. Of course, you should probably make sure you can play a few tunes before busting the acoustic out at a party!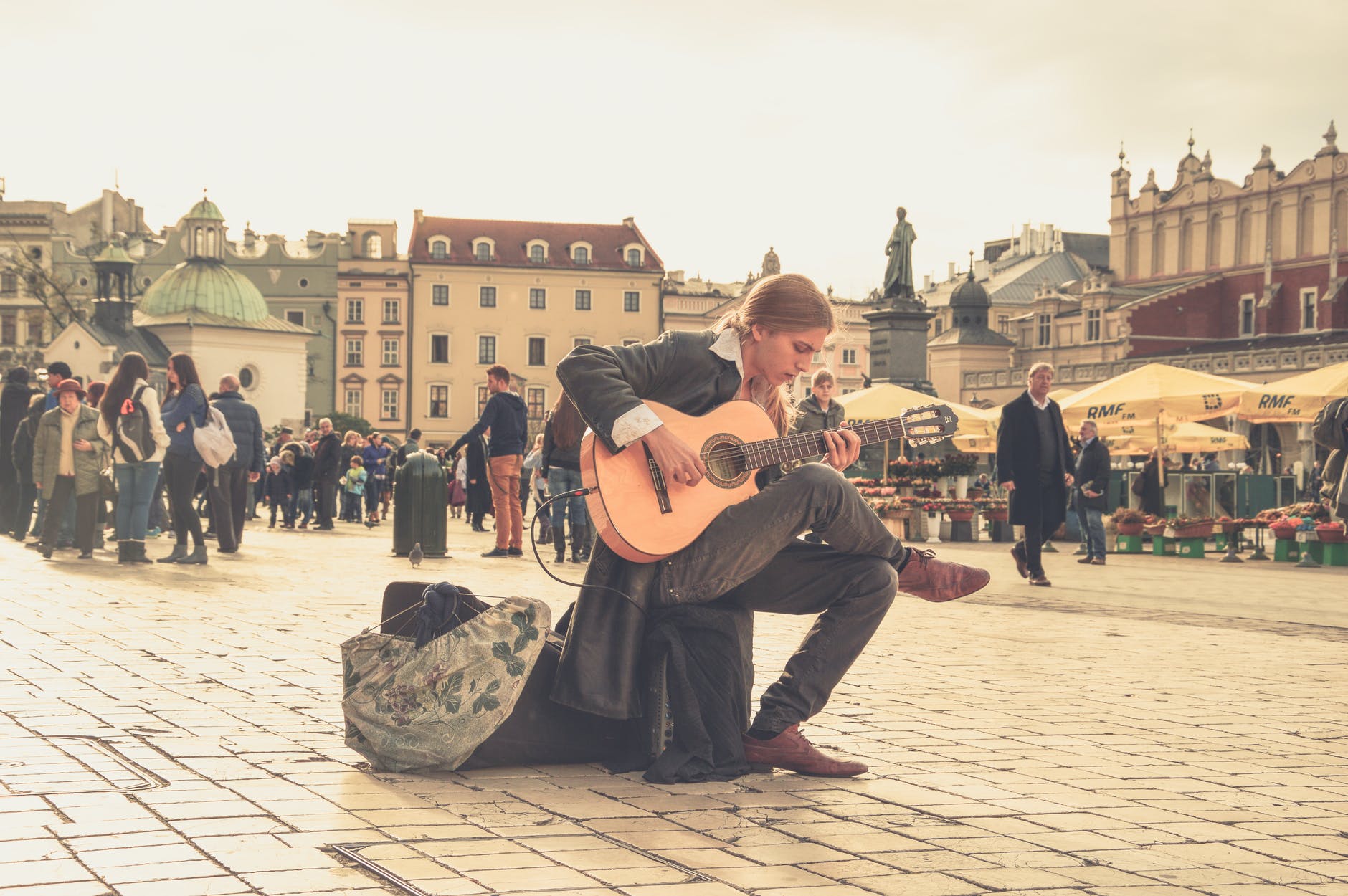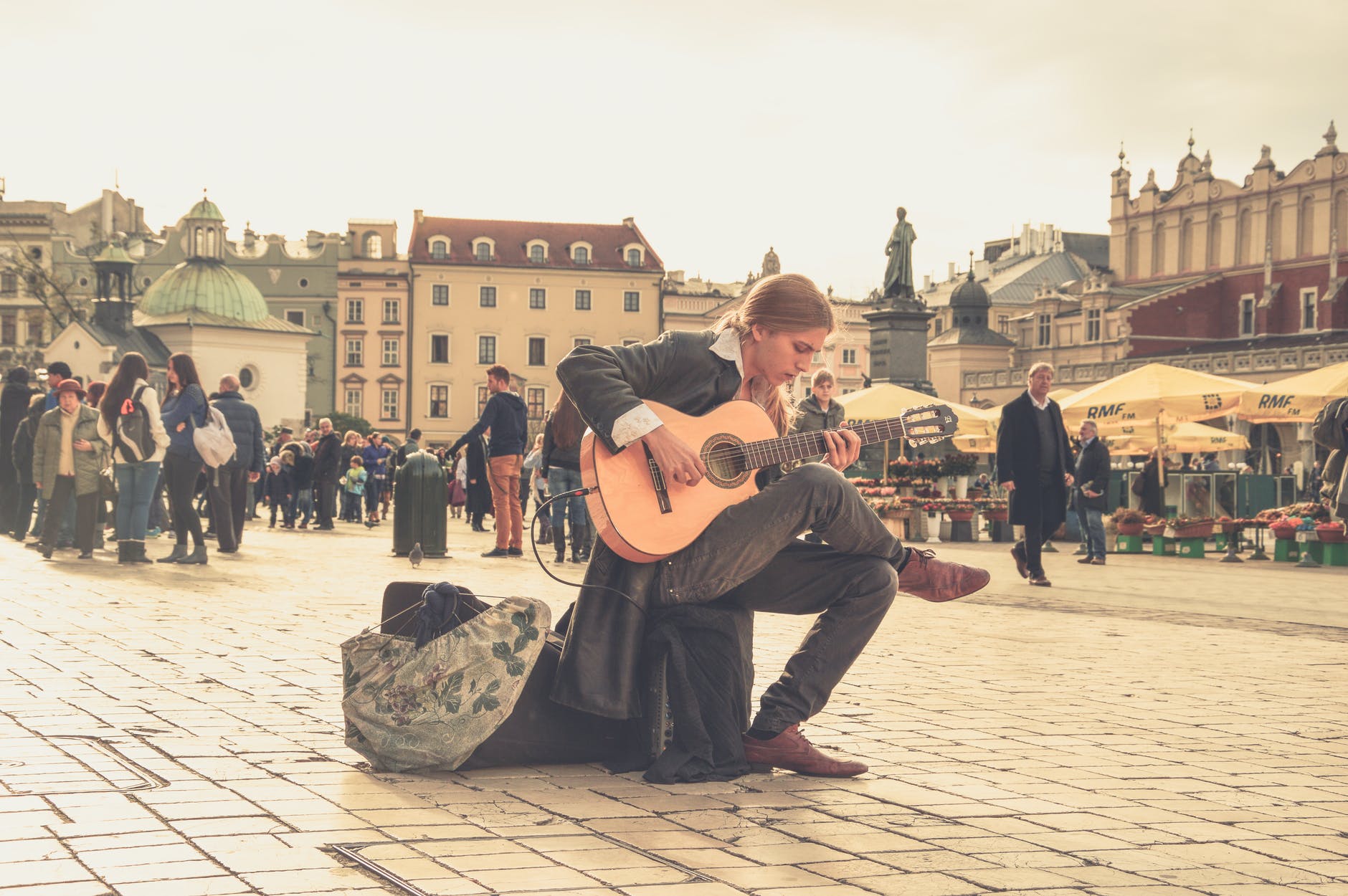 8. Helps with Confidence
Being good at the guitar can improve your confidence. Unfortunately, as a beginner, the guitar can also test your confidence. Once you get over the initial barrier to entry, the guitar can be a significant confidence booster if the rest of your life is pushing you down.
In general, music has always been a way for people to express themselves, and being able to do this is vital for your confidence. With extra confidence comes increased mental health, which, as is described in another section, boosts overall brain health.
The best way to boost confidence in your guitar playing is to practice regularly. Playing live gigs can also help you get used to nerves and perform in other areas of life. Another benefit of learning guitar now is that the quicker you start, the quicker you will gain your skills.
9. A New Way to Communicate
Another reason to play the guitar is to learn new ways of self-expression and communication. By playing the guitar, you can express feelings that you can't put into words. Music has always been a supreme form of expression. The guitar has so much room for nuance and interpretation. For many years musicians have used the guitar to rid themselves of anger, sadness, and frustration.
Playing the guitar is also a fantastic way to communicate joy. A well-placed chord can say a thousand words. Many guitarists will tell you that learning a new lick or a heavy riff is the best way to spend a few idle hours.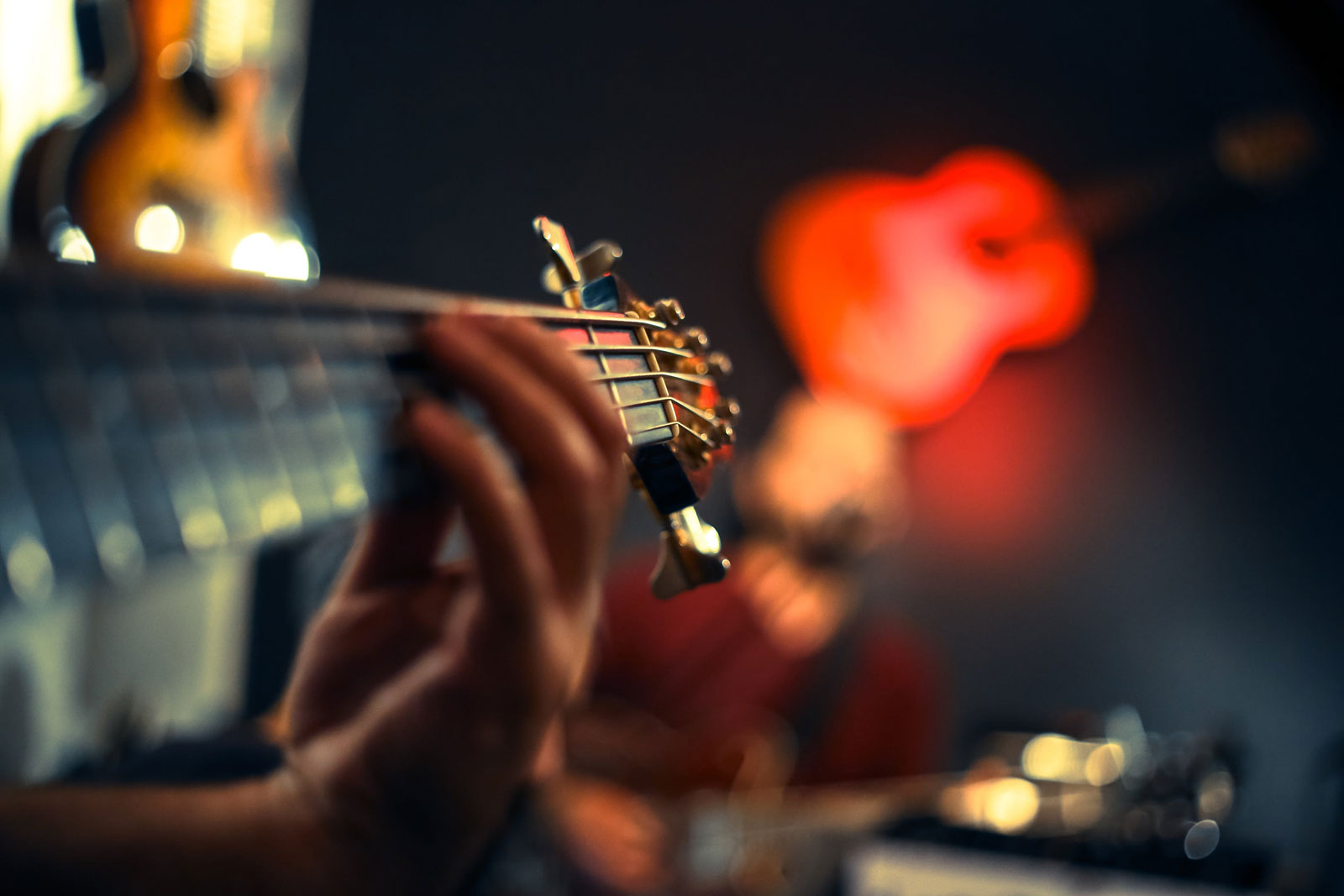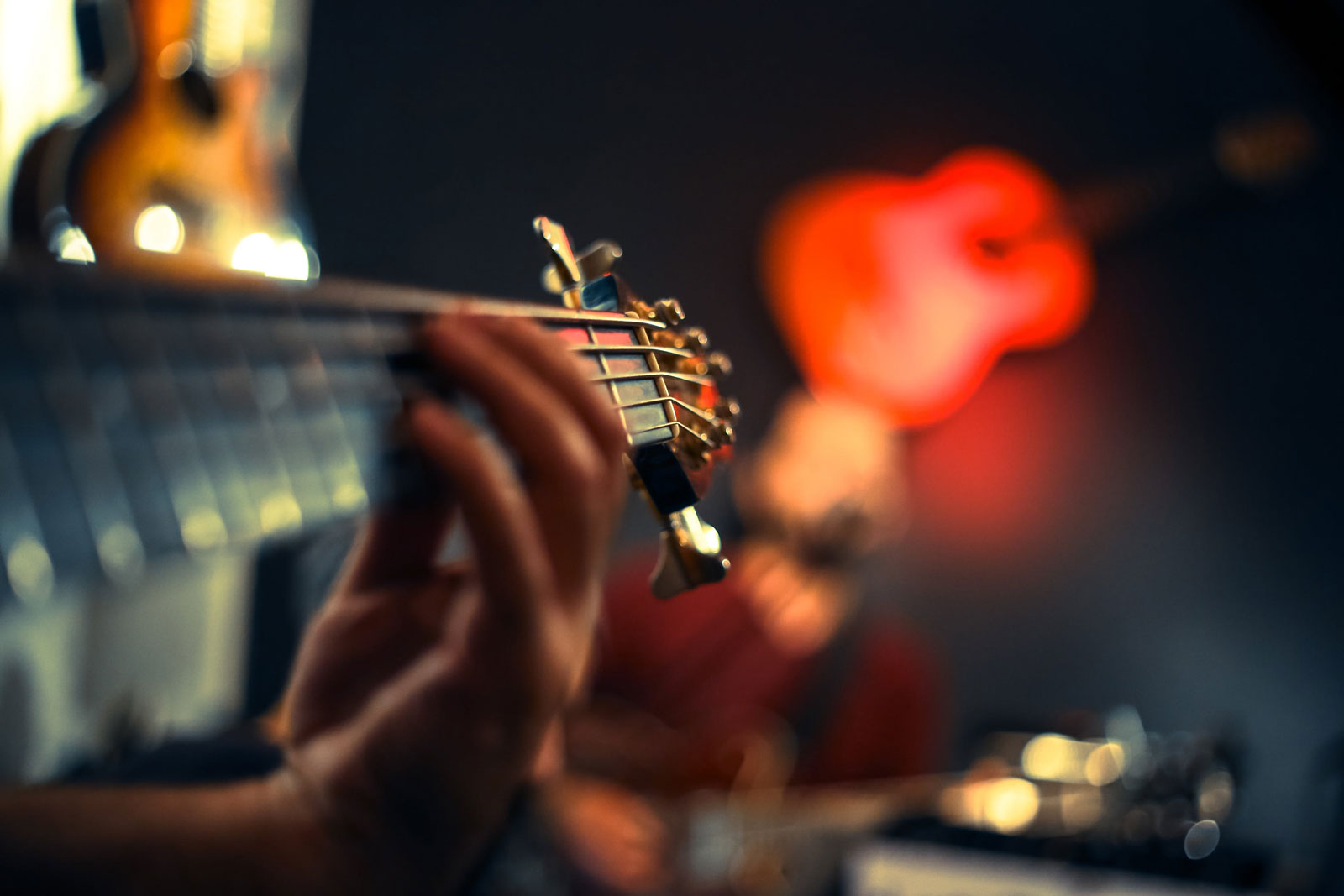 10. Improves Your Memory
Learning to play guitar can help to improve your memory. According to a TEDTalk about how playing instruments affects the brain, research shows that listening to music and playing instruments activate your entire brain. The TEDTalk says, "playing an instrument is the brain's equivalent of a full-body workout." Disciplined efforts to play an instrument will improve overall brain function.
In addition to the scientific evidence above, supporting reasons to play the guitar, a substantial portion of your practice hours will be dedicated to memorizing scales, progressions, and licks. Frequently exercising your memory muscles by regularly practicing the guitar leads to advanced functions within the brain, such as retrieving and storing memories quicker.
Over time you will develop personal strategies for remembering the music applied in your regular day-to-day life. Your memory will improve, even if you are not actively focused on memory exercises. Muscle memory develops through repetition. Playing the guitar will become natural and will help to improve your cognitive skills.
SEE ALSO: Learn Guitar With Apps: The 11 Best Ones To Use Today
11. Boost Your Multitasking Skills
One of the key benefits of playing guitar is that you will develop your ability to multitask. At various times guitar playing will require you to read music, pick the right notes, strum to the correct rhythm, and listen to other musicians.
If you feel like you need to improve your multitasking skills, learning the guitar is a great place to start. The process of learning any musical instrument is multifaceted.
The more you practice, the greater your ability to perform multiple tasks will be. Being able to multitask is a crucial skill to have in many walks of life. This skill is crucial to develop in virtually all career paths, as a parent, and in busy periods of your life. Learning to multitask is also one of many reasons to play guitar as learning this skill will benefit you in multiple facets of life, not just in your musical efforts.
Benefits of Playing Guitar on the Brain
Improves memory
Improves the ability to execute complex tasks simultaneously.
Provides a therapeutic respite from the everyday
Sharpens ability to concentrate
Exercises all parts of the brain
Increases capacity to store and retrieve memories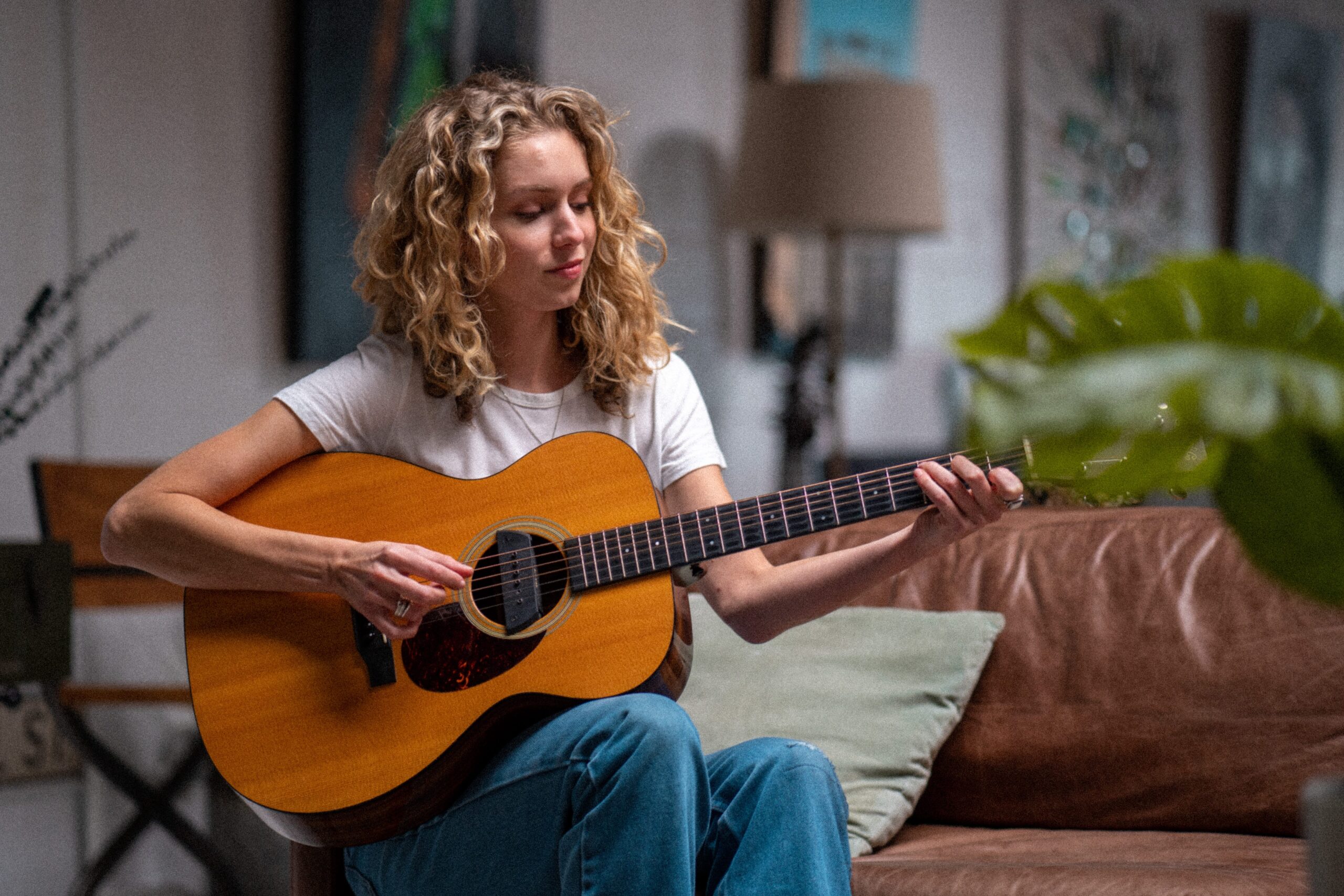 12. Improves Your Dexterity
There are many benefits to learning guitar, one of which may be to improve your dexterity. Guitar playing requires a lot of precise and complex finger and hand movements.
For some beginners who may be clumsy doing everyday tasks, playing the guitar can improve dexterity and coordination. However, your increased dexterity won't come from occasional practice here and there. Practicing the guitar every day will increase dexterity the quickest.
Through practice, you will strengthen your ability to command your fingers to complete complex movements. Dexterity can be improved in other ways, but by learning to play the guitar, you are also picking up different life-changing skills.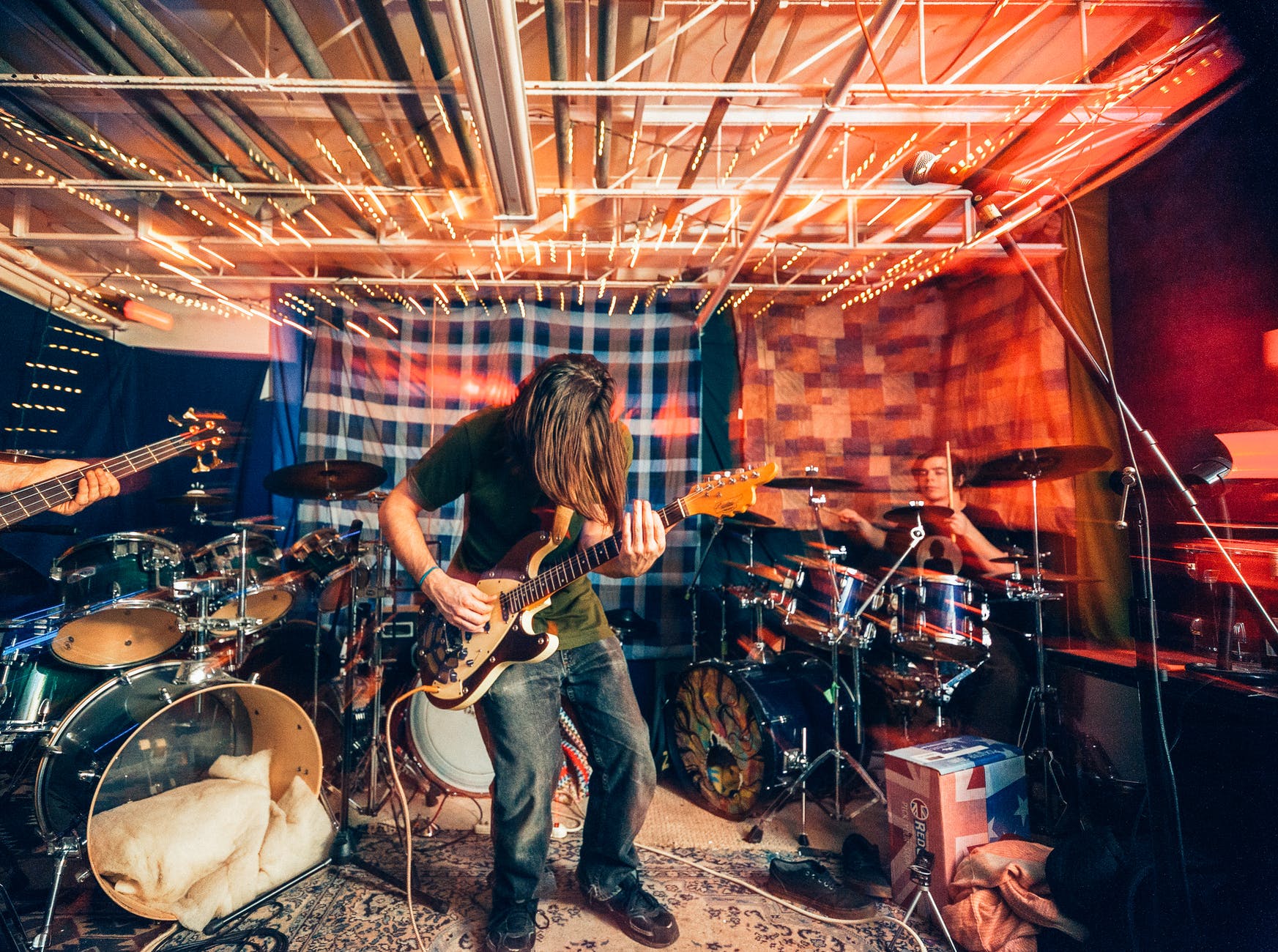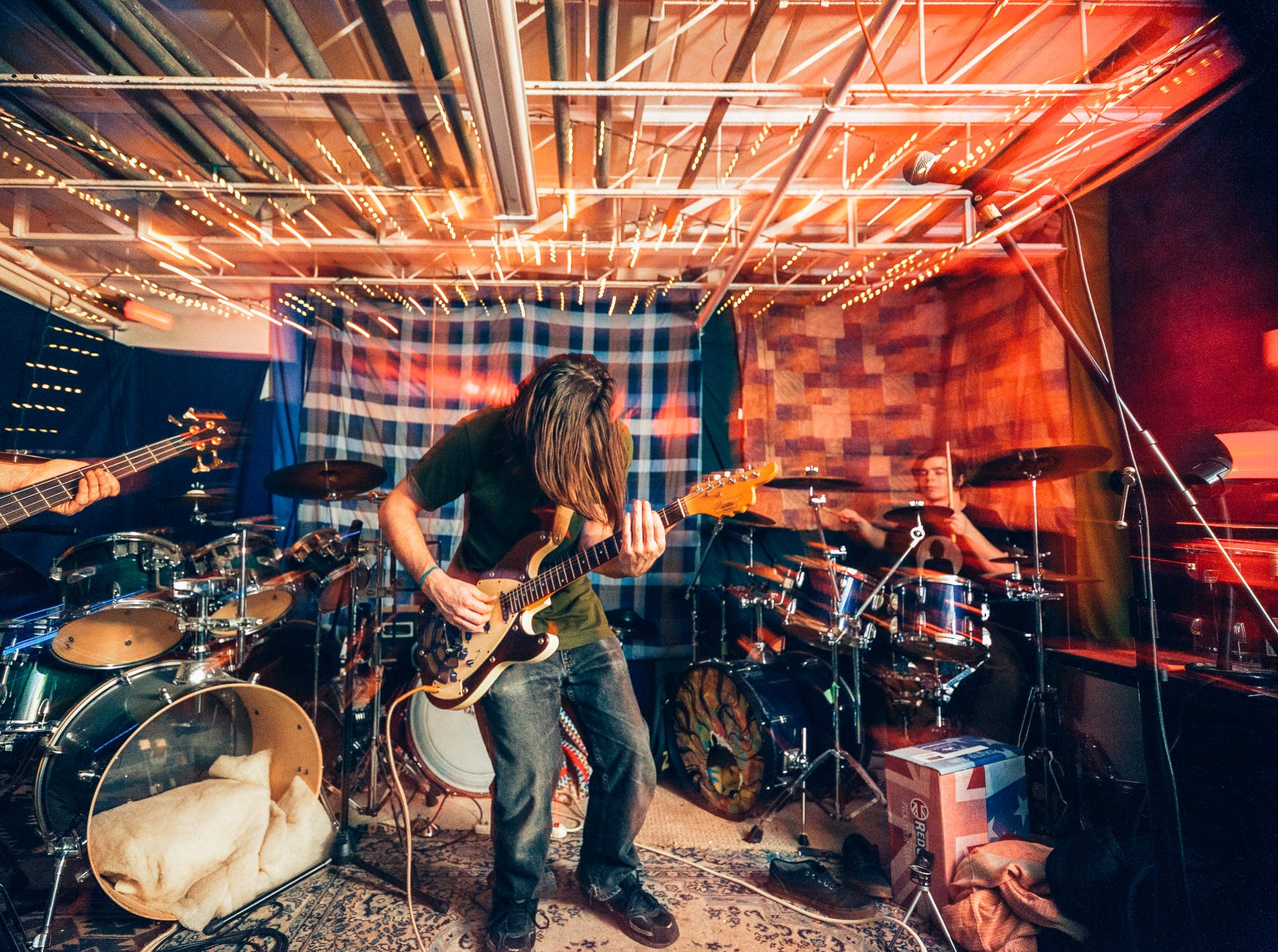 13. Gives You A New Appreciation for Music
Once you have started to practice with your guitar regularly, you may begin to have a new appreciation for all the great music and musicians you have listened to.
Practicing can be intensely frustrating, especially when you try to replicate what you have seen great guitarists do on stage and on records you love.
One reason to play guitar that always comes up is the desire to be like Hendrix, Clapton, and other legendary guitarists.
SEE ALSO: 21 Of The Most Badass, Best Guitar Players Throughout History
As you learn more about the guitar, you will undoubtedly gain a great appreciation for the complexity and skill that goes into producing the music we all know and love.
14. A Sense of Accomplishment
One of the great benefits of learning guitar is the immense sense of accomplishment you feel when you finally nail a riff or finish a solo over a complex chord progression.
This feeling is tough to replicate in other areas of life. One of the most common reasons to play guitar for many beginners is the sense of progress and joy you can get from playing. And what makes it even better is the constant opportunity for accomplishment. As you practice the guitar daily, you will get better and better, continually learning harder riffs and songs.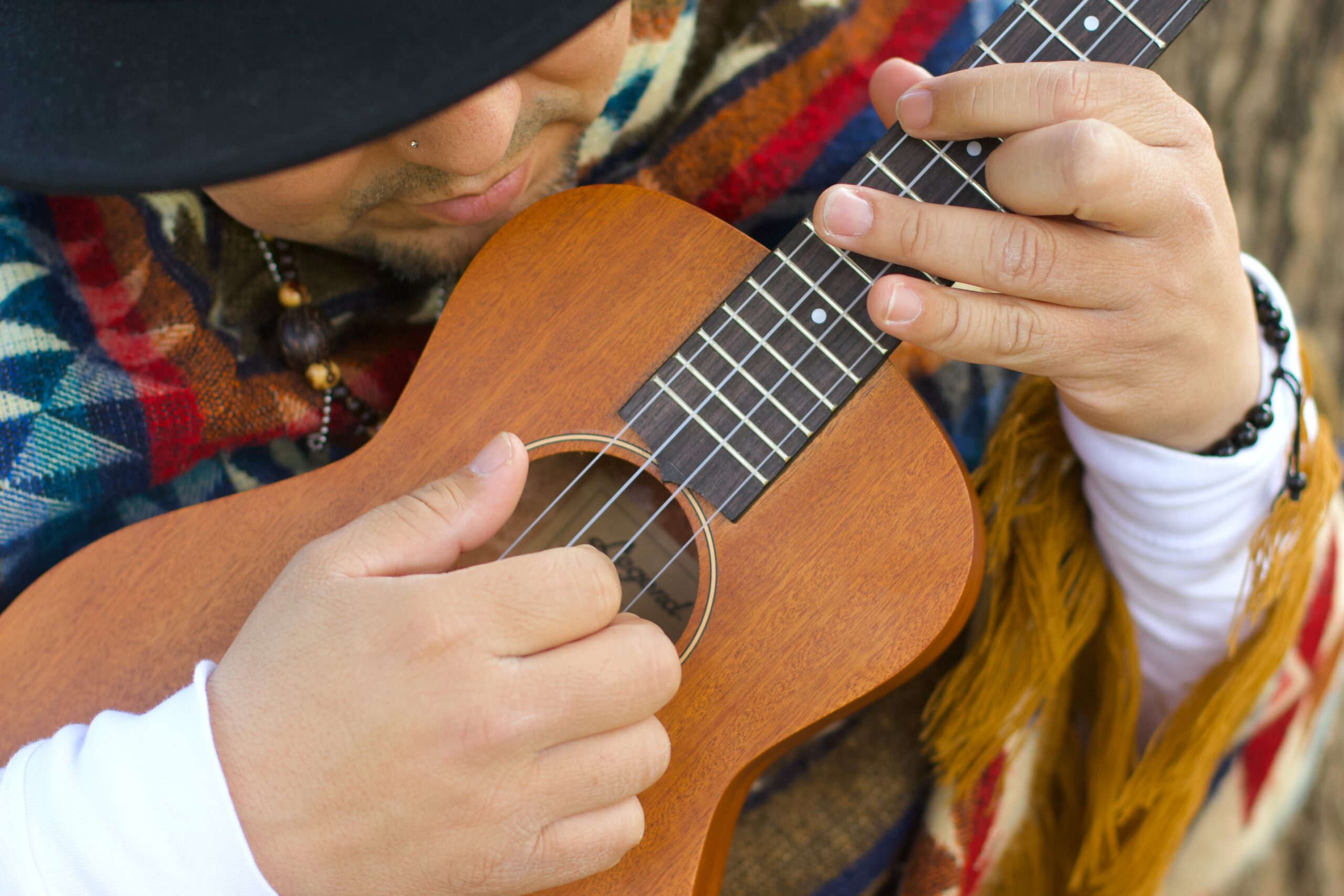 15. Helps You Play Other Instruments
Learning the guitar can be an essential gateway to playing other instruments. After you have made a decent amount of progress on the guitar, you could move on to other stringed instruments like the bass, ukulele, mandolin, and even violin!
Playing the guitar will teach you the necessary skills: rhythm, tone, fingering techniques. This knowledge can be readily applied to many other instruments. As you branch out to play different instruments, you will also become a better guitar player. Practicing music theory will give you a keener ear and eye for playing your current instruments and others regardless of the instrument.
If you are a keen musician, you will be able to have lots of fun experimenting with the skills you have gained from learning the guitar.
---
Practice Makes Perfect When Learning Guitar
At this point, you should no longer be asking yourself, "Should I learn guitar?" You should be running out the door to purchase your first! As expressed, there are multiple health benefits of playing guitar, including increased mental health, dexterity, and creativity.
The more you play the guitar, the more you will feel the benefits. Music is a great gift that can be enjoyed by many people. Learning to play the guitar is a way of broadening your horizons. It is a valuable and enriching skill to have that will bring you endless hours of fun throughout your life. And learning guitar now will only be the start of many great benefits that will come into your life.
Some of these benefits will be more valuable to you than others. Maybe you are already a confident individual, but you have struggles dealing with stress. Similarly, perhaps you know how to be disciplined in the professional sphere but lack avenues for creativity in your personal life.
Learning to play the guitar is a journey. Please don't despair if you are not immediately feeling the benefits of learning guitar. Patience is the key to success. With a healthy dose of hard work and patience, you should be seeing the benefits of playing the guitar in your life very soon!
How has your life been changed by learning the guitar?
Share in the comments below!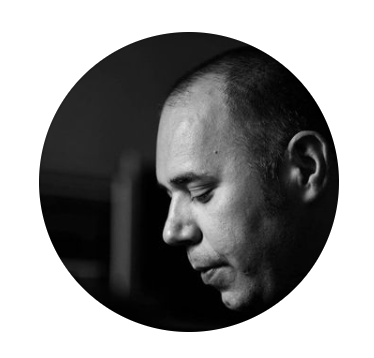 Marko is a passionate composer, producer, and multimedia artist with a Master of Music degree. His career involves performing, creating, and producing his own music in his home studio using digital and analogue equipment. Marko is a multi-instrumentalist (he plays guitar, bass, piano, theremin, and other instruments). performs live acts and DJ sets, and works on feature and short films, documentaries, festivals, theaters, and government initiatives.