Are you interested in starting a journey into learning to play the bass?
We are going to be covering what you will need to get started, how to choose a starter bass guitar and a guide on what you should practice and play to become an expert.
Bass Guitar For Beginners
Even before you play a single note on the bass there are some things you need to put in place. First, let's take a look at the items you will need to begin to learn bass guitar.
Whether you're reaping the benefits when learning guitar on your own with the help of blog posts or with an app that has online guitar lessons you can always improve technique and proficiency through concerted practice.
60% Off Guitar Tricks Full Access! Use coupon code: JOIN60
If you are someone who prefers a guitar app to help you while learning to play guitar, then see our list of guitar apps that we have reviewed.
---

Your Checklist for Getting Started
To learn to play bass, there are a few items that you should have in your possession to make learning the new instrument easier.
Amplifier and Cable
One absolutely vital product that you will need for your bass guitar if you're playing electric bass, is a bass amp. On its own, your new bass guitar is not going to be able to make very much noise – it needs an amplifier for you to start playing good music.
However, if you are just starting to play, you don't immediately have to buy something expensive and of the highest quality. You can start out with a small amp around 100-200 Watts for practice until you become more comfortable playing at higher volumes.

Along with an amplifier, you are going to make sure that you have an instrument cable as well. This essentially takes the sound from the output jack on your bass guitar and puts it into the amplifier's input jack.
These cables vary in size and length, and can typically be found easily online or at local music stores. You will want to simply make sure that it's long enough to move around, and you will need ¼ inch jacks on both ends.
It helps to have a couple of spare cables because they are quite easy to damage especially if you are taking them to and from gigs. Your fellow guitarists will also appreciate it if you have a spare cable in your bag.

Bass Case
While a case for your bass guitar might seem unnecessary, especially if you're leaving it at home most of the time, we still recommend purchasing one.
Leaving the instrument out all of the time could mean it's getting covered in dust. A case also protects against scratches and being bumped into or knocked over.
Also, if you decide that you want to travel with the bass, having a case handy makes that process so much easier. You can get a hard case for traveling and a soft case for simple storage at home.

Guitar Strap
A lot of the bass guitars you consider purchasing may already come with a strap, but if not, you should definitely purchase one for yourself.
In addition to adding a level of comfort to your practice sessions, having a strap makes it a lot harder to drop the guitar and damage it. Bass guitars are heavy and young players need to have a strap so they can develop good form.
Just make sure to adjust the strap properly for your body. Otherwise, it won't work as well as it should. A strap is also a nice place to show some personality in your bass guitar gear. Once you've nailed the bass guitar basics then you can start getting some extravagant guitar straps and showing off.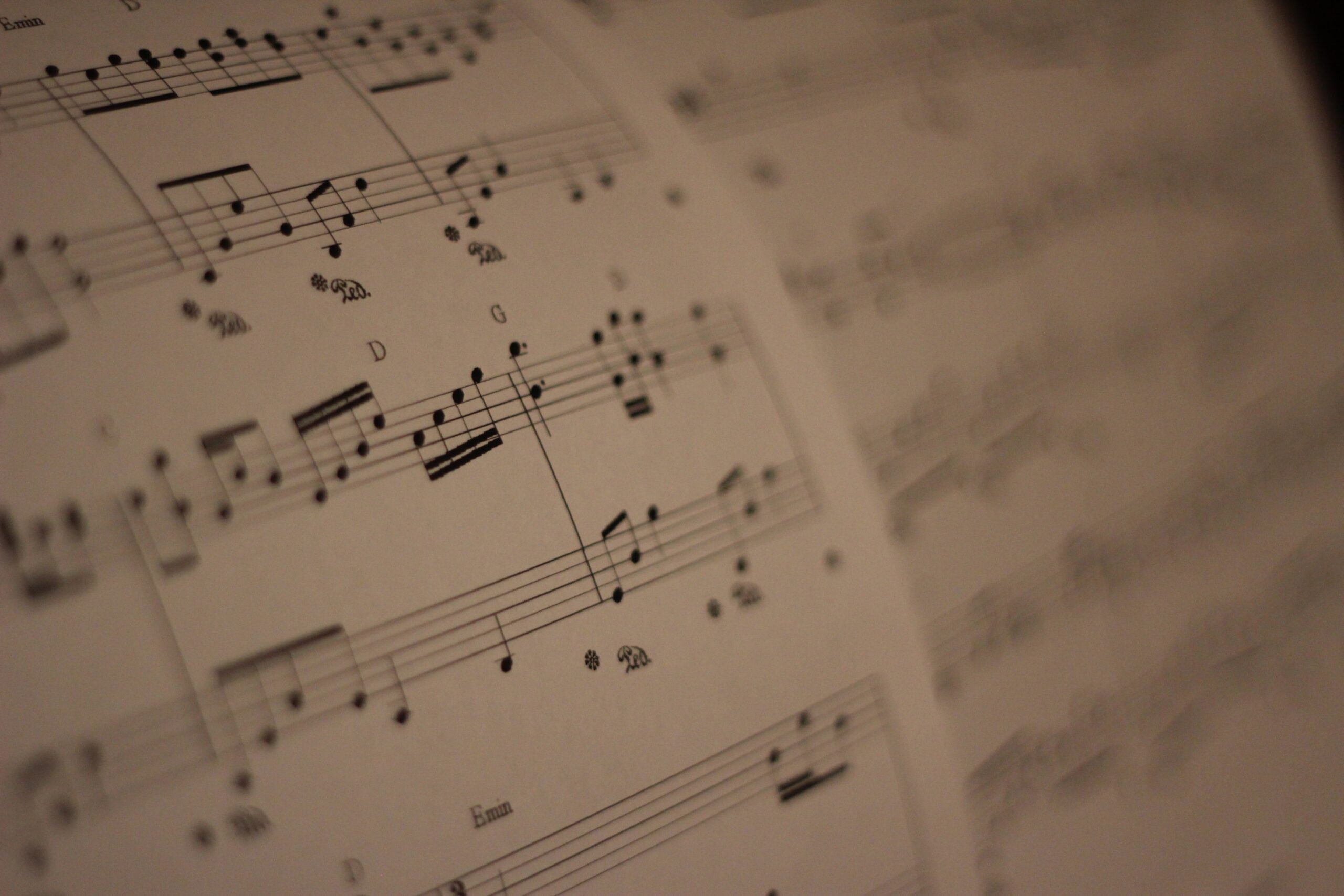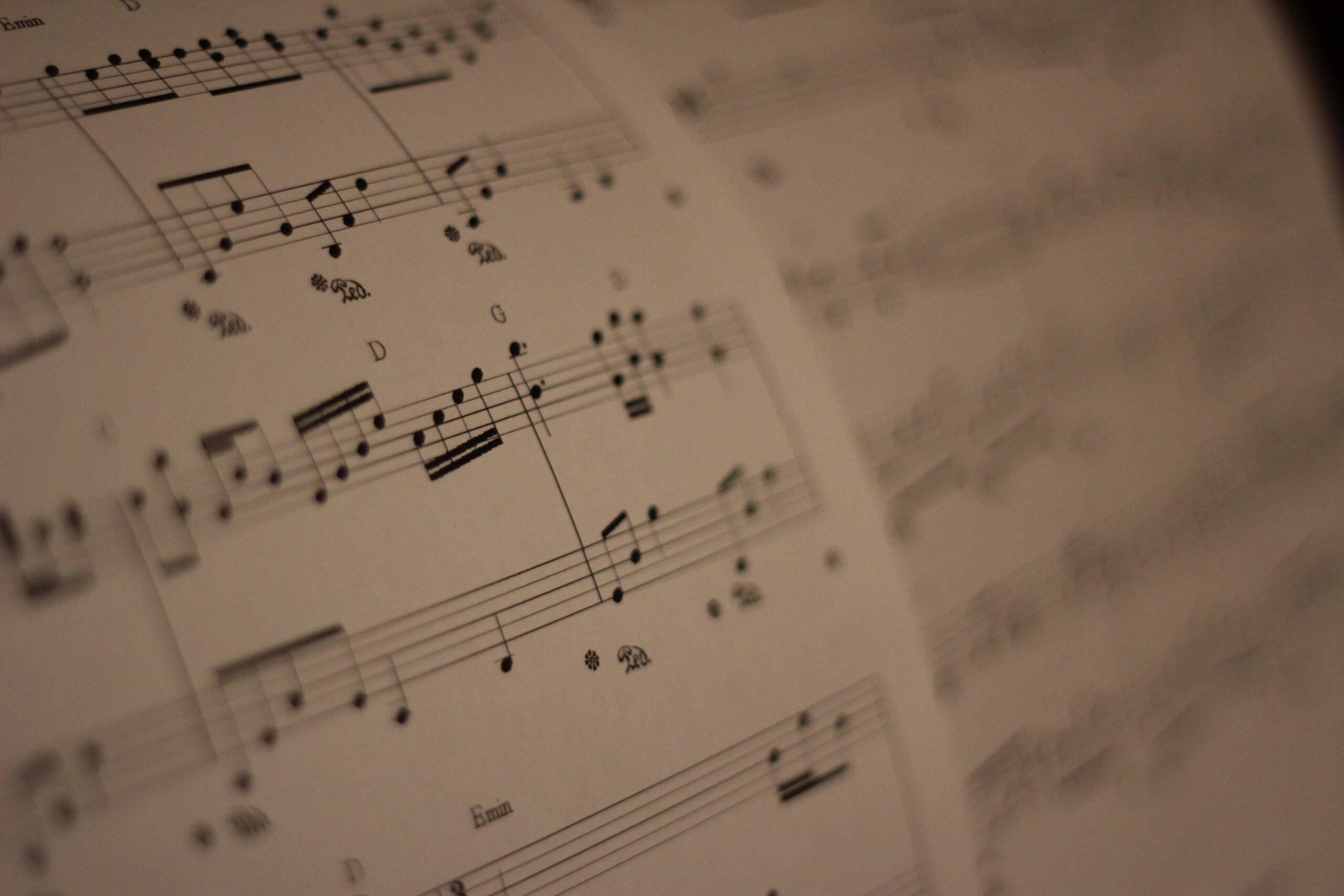 Sheet Music/Tabs
You need to have something to play when you get your bass guitar. Part of learning bass guitar will involve reading music. You can do this through tabs or sheet music notation.
Bass guitar lessons for beginners will often involve scales, arpeggios, and reading music. You will benefit from learning a bit about sheet music and tablature before you pick up your bass.
If you already know how to read music then you have already mastered one of the bass guitar basics. All the more reason to purchase some bass guitar sheet music for your favorite songs and start learning.
As you start playing with other musicians it will help to be able to read music. It is like learning a new language and can therefore take some time.
Hopefully, any bass guitar lessons for beginners will include some instruction regarding reading music.
On top of these essentials, you will need the best beginner bass guitar for you. Let's look at what you need to consider when choosing your first bass guitar.
---

Choosing the Best Starter Bass Guitar
So how do you go about choosing the best starter bass guitar for yourself? This is a big investment and decision, so there are a few aspects you should mull over first.
1. Consider Your Budget
The biggest question is definitely "how much should I spend?" It's important to ensure that you aren't spending too much, especially as a beginner bass guitar player.
However, you also want to make sure that you aren't getting a low-quality bass. Having an instrument that is made badly will just make it more difficult to learn and play regularly.
For a decent bass, you should anticipate paying at least $200, but if you are on a stricter budget, you won't have to spend too much as a beginner.
2. Should You Go for a Four-String or a Five-String?
A standard bass guitar will have four strings, which are the same as the lowest four strings on a regular guitar (they are just one octave lower). This means that if you are already familiar with playing guitar, trying out a bass won't be too difficult for you.
There are also bass guitars with 5 strings, which have an additional lower-pitched B string. This typically makes playing complicated chords and scales a little easier on your hands, as they don't have to change positions as frequently. These bass guitars are used by a lot of heavy metal bassists.
As a beginner, it's normal to go with the standard four-string bass guitar. They are easier to play and you often won't ever be required to bring a five-string to a jam or gig. Playing a four-string bass guitar as a beginner will also help you understand the fundamentals before you move on to the complicated stuff.
However, it's really up to you and the type of music you want to learn to play. Do keep in mind that a 5-string is most likely going to be more expensive than a standard bass guitar.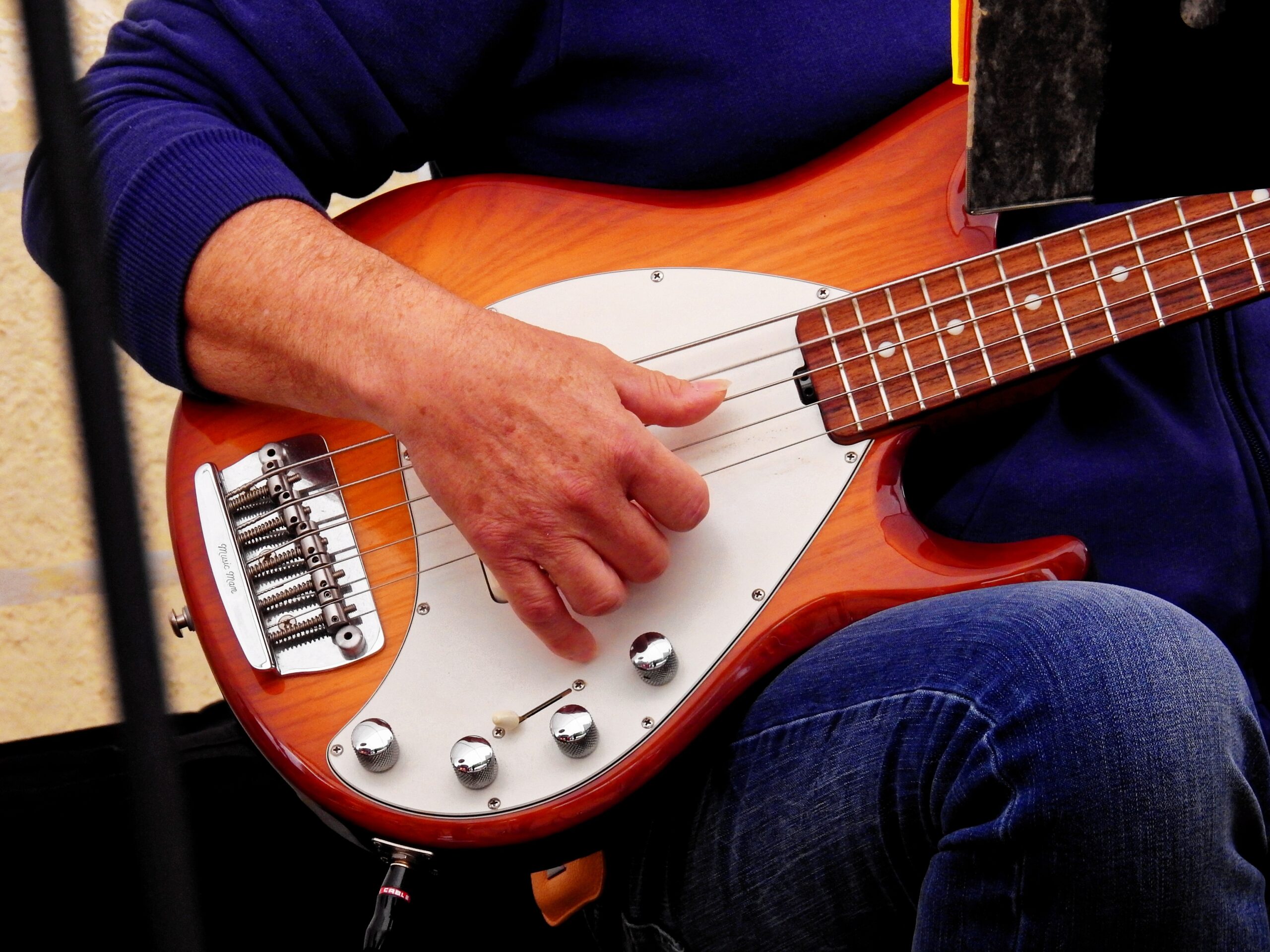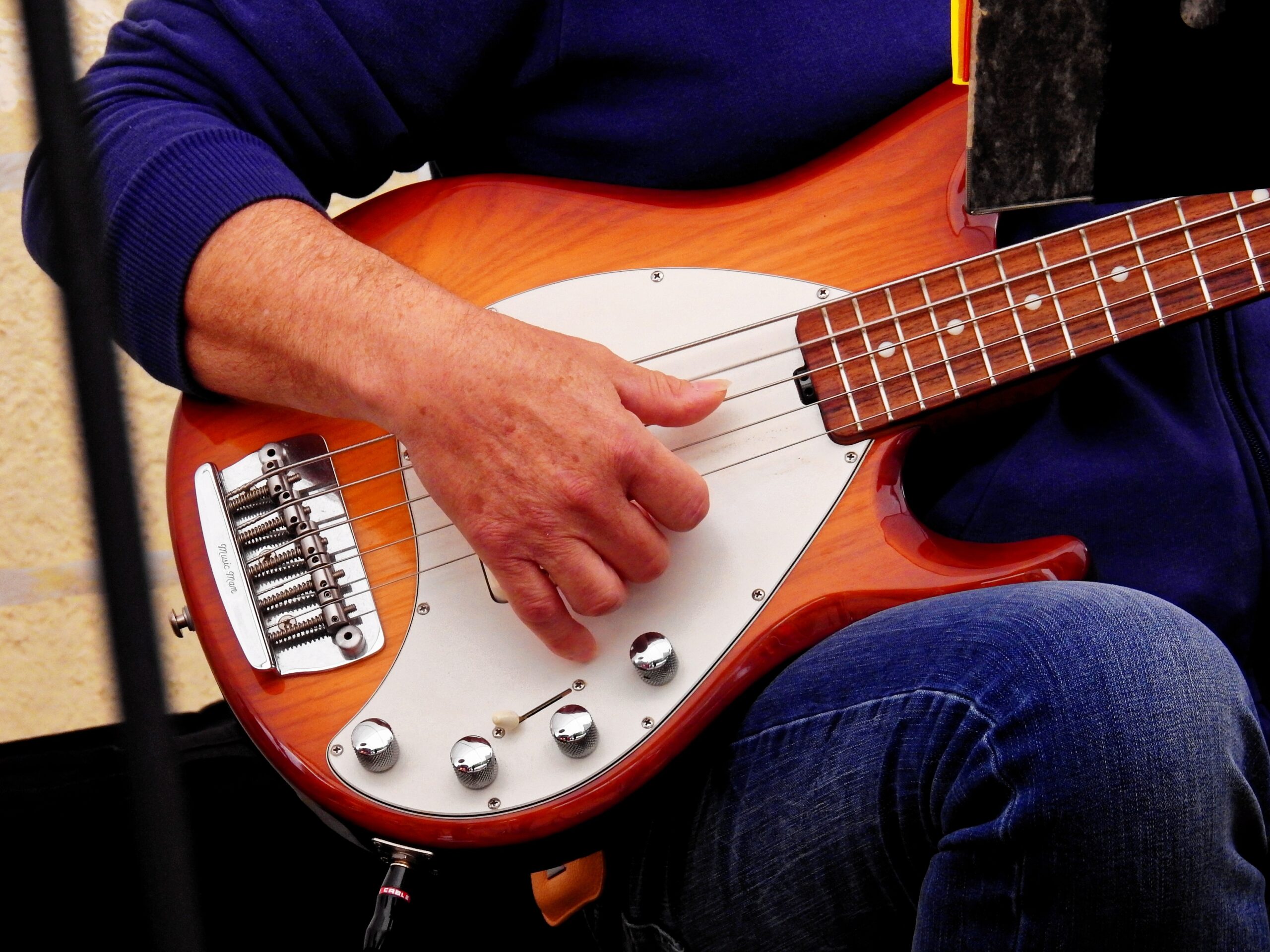 3. Body Styles and Tonewoods
When choosing your new instrument, you should make sure that you are excited about the bass guitar you choose. You will be spending quite a bit of time with the choice you make, so you want to have one you love.
There are many incredible and diverse body styles to choose from, and it really doesn't matter what you choose as long as you love it and are comfortable with the shape.
As for tonewoods, this simply refers to the wood that the bass guitar is made of. Your instrument will have a neck, body, and fingerboard that are all made of wood, and the different types affect the sound it makes.
Some of the common choices include:
Mahogany, which has a nice deep and warm sound.
Basswood, which is like mahogany only a little woodier.
Alder, which has a bright sound with a good midrange.
Maple, which has a bright, crisp sound.
Rosewood, which is warmer than maple and used in fingerboards.
4. What Kind of Music Will You Be Playing?
This may not be something you can answer completely. However, if you plan on playing only funk music you may want to get a different bass than if you were mainly playing rock or blues or jazz.
Part of learning how to play bass guitar will involve choosing the kind of music you want to play. Ideally, you will already have a favorite genre. Learning bass guitar may change the way you think.
Should you get a precision bass or a J-bass? This may depend on how you want your playing to sound. If you want that punchy and solid sound you may want a P-bass. The difference between the two lies in the pickup type and placement.
Ultimately you can play any type of music on a precision bass or a jazz bass. Once you have finished with all the bass guitar basics then you can start experimenting with the different types of bass.
Whether it is sound or feel or comfort many factors can influence the type of bass you want to buy.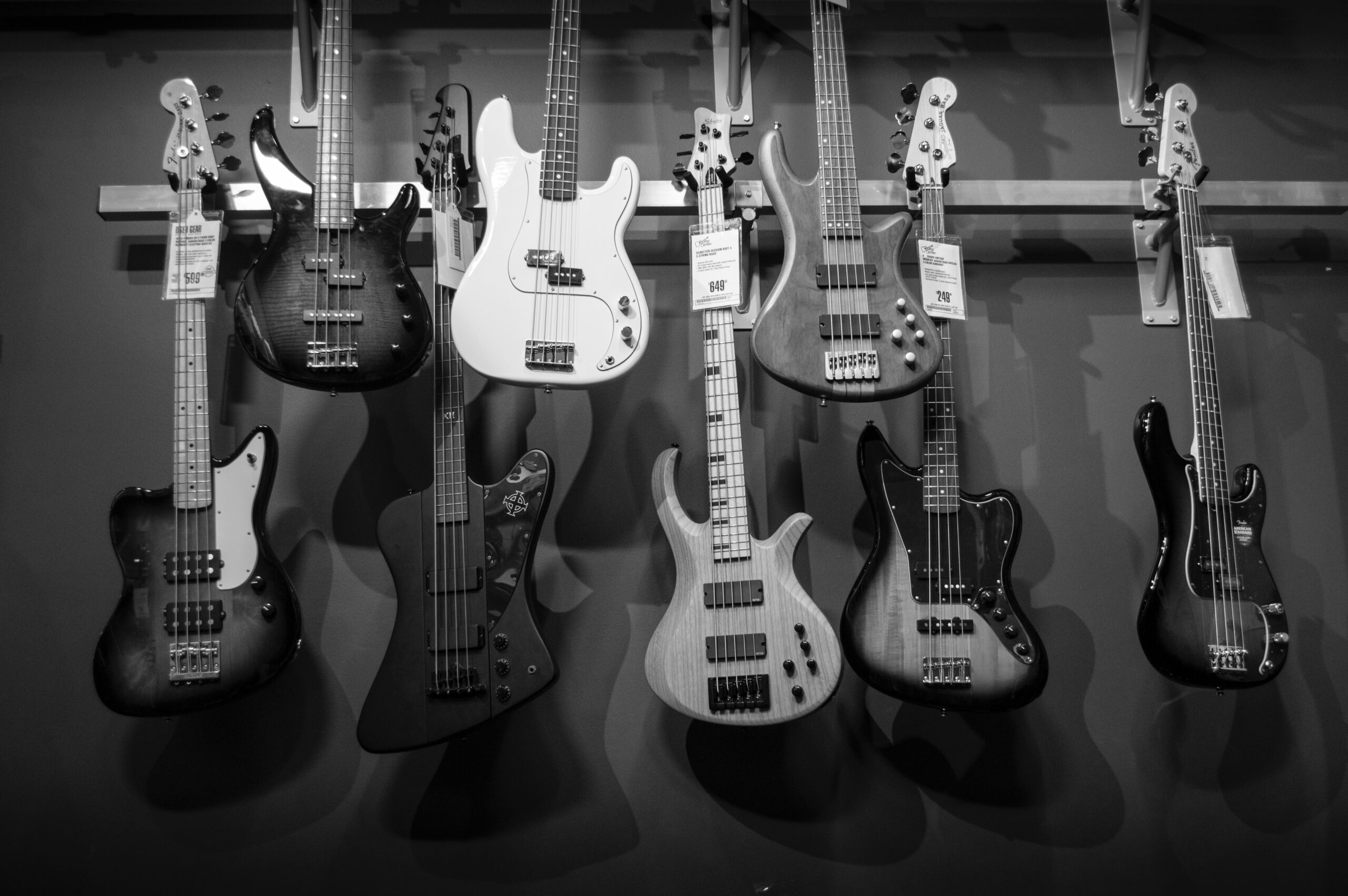 5. Online or In-store
Where should you buy your guitar? There are pros and cons to both online music stores and high-street stores. You cannot begin to learn how to play the bass guitar before you've chosen the right guitar.
As a beginner going into a guitar store and trying out what they have on offer can be an important part of your learning experience. After you've been playing for a few years your local guitar store will probably become a home away from home.
It is a good idea to become acquainted with the store and the people that work there. You can get a lot of hands-on experience with various types of guitar. And you can get some advice from experienced players that may help you make your decision.
Shopping online is a hassle-free and possibly cheaper alternative. You can browse many online bass guitar stores in a matter of minutes and narrow your preferences. Many of these websites will also provide advice that can help you work on your bass guitar basics.
When you've decided whether to go the online or high-street route you can get started learning bass guitar.
SEE ALSO: 15 Helpful Tips That Will Guide You When Buying A Guitar

6. Electric Bass Pickups
Last but not least, you should consider the electric bass pickups.
These are simply magnets that are wrapped in wire, which create a weak magnetic field that is disrupted by the bass string and creates an electronic signal that is transferred to the amp from the bass. This then turns into a signal that relays as an audible sound to whoever is listening.
There are a few different kinds of pickups, including single-coil, which are thinner and often have a visible row of magnets. They will typically have a clear sound and are a very popular choice for bass guitars.
Split-coil pickups are also an option, and they are usually used in the middle or neck position. These pickups have a very deep and rounded sound.
Lastly, there are humbucking pickups, which are wider and fatter because they have two rows of magnets. They have a nice growl and a much thicker sound than the other types of pickups.
For someone who is brand new to the world of bass guitars, it might be a good idea to start out with two pickups, so you can experiment with the sound and see what you like and dislike.

---

Practicing: How to Play Bass Guitar for Beginners
Once you have set up your starter bass guitar, you will need to practice, practice, practice. On top of that, finding a good teacher and starting some easy bass lessons for beginners might be a good idea.
Even if it's only for 10 minutes a day, it is incredibly important to practice your new instrument consistently. If you can, 30 minutes a day is ideal. Try to find time without any distractions to make it easier.
When you start to practice, consider having something to keep time, as this is very important for bass players. A metronome will work perfectly, but if you don't have one, there are even apps for your phone that you can use.
Start slowly, and begin with simple technique exercises. Practice chords over and over again, and run scales consistently. Running scales is one of the easy bass lessons for beginners. Once you have been playing for a while, you can move on to learning songs. There are many beginners bass guitar songs to learn across many genres, and even just practicing bass notes for beginners will make a huge difference.
Also, consider checking out YouTube videos for bass guitar tutorials as well. There are a variety of channels like Scott's Bass Lessons and Marty Music that provide excellent bass guitar lessons for beginners. There are plenty of free resources that you can use to improve your bass guitar basics.
Learning a new instrument can definitely be challenging, but you will be reaping the rewards of your work for the rest of your life.
We wish you luck on starting your bass guitar for beginners journey. What made you want to learn bass?
Let us know in the comments where you are in the process of learning to play.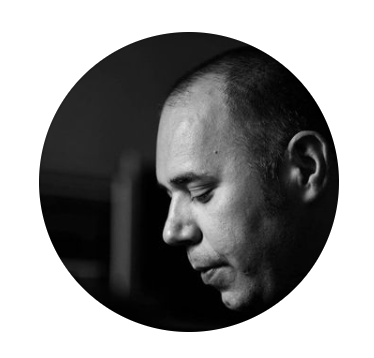 Marko is a passionate composer, producer, and multimedia artist with a Master of Music degree. His career involves performing, creating, and producing his own music in his home studio using digital and analogue equipment. Marko is a multi-instrumentalist (he plays guitar, bass, piano, theremin, and other instruments). performs live acts and DJ sets, and works on feature and short films, documentaries, festivals, theaters, and government initiatives.