It is impossible to collate an objective list of the best guitar players of all time. Everybody will have a different opinion about who should have made the list.
However, there are certain names that stand out because they were guitarists that pushed the limits with virtuosic playing! Throughout history, guitarists have emerged in various genres and impressed with their style, tone, and ability.
Killer guitar solos, mind-melting riffs, and luscious chords. These are just a few of the ways we can judge which guitarists should make the list. Innovation, technique, and melody are also a good way of identifying which guitarists have been most influential throughout history.
Some guitarists have been more prolific than others. Other guitarists have shone brightly in a short amount of time and left a legacy. Imitation is the sincerest form of flattery. And many of these badass guitarists have started trends and inspired guitarists that pale in comparison.
Without a doubt, each guitarist that made the list has made an indelible mark on the musical tapestry of the guitar. In no particular order, here we go…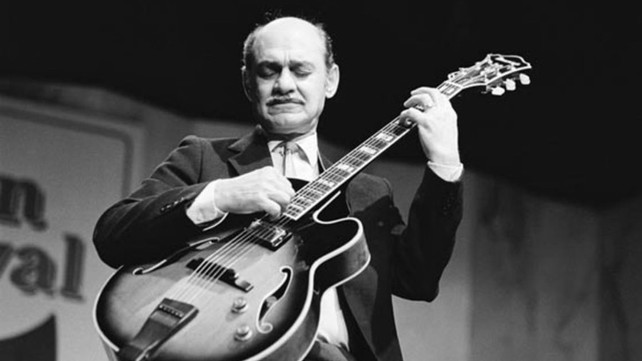 Image Source: Ultimate Guitar
1. Joe Pass
Not many people will have described Joe Pass as badass but his skill with the guitar was second to none. Joe Pass was one of the greatest and most influential jazz guitarists of all time. Pass knew every inch of the fretboard and maneuvered his fingers with style and grace to pluck wonderful melodies and licks.
Pass was a frequent collaborator with some of the biggest stars in jazz like Ella Fitzgerald and Oscar Peterson. His talent as an accompanist was equal to his powers as a virtuosic soloist. His use of progressions and chord inversions was innovative and made his playing one of the defining sounds of jazz guitar.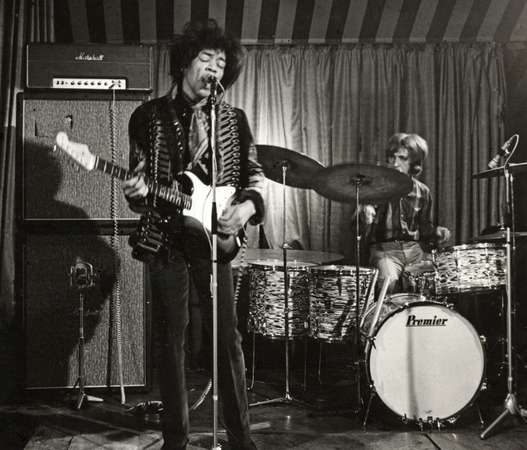 Image Source: Encyclopædia Britannica
2. Jimi Hendrix
What more can be said about Hendrix? He sits atop RollingStone's list of the greatest guitarists of all time for a reason. With style and swagger, Hendrix reinvented rock guitar and made sure that anyone who strums on six strings will remember him.
He is routinely heralded as one of the best guitar players of all time because he produced sounds that had never been heard before. With his left hand and sometimes with his teeth he transcended the guitar and became a music legend. He was undoubtedly one of the most talented guitar players to grace the earth!
Hendrix's version of the National Anthem is a testament to his revolutionary playing. He could take a tune that everybody knew and play it like no one would have dared.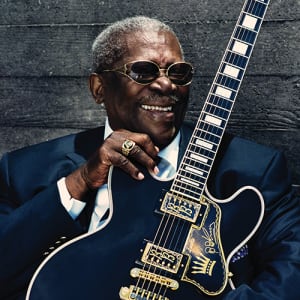 Image Source: Biography
3. B.B. King
The King of the Blues. B.B. King was one of the most skilled guitarists of the twentieth century. King made his name playing blues and rhythm better than anyone else. He was best known for using the Gibson ES-335 to unleash spine-tingling blues solos.


His fluid string bending and perfect use of vibrato have influenced many guitarists in blues and other genres. His career spanned many years and encompassed the evolution of the guitar from a gentle jazz tool to a wild heavy metal ax.
B.B. King played the guitar so consistently at such a high level that he definitely deserves to be on this list.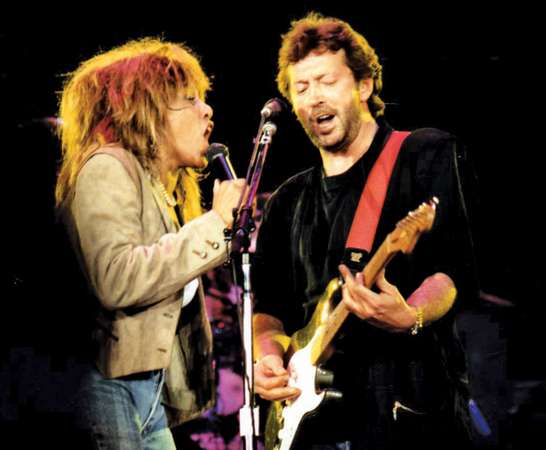 Image Source: Encyclopaedia Britannica
4. Eric Clapton
Clapton is a three-time inductee to the Rock and Roll Hall of Fame and one of the top guitarists of all time. As a member of the Yardbirds, Cream and as a solo artist, Eric Clapton has established himself over many years as a guitar god. Through the 60s and 70s, he was playing the guitar like no one else had dared to do.
Clapton continues to play live gigs around the world and treat audiences to his wide catalog of music. He is still one of the best guitar players today. Clapton has made some of the most wonderful music of all time whether he is plucking blues licks on the electric guitar or playing ballads on the acoustic.
See Also: Top Techniques For Practicing Electric Guitar

5. Jimmy Page
The guitarist and founder of Led Zeppelin deserves a place on this list. Jimmy Page was a genius on the guitar and utilized many different tricks to craft the perfect sound. Page was instrumental in creating some of Zeppelin's most iconic songs, whether he was applying his bow to the strings or indulging in alternative picking
He would experiment with dynamics and rhythm to create guitar riffs and progressions that were revolutionary. He has written immortal songs and is certainly one of the ten most badass guitar players ever.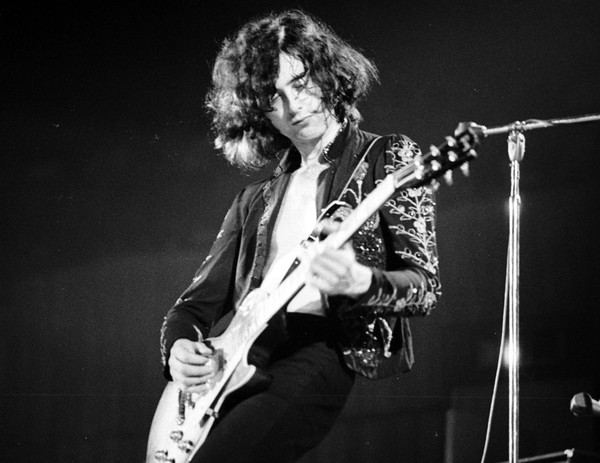 Image Source: Discogs
6. Stevie Ray Vaughn
SRV was integral to the blues revival in the '80s. His playing style was rooted in blues but has gone on to influence guitarists in all sorts of genres. He could play any type of guitar he wanted. SRV was one of the few guitarists to keep blues alive and kicking with fresh and exciting songs.
There are not many guitarists who could play more impressive and soulful guitar solos than Stevie Ray Vaughn. He could make the guitar wail and sing as something possessed.

Image source: Guitar World
7. Carlos Santana
The multi-grammy award-winning guitarist spearheaded the fusion of Latin American Jazz and Rock'n'Roll. As a kid, he was profoundly influenced by blues artists like B.B. King, and this can be heard in his playing ever since.
Since the late 60's Santana has been weaving cracking guitar riffs and solos into iconic Latin rock anthems. He has flirted with commercial success and niche musical ventures throughout his career.
His huge collaborative spirit has ensured that his music has reached all the corners of the world. Whatever genre of music he finds himself in his guitar playing is instantly recognizable.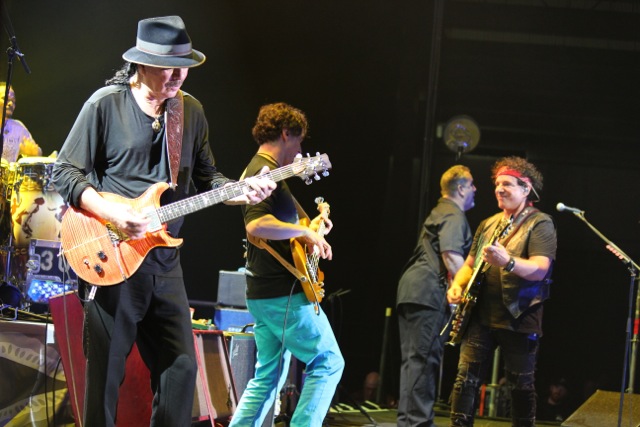 Image Source: Santana.com
8. Prince
No one played with as much funk and style. Although principally known as a singer, Prince was also one of the most influential guitarists ever. He was a supremely talented musician that could play most instruments to an enviably brilliant level.
His talent was making the guitar howl and sing in the coolest manner possible. Throughout his widely diverse and successful career, he played guitar on his albums and live to enhance his overall sound. He was distinctly and unashamedly Prince.
His solo on 'While My Guitar Gently Weeps' amongst a plethora of guitar legends is a testament to his unbelievable skill and verve. His other musical ventures and achievements meant that he was often underrated as a guitarist. But Prince was definitely one of the top guitarists of all time.

Learn How to Play with Fender Play! Free for 14 Days!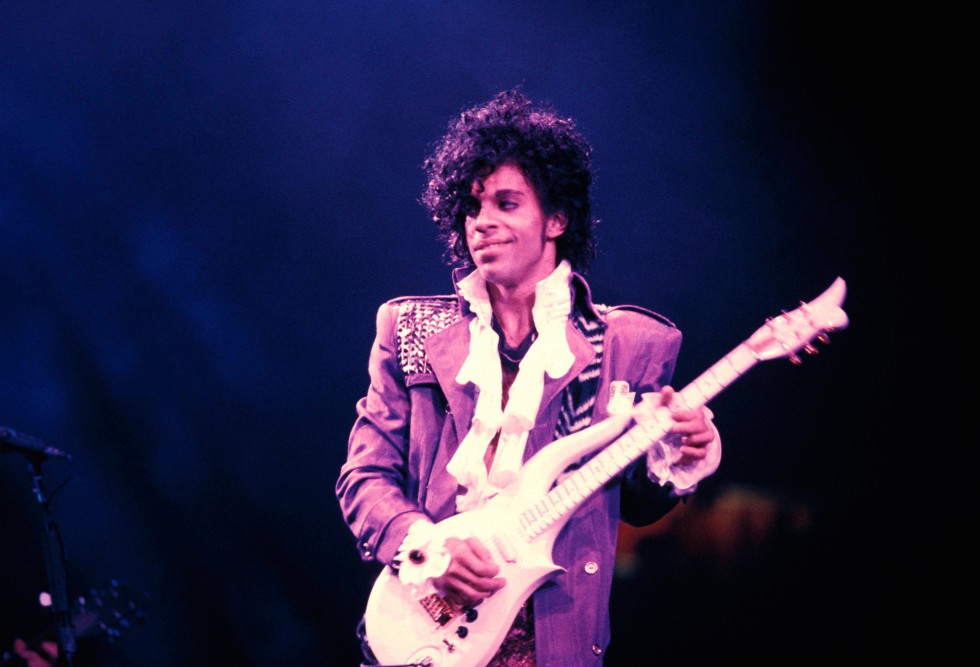 Image Source: JamBase
9. Keith Richards
As a member of the Rolling Stones, Keith Richards produced some of the most iconic guitar riffs in music history. As guitarists, we would be poorer without his contributions in songs like Gimme Shelter and Satisfaction.
Richards was a master at producing instantly memorable riffs and chord progressions. He played both lead and rhythm guitar and put the blues in rock'n'roll. His playing was unpretentious and melodic and always served to enhance the song.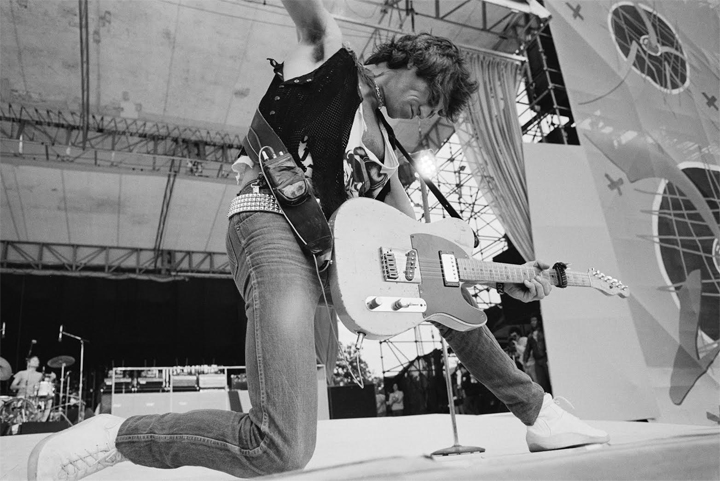 Image Source: Reverb
10. Jeff Beck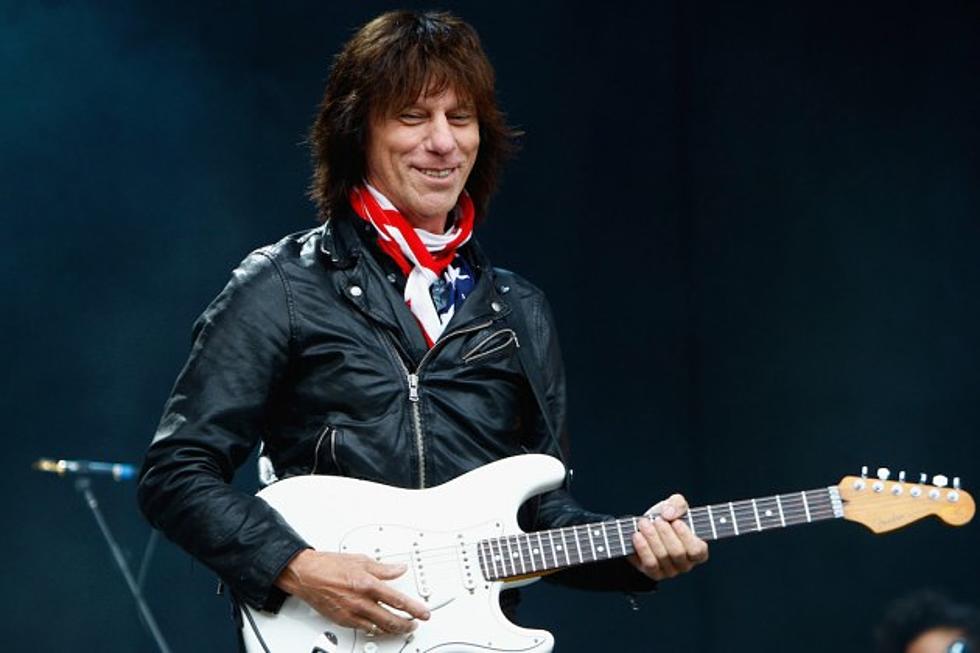 Image Source: Ultimate Classic Rock
In their own way, each of the three Yardbirds has made their impression on guitar history. Along with Clapton and Page, Jeff Beck has been an innovator on the guitar. He is a stylish lead guitarist that produces unique sounds whether he is playing hard rock, blues rock or electronica.
He enhances his impeccable finger technique with a unique sense of how to use vibrato to produce the best sound. Although he hasn't achieved the mainstream success of a Hendrix or Clapton many guitarists often consider him a great of equal measure.
See Also: Top Guitar Accessories 
---

Honorable Mentions
Of course, there are a hundred other great guitarists that could have made this list. Guitar playing continues to evolve and new guitarists are building on the work of legends. It is worth listing a few honorable mentions who have also pushed guitar playing to the limit throughout history.
Chuck Berry
Nile Rodgers
Jonny Greenwood
George Harrison
Eddie Van Halen
Brian May
If you have somehow gone through life having not heard one of these guitarists we implore you to give them a listen!

Get unlimited access to recorded music lessons!
---

The Best
Hopefully, we have given you a good idea of some of the best and most badass guitar players throughout history. If you are a beginner we would recommend having a listen to all of the guitarist's work. There is a fair bit of variety in the list so one of the musicians should align with your taste.
It is always great to listen and learn from the best. Grouping them together in a list shows how the guitar has evolved over the years. The best guitarists have always been at the bleeding edge forcing the guitar to make new sounds and sing new melodies.
Whether you are looking to copy some killer guitar solos or shred some complex chord progressions you can learn something from each guitarist on the list. We hope their music encourages you to strive to improve your playing and broaden your musical horizons.
Who is your favorite guitar player of all time?
Share in the comments below!