A real musician takes care of their instrument. If you want to get the best out of your guitar, you need to ensure it is properly maintained. There are many guitar care products nowadays that make maintenance easier, but there are also some simple rules that will save you a lot of money.
You need to have a keen eye for wear and tear. As long as you treat your guitar with respect, you will be able to make it sound good. Maintenance differs slightly for acoustic and electric guitar, but the principle of respect is the same.
Similarly, the conditions around you may force you to change your care routine for the guitar. But as long as you give it the right amount of attention it should be fine.  Learn more about how to properly take care of a guitar.
First Rule, Play It
Regularly playing your guitar is the best way to know whether your guitar is in good or bad condition. If you are struggling to tune it or the color of the body is fading, you will be able to notice it quickly if you practice every day.
It is important to treat your guitar with respect. Even if you have a cheap guitar, its life will be extended if you treat it right. This means putting it somewhere safe after you play it. This also means being gentle with it while you play.
By playing your guitar on a regular basis you will be able to see whether it has degraded over time. Your strings will also benefit from being used on a regular basis. Overall, if you want to take care of your guitar, play it and do so often.
Avoid Temp Changes
Wood is usually ok with changes in heat. It can expand and contract without damaging the body of the guitar. However, extreme heat and rapid temperature change can damage the guitar in a  number of ways.
You should avoid leaving your guitar in high humidity and high heat areas for an extended period of time. Heat can damage the body of the guitar, and its significant changes in temperature can also detune nylon strings. Leaving your guitar in a hot room for a long time is a bad idea.
You can also get temperature-related damage at points where glue has been used to secure parts of the guitar together. It may seem obvious but avoiding any extreme temp changes is an easy way to take care of a guitar.
Whatever you do, don't leave your guitar in a hot car over summer or any other storage facility that is not temperature-proof!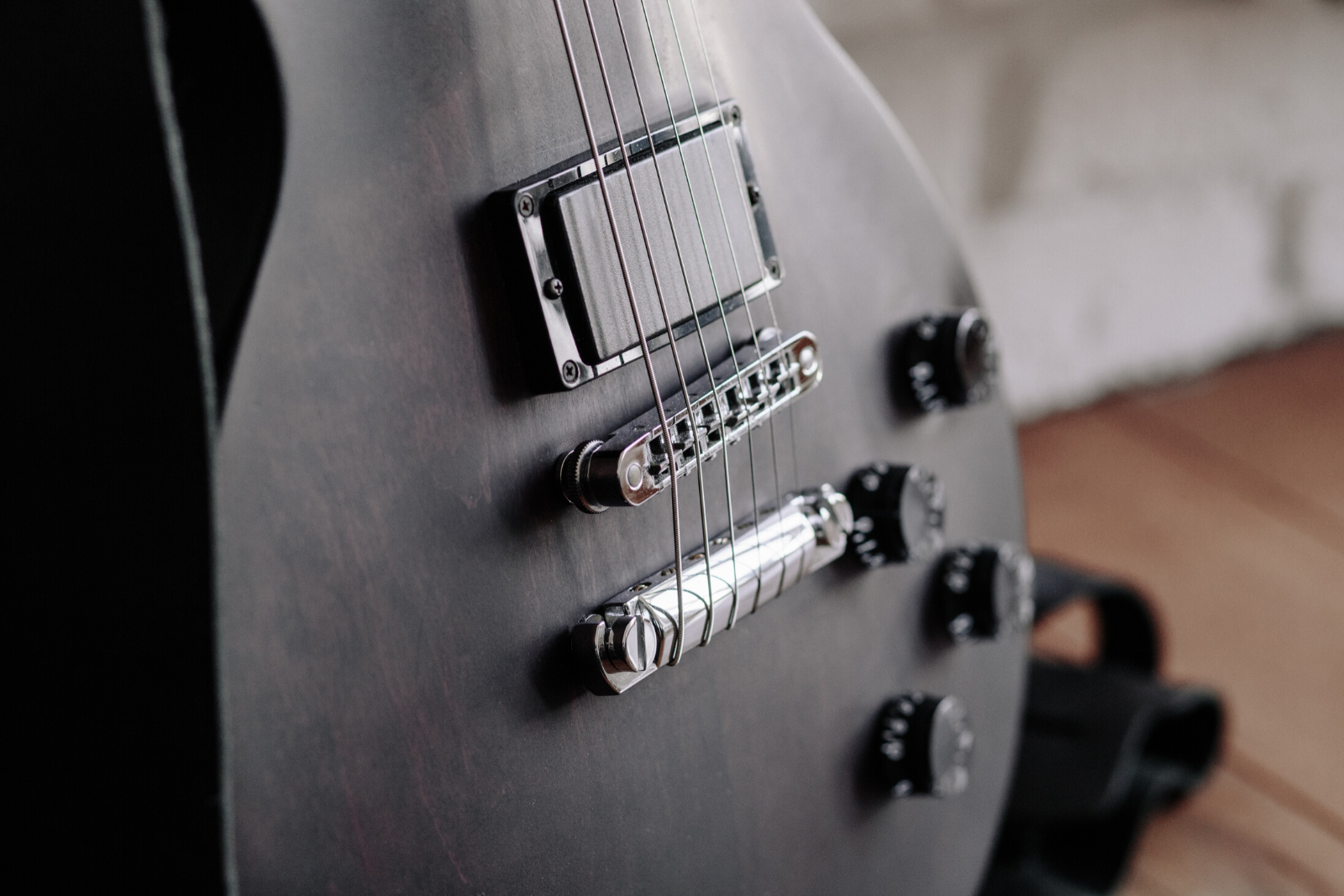 Sunlight
As with heat, direct sunlight can cause damage to the body of the guitar. Over time the finish on your guitar will begin to fade if you leave it in direct sunlight. You may get patches of light and dark wood that will give your instrument an ugly exterior.
The damage sunlight inflicts may not necessarily affect the way it sounds. However, it can weaken the body in a similar way heat does. Your guitar can become vulnerable to further damage if it is weakened by heat and sunlight over time.
As long as you are careful and don't forget about your guitar, it should be easy to avoid leaving it in direct sunlight for too long.
How To Take Care of Your Strings
Change Your Strings
You need to pay attention to the quality and wear of your strings. It is important to know how to take care of your strings. Change your strings if they are becoming worn. You run the risk of damaging your guitar and your fingers if you let your strings run all the way down to their last life.
As a beginner, it is a good idea to get a professional to help change your strings. As you get more skilled and comfortable with the guitar you can change them yourself. You will also be able to experiment with different types of strings.
It is also a good idea to loosen your strings if you know you are not going to play it for a while.

Clean Your Strings
Before outright swapping your strings you need to know how to clean and maintain them. Soft cleaning cloths are the best material you can use to ensure that your strings are pristine.
You should use the cleaning cloths regularly after you practice. It is the best way to get rid of any dirt or grime that you may have left behind. To avoid having to do too much wiping it is important to clean your hands before you play the guitar.
Using a string cleaner will help to restore and preserve the sound of your guitar. A "hybrid blend of refined naturally occurring oils and premium-quality mineral oils" are used in the best cleaners to make guitar maintenance easy. If you clean your strings this way you will only have yourself to blame if it sounds bad. Knowing how to clean a guitar is vital!

Clean Everything
As well as wiping your strings down it is important to clean the rest of your guitar. Your guitar care kit should be stocked full of polish and clothes to help you keep the body and the fretboard looking spotless.
Most guitar polishers and cleaners will be fine to use on the lacquered parts of the guitar as well as the neck. Occasionally you may have to remove the strings to ensure you can get the neck and fretboard properly cleaned.
A good guitar polisher will help to shield against corrosion and will hopefully extend the life of your guitar. Thankfully, it is easy to clean your guitar at home. Every so often wipe the polish and the cleaning cloth out and put some elbow grease into it.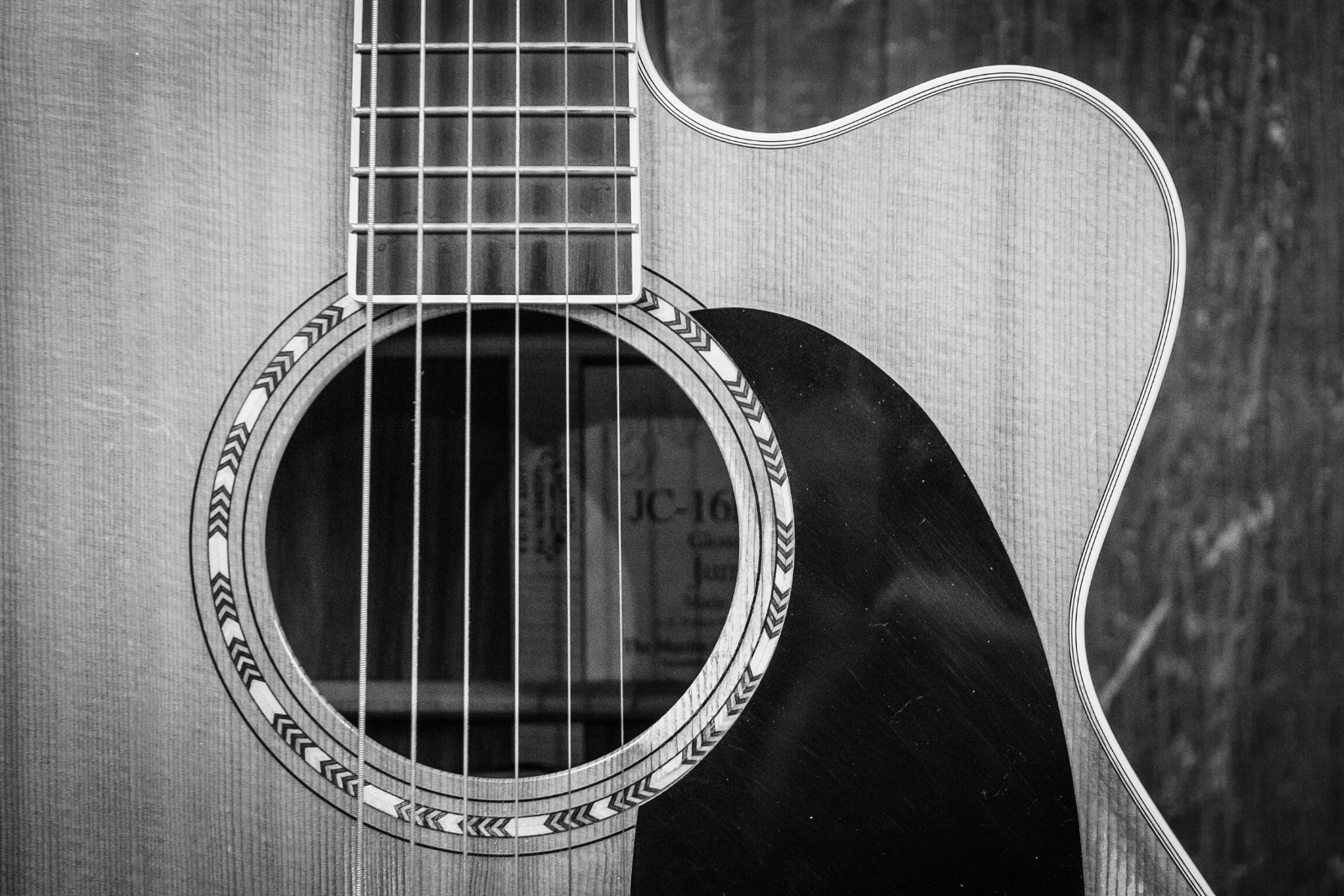 Consult a Professional
If you want your guitar to be around for a long time it is best to leave the modification to the professionals. As you become a more experienced guitarist it may be tempting to adjust the action or mess with the strings.
Before you do any of this, it is a good idea to consult a professional. You don't want to make a mistake and ruin the sound of your guitar. It is possible to damage your guitar without even knowing what you did if you are a beginner.
A professional can do the modifications for you and give you advice on how to care for your guitar in the future. Your local guitar store is a good place to start. But if you want some proper help with your acoustic it is best to go to a certified luthier.
Electric Guitar Maintenance
There is a slight difference between acoustic and electric guitar maintenance. Electric guitar care can often be more arduous especially if you want to maintain accessories like amps, pedals, and wires.
There are similarities such as wiping your strings, keeping your guitar stored properly and polishing your guitar.
With an electric guitar, you also need to attend to the knobs, switches, and cables. You should regularly clean your knobs and switches to avoid getting dust and debris inside your guitar. You should also make sure to tuck your cable behind your strap and wrap your cables neatly to avoid them being damaged.
Guitar Care in Winter
It's getting cold outside! What do you need to do with your guitar so it doesn't get damaged during winter?
Be aware of the humidity. Low humidity can result in cracking and warping. "You can tell if your guitar is getting dry by looking out for a few simple warning signs. These include a shrinking top and fingerboard, buzzing strings within the lower action, cracking finish, and opening bindings."(Breedlove)
You should also avoid leaving your guitar out in extremely cold temperatures. As with extreme heat, freezing cold temperatures will cause the body of the guitar to crack. You should continue to avoid subjecting your guitar to extreme temperature changes during the winter too.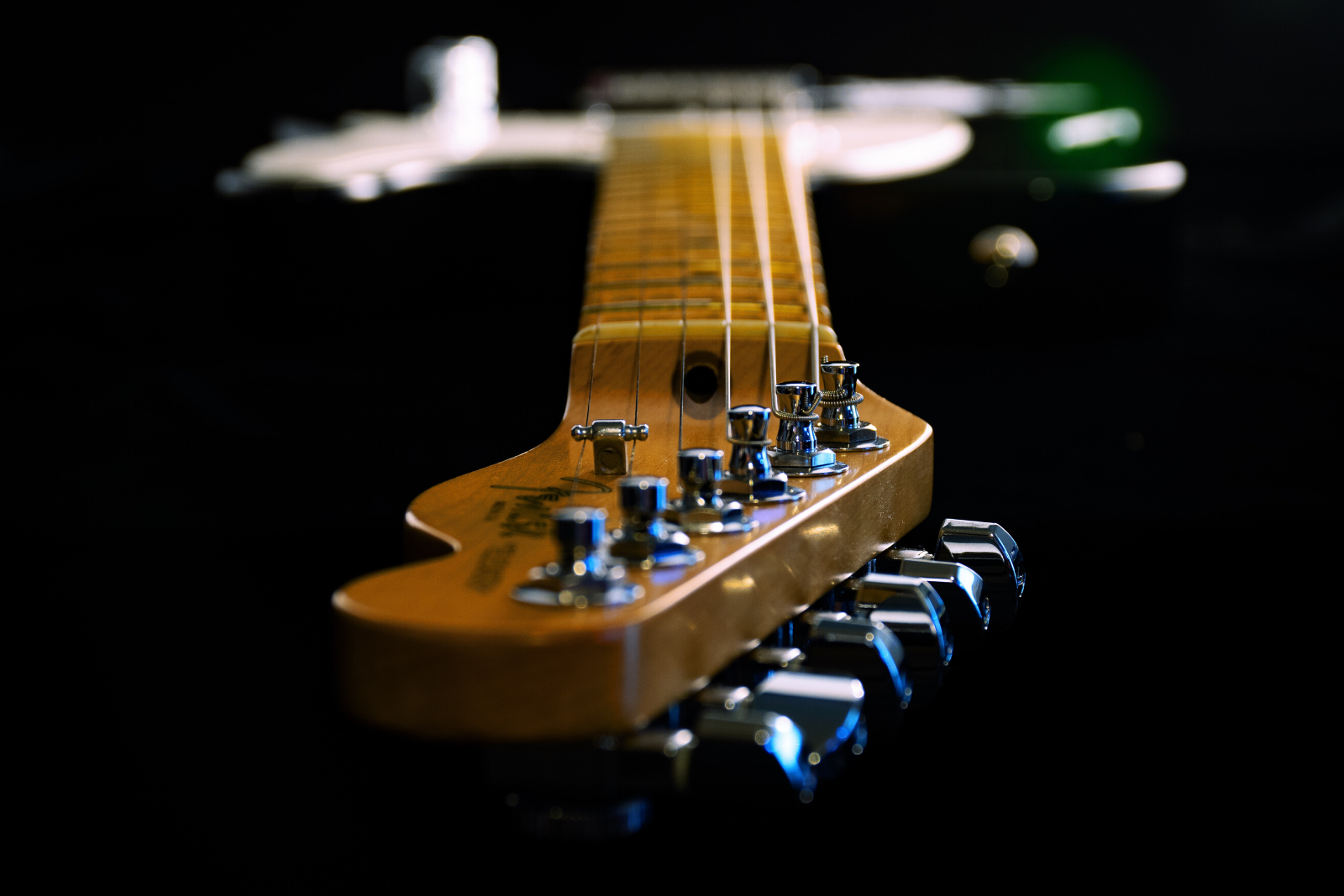 Proper Guitar Maintenance
Now you know how to maintain your guitar it is time to start playing it. There is no point in having a perfectly pristine instrument if nobody plays it. As you go on your musical journey you may discover new ways of caring and modifying your instrument. If you have an electric guitar there may also be accessories and gear that you need to take care of if you want your guitar to sound good.
Sometimes the care of your instrument is taken out of your hands. This is especially true if you are traveling internationally with your instrument. Hopefully, you will take all the measures necessary to keep your guitar as secure as possible. As long as you get into a good routine of care your guitar will be fine.
There are many guitar care products available today that make maintenance easier than it was twenty or thirty years ago. There is a wealth of online resources that offer expert advice on caring for your instrument.
It helps when you are playing your guitar that you are able to trust it not to let you down. Ultimately, good guitar maintenance enables you to become the best guitarist you can be!
What methods/products do you use to take care of your guitar?
Share in the comments below!