Learning the guitar is a long and sometimes frustrating experience. Having certain attributes may make the learning experience more efficient and more enjoyable.
How to Become a Good Guitar Player
Rhythm is integral to the music. Some people have it, and others don't. Rhythm can be taught, but your life will be much easier if you already know what feels good and what feels off.
Alongside rhythm, you may need to develop your sense of pitch, harmony, and melody if you want to be a good guitarist. All of these attributes can be taught and good practice will improve them.
Learning the Guitar
Whether you're reaping the benefits when learning guitar on your own with the help of blog posts or with an app that has online guitar lessons you can always improve technique and proficiency through concerted practice.
60% Off Guitar Tricks Full Access! Use coupon code: JOIN60
If you are someone who prefers a guitar app to help you while learning to play guitar, then see our list of guitar apps that we have reviewed.
---
1. Rhythm
Rhythm is the beating heart of music. Without a sense of rhythm, you will find it difficult to learn the guitar. Whether you are playing on your own or in a band rhythm will be important to the way you play your instrument.
It is good to set ambitious milestones when you first start to learn. It is even more important to get the basics down at the beginning of your learning process. Rhythm is one of these basic steps that every guitarist must learn to master.
For some people, it will be easier than others to develop their sense of rhythm. Humans' capacity to sense rhythm still remains a mystery. However, it is often suggested that listening to lots of music early on in your life will help you develop your rhythmic sense.
Practicing and listening out for rhythm should be an ongoing process. There is an everyday rhythm to the way people go about their lives. Your learning does not solely have to come from listening to music. You can improve your rhythmic sense without ever picking up a guitar.
Some people have an innate sense of rhythm and for others, it takes a while. Without a doubt, rhythm is an attribute that will help in learning the guitar. So much about guitar playing depends on timing.
You can improve your rhythm by practicing with a metronome. It is a simple process that many professional guitarists will use as they warm up.

Beyond sitting down with the guitar you can also develop your rhythm by engaging in other activities that involve counting beats like dancing or even DJing. Having music rhythm will help you learn the guitar and help you become a better musician.
2. Dedication
You won't make any progress on the guitar without dedication. While rhythm is an innate skill that can be taught you can really only be dedicated to an instrument if you are enthusiastic and disciplined.
Dedication means practicing every day. Whenever you can fit half an hour of playing into your day you should. Dedication also means conducting good practice. You should have variety during your practice sessions so you don't get burnt out.  But you must also not get frustrated when the learning is slow and laborious.
There aren't many natural guitar players. Every famous guitar player that you see on stage doing crazy riffs and solos has been dedicated to their instrument for years.
It diminishes the value of dedication to say that some people have natural skills and others don't. For a beginner, it is important to know that if you are dedicated to the guitar you can improve.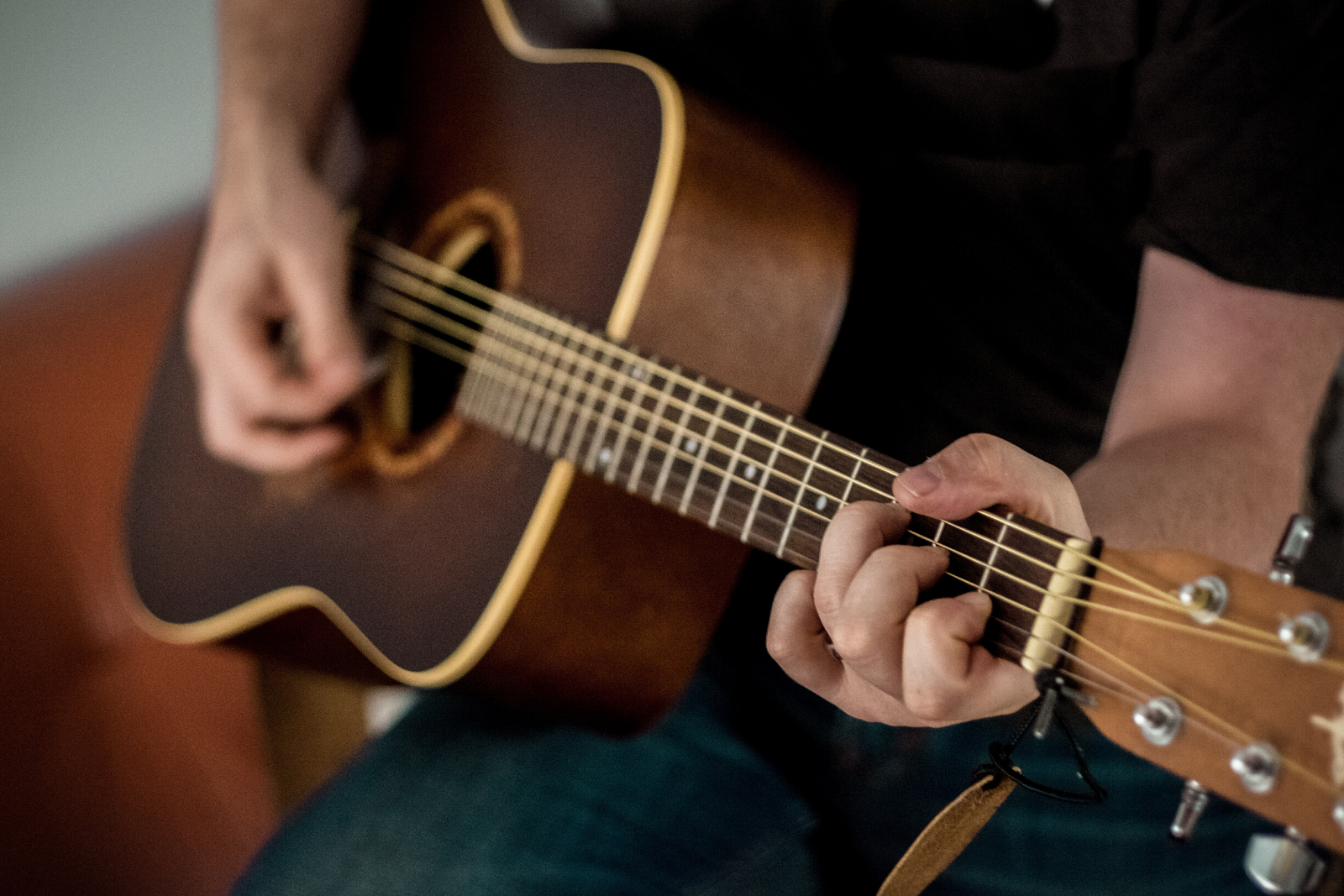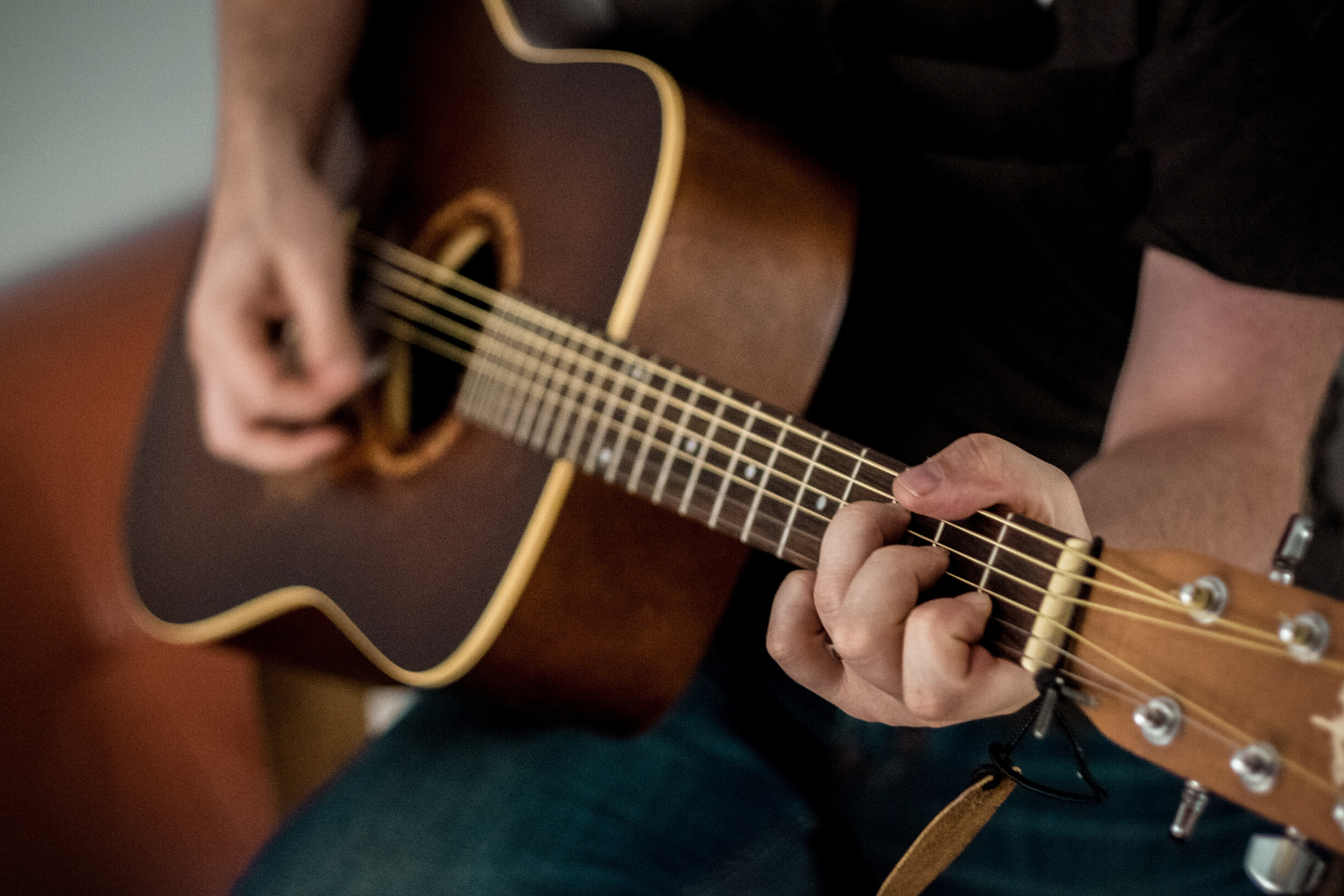 3. Dexterity
Your finger dexterity will help you learn the guitar. If you already have good coordination and dexterity this will give you a good starting block. As a beginner, it can be difficult. The guitar can seem like an awkward instrument to handle and the fretboard can be hard to navigate.
Your fingers need to stretch and press down on the strings with force. They also need to move from one chord position to the next with speed. As with rhythm, dexterity can be taught but it helps to have a natural proficiency.
As a beginner, it can be dispiriting if you are not able to maneuver around the fretboard. If you have good finger dexterity this frustration is less likely to halt your progress as a beginner.
When you learn how to play the guitar there are many tips to help you build finger dexterity. There are plenty of ways you can improve your dexterity without playing the guitar. It is important to begin developing this attribute early on if you want to be a great guitarist.
4. Memory
Having a good memory can greatly assist your ability to learn the guitar. Obviously, a large part of learning any instrument is memory-based. Remembering notes, chords, positions, and tunes will help you to develop as a guitarist.
Being a musician requires a capacity for both long and short term memory. Over time you will also develop muscle memory for chords, riffs, and songs. It helps to have a good memory before you begin to play but it is an attribute that can be improved by continual practice.
You do not have to actively work on your memory as it will naturally develop the more time you spend with the guitar. But you must also be wary that without practice your guitar skills can be forgotten.
Sometimes it helps to set targets like being able to remember a piece of music by heart. It is also useful to practice sight-reading. Reading music will test your memory skills. Over time your memory for musical notes, chords, and positions on the fretboard will improve.
5. A Good Ear
Having a good ear for pitch and harmony will help you learn the guitar. You can teach yourself to have a good ear the same way you can teach yourself guitar chords. Practice.
Having a good ear does not necessarily mean inheriting good physical attributes relating to your inner ear. It is all about being an active listener. Part of becoming a great guitarist involves listening closely to the other musicians in your band. Actively listening to how certain guitar solos work with harmony and rhythm is key to developing your musical sensibility.
Listening to music over and over again will help to ingrain a sense of harmony and pitch. When you develop your listening skills you will be able to become a better bandmate as well. Being aware of how your guitar part fits in with the groove and harmony will allow you to play better and at the right times.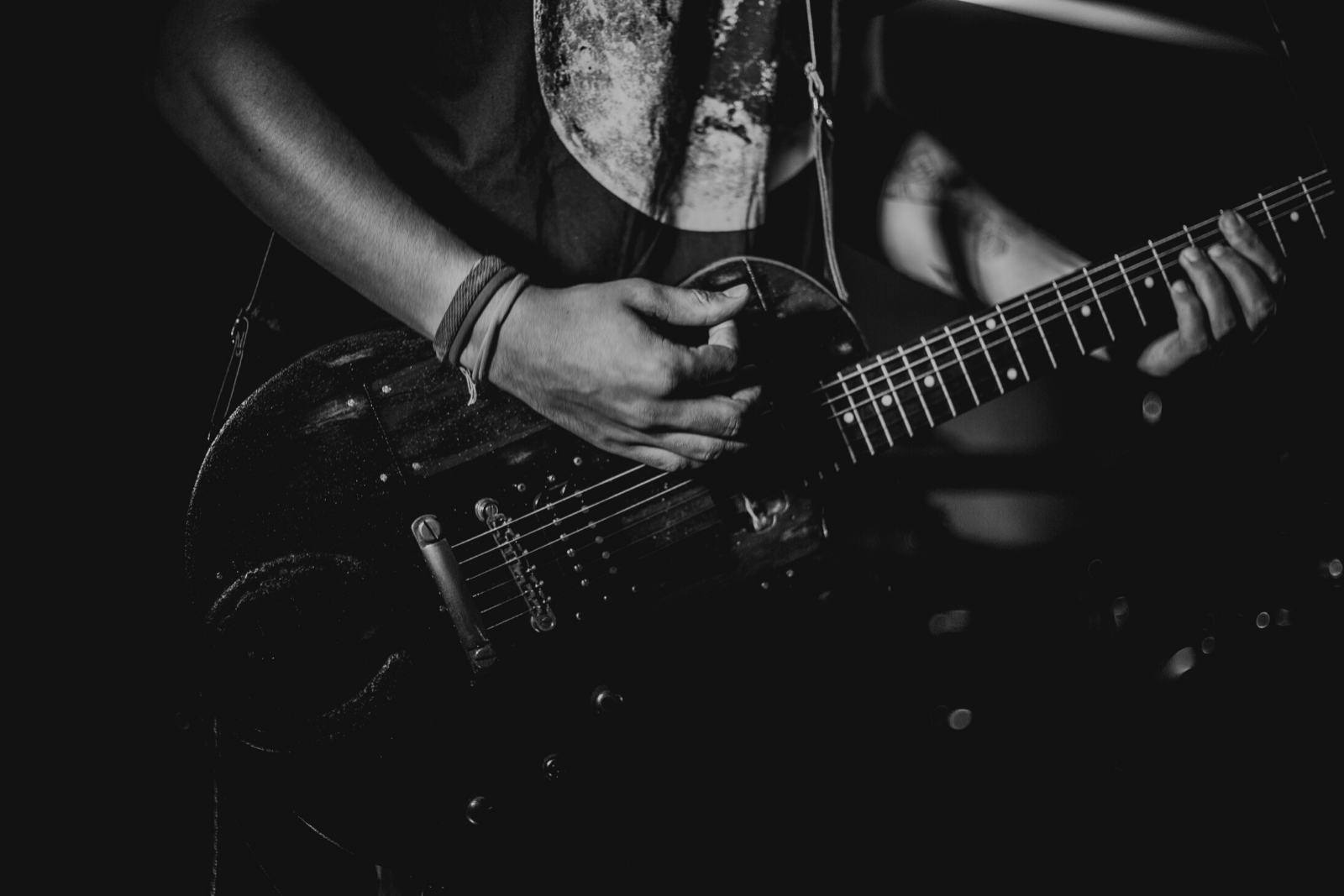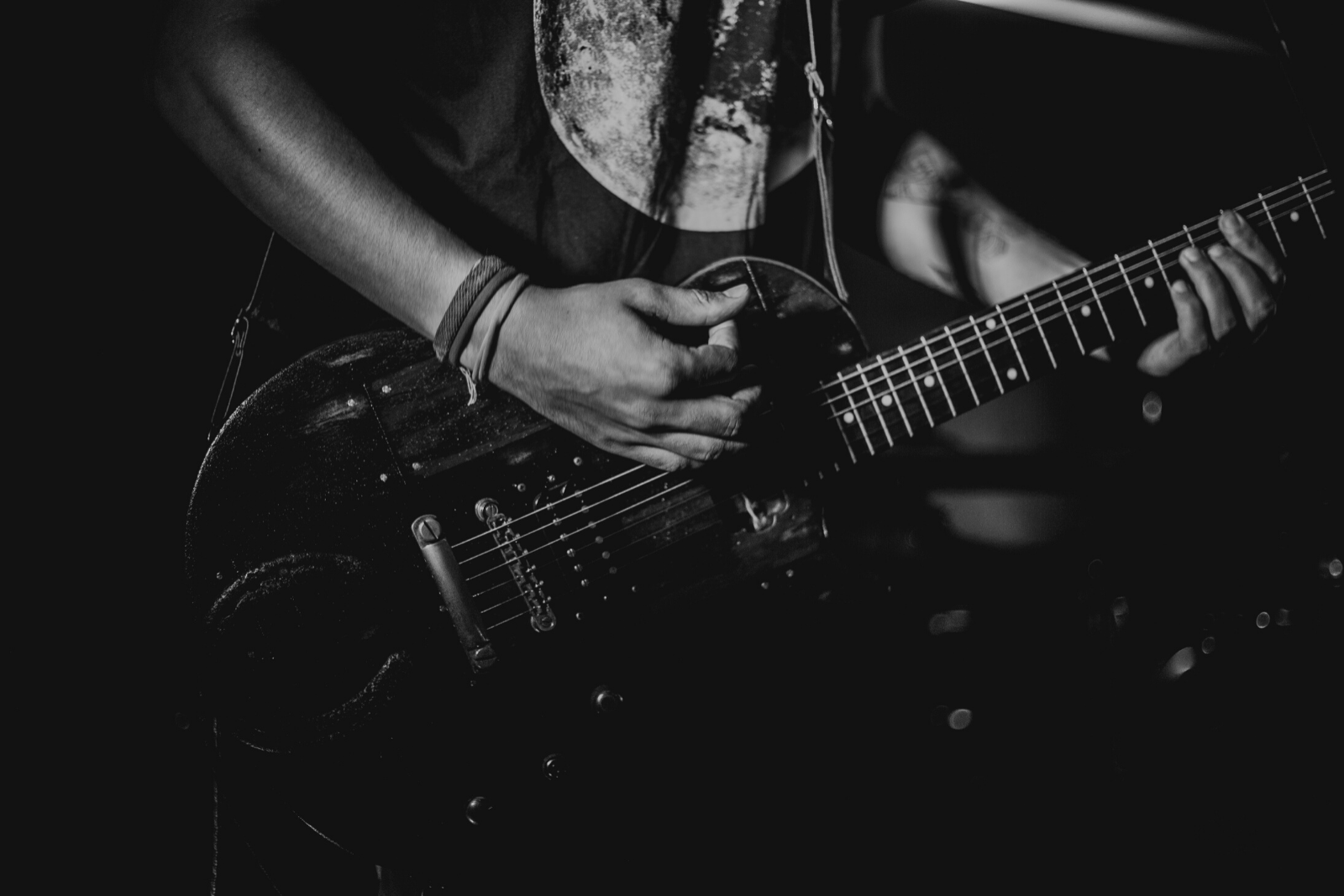 6. Curiosity
Asking questions is a great way to improve as a guitarist. Being curious is an undervalued skill despite being integral to the learning process. This is especially important if you are taking guitar lessons.
"A good student asks questions…it's hard to teach someone effectively if they're not giving you any feedback about what's going on. A good student is going to ask questions when they don't understand something. If they don't ask questions, there's really no way for you to know whether they understand what you're teaching them or not." (StartteachGuitar)
Curiosity should be valued alongside dedication if you are a beginner. There is no point in being dedicated if you are not interested in what you are learning. Similarly, there is no point in being curious if you are not willing to put the work in.
A curious person is more likely to listen to other guitarists for inspiration. A curious guitarist will copy licks and riffs from their favorite guitarists and deconstruct them. This process of learning is vital to improving as a musician.
Ultimately you need to be enthusiastic about music in order to be curious. Becoming a good guitar player is a journey that will be accelerated if you are curious and ask the right questions.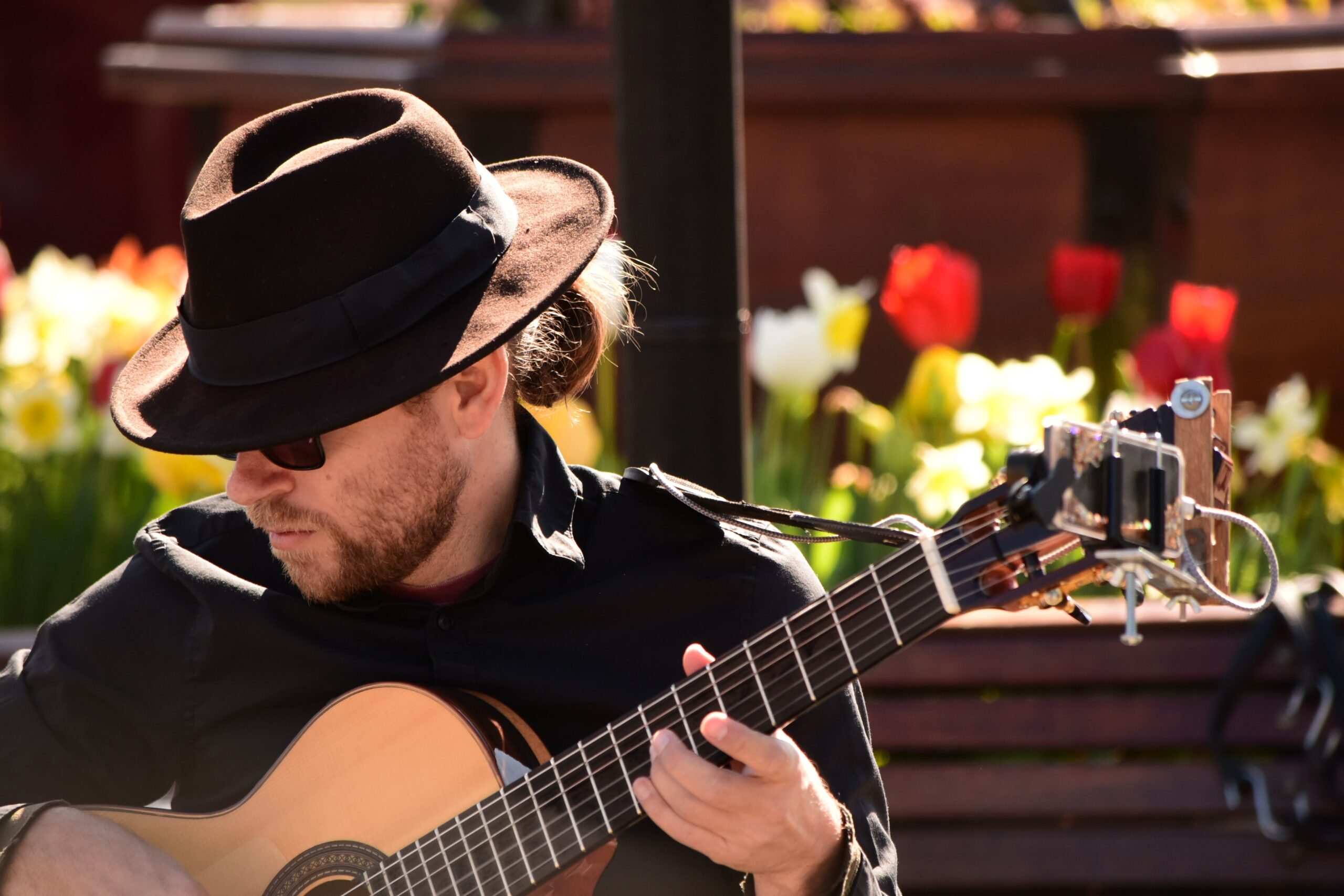 7. Communication
What makes a good guitarist? If you can't communicate you will struggle to become a musician. Music is all about communication and there are several levels of communication that you need if you want to know how to become a good guitar player.
Firstly you need to know how to communicate with other musicians. To create harmony and get locked in rhythmically you need to know your stuff. Listen and respond. This is key to being part of a band or ensemble.
Then you need to learn how to communicate with the audience. Learning the guitar can be quite an introspective experience so it is easy to forget that music is about sharing. Be conscious of how your playing affects people listening.
Some of your guitar practice should be focussed on learning the techniques and temperament required to become a good musical communicator. When you develop your communication skills you will become a guitarist that other musicians want to play with and listen to.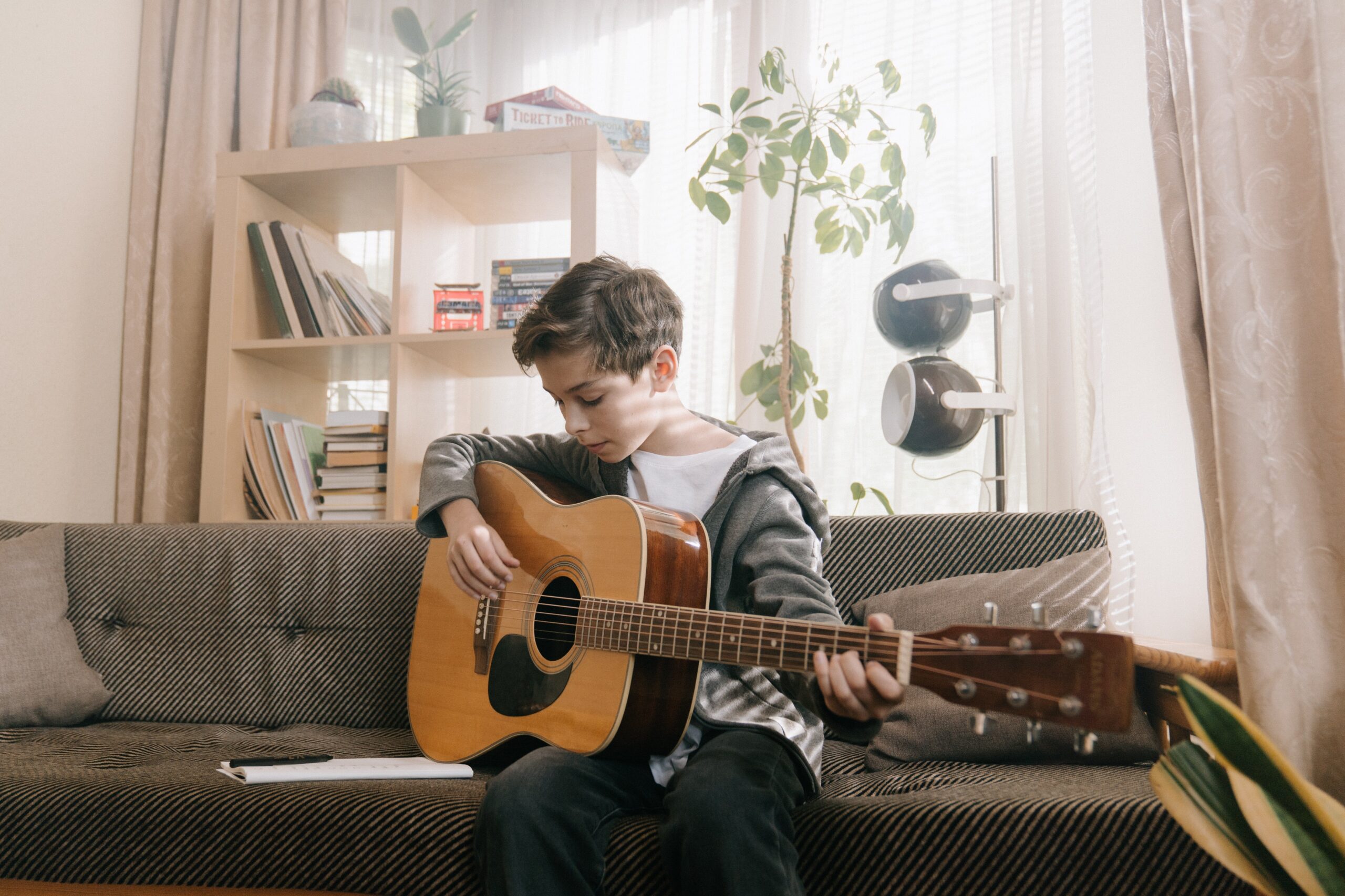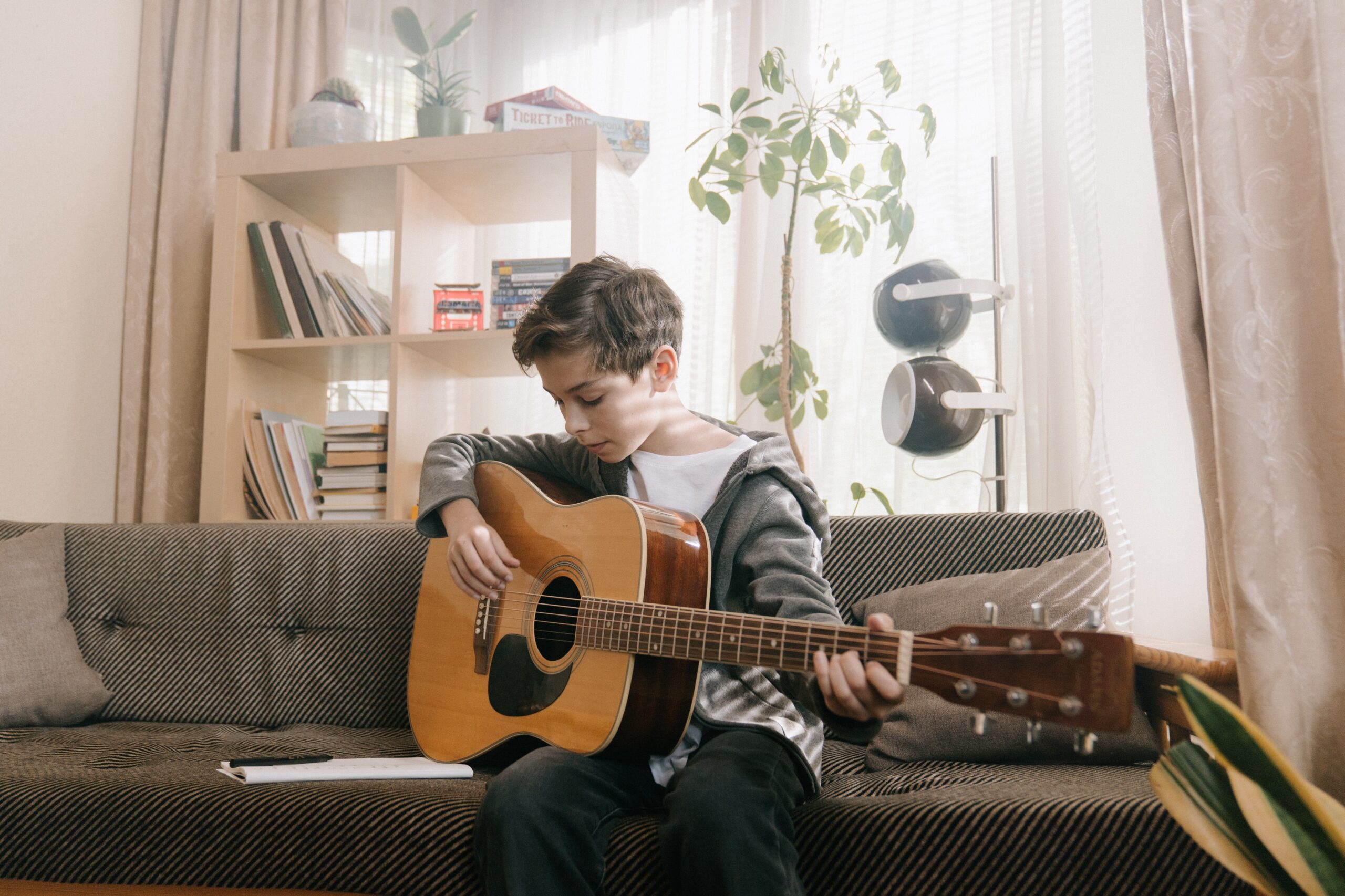 8. Creativity
Creativity is an important attribute to have when you are learning the guitar. It will help you find effective ways of memorizing notes and it will help you improvise.
Guitar practice will improve your ability to creatively express yourself on the fretboard. But you can also boost your creativity by listening to a wide variety of music and approach things from a different angle now and then.
As with the other attributes, creativity can be taught but it helps to already be a creative person. The guitar is an instrument that can be used in a million different ways. An ounce of creativity can turn a good guitarist into a great on.
After hours of practice, creativity can be what distinguishes you from every other guitarist who has gone through all their scales and arpeggios a million times.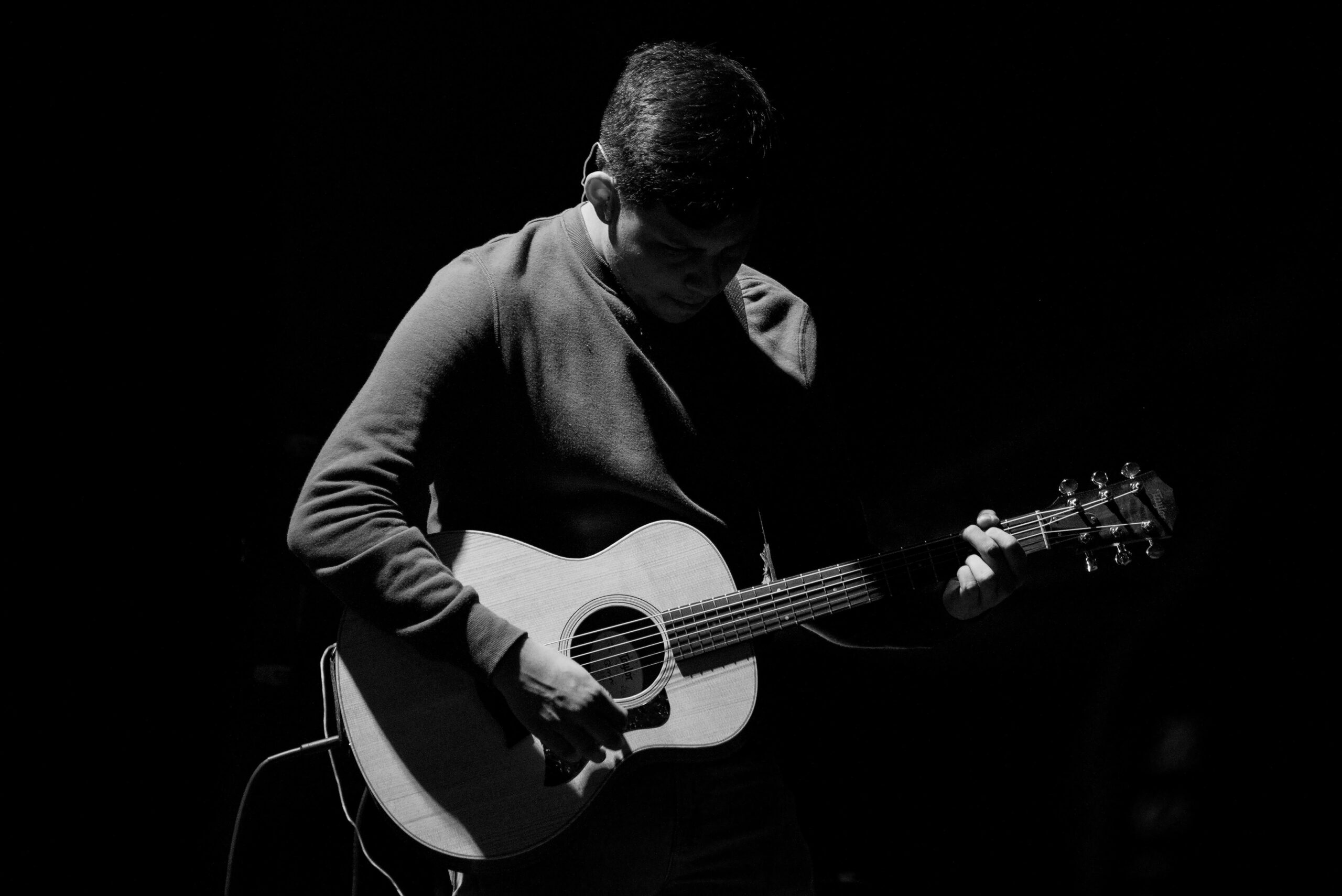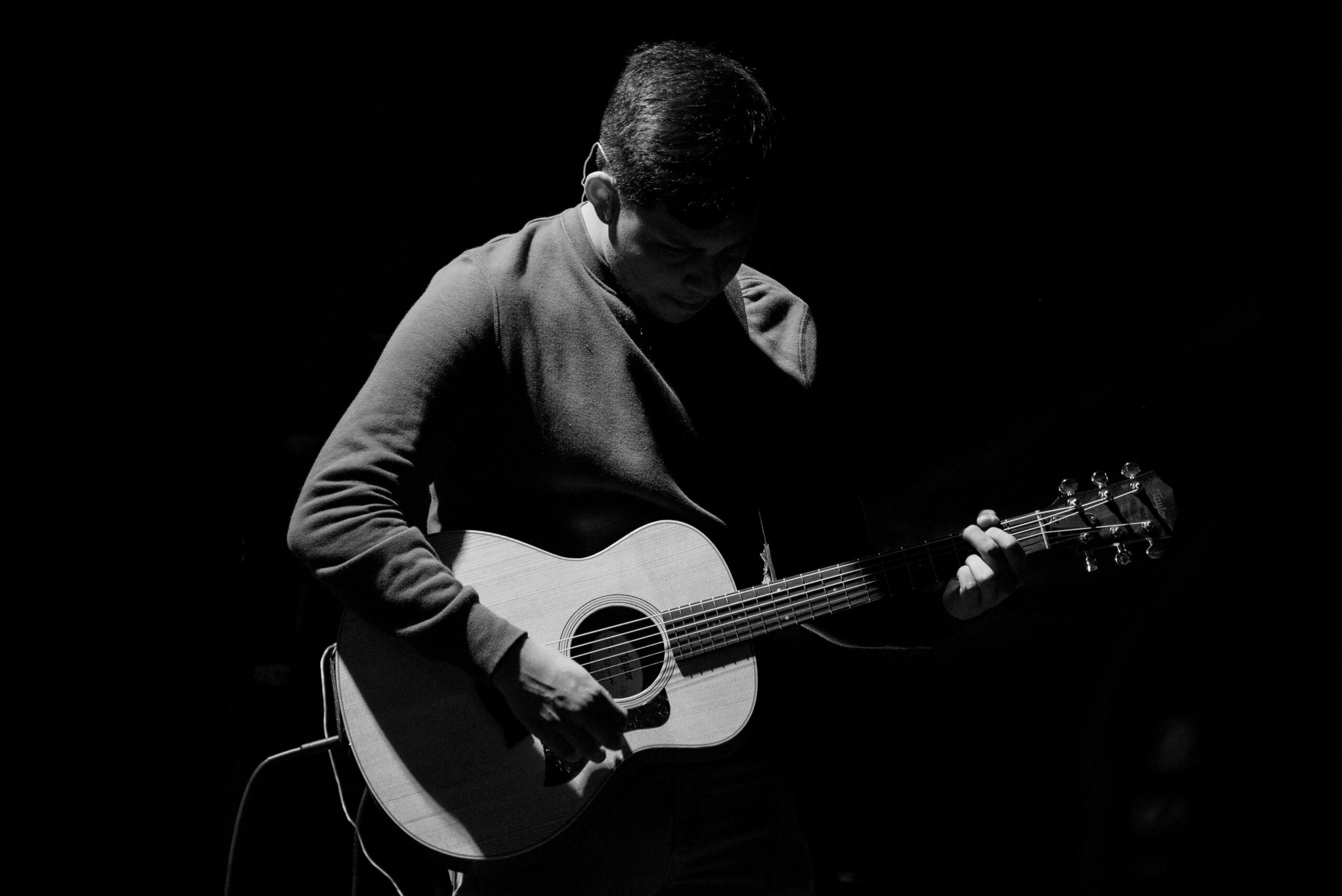 9. Patience
Last but not least, patience. There is no shortcut to learning how to play the guitar. Practice, practice, and more practice. For some people, this is too much. They don't have the patience necessary to battle through the tough hours of repetition.
Patience is also a key attribute when you have already become a good guitarist. When you are soloing and improvising patience can be the difference between a good or bad performance. You need the patience to listen to other musicians and react skillfully.
Your levels of patience will determine how well your guitar practice goes too. The impatient guitarists will never learn that cool lick or difficult riff because they will give up.
Patience means spending years knowing that you're not good yet but powering on anyway. All the great guitarists have put in the hours. And this has allowed them to become great listeners and overall musicians as well.
You also need the patience to learn what kind of guitarists you want to be. Do you want to be a session musician, a pop star, or a hobby guitarist? If you are patient it will be easy to know where you want to go with your playing.
Patience is a great attribute to have when learning the guitar. It is something you can learn over time. So do not despair if you rage quit your first few practice sessions.

---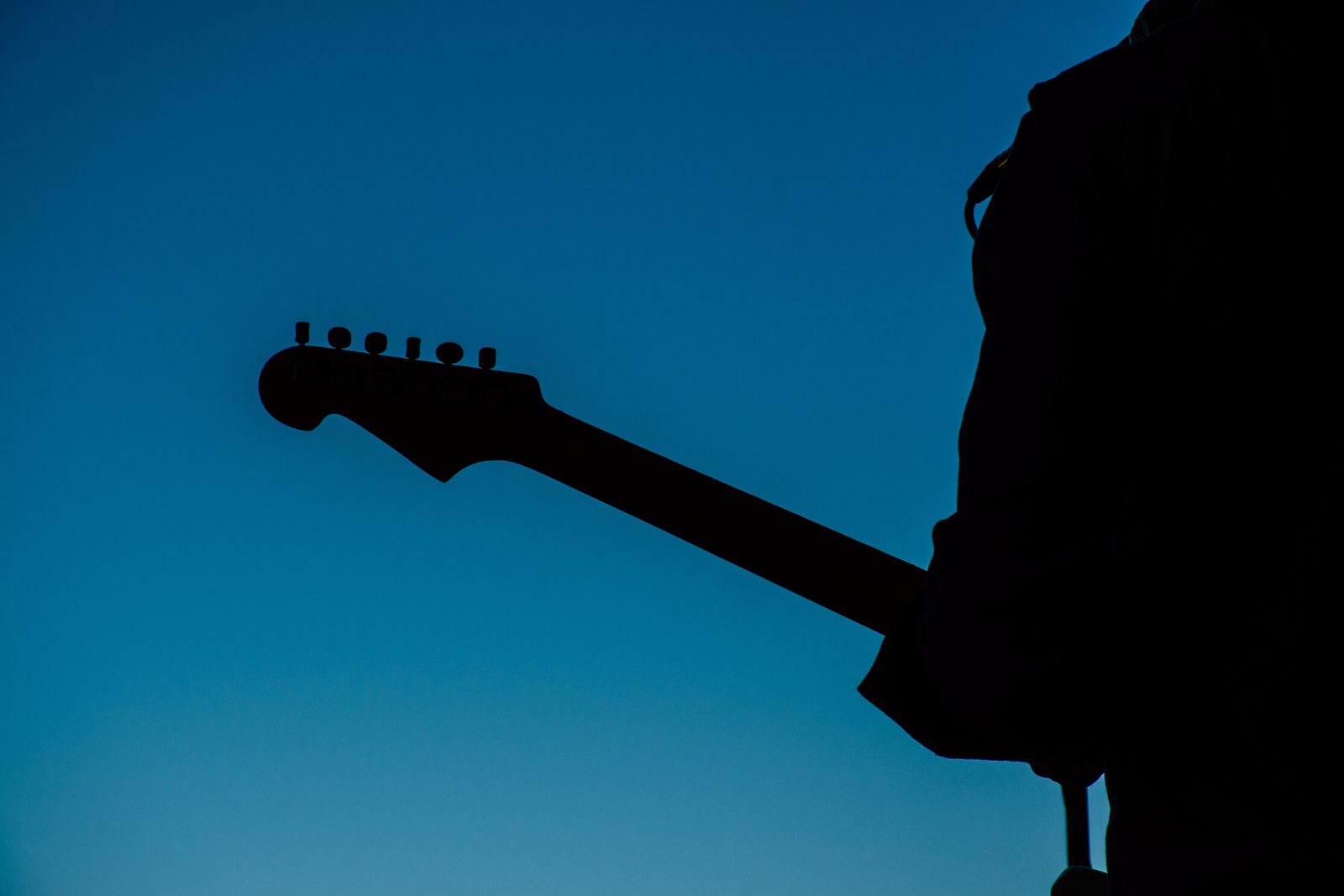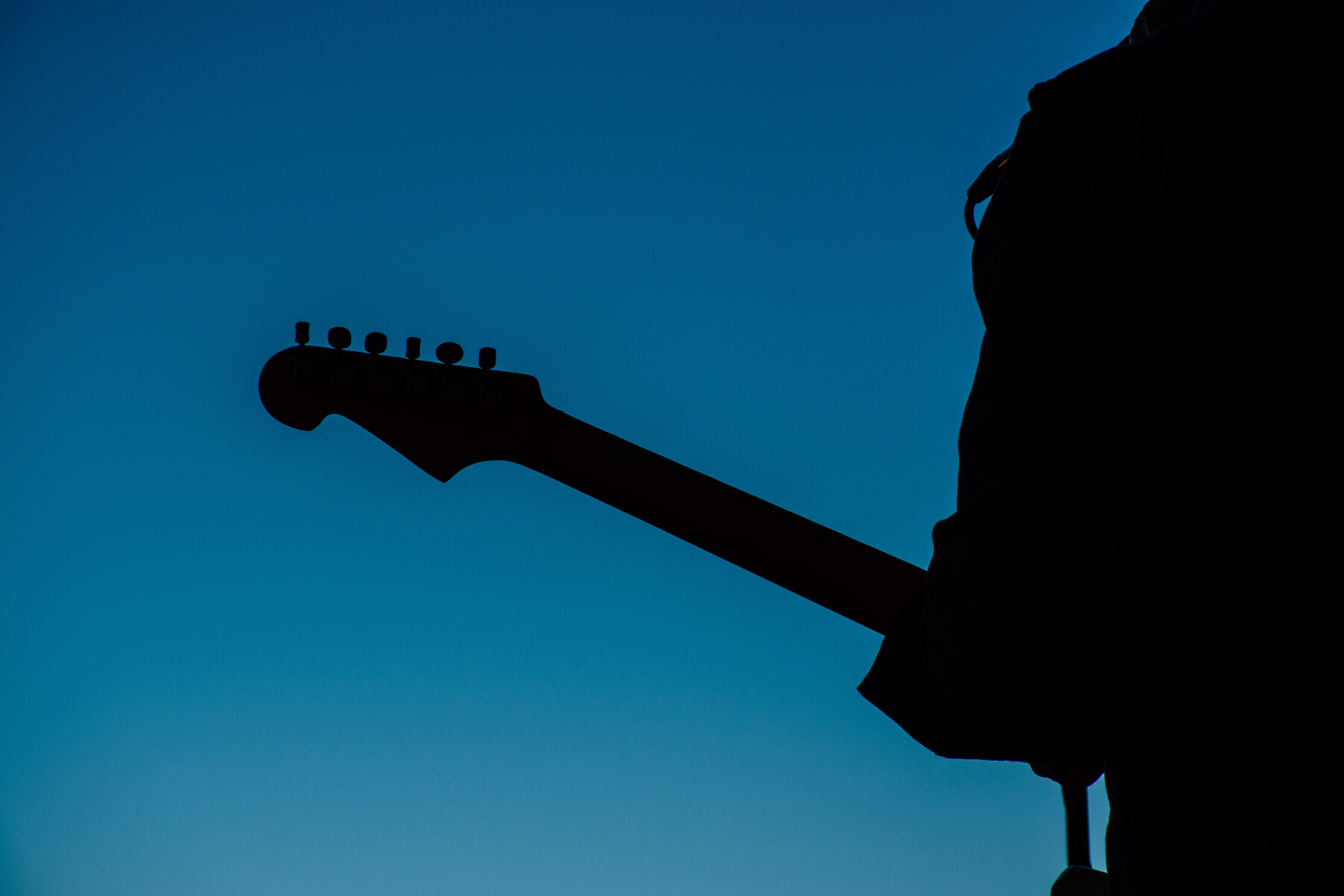 Learning The Guitar
If you are wondering can I teach myself guitar? The answer is yes. It won't always be easy but we can guarantee that the experience will be valuable. As long as you are dedicated and curious you will soon be able to hear a marked improvement in your guitar playing.
What Makes A Good Guitarist?
There are some natural attributes like rhythm and dexterity that will greatly aid your journey. But there are also other attributes like having a good memory and a good ear that will improve the more you practice.
Practice is the key to most things in music. When you are finding a passage of music particularly difficult it may help you to know that every guitarist struggles at some point. Perseverance and curiosity will see you through.
Developing one attribute like communication may even help you improve other attributes like creativity. As you practice more often you will learn where your strengths lie.
Hopefully, as you continue to play you will develop all these attributes and become a more complete musician!
What attribute do you think can help you learn the guitar?
Share in the comments below!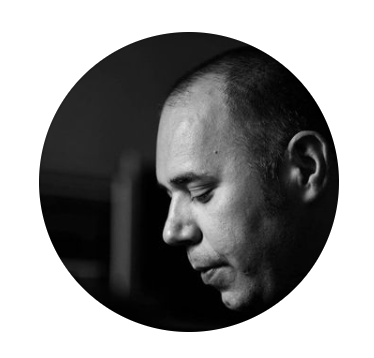 Marko is a passionate composer, producer, and multimedia artist with a Master of Music degree. His career involves performing, creating, and producing his own music in his home studio using digital and analogue equipment. Marko is a multi-instrumentalist (he plays guitar, bass, piano, theremin, and other instruments). performs live acts and DJ sets, and works on feature and short films, documentaries, festivals, theaters, and government initiatives.