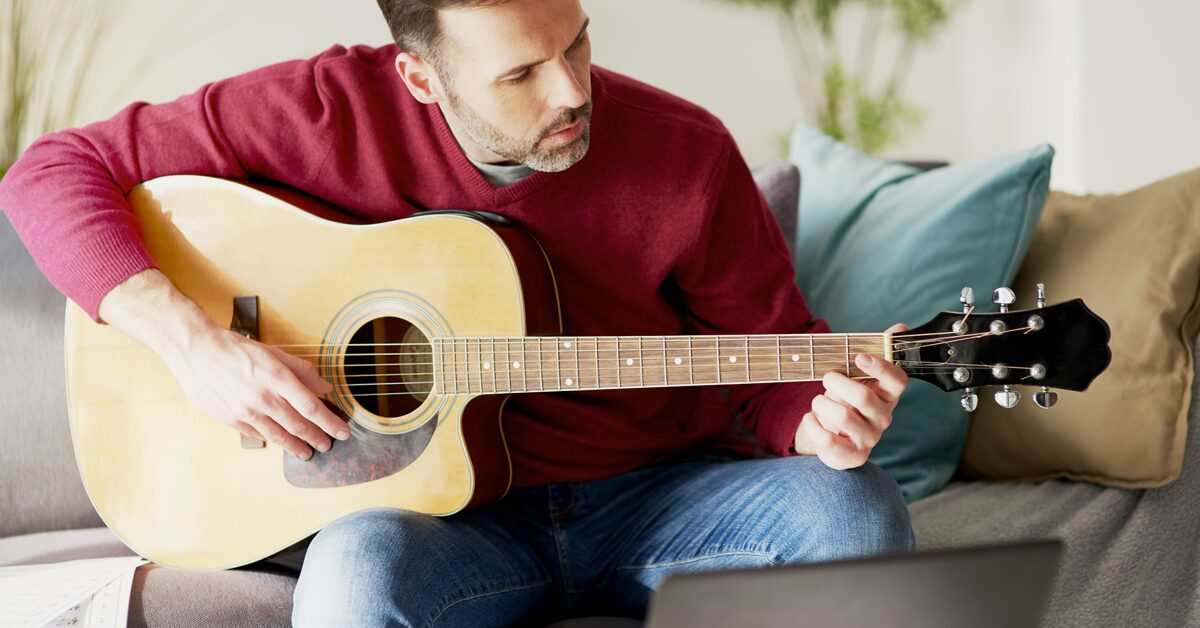 Here's the truth:
The majority of people who want to learn guitar GIVE UP.
Want to know why?
It's not that they don't have the right skills.
It's not that they don't have the right instrument.
It's not that they don't have the right mindset.
They just never had the RIGHT GUITAR LESSONS.
Without the right lessons, you get frustrated and stuck with sore fingertips (ouch).
Or, you feel like the whole process is routine, boring, and you just can't get anywhere with it.
In the end, you lose confidence and wonder if it's really all worth the time and effort.
But guess what:
❌  It doesn't have to be boring or overwhelming.
❌  You do NOT have to be a natural-born musician to learn guitar.
❌  You don't have to scrape together a bunch of random YouTube video lessons.
❌  And you don't have to spend thousands of dollars on private instruction.
If you have the desire to play, you can do it with the best ONLINE guitar lessons.
The right curriculum and instruction can turn anyone into an amazing guitar player.
How great would it be to play real songs for your friends and family, or jam with other musicians?
If I can, anyone can, and here's what I did.
A few months ago, the world shut down with the pandemic.
I thought, what now?
One of the things I never had time to do, but always wanted to, was…
Play the guitar.
Ever since I was 14 and started listening to grunge rock bands, I've wanted to taste the feeling of being able to make music.
To hold this kick-ass 6-stringed instrument like it was an extension of my arm, and just know where to move my fingers without even thinking!
Fast forward almost 30 years later and I finally gave it a chance.
(Don't do the math, it makes me feel really old.)
Luckily during a quarantine, there's nothing but time on your hands.
And it was time for me to put my hands on a guitar!
Shockingly, I was strumming away with ease and faster than I thought–like a time warp.
I'm so happy with my progress that I even started a whole blog called Play Guitars!
Wanna know how I got to this place?
Learning to play guitar today is very different from how it was twenty years ago. In fact, it's way EASIER to learn to play today because there are more free and accessible resources to help us.
You're going to really love my ebook, The Ultimate Guide to Learning Guitar the Easy Way.
Download this FREE E-BOOK from the above link and start your journey.
Rock on!!
---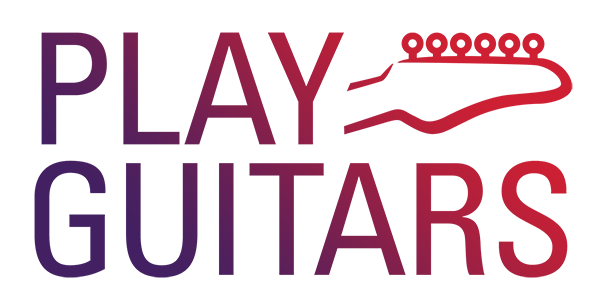 ©2022 Play Guitars.